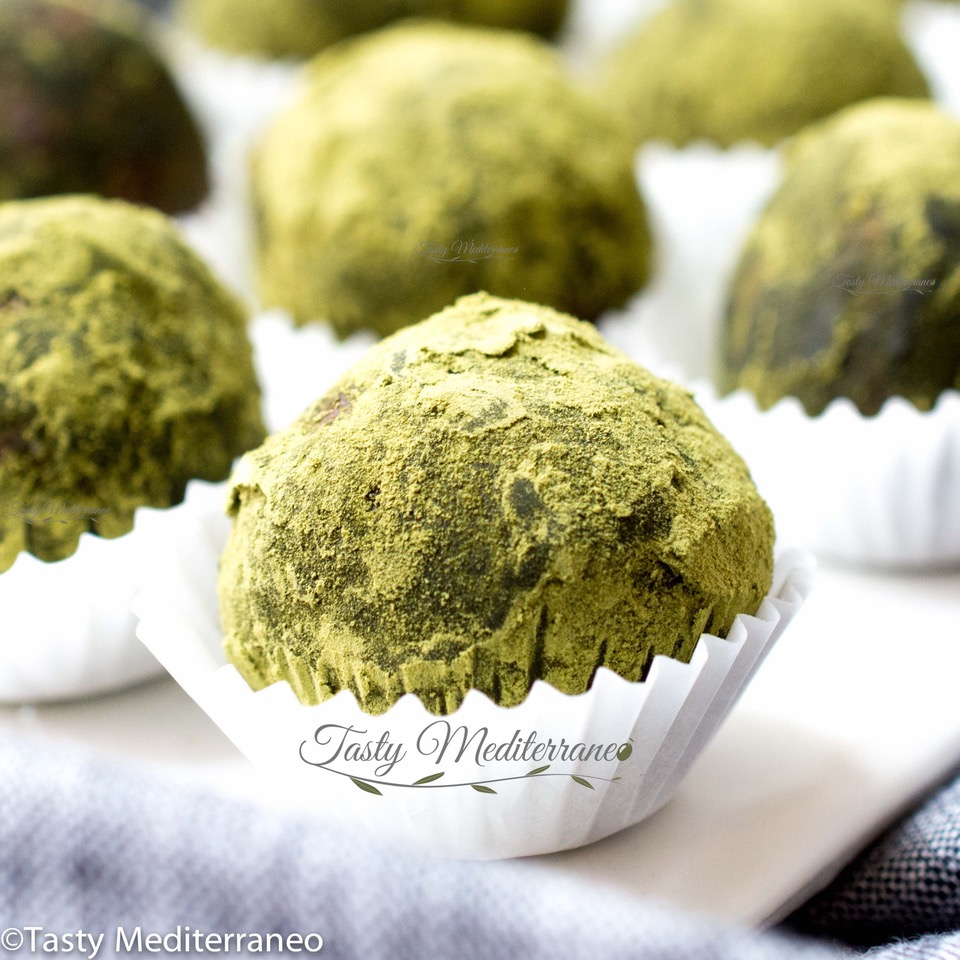 During summer, when the temperatures are very high, it can be difficult to get in the kitchen to cook.
The human body is largely made of water. Water is essential for life and maintaining a good hydration is important for physical and mental performance.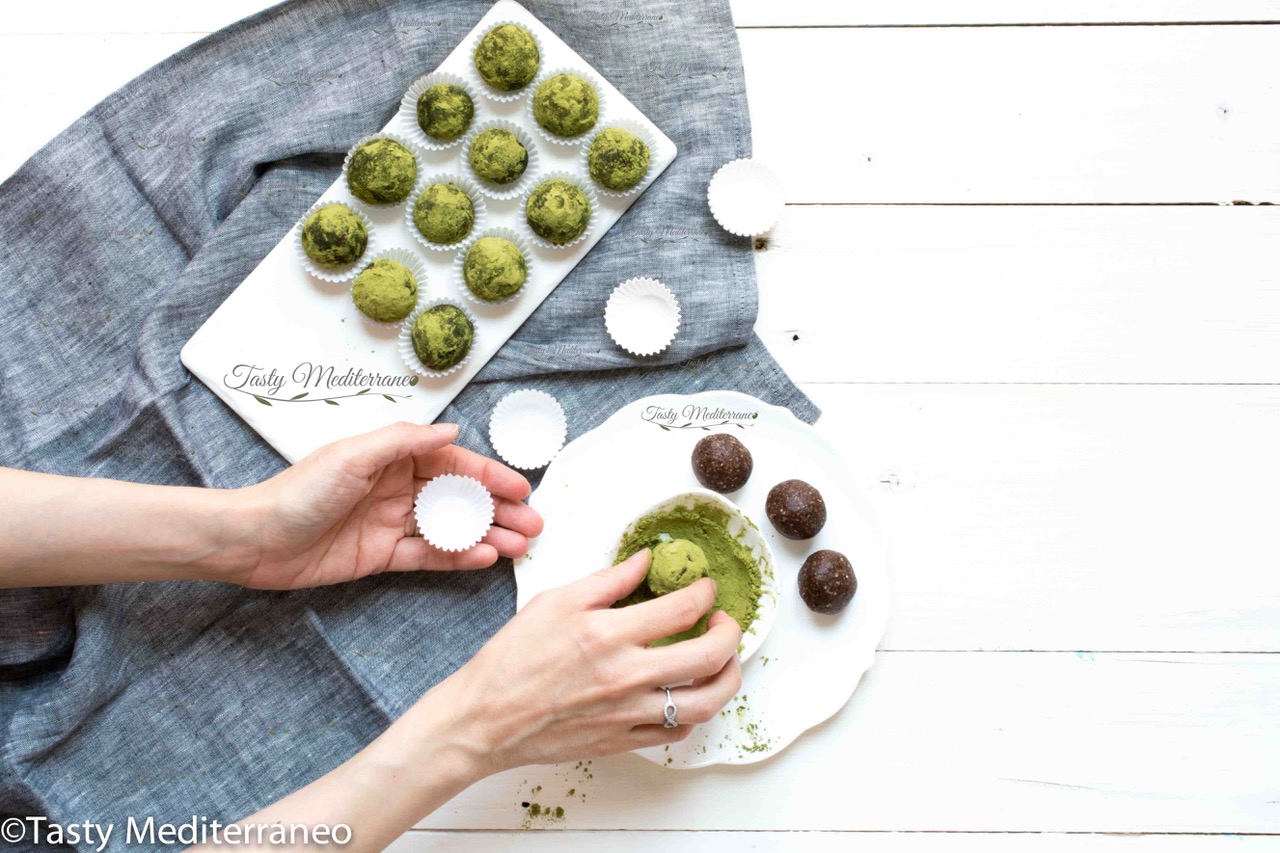 We lose water from our bodies through skin and in breath, approximately 700ml each day. We also lose approximately 1,5 litres of water as urine, 100ml of water through faeces and about 200ml in normal perspiration. That means that living and breathing in a temperature climate needs about 2,5 litres per day. But when we exercise and when the temperatures are high the loss of water through perspiration increases and thus our fluid requirements increases.
Dehydration can cause headaches, tiredness and loss of concentration and when the temperatures are high we have to drink more to stay properly hydrated.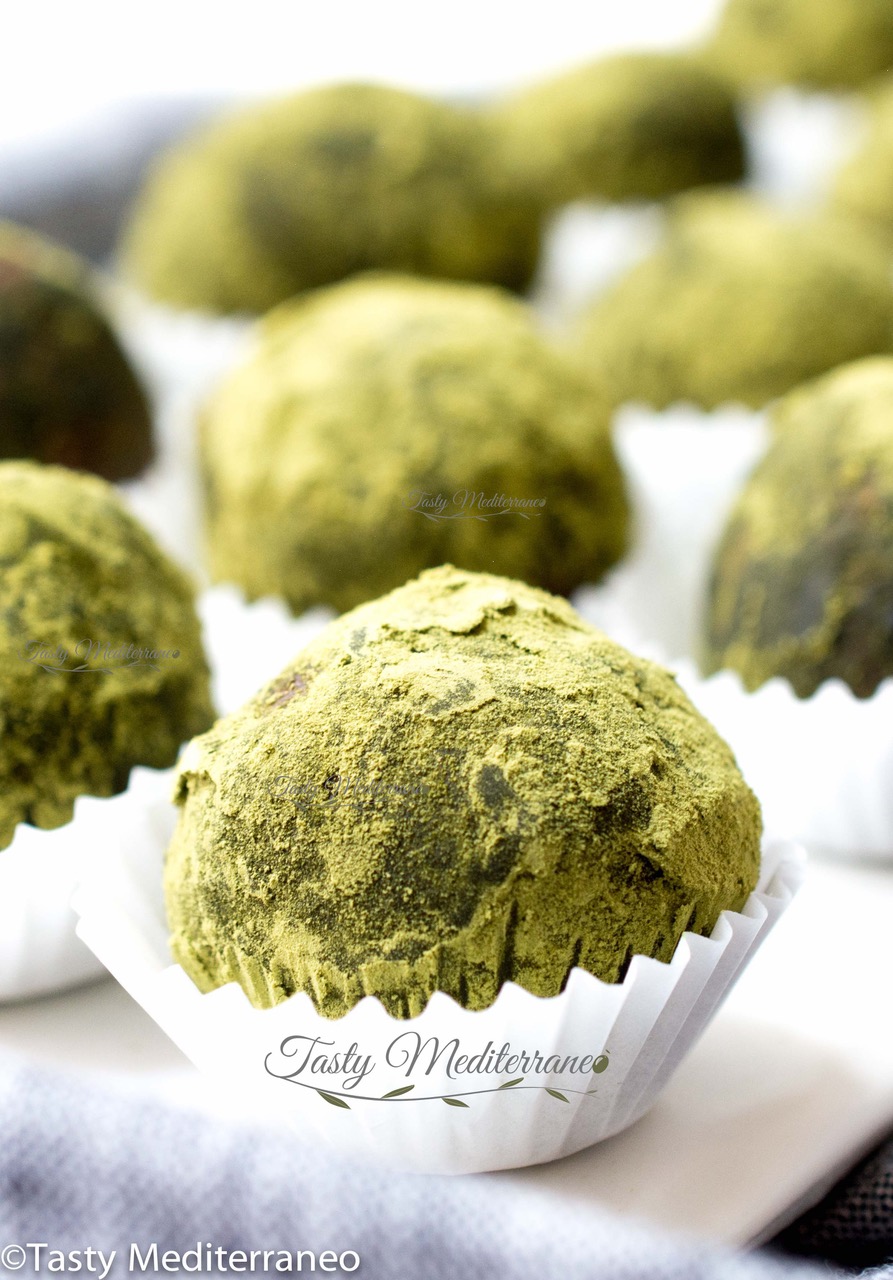 Here are some tips to stay hydrated in summer:
Start your day drinking a glass of water.
Drink more water, fruit infused water, milk or plant-based alternatives, natural juices and infusions.
Eat plenty of fruits, they provide minerals, vitamins, fibre and water. You can also have refreshing fruit popsicles and fruit smoothies.
Limit the amount of alcohol and caffeinated drinks.
Eat more salads like my "Mediterranean potato salad", "Trampó salad", "Mediterranean pasta salad", "Lebanese Tabbouleh", "Mediterranean cannellini bean salad", "Lebanese fattoush salad" and many other vegetarian and vegan Mediterranean salads you can find on my blog.
Eat more chilled soups like my "Chilled melon & almond soup", my "Andalusian Gazpacho" and my "Watermelon Gazpacho"
Always take a reusable bottle with you filled with water, fruit infused water or your favourite infusion.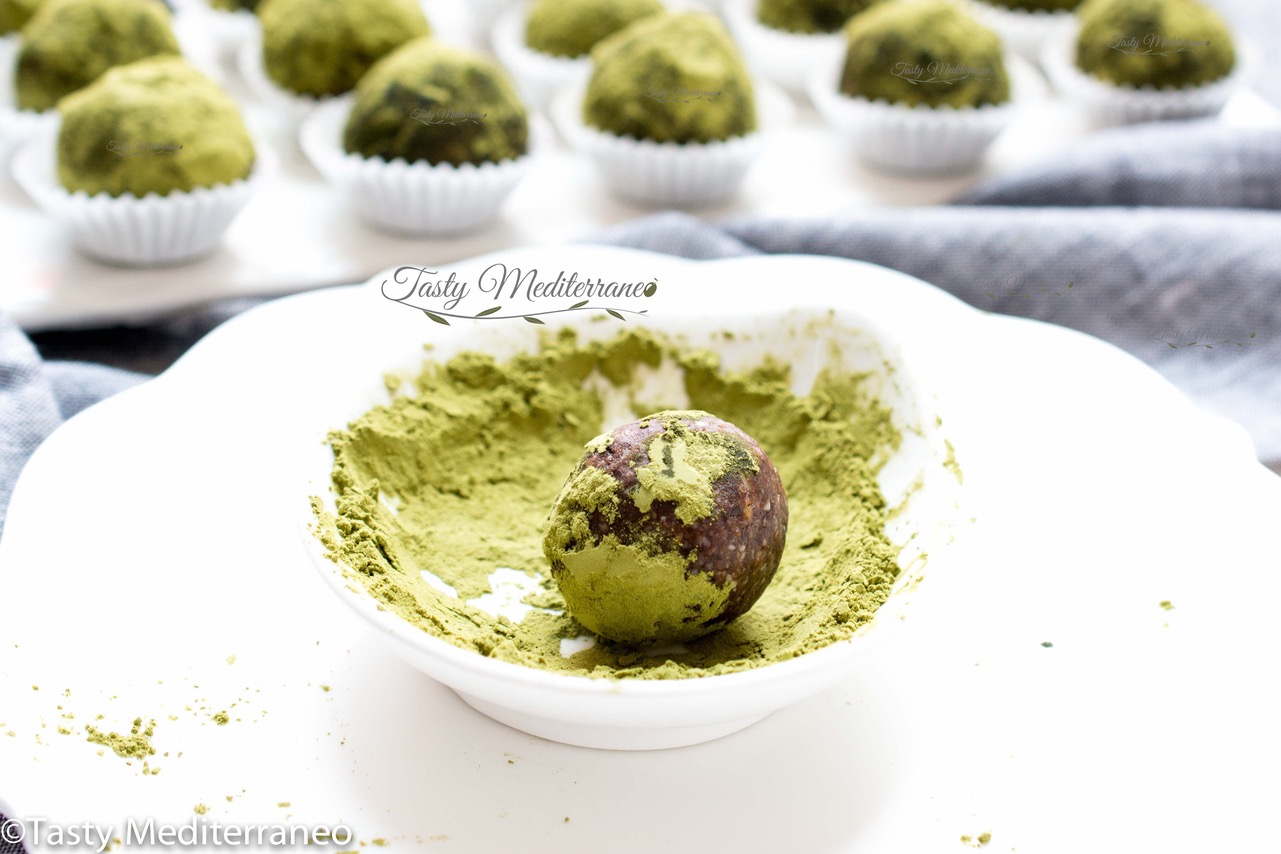 A snack I like to have during summer is my "Matcha and cacao energy balls", you just have to blend its raw ingredients and there is no need to cook! You can refrigerate them during summer and they make a tasty and refreshing snack.
Both the matcha tea powder and the raw cacao are rich in antioxidants. In combination with the properties of almonds and pine nuts that are filling, rich in protein and fiber, and contain heart-healthy unsaturated fats these are a good & handy snack on the go. You can also try my "Healthy energy bites", they are also raw.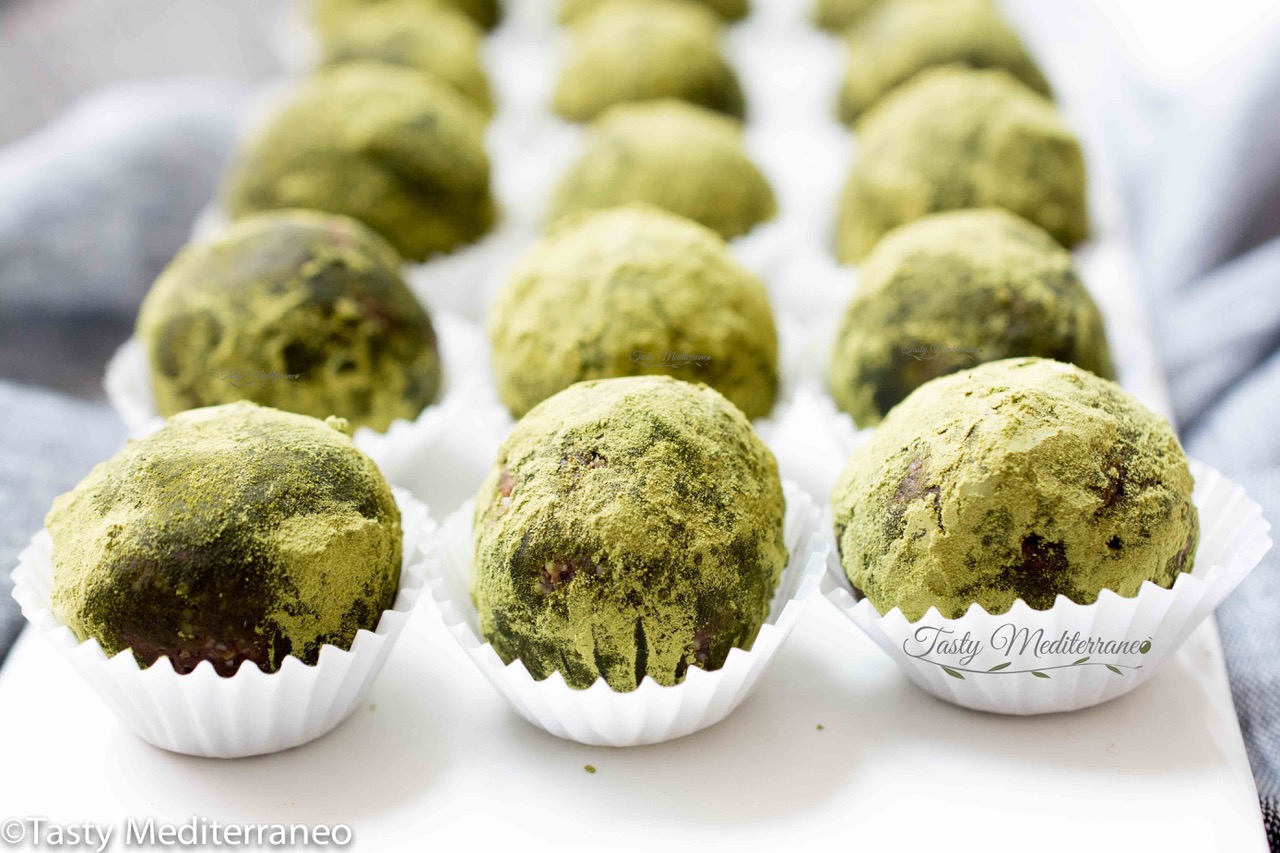 If you try this tasty and healthy vegan snack recipe of "Matcha & cacao energy balls", please let me know, leave a comment and rate it. I would love to know what you come up with. Enjoy and happy healthy cooking!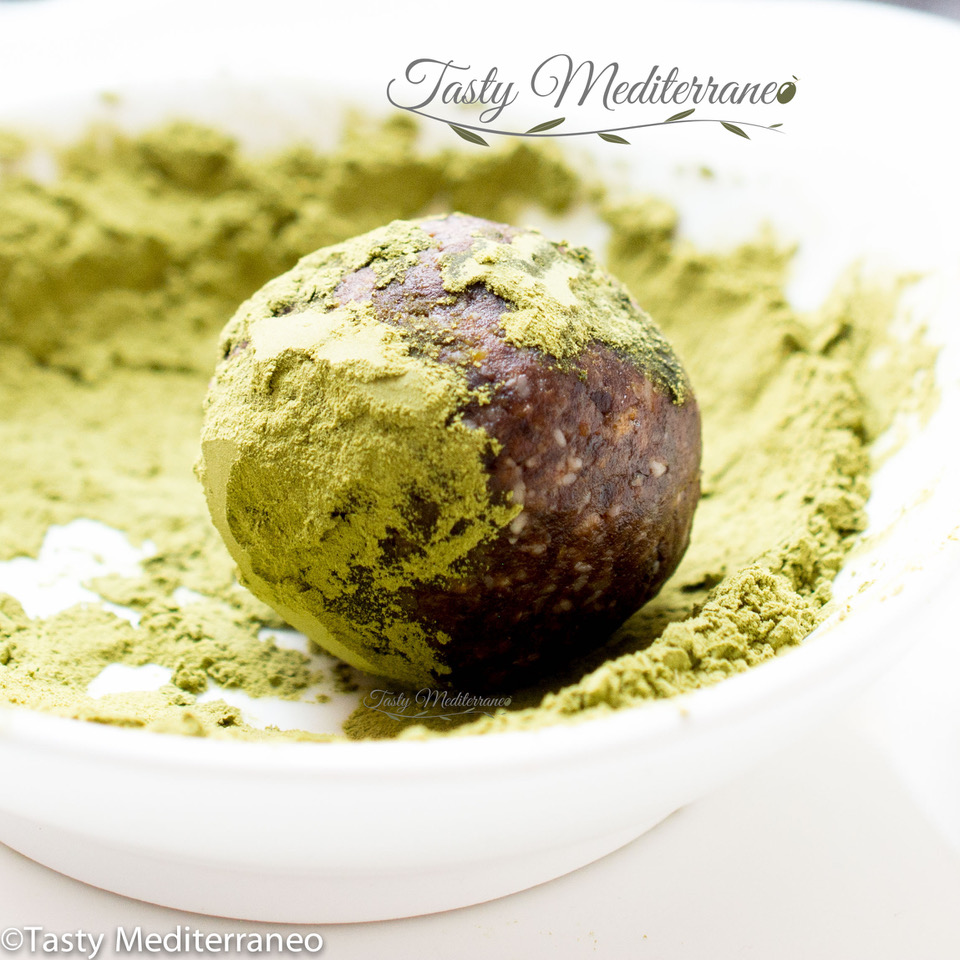 Matcha & cacao energy balls
Author:
Margarita @ Tasty Mediterraneo
Cuisine:
Mediterranean Diet
Ingredients
150g (1 cup) Pitted dried dates
50g (1/2 cup) Raw almonds
50g (1/3 cup) Raw pine nuts
3 Tablespoons organic whole grain gluten free oats
2 Tablespoons 100% raw cacao
2 Tablespoons organic matcha powder (for the coating)
Instructions
Add the dates, almonds, pine nuts, oats and raw cacao into a food processor and mix until well incorporated.
To make the energy balls, roll about a tablespoon of the mix between your palms until you get a bite-size ball. Repeat the same process with the rest of the dough.
Put the matcha powder onto a small plate and coat each of the balls in them.
Notes
Store them in the fridge; they will keep for about a week, or maybe a bit more (at home they never last longer, so I can't really say!). You could also freeze them and unfreeze when you fancy a snack.

The organic raw cacao and organic matcha powder I use are from Iswari and I am glad to let you know that you can get a 10% discount on their online store by using the code: TASTYMED