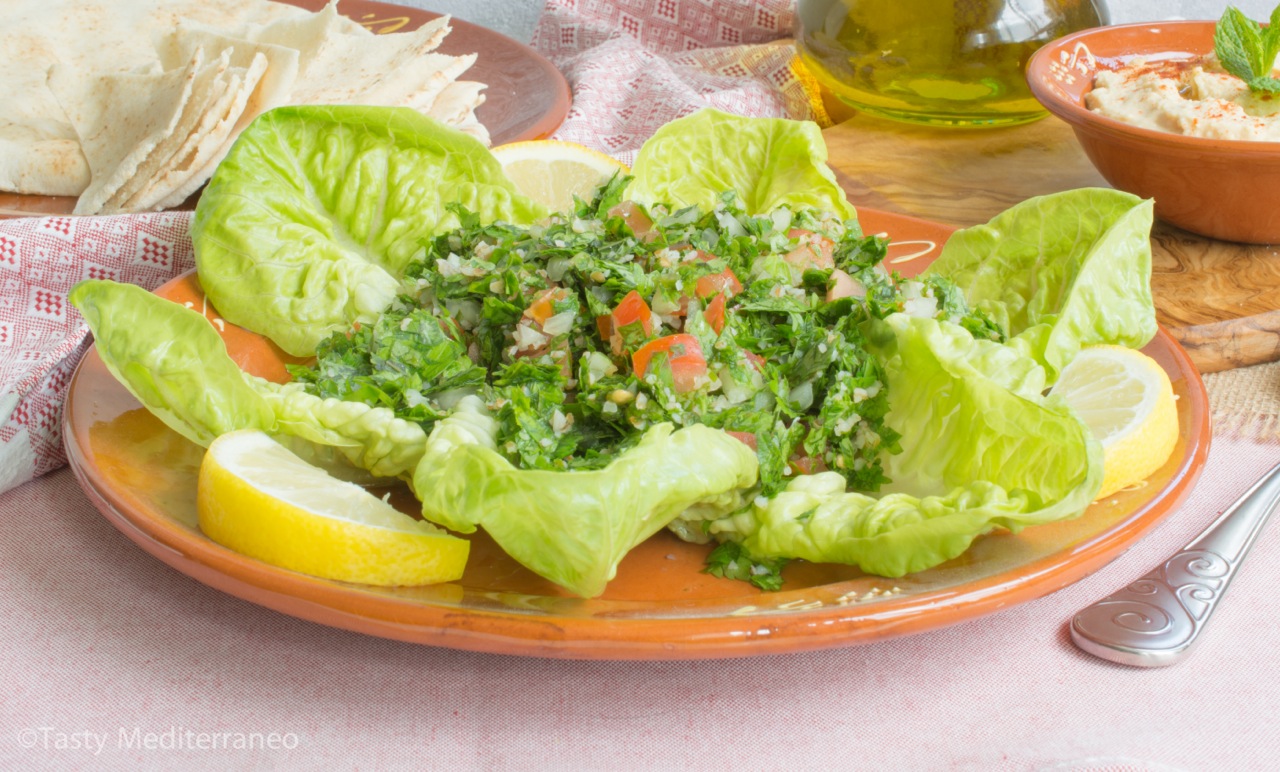 I am delighted that Tasty Mediterraneo is shortlisted in the Irish blog awards 2016 in 2 categories: "Food & Drink" and "Health & Well being". I feel very happy of this result in only one year, and I want to thank you all for the support you have shown during this time.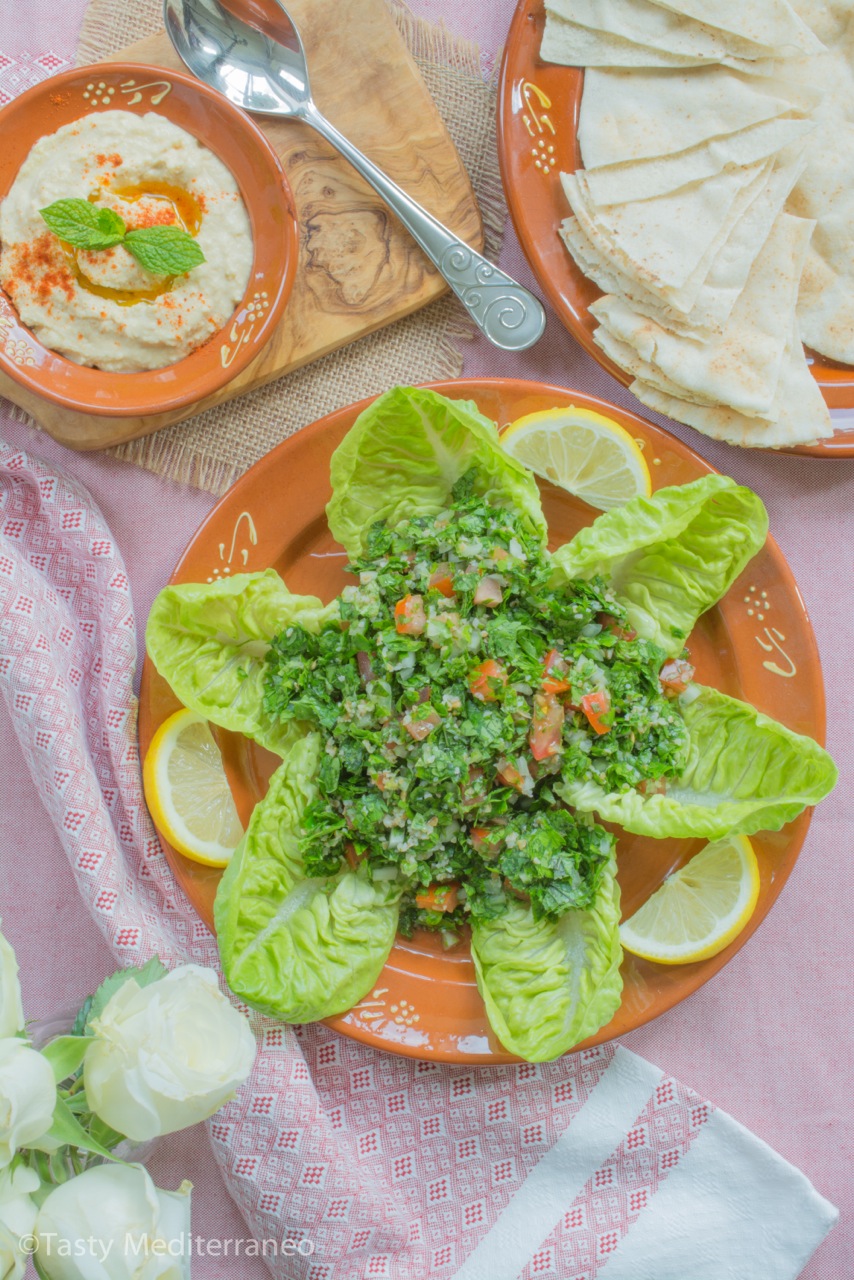 A few days ago a friend brought us a large bunch of fresh organic parsley and mint that he grows in his garden. I could not think of a better way to use them than to prepare a traditional Lebanese tabbouleh salad!
Parsley is an excellent source of anti-oxidant nutrients, iron, vitamins K, C and A and folic acid. Tomatoes are also rich in vitamin C and beta-carotene, manganese and vitamin E. Together with the nutritional properties of lemon, onion and extra virgin olive oil, this simple and healthy Mediterranean salad is a highly nutritious dish that provides us with strong antioxidant and anti-inflammatory nutrients, which are good to destroy the free radicals and to help prevent cancer.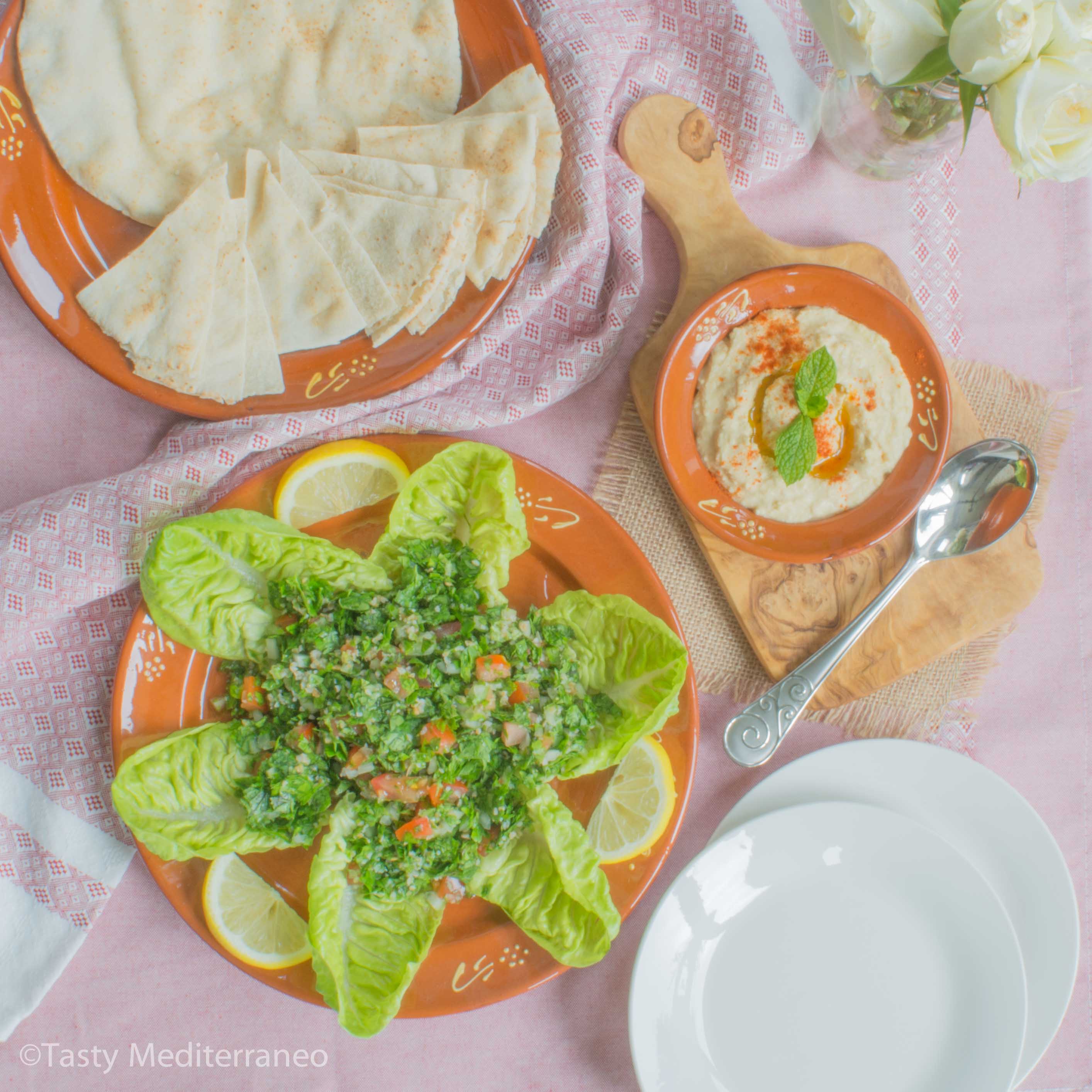 The Lebanese tabbouleh salad recipe that I share with you today is my Lebanese family recipe. I believe you would like to know that the main ingredient of the authentic Lebanese tabbouleh salad is parsley and not bulgur, that all the ingredients have to be very thinly chopped and that it is often served with lettuce leaves that are used to scoop up the tabbouleh.
If you try this tasty and healthy vegan Mediterranean diet recipe of tabbouleh salad, please let me know, leave a comment and rate it. I would love to know what you come up with. Enjoy!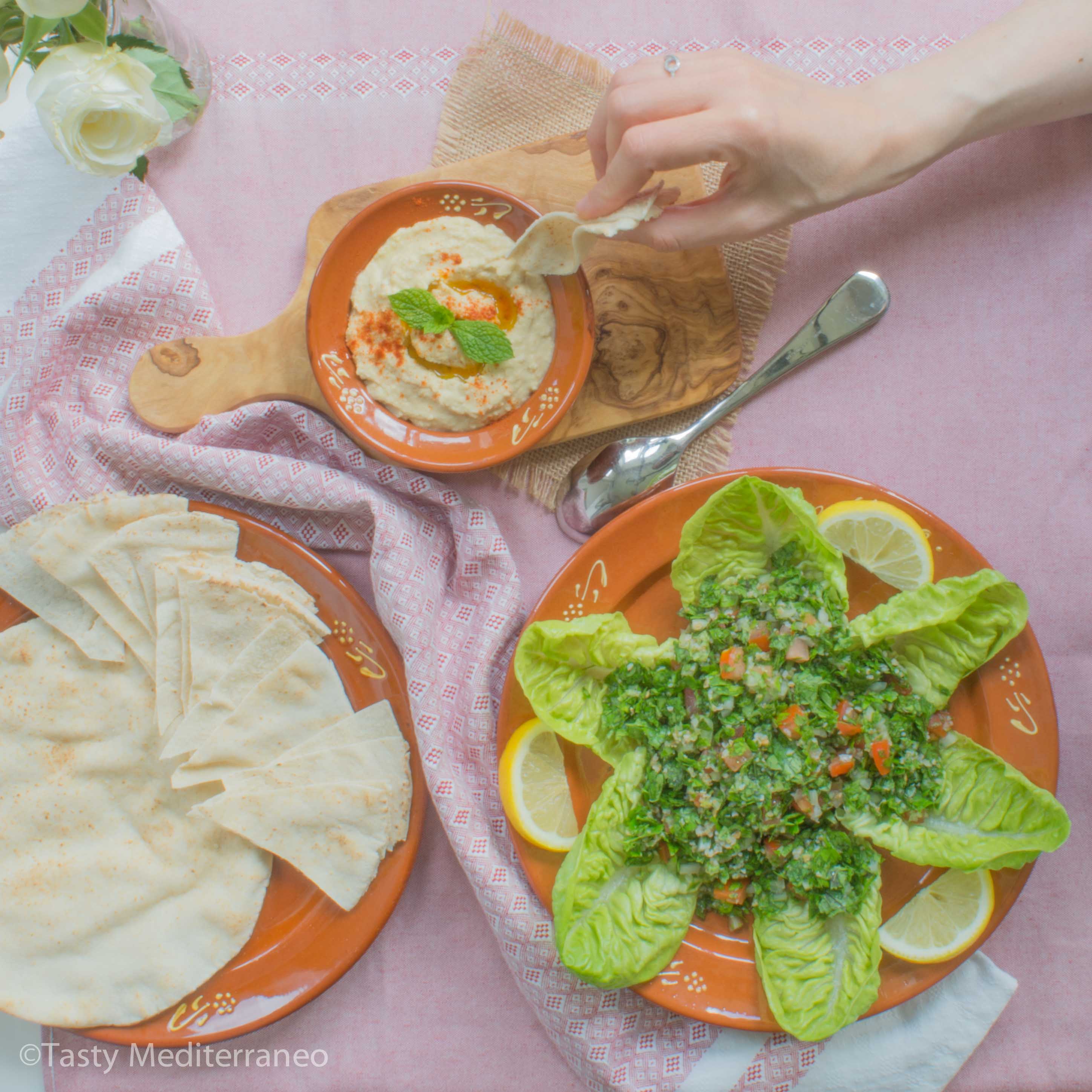 Lebanese Tabbouleh
Author:
Margarita @ Tasty Mediterraneo
Cuisine:
Mediterranean diet
Ingredients
2 Tablespoons organic fine bulgur
A large bunch of fresh organic parsley, finely chopped
2 Medium tomatoes, thinly diced
1 Small onion, thinly chopped
A few leaves of fresh organic mint, finely chopped
1 Large lemon, freshly squeezed
3 Tablespoons Extra Virgin Olive Oil (EVOO)
1 Teaspoon pomegranate sauce (optional)
1 Teaspoon sea salt (or salt to taste)
A pinch of freshly grounded black pepper
A few baby lettuce leaves to decorate
Instructions
Rinse the bulgur under cold running water and squeeze dry.
Have all the vegetables well washed and prepared as indicated in the ingredients description.
In a mixing bowl combine the bulgur, the thinly diced tomatoes, the thinly chopped parsley, the thinly chopped onion, the thinly chopped mint leaves, the freshly squeezed lemon juice, the EVOO, the pomegranate sauce (optional), salt to taste and a pinch of freshly grounded black pepper. Mix well and serve accompanied by the lettuce leaves.