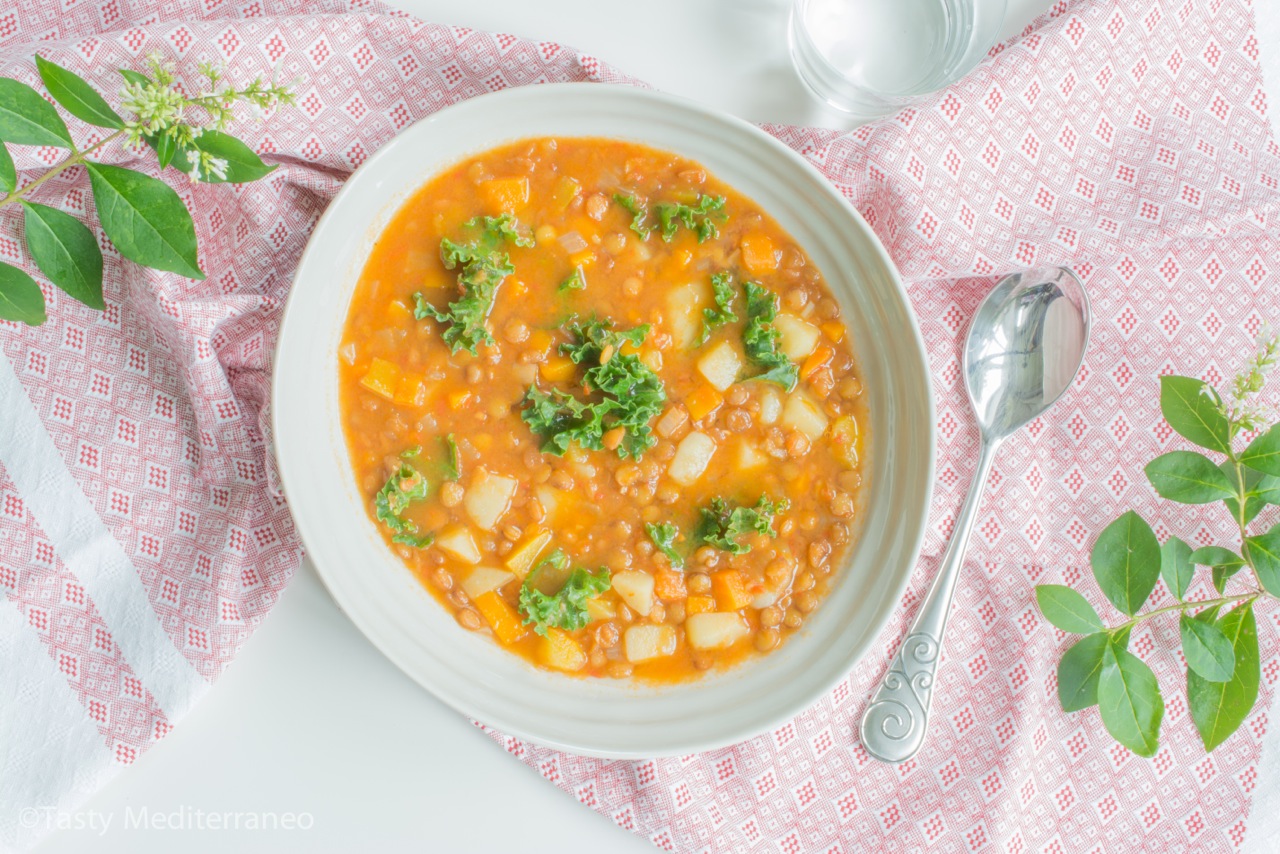 We have spent a wonderful time with the family in Majorca Island. We enjoyed the beautiful sunny weather, the sea and the fresh and organic Mediterranean fruits and vegetables from my family's garden. It has definitely been a great way to recharge our batteries before summer ends!
Here you have a photo collage of some of the delicious fruits and vegetables from our garden.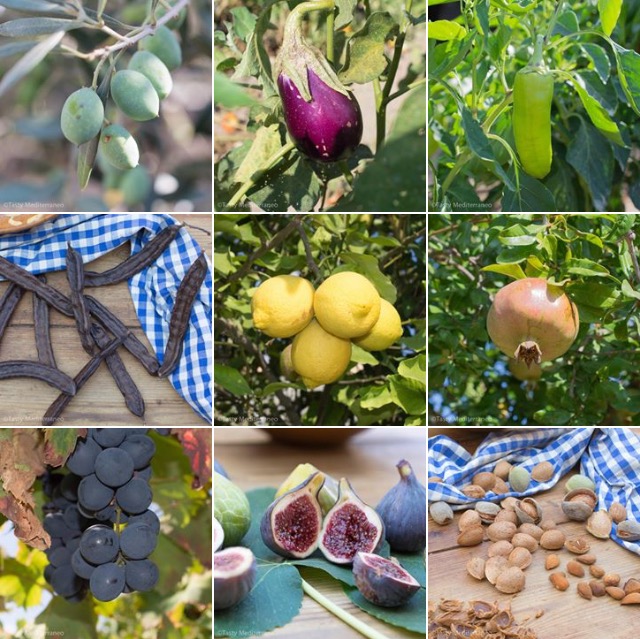 Now we are back to Dublin and I am ready to keep on sharing with you more healthy and easy vegetarian recipes from the Mediterranean diet.
Today's recipe is a lentils dish. I love lentils and I have already shared with you quite a few recipes where I use them: "Beluga lentil with grilled halloumi & mint", "Rishta: Lebanese lentil soup", "Lentil, rice & vegetable soup", "Red lentil soup", "Mediterranean lentil soup with vegetables", "Lentil & raspberry salad" and here is yet another lentils recipe, a delicious vegan and gluten free lentil & kale soup.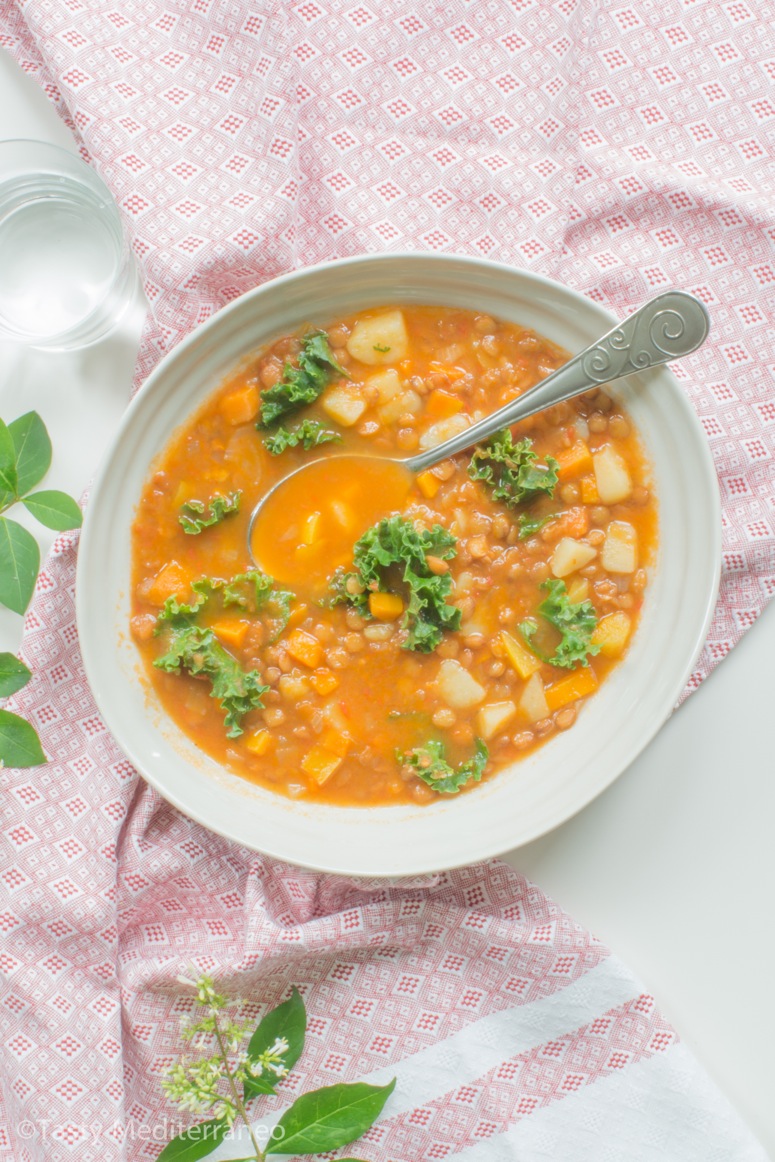 Lentils are relatively quick to prepare compared to other dried legumes since they do not need to be pre-soaked. Lentils are a great source of protein, folate, fibre, phosphorus, manganese, iron, zinc and B-vitamins. By adding kale and other vegetables to this soup it turns into a super rich meal what makes it ideal to charge your batteries at the end of summer and perfect for the back to school time. It is ready in only 30 minutes!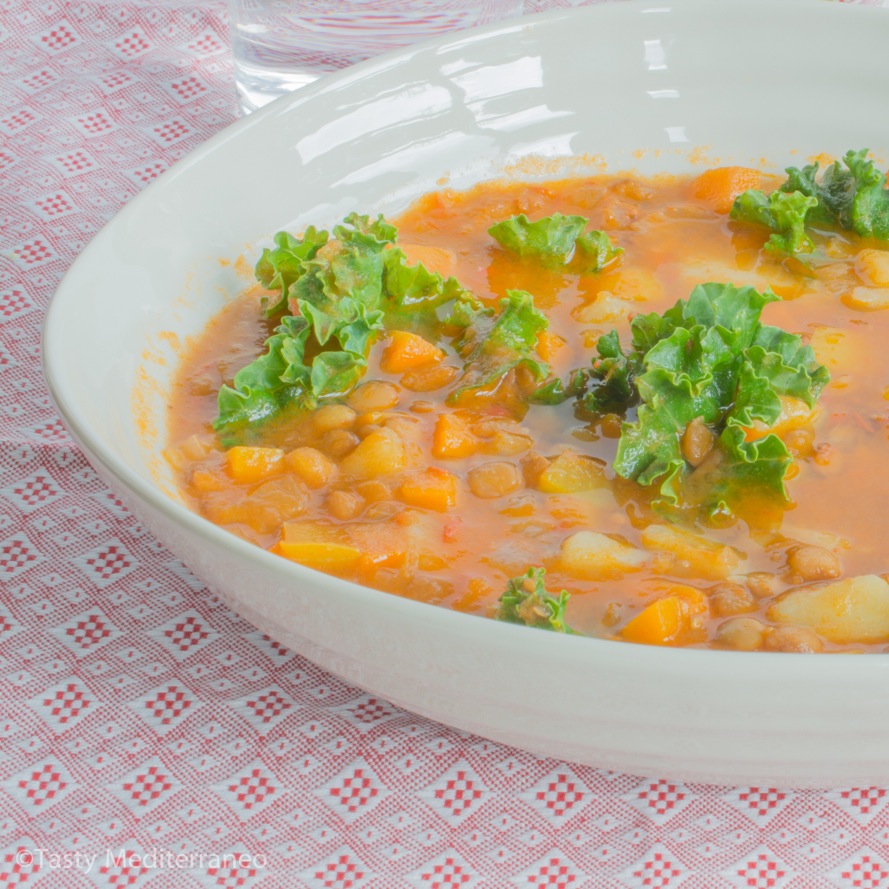 If you try this healthy and tasty vegan Mediterranean diet recipe, lentil and kale soup, please let me know, leave a comment and rate it. I would love to know what you come up with. Enjoy!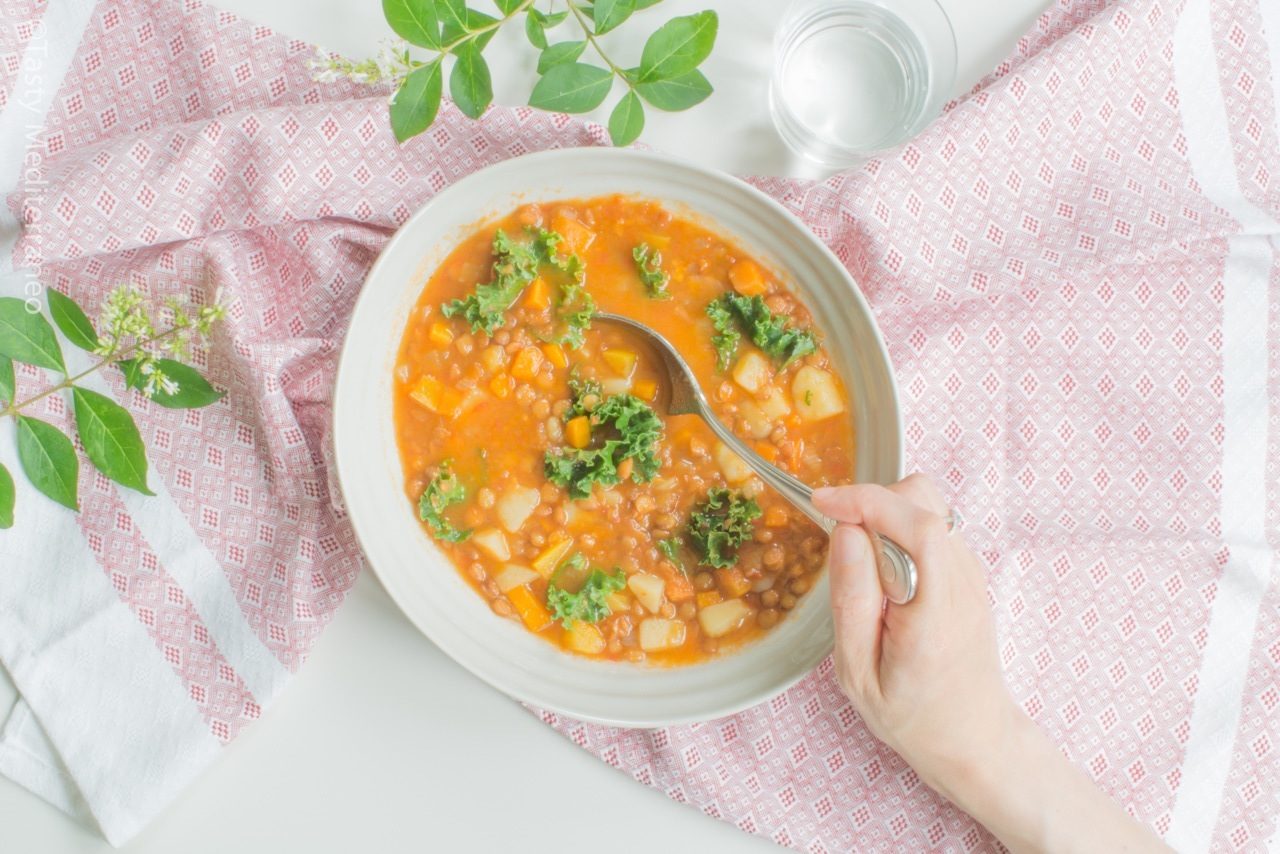 Lentil & kale soup
Author:
Margarita @ Tasty Mediterraneo
Cuisine:
Mediterranean diet
Ingredients
2 Tablespoons extra virgin olive oil
3 Carrots, peeled and diced
1 Onion, peeled and finely chopped
2 Medium potatoes, peeled and diced
1 Garlic clove, peeled
5 Ripe tomatoes, finely chopped
1 Bay leaf
300g (1 ½ cup) Pardina or brown lentils
1 Teaspoon salt (or salt to taste)
1 ½ Litre (3 pints or 6 cups) water
5 Kale leaves, finely chopped (thick stems removed)
Instructions
Have the lentils and all the vegetables well washed (in cold water) and prepared as indicated in the ingredients description.
Heat the olive oil in a large saucepan. Add the carrots and cook over a low heat, stirring frequently, for about 2 minutes. Add the onion and a pinch of salt and stir-fry for 2 more minutes until only lightly golden. Add then the potato and the garlic clove stir-fry over medium heat for around 2 minutes until soft but not brown.
Reduce heat to low. Add the tomatoes, the bay leaf, the lentils and stir. Cover with cold water and leave to cook, covered with a lid, at a medium-low heat for approximately 20 minutes, or until the lentils are "al dente", stirring from time to time. Add a teaspoon salt (or salt to taste) and stir.
Add the thinly chopped kale and remove from the heat. Serve hot.