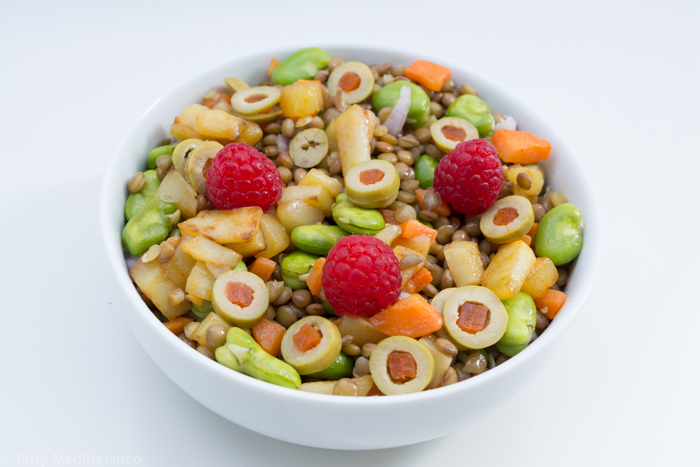 Summer is almost here!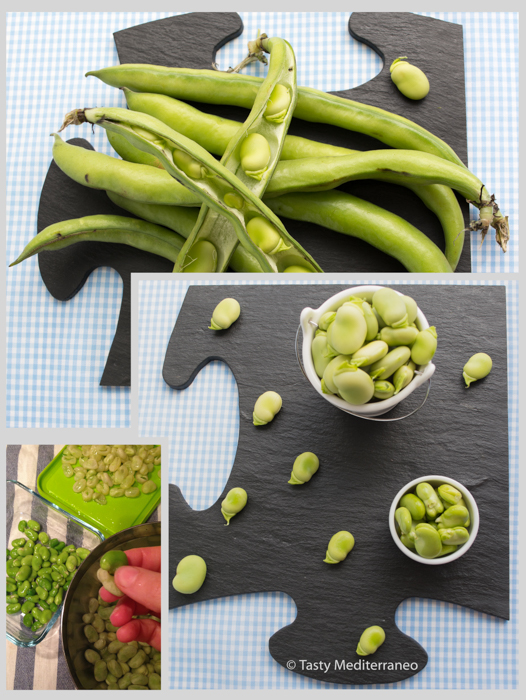 Even if in Dublin the weather does not get too warm, the days have become much longer and light brings that summer feeling that I love!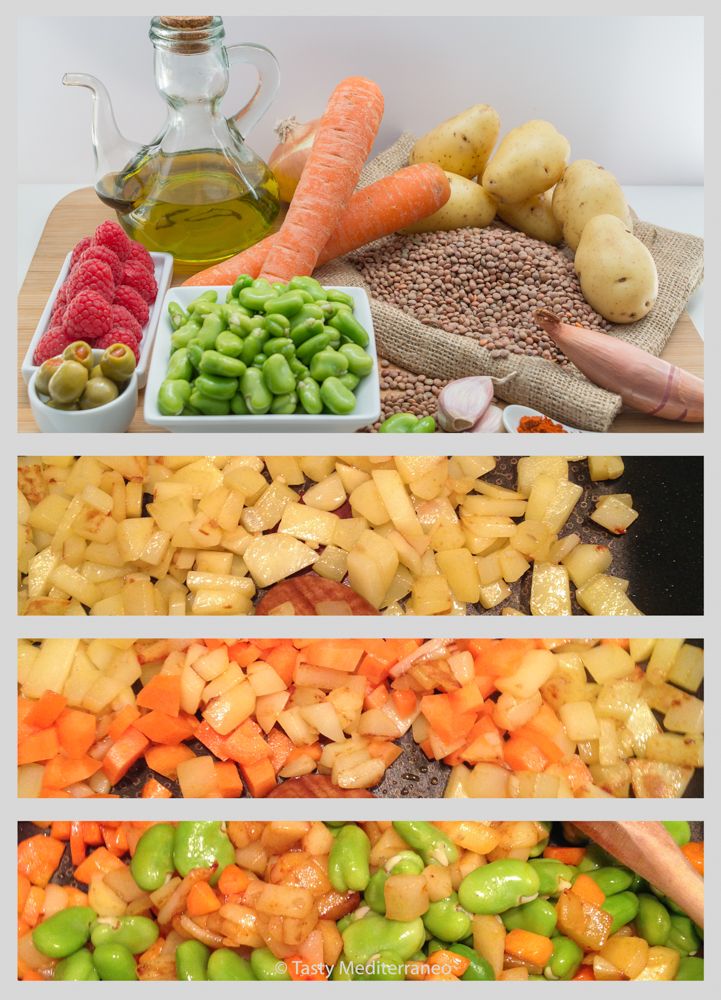 It was thinking about enjoying the summer time in the Mediterranean that I created this dish. And considering that the raspberry season is starting I made them an addition to this salad to make it taste even fresher. Enjoy!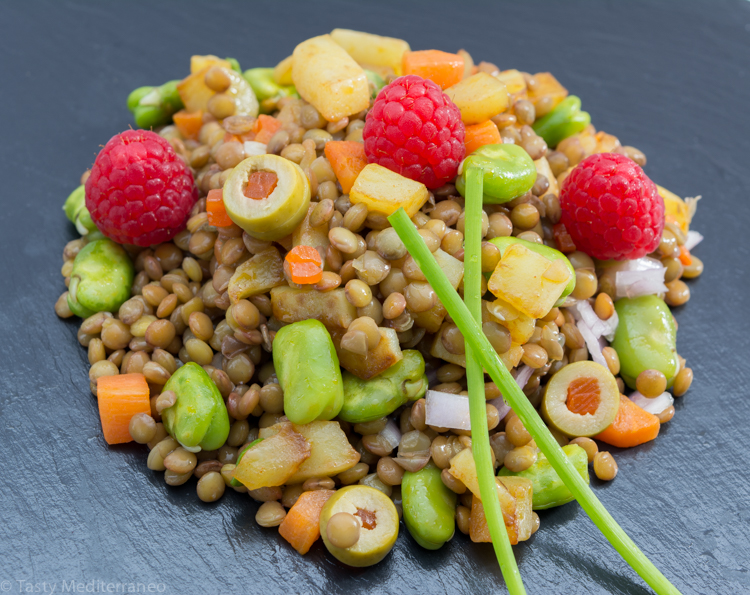 Lentils and raspberry salad
Author:
Margarita @ Tasty Mediterraneo
Ingredients
300g (1 ½ cup) lentils
½ leek
1 garlic clove, peeled and finely minced
1 shallot, peeled and finely chopped
2 carrots, peeled and diced
6 baby potatoes, peeled and diced
170g (1 cup) broad / fava beans (remove the tough outer shell from the bean)
½ teaspoon paprika
100g (3/4 cup) raspberries
50g (1/3 cup) pepper stuffed olives, sliced
1 teaspoon salt
4 spoons extra virgin olive oil
Instructions
Have all the vegetables and the raspberries well washed and prepared as indicated in the ingredients description.
Lentils do not require pre-soaking. Just rinse them well and drain. Add them in a pot with enough water to cover them, ½ leek and a pinch of salt. Bring them to a boil and then reduce the heat to simmer for 15min. At this point you should try them to make sure they are already cooked and al dente. You may want to boil them for a couple of extra minutes but be careful to not overcook them, otherwise the salad will be ruined.
While the lentils are cooking, in a frying pan heat olive oil (2 spoons), add the garlic and stir-fry for 1 minute until lightly golden. Add then the potato dices and a pinch of salt and stir-fry at a medium heat for approximately 10 minutes. Incorporate the carrot dices and stir-fry for 5 more minutes. Add the fava beans, continue stirring for 1 minute and remove from the heat. At this moment add the paprika and mix it all well.
Once the lentils are ready, remove them from the heat, pour them into a fine sieve and rinse them under cold running water to interrupt the cooking process. Allow them to drain well and place them in a large bowl.
Add to the lentils the finely chopped shallot, the stir-fry vegetable mix, the raspberries, the olives, the 2 remaining spoons of extra virgin olive oil, and a pinch of salt to taste and mix it all very softly to avoid damaging the raspberries.
Notes
You can prepare it one day in advance and keep it in the fridge up to a couple of days.