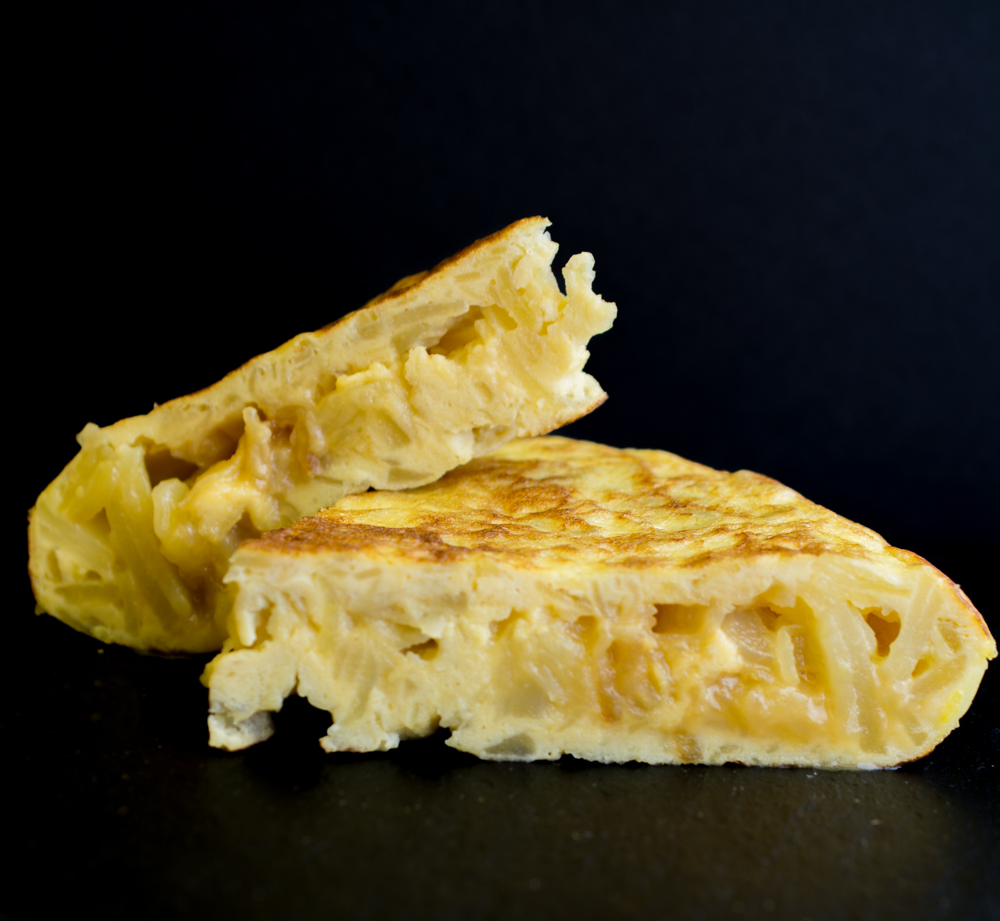 In Spain you will easily find a good excuse to hang out with your friends and eat some "Tapas" or "Pinchos".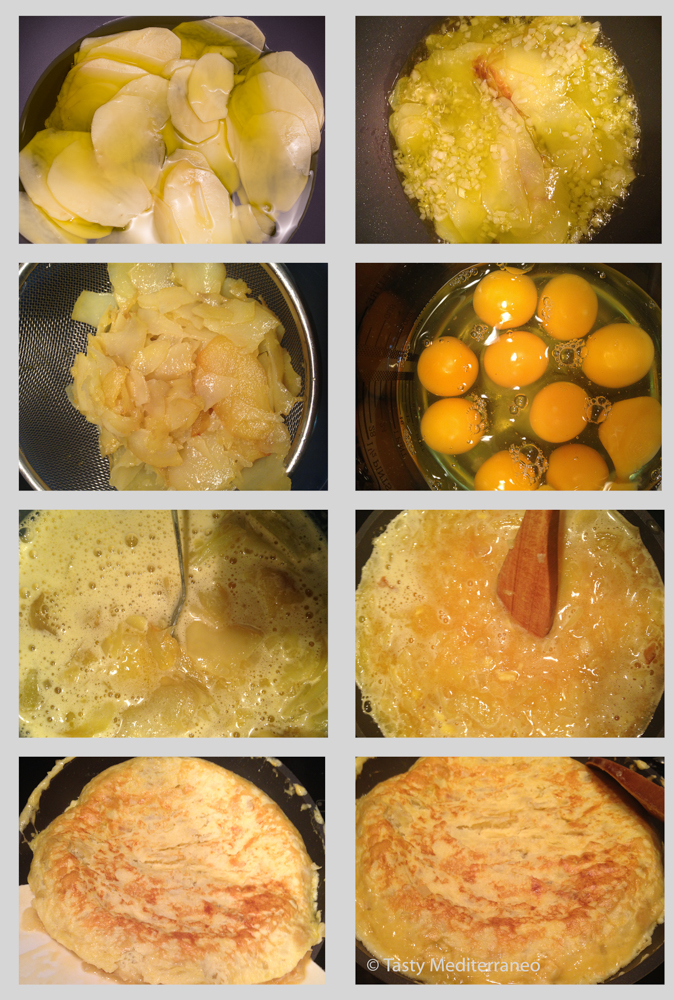 They are usually eaten in bars as a small snack and there is a huge variety to choose from.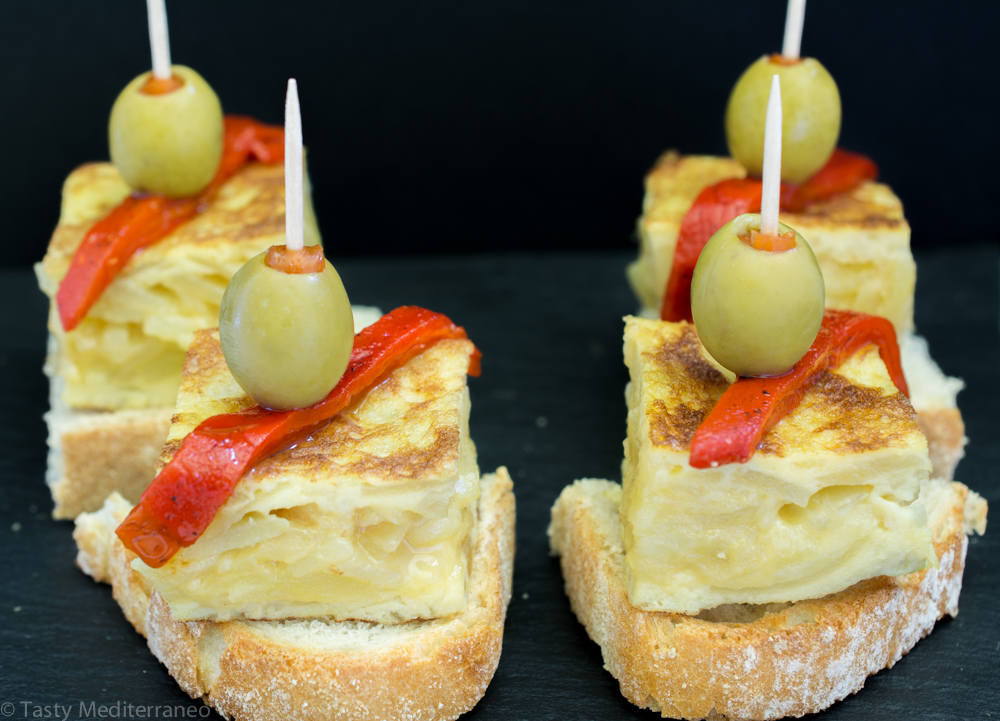 Between all of them the Spanish Omelette is a classic. Only 5 humble ingredients are required to prepare this delicious tapa to share with your loved ones. Are you ready to try it?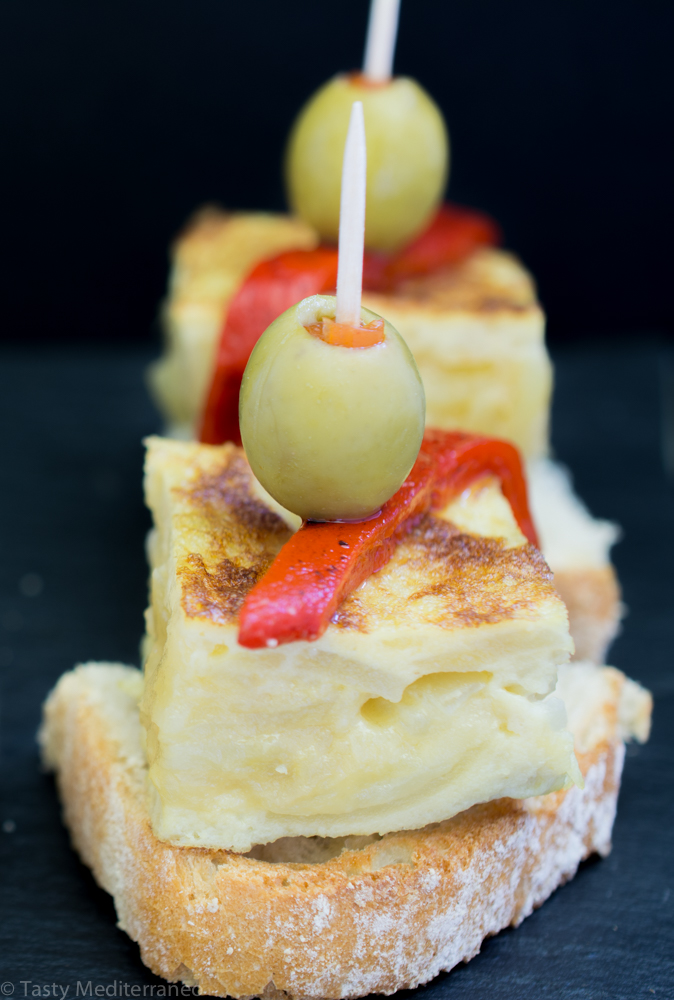 Place it over a toasted slice of country bread and enjoy the most traditional Spanish tapa.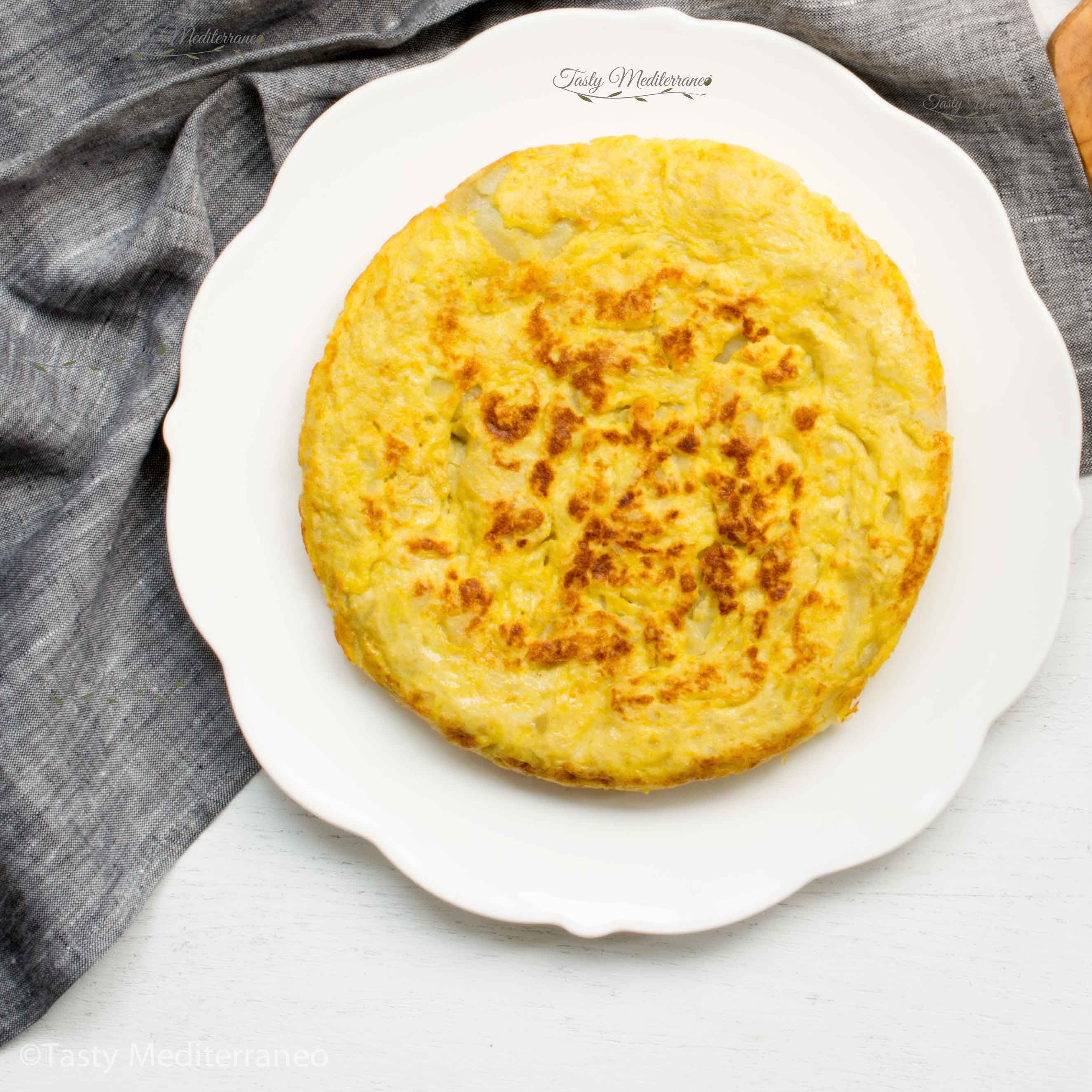 If you try this classic Spanish tortilla de patatas, please let me know, leave a comment and rate it. I would love to know what you come up with. Enjoy!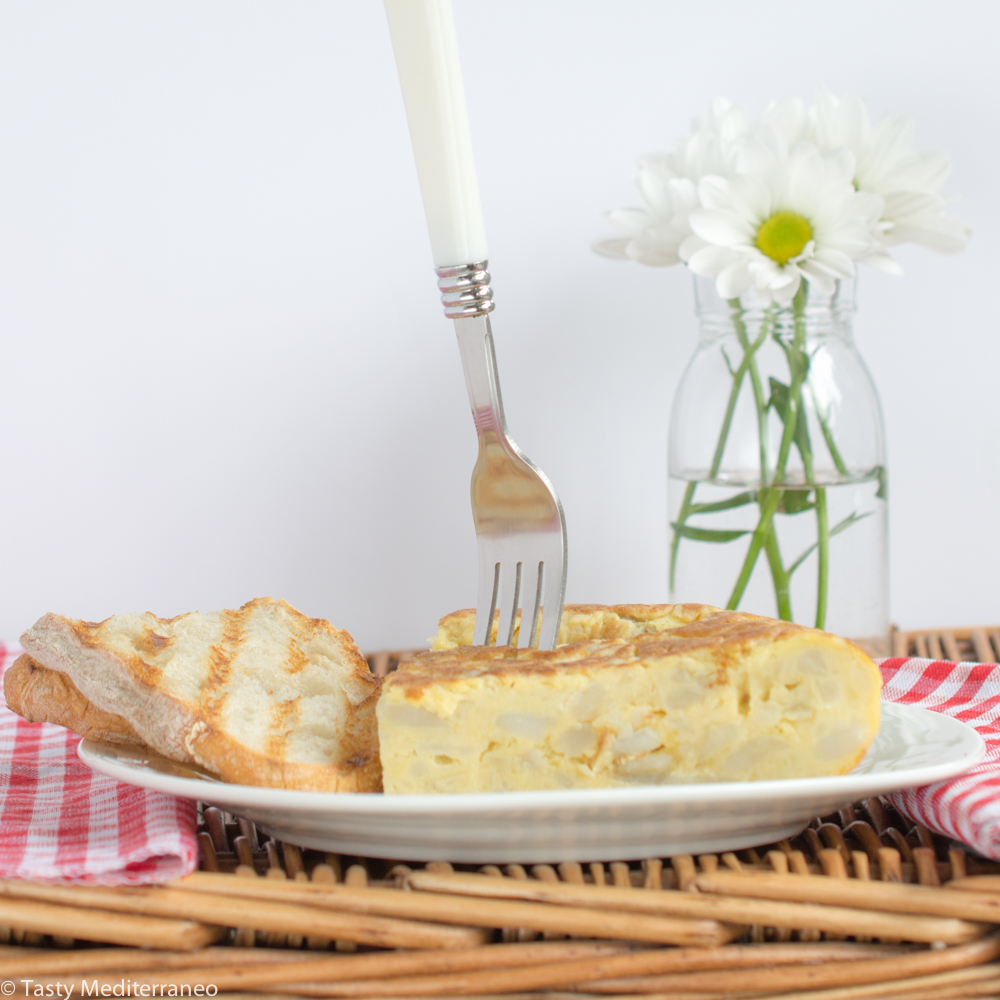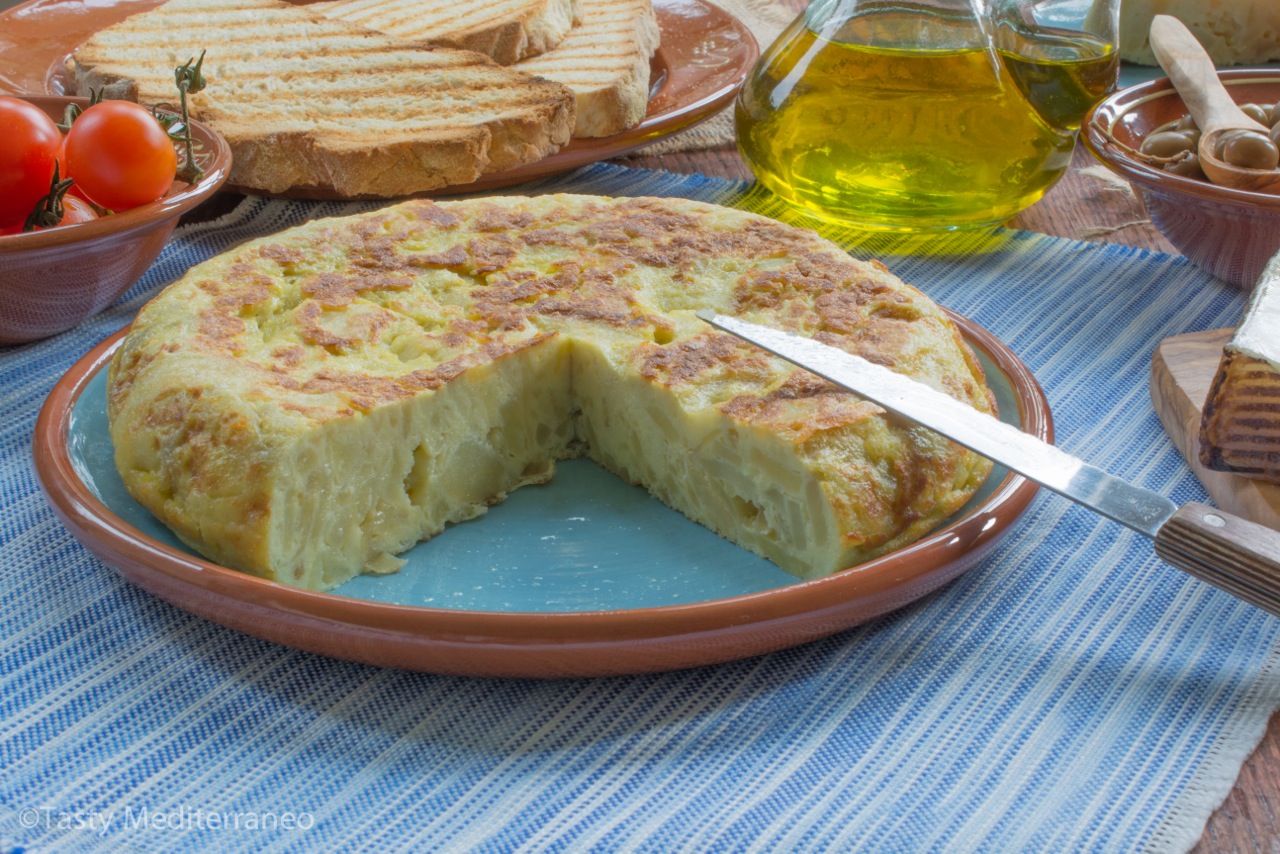 Spanish Omelette
Author:
Margarita @ Tasty Mediterraneo
Ingredients
10 eggs
5 large potatoes, peeled and thinly sliced
1 large brown onion peeled and finely chopped
Extra virgin olive oil
1 Teaspoon salt
Instructions
Wash the potatoes well and have all the ingredients prepared as indicated in the ingredients description.
Place the thinly sliced potatoes in a large sauté pan and cover them in olive oil. Heat over medium-low heat for about 5 minutes, stirring occasionally, and add then the chopped onion. Continue cooking and stirring them together for 5 more minutes or until the potatoes and onions are soft but not crispy.
Remove them from the heat and strain into a large bowl draining off - with the help of a sieve - as much oil as possible. (Set aside the oil as you can reuse it for your next omelette)
Beat the eggs in another large bowl and add to them the drained potatoes and onions. Mix it all well and season with salt.
Heat one teaspoon of extra virgin olive oil in a small non-stick frying pan. When the oil is hot add the mixture until it has almost filled the pan and heat at medium-low heat for approximately 4 minutes until you see that it comes away from the edge of the pan. At that moment, with the help of a large plate (larger than the pan), which you will place over the pan, carefully flip the omelette on to the plate and slide it back into the pan with its golden side facing up. Cook for about 4 more minutes at low heat. You can flip the omelette as many times as necessary until it is golden on both sides. Flip back onto a plate and it is ready to serve.
Notes
It is very important to use a non-stick frying pan, otherwise there is a big risk that the omelette sticks to the pan and you are not able to flip it correctly.
With the ingredients of this recipe, you can make 2 to 3 small omelettes, depending on the size of your pan.
You can enjoy it hot, warm or cold.
As a serving idea, serve it on top of
country bread
and add olives and roasted red peppers. A simple and delicious "Pincho"!