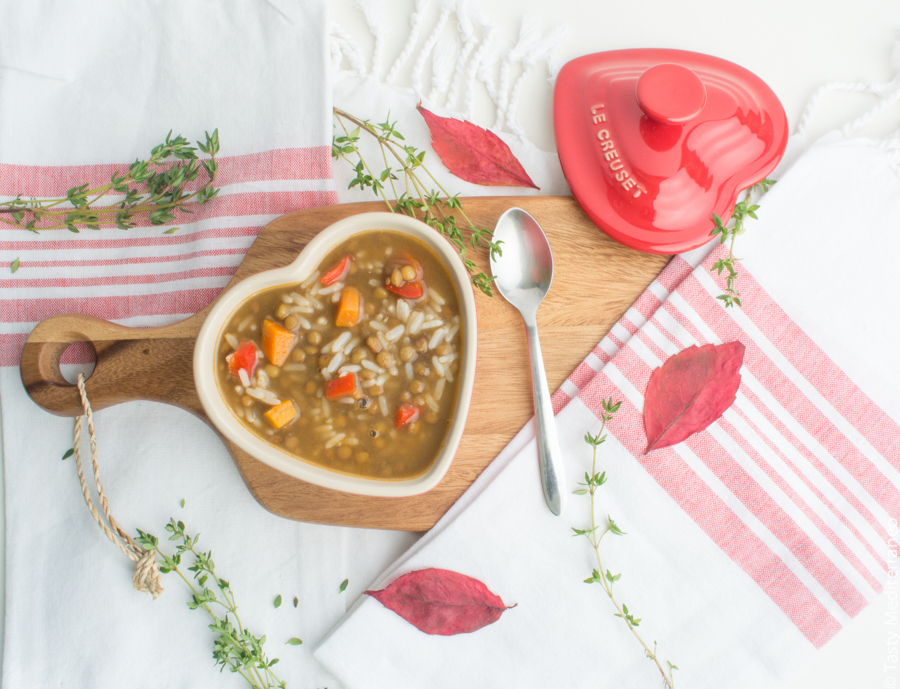 Today I am writing this post from London. These last weeks have been quite busy for me; I have been traveling during the week and during the weekend we have had family and friends over. I am really trying to find the time to catch up with my health and nutrition studies!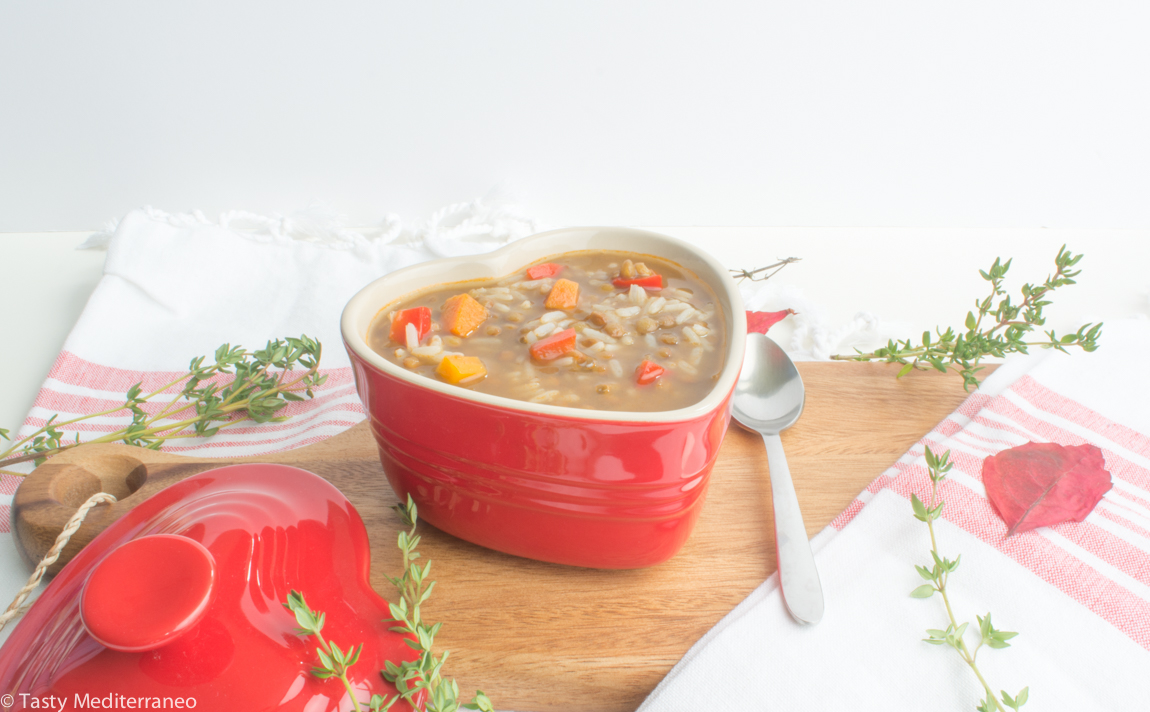 This weekend, when I'll be back to Dublin I will attend a cookery lesson at Taste Health! This cooking class is part of my Health and Nutrition Coach course and I am sure it is going to be a great experience as Taste Health is Ireland's first cookery school with wellness topping the menu.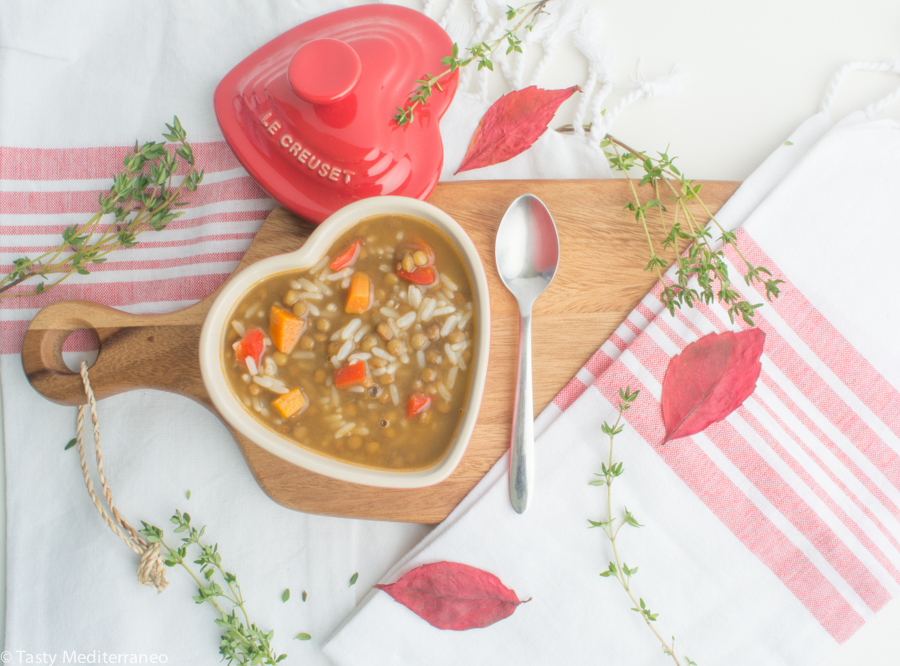 Considering that my time is quite limited lately, you may have already guessed that today's recipe is one of those healthy, nutritious and easy meals perfect for the busy weekdays. It involves only 10 minutes of work and 30 minutes total.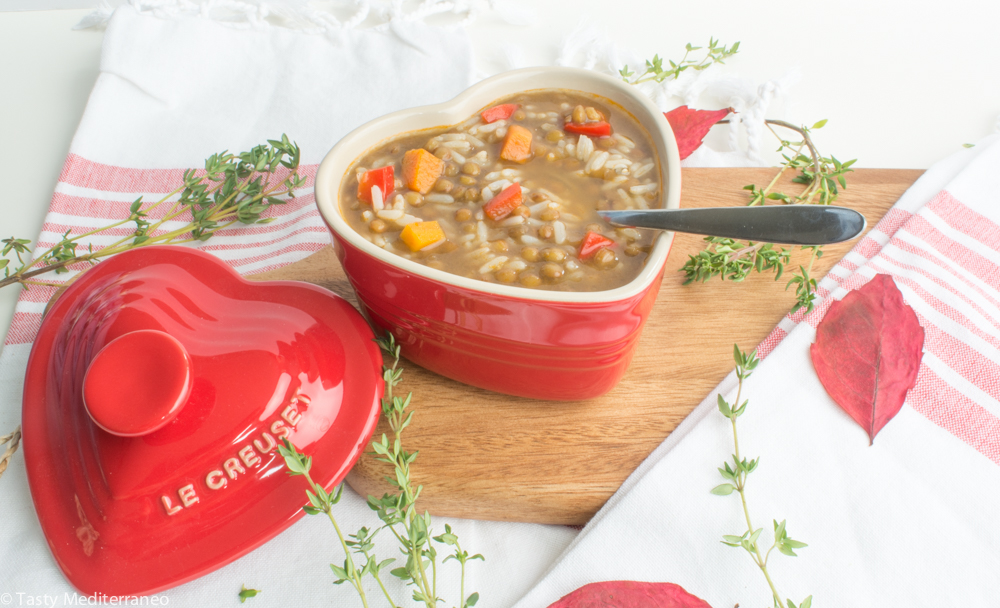 This recipe is actually a variation of my Mediterranean lentils soup with vegetables where I replace the potatoes with rice.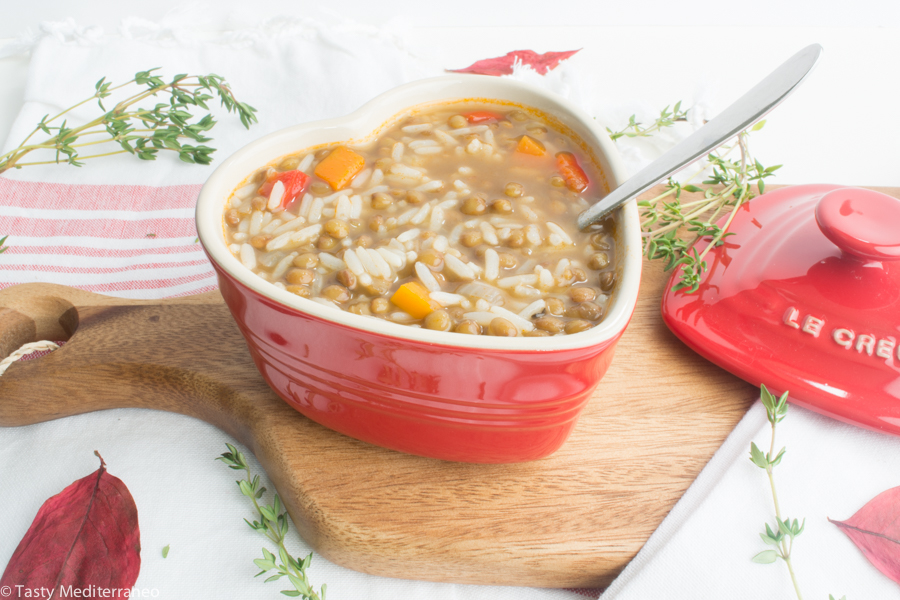 If you try this healthy and delicious vegan and gluten free Mediterranean diet recipe, please let me know, leave a comment and rate it. I would love to know what you come up with. Enjoy!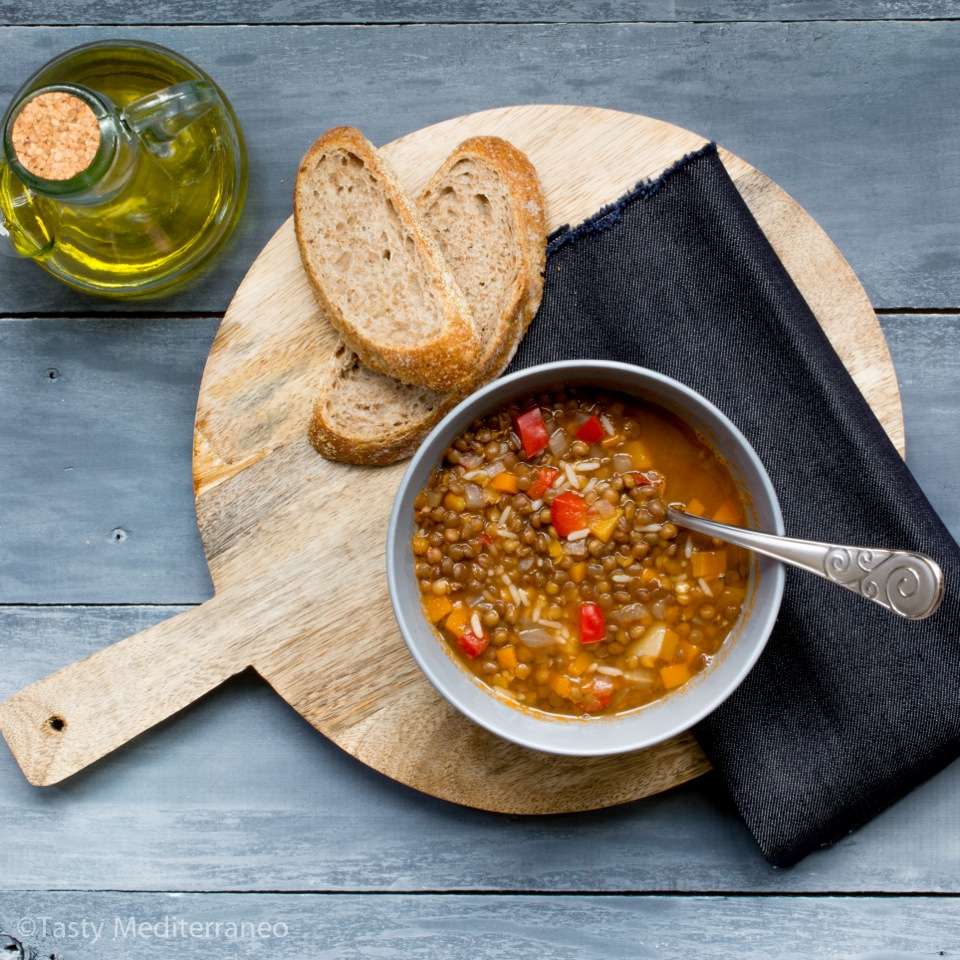 Lentil, rice and vegetable soup
Author:
Margarita @ Tasty Mediterraneo
Cuisine:
Mediterranean Diet
Ingredients
2 Tablespoons extra virgin olive oil
2 Carrots, peeled and diced
1 Onion, peeled and finely chopped
1 Red bell pepper, cored and diced
1 Garlic clove, peeled
2 Ripe tomatoes, peeled and finely chopped
1 Bay leaf
300g (1 ½ cup) Pardina lentils
1 Teaspoon salt (or salt to taste)
150g (3/4 cup) Rice (ideally brown rice)
Instructions
Follow the instructions as explained in my Mediterranean lentils soup with vegetables recipe, but skip the potatoes.
While the lentils are cooking, in a saucepan bring water to a boil, then add the rice and a teaspoon of salt and cook until the rice is done, preferably al dente. Drain the excess of water.
Add the drained rice to the lentils soup and mix it all well. Serve hot.