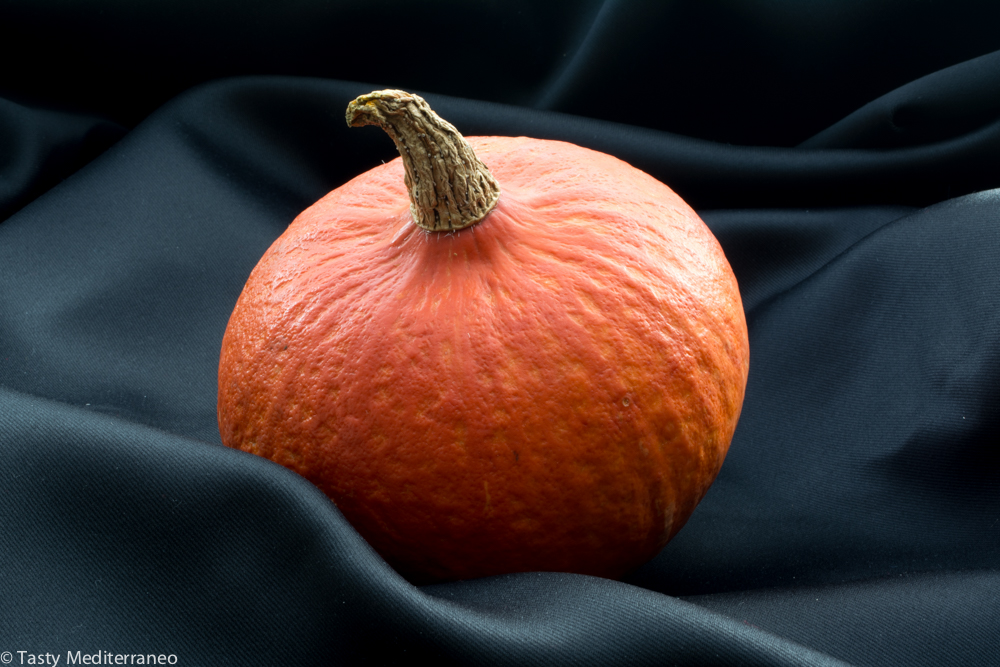 This weekend I attended a cookery lesson that is part of my Health & Nutrition Coach course. And I really loved it!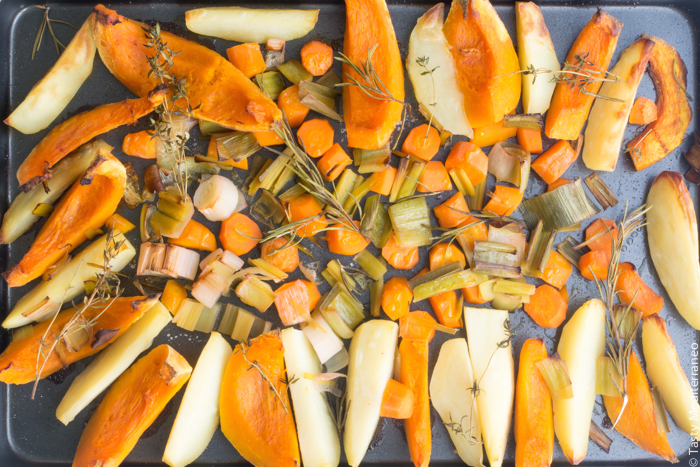 Our teacher, chef Maggie Lynch, taught us how to prepare 9 delicious dishes. It was not Mediterranean diet food, but they were all very healthy and tasty dishes that we enjoyed after the cooking lesson!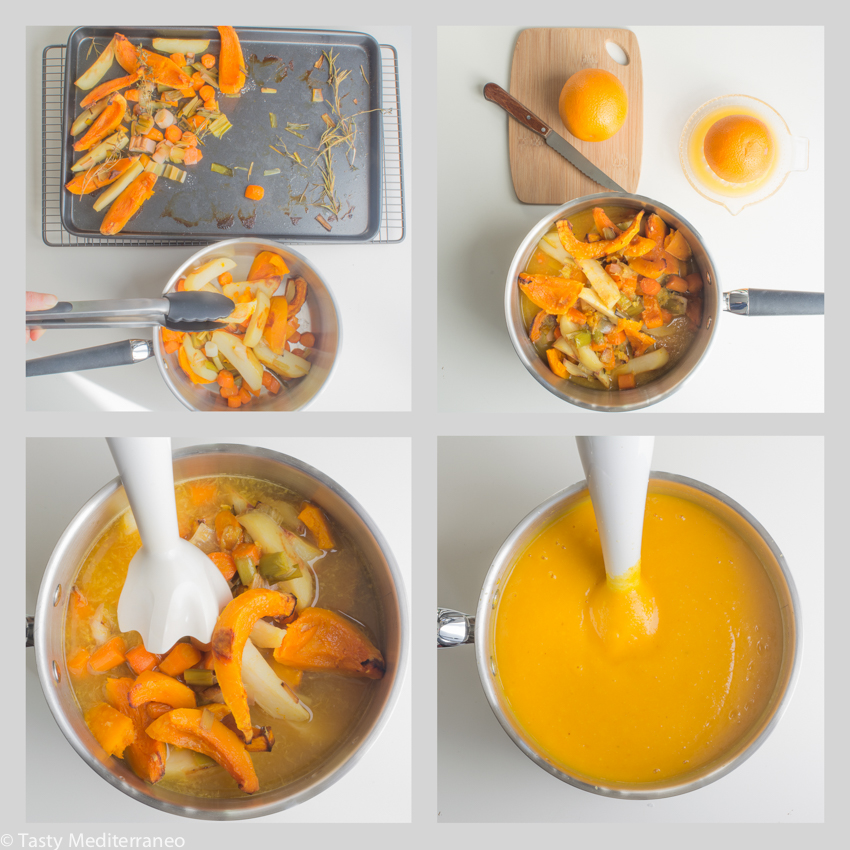 For somebody who enjoys cooking as much as I do it is always great to learn new cooking techniques from experienced chefs!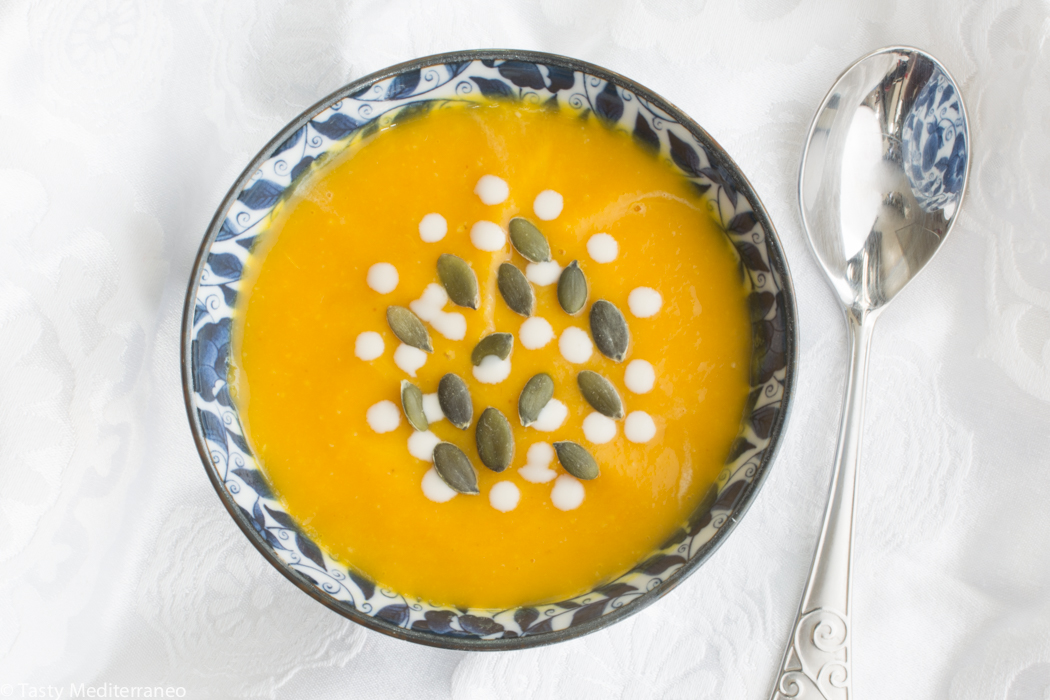 Back to my kitchen, what I have prepared today is a cold weather yummy soup full of nutrients and vitamins. A great source of vitamin A and C that will help you keep the colds away! Not only this healthy and tasty soup contains pumpkin but also potatoes, carrots, leeks and oranges. I love to roast all the vegetables in the oven first, with some fresh herbs such as thyme and rosemary. Their flavor is increased and the soup becomes so much tastier!
If you try this healthy and delicious vegan and gluten free Mediterranean diet recipe, please let me know, leave a comment and rate it. I would love to know what you come up with. Enjoy!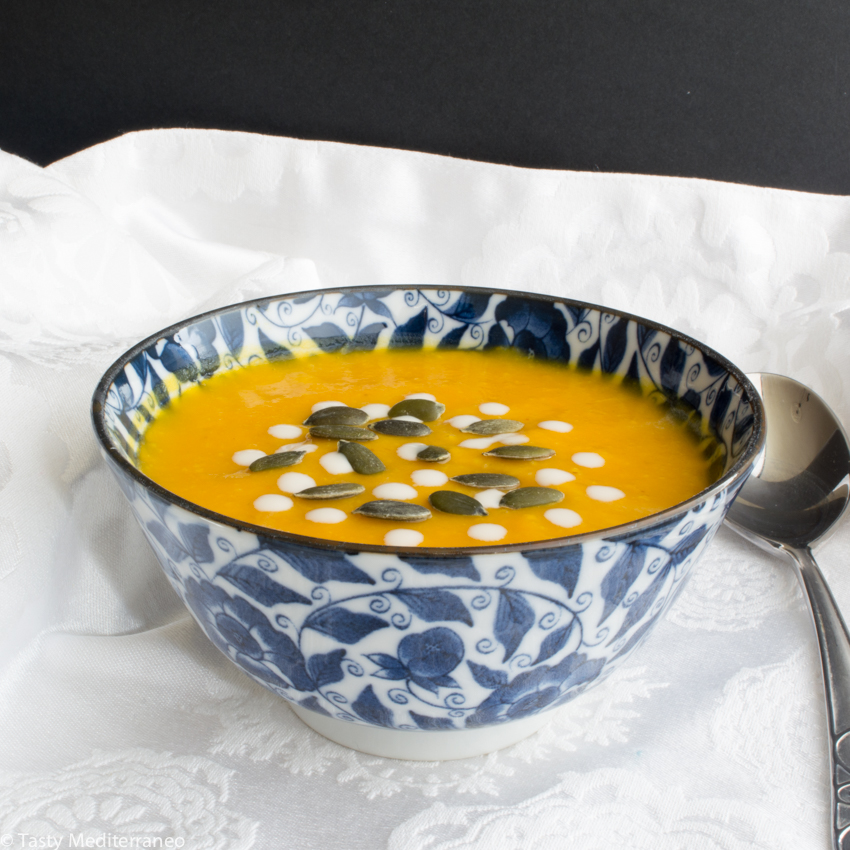 Roasted pumpkin and orange soup
Author:
Margarita @ Tasty Mediterraneo
Cuisine:
Mediterranean Diet
Ingredients
3 Tablespoons extra virgin olive oil
1 Small pumpkin, peeled and sliced
1 Large potato, peeled and sliced
3 Carrots, peeled and sliced
1 Leek, sliced
Fresh rosemary
Fresh thyme
The freshly squeezed juice of 2 oranges
750ml (1.5 pints) homemade vegetable stock
1 Tablespoon salt (or salt to taste)
Instructions
Have all the vegetables well washed and prepared as indicated in the ingredients description.
Lightly grease an oven tray with olive oil and add the pumpkin, potato, carrots and leeks as well as the rosemary and thyme. Pour the 3 tablespoons olive oil over the vegetables, salt to taste and bake in the oven at 175 degrees C (350 degrees F) for around 30 to 40 minutes.
Remove the rosemary and thyme from the roasted vegetables. Add all the roasted vegetables in a large saucepan, pour the freshly squeezed orange juice and the homemade vegetable stock (or water if you don't have any available) and with the help of a hand mixer (ideally a powerful one of at least 450 watt) mix it all well until perfectly combined. Heat for 10 minutes at low heat and serve hot.
Notes
You could add at the end a few pumpkin seeds and some organic creamy oat drops.