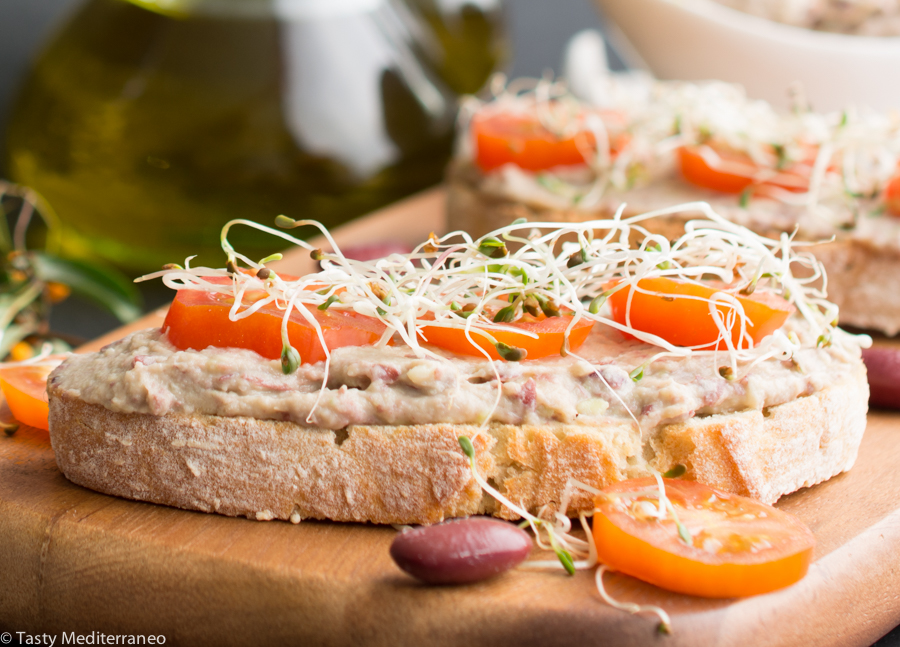 This week the International Agency for Research on Cancer, the cancer agency of the World Health Organization, made a public communication classifying processed meat as carcinogenic to humans.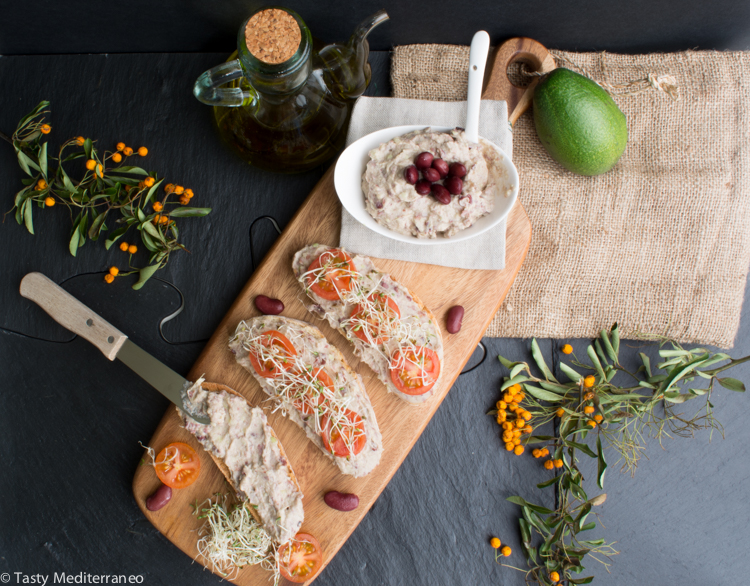 This news has created a big buzz among processed meat eaters. But a communication like this is not going to change the eating habits of millions of people.
I believe that a balanced diet such as the Mediterranean diet is the key to live healthy longer and to put you at a lower risk for cancer.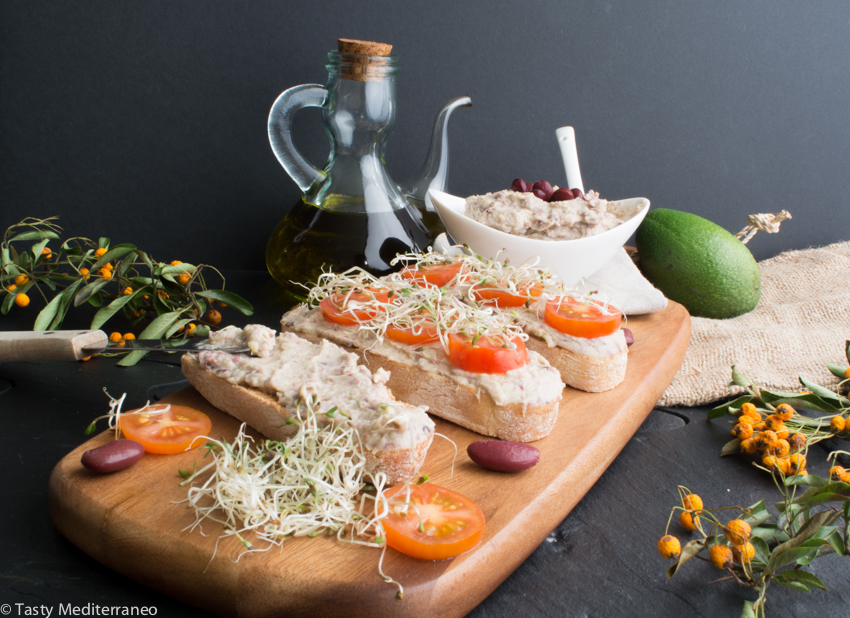 Whether you are vegetarian or just somebody who would like to reduce meat consumption in your diet you should try the recipe I propose to you today.
This vegan pâté is very healthy and tasty and you only need 5 minutes to prepare it.
It contains red kidney beans, avocado, tahini and extra virgin olive oil, a perfect mix of healthy and nutritious ingredients.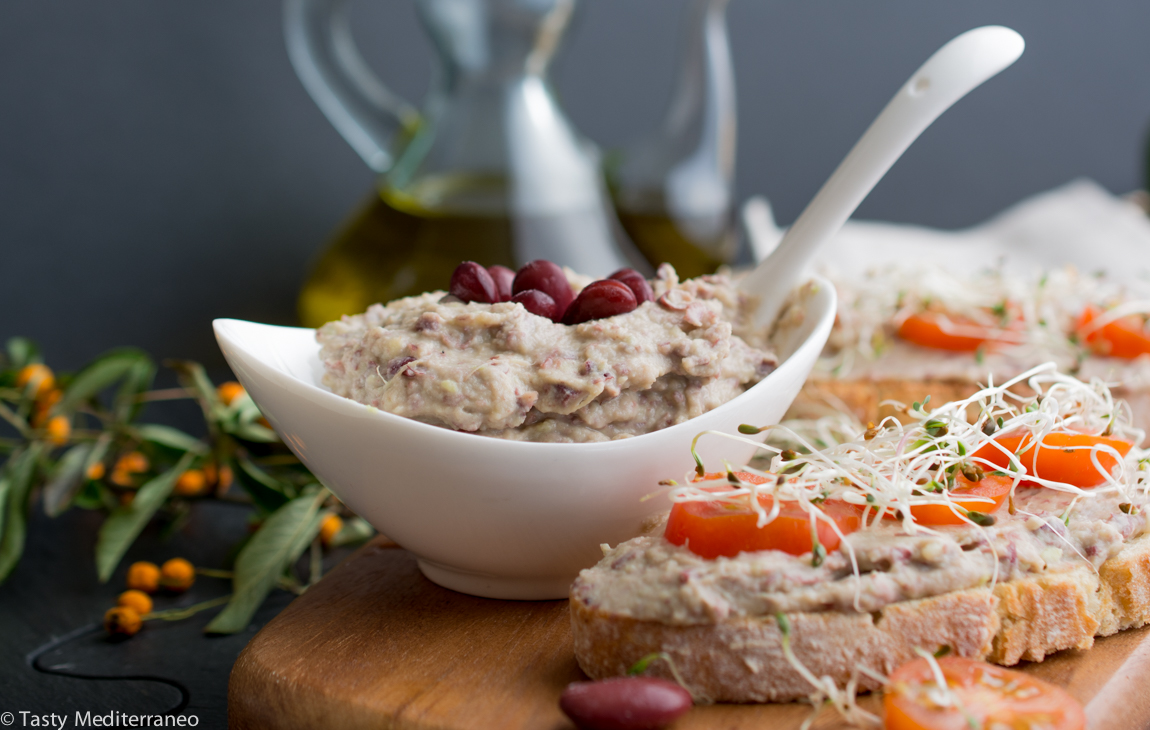 Avocado is high in healthy fats (Omega 3) and it is an incredibly nutritious fruit that is rich in vitamins C and E, essential amino acids, magnesium and dietary fibre. And thanks to all these nutrients it has very good anti-inflammatory benefits. Together with red kidney beans – that are a great source of fibre and protein – and tahini that is rich in minerals (calcium, iron, magnesium…), proteins and dietary fibre, this delicious vegan pâté is a very healthy and tasty combination.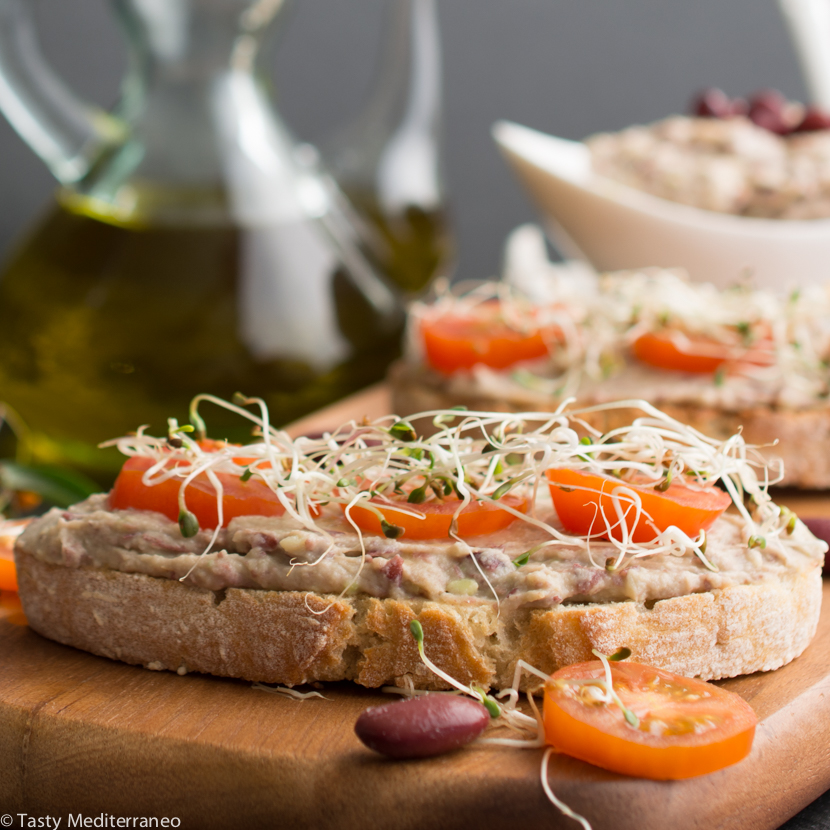 If you try this healthy and delicious vegan and gluten free spread recipe, please let me know, leave a comment and rate it. I would love to know what you come up with. Enjoy!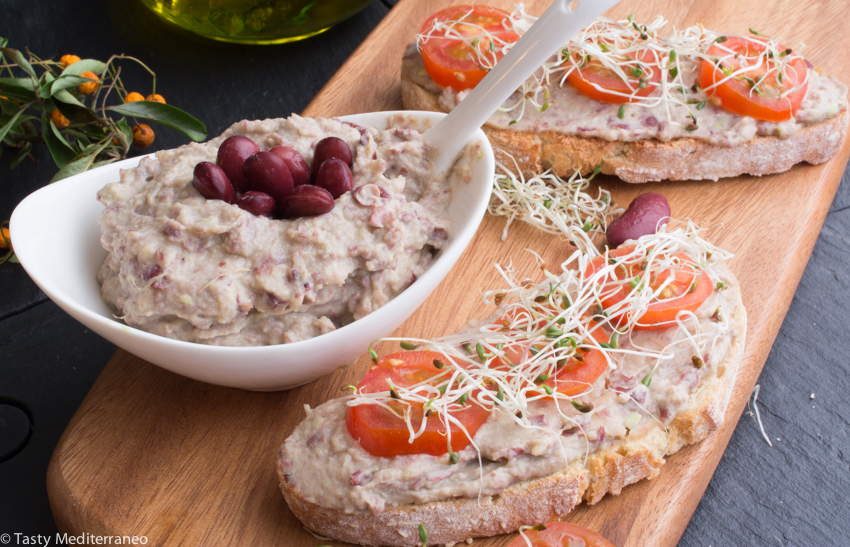 Vegan Pâté
Author:
Margarita @ Tasty Mediterraneo
Cuisine:
Mediterranean Diet
Ingredients
For the pâté:
250g (1⅓ cup) Organic red kidney beans or pinto beans, cooked
3 Avocados
4 Tablespoons tahini (sesame seed paste)
The freshly squeezed juice of one lemon
1 Teaspoon salt
1 Teaspoon extra virgin olive oil
For the toast:
8 slices of country bread
Alfalfa sprouts
8 cherry tomatoes, sliced
Instructions
For the pâté:
If you are using dried beans, to cook them: soak the dried beans in cold water for 12 hours (ideally leave them soaked overnight). Rinse them well and drain. Put them in a cooking pot and cover with water and cook over low to medium heat for 40 minutes until tender. Remove them from the heat, drain and leave them to cool. If you are using a jar of organic beans in unsalted water just make sure to rinse them well and drain. One way or the other the result will be pretty much the same.
In a large bowl, mash well the cooked red kidney beans with the help of a fork. Remove the avocado flesh with the help of a spoon and add it to the mashed beans. Mix it all well. Add then the 4 tablespoons of tahini, the freshly squeezed juice of one lemon, the salt and the extra virgin olive oil and mix it all very well until combined.
For the toast:
Have the tomatoes and the sprouts well washed and prepared as indicated in the ingredients description.
Toast the country bread slices (in a toaster, on a grill or in the oven, as you prefer) until golden.
Spread the pâté on the toasted bread and add the cherry tomato slices and some alfalfa sprouts on top of each toast.