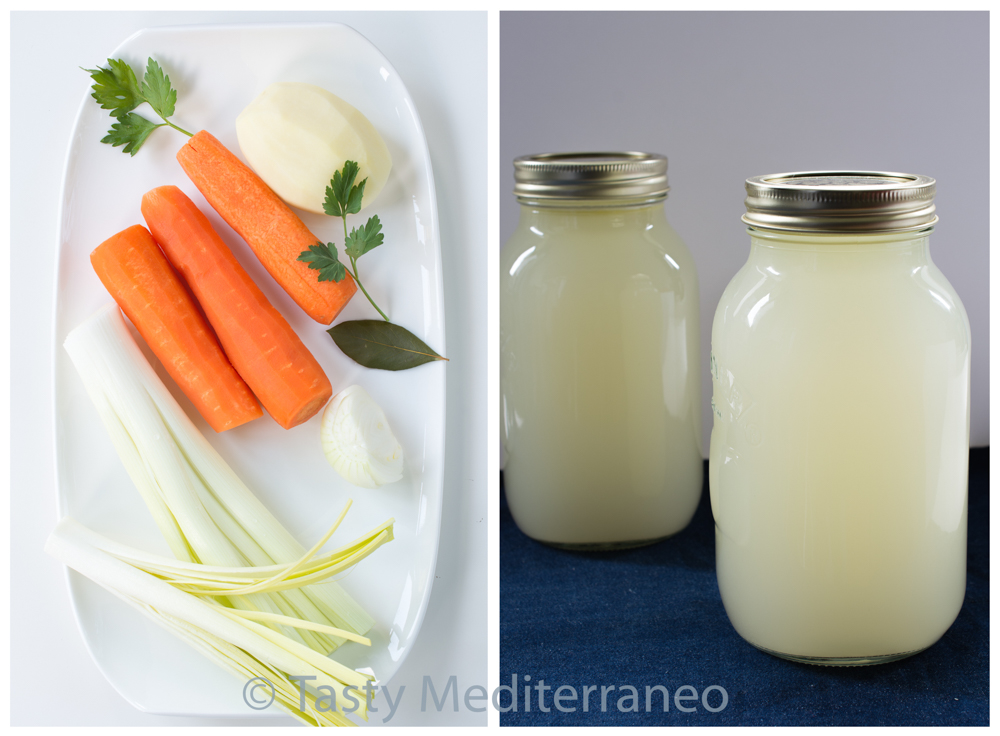 I love soups! The ones that are served hot and the ones that are served chilled, the ones that are clear and delicate and the ones that are thick and creamy… There is plenty of choice and they are so light and healthy!
To make my soups even tastier I will not use water as the basic liquid, but I will rather intensify and enrich their flavour by adding vegetable stock.
This vegetable stock will be the basis of all my soups for a variety of reasons: while it is full of flavor it is not so strong that it will overpower other ingredients; it is a light colour stock; and its ingredients are easy to find at any season.
And not only will I add it to my soups but also to some of my rice recipes to give them an even more delicious taste.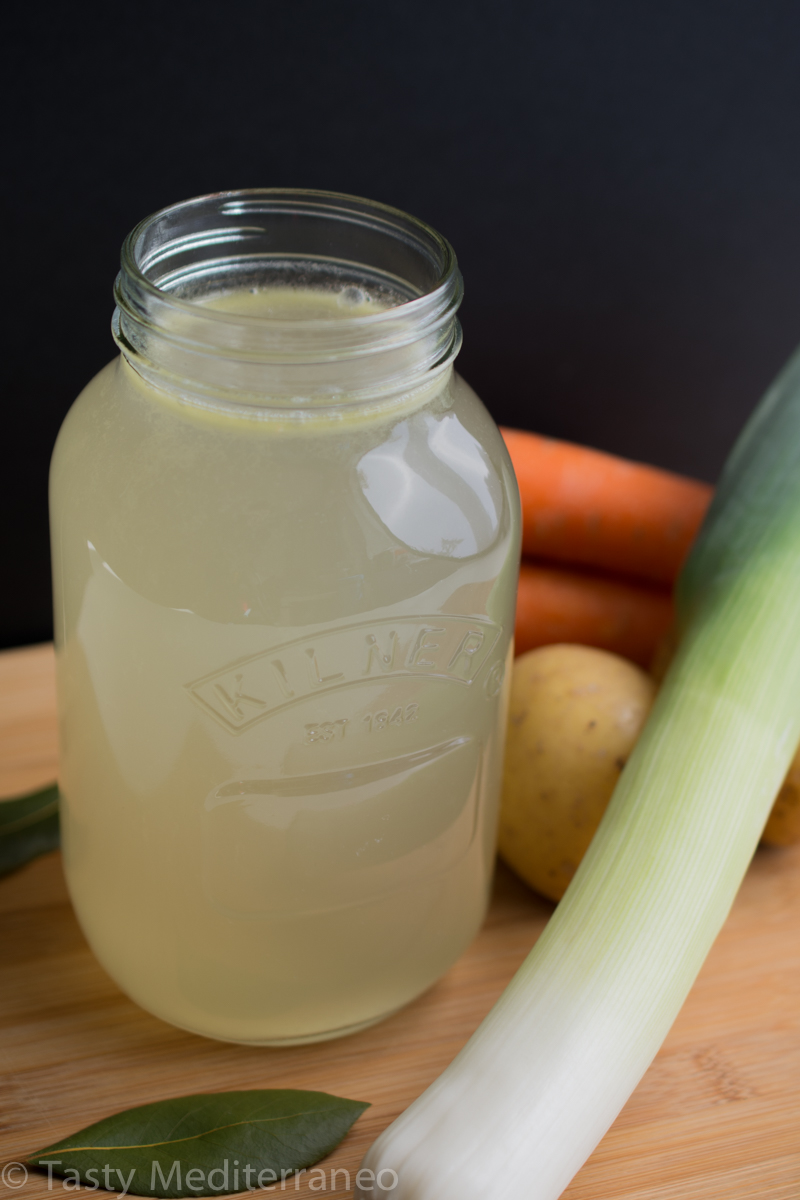 Vegetable Stock
Author:
Margarita @ Tasty Mediterraneo
Serves:
For 1 l / 2 pints
Ingredients
2 tablespoon extra virgin olive oil
½ onion peeled and chopped
2 leeks sliced
1 potato
3 carrots peeled and sliced
4 fresh parsley sprigs
1 bay leaf
1 ½ litre (3 pints) water
Instructions
Have all the vegetables well washed and prepared as indicated in the ingredients description.
Heat the olive oil in a large saucepan. Add the onion and leeks and cook over a low heat, stirring frequently, for about 2 minutes.
Add the potatos, the carrots, the parsley and the bay leaf and stir well all together for about 5 minutes until just beginning to colour.
Pour in the water, increase the heat to medium, and bring to a boil. Reduce the heat and simmer for 40 minutes. Occasionally remove the scum from the surface with a spoon.
Remove the saucepan from the heat and strain the stock into a storage container using a fine sieve and pressing the vegetables to extract as much vegetable stock as possible.
You can keep it refrigerated in the fridge for a couple of days, or if you prefer you could prepare a large batch and store it in the freezer in measured quantities for up to 2 months.
Notes
My advice for this stock is not to season it with any salt during cooking, I prefer to leave that until the moment I make the soup or the rice.