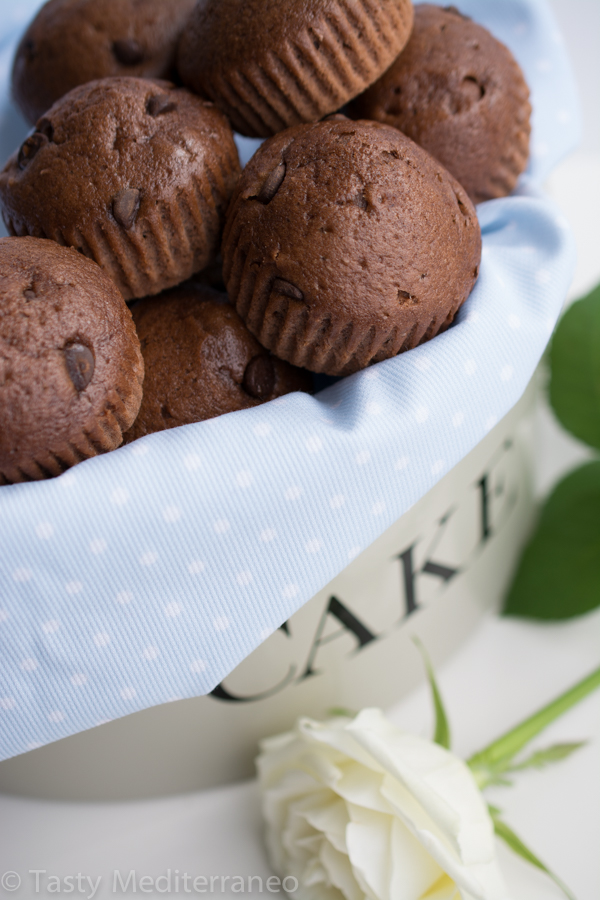 Ummm, the smell of chocolate muffins baking in the oven is simply irresistible! I cannot say I have a sweet tooth, but chocolate…I cannot resist to good dark chocolate.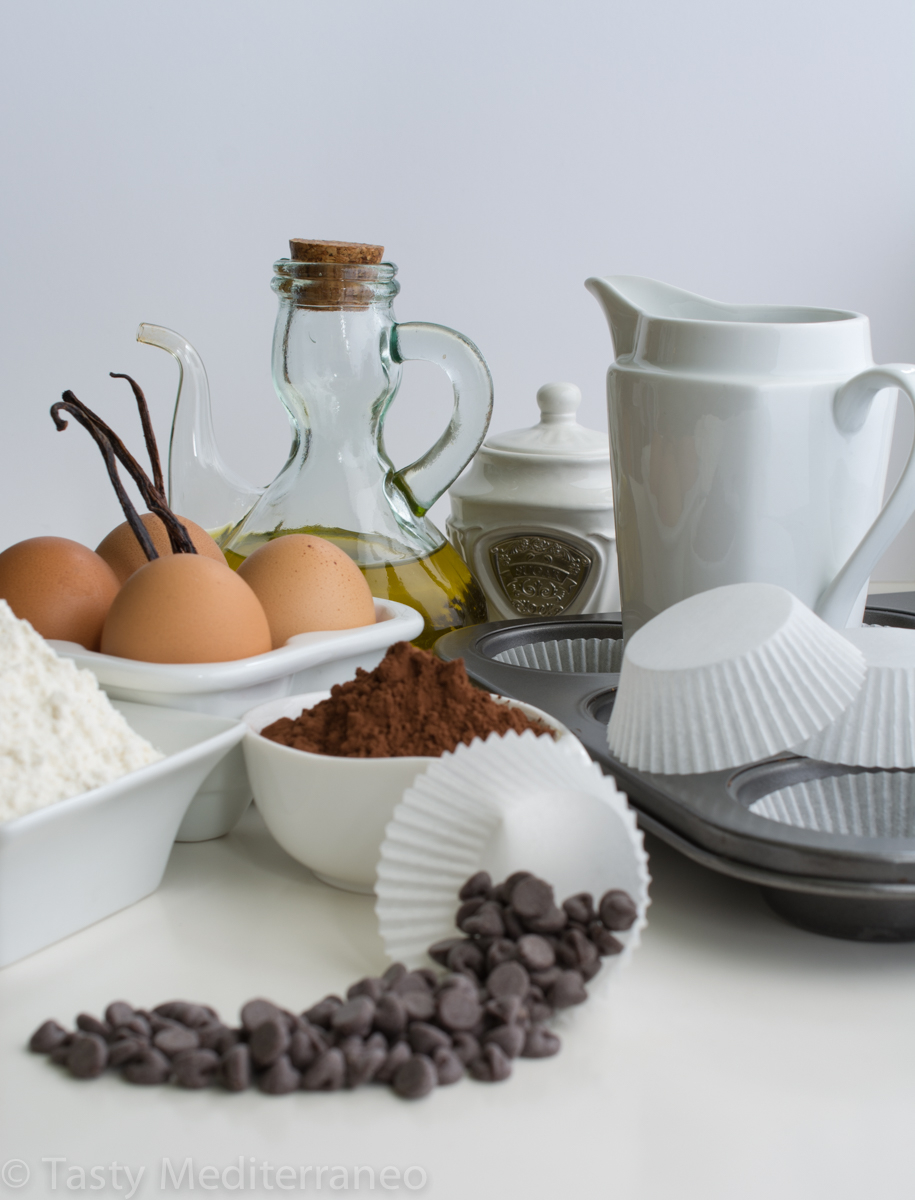 I have always heard that baking is kind of a science and that you need to follow a recipe exactly in order to get it right. I guess this is totally true, but I love to create rather than to follow an existing recipe… this is why I prefer cooking rather than baking!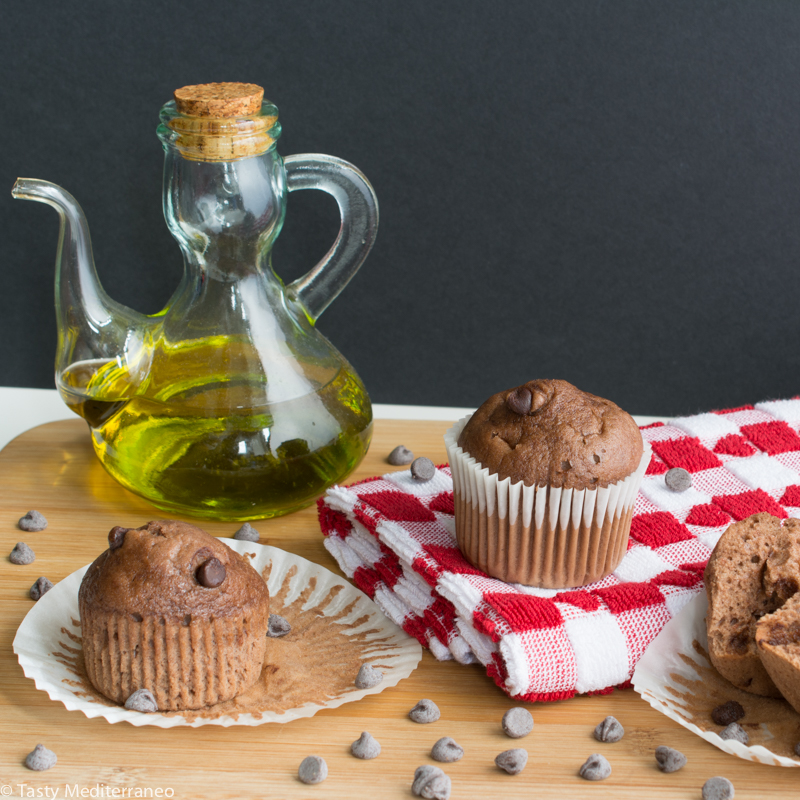 I have to admit that, willing to create something new, I went through a lot of trial and error to finally achieve this light and delicious chocolate and almond milk muffins recipe. But the effort was so worth it! The result is so light and tasty that this recipe has become a classic breakfast treat at home.
If you do not want to go by trial and error with your muffins I invite you to follow this easy yet delicious recipe.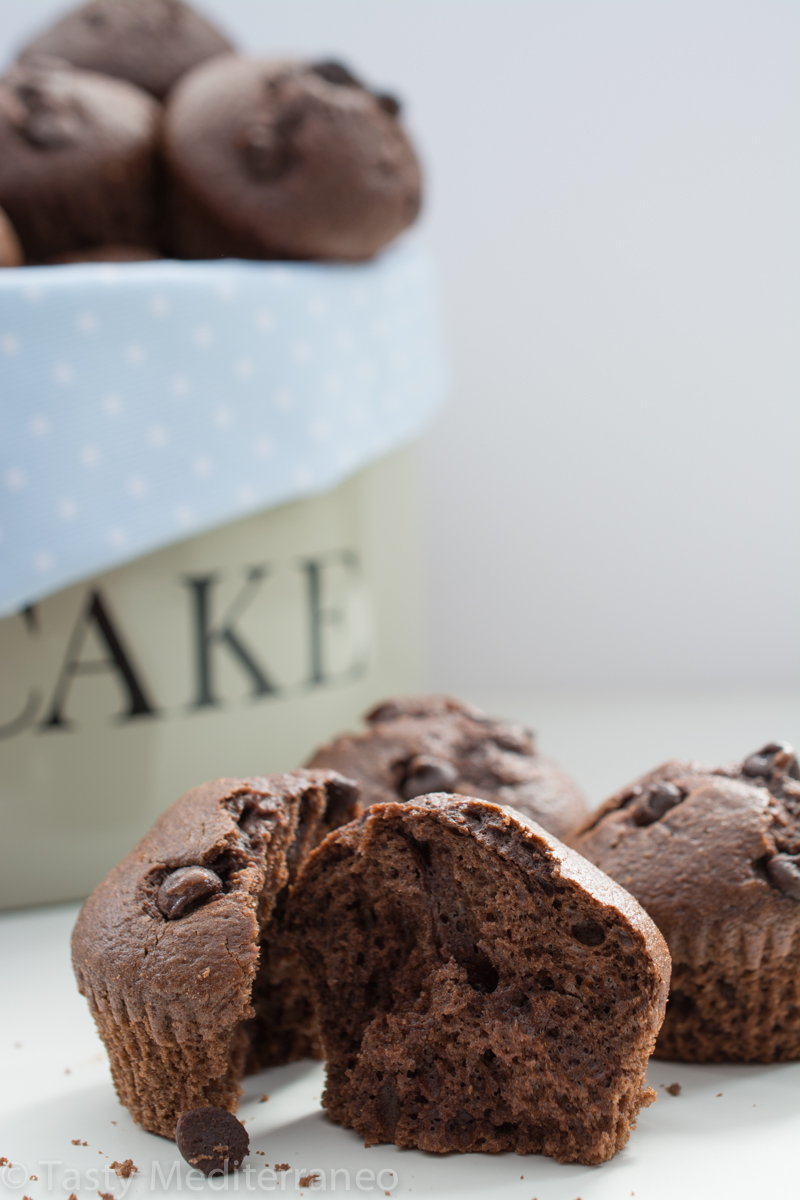 Chocolate and Olive Oil Muffins
Author:
Margarita @ Tasty Mediterraneo
Ingredients
4 eggs
100g (½ cup) unrefined cane sugar
100ml (3.4 fl oz) extra virgin olive oil
50ml (1.7 fl oz) almond milk
1 teaspoon vanilla extract
100g (3/4 cup) plain flour
70g (1/2 cup) whole wheat flour
30g (1/4 cup) cocoa
⅓ teaspoon salt
2 teaspoon baking powder
50g (1/4 cup) dark chocolate chips
Instructions
Preheat the oven to 175 degrees C (350 degrees F).
Line a muffin tray with muffin paper cases, or if you prefer not to use muffin paper cases then lightly grease the muffin tray with olive oil and set aside.
In a large bowl beat the eggs with a hand mixer. Add the sugar and continue mixing until dissolved. Then mix in the olive oil and the almond milk.
Next add in the plain and the whole-wheat flours, the cocoa, the vanilla extract, the baking powder and the salt. And mix it well until just combined.
Keep the batter in the fridge for about 10 minutes.
Remove from the fridge and give a final mix before filling the muffin cases with the muffin batter ¾ full. Add over their top the chocolate chips.
Bake in the middle of the oven for 15-16 min at 175 degrees C (350 degrees F).
Remove from the oven and leave to cool.