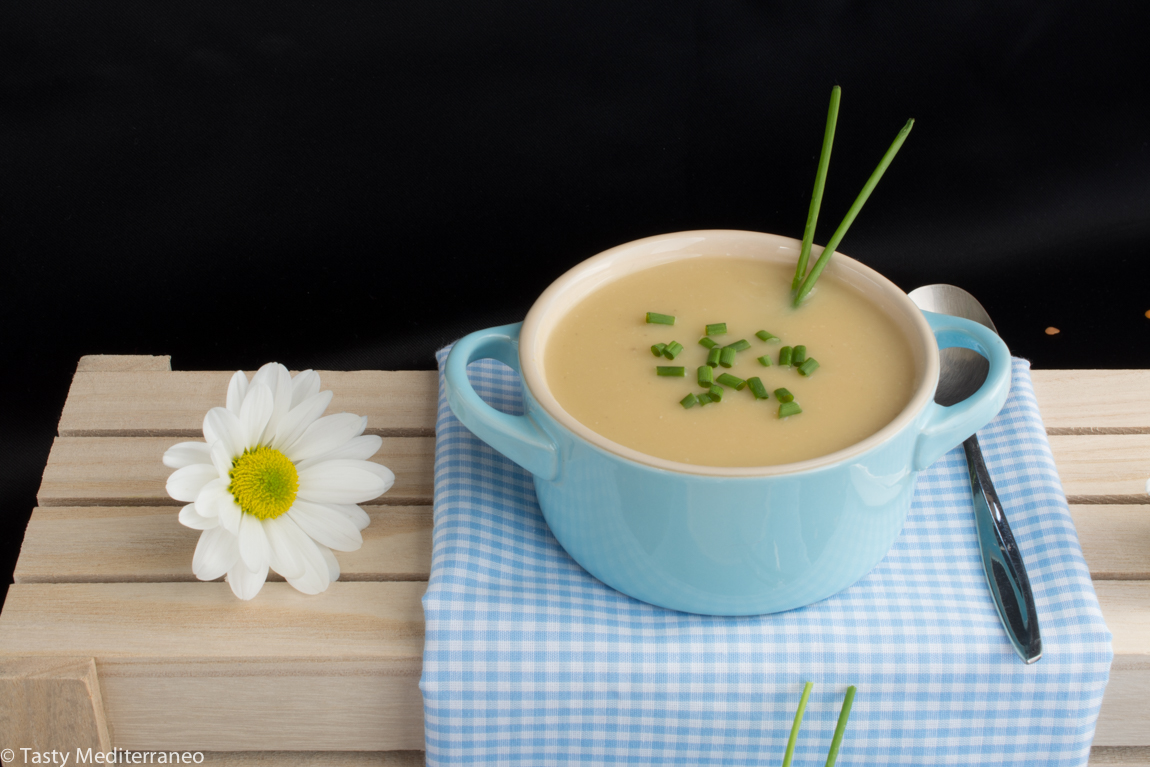 It was only a few years ago that I ate red lentils for the first time in my life. Amazing, isn't it?
Even if this variety of lentils is very common in many Mediterranean countries, some time ago you could not find them so easily in many markets in Spain. It was only when I moved to France that I started seeing them more often in the market and I wondered how I could cook them.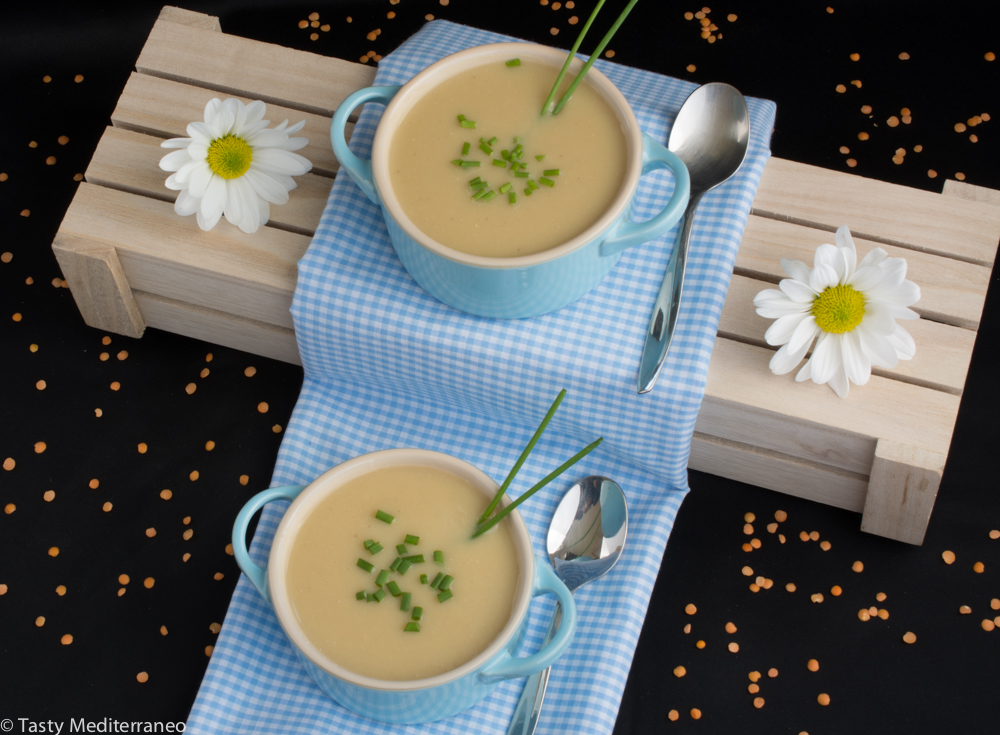 My mother in law gave me the great idea to use them to prepare a soup or cream. And since, this comforting red lentils soup has become a perfect meal at home on a cool evening. Plus, this soup is a great source of fiber, iron and vitamins and it involves only 5 minutes of work and 30 minutes total, so it is great for a busy weeknight!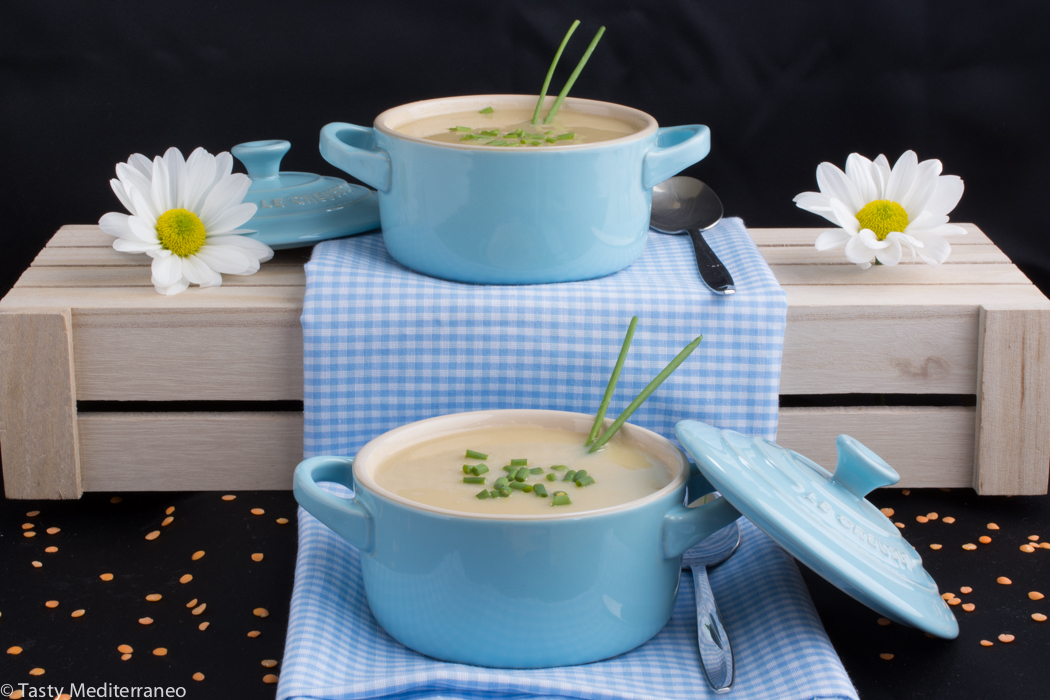 Seriously, and this goes for those of my friends who enjoy food at my place but tell me they have no time to cook, with quick and easy recipes as this one there is no excuse to prepare a healthy meal at home for you and your loved ones. There is no need to be an experienced cook or to have plenty of time in order to prepare a proper meal.
If you try this healthy and delicious vegetarian Mediterranean diet recipe, please let me know, leave a comment and rate it. I would love to know what you come up with.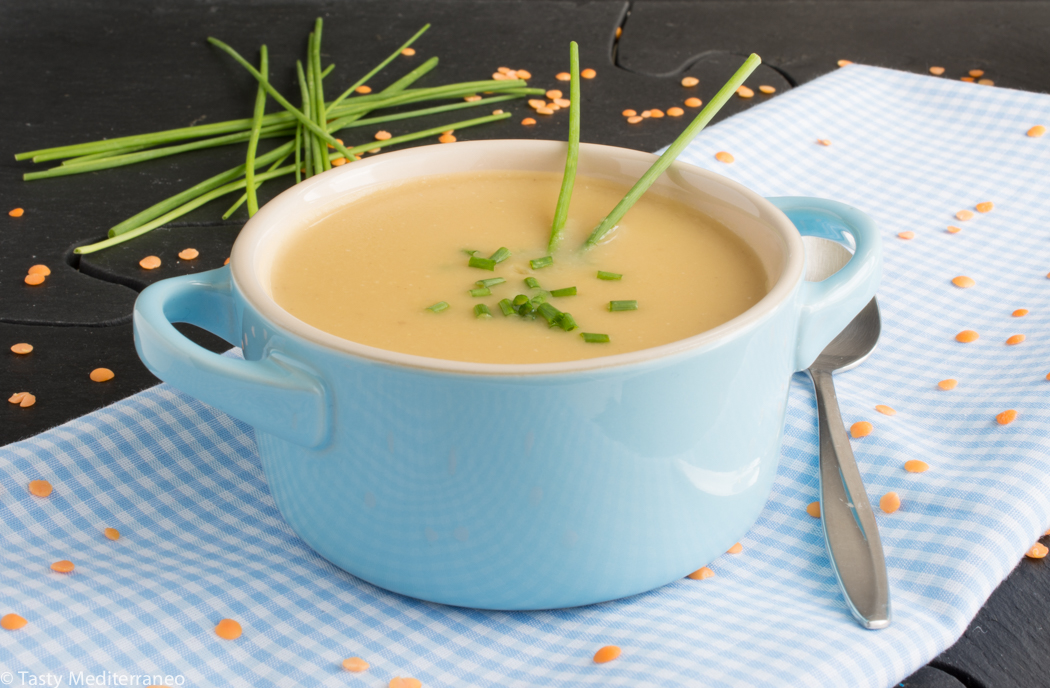 Red lentils soup
Author:
Margarita @ Tasty Mediterraneo
Cuisine:
Mediterranean Diet
Ingredients
2 Tablespoons extra virgin olive oil
1 Onion, peeled and sliced
1 Medium potato, peeled and sliced
300g (1½ cup) Organic red split lentils
1l (2 pints) vegetable stock (or water)
1 Teaspoon sea salt (or salt to taste)
Instructions
Have the lentils and the vegetables well washed (in cold water) and prepared as indicated in the ingredients description.
Heat the olive oil in a large saucepan. Add the onion and a pinch of salt and cook over a low heat, stirring frequently, for about 2 minutes. Add the potatoes and stir-fry for 2 more minutes until only lightly golden.
Add then the strained red lentils and stir. Cover with the vegetable stock (or with cold water otherwise) and leave to cook, covered with a lid, at a medium-low heat for approximately 20 minutes stirring from time to time. Add a teaspoon sea salt (or salt to taste) and stir.
Remove from the heat and with the help of a hand mixer (ideally a powerful one of at least 450 watt) mix it all well until perfectly combined.
Serve hot and optionally garnish each serving with fresh chives.