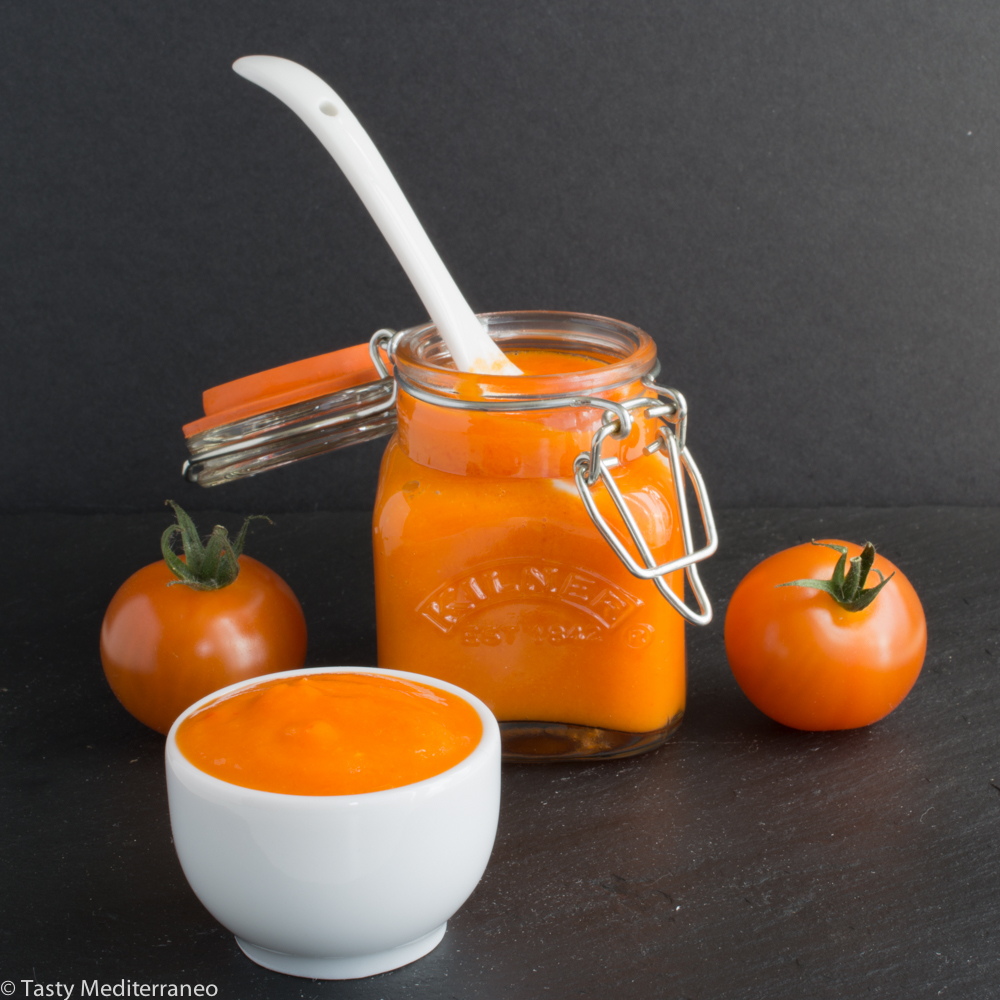 One of the things that makes a pasta dish special is the tomato sauce.
Before I met my husband, when he still was a PhD student, he would very often feed himself with pasta and supermarket jarred tomato sauce… I know, not the healthiest thing!
Unfortunately many college students have poor eating habits. For plenty of them this is the first time they become responsible for their own diet!
Eating right is not very often their top priority; they will complain of their lack of time, of sleep, of money… and they will not make the good nutritional choices.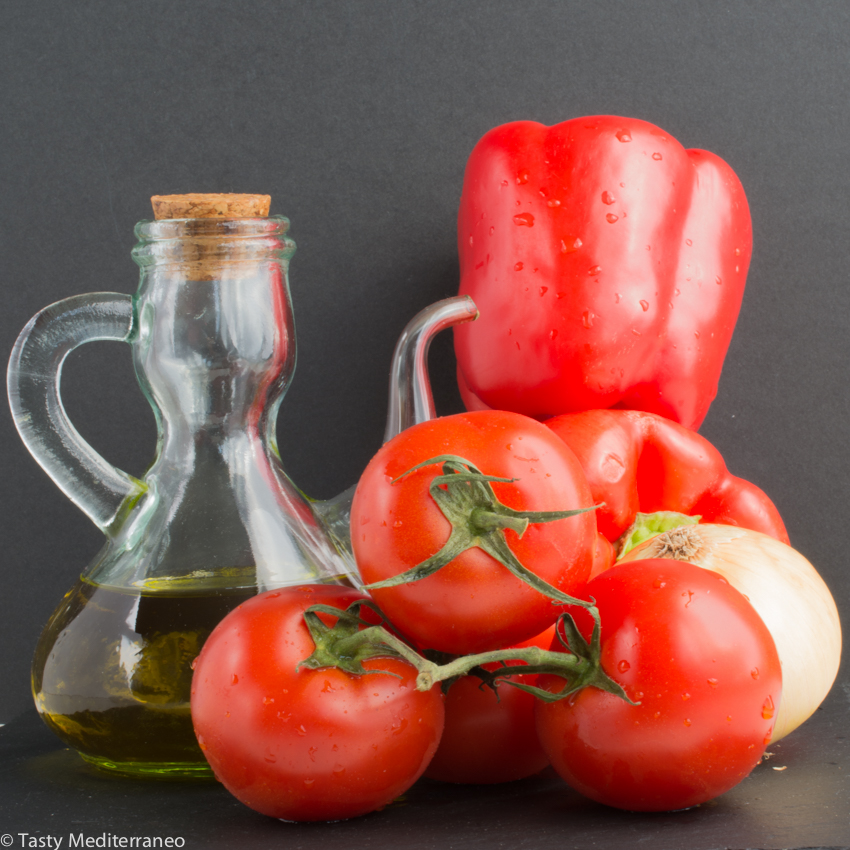 I strongly believe that when there is a will there is a way and that no matter how busy you are you should find the time to take care of yourself and to eat healthy.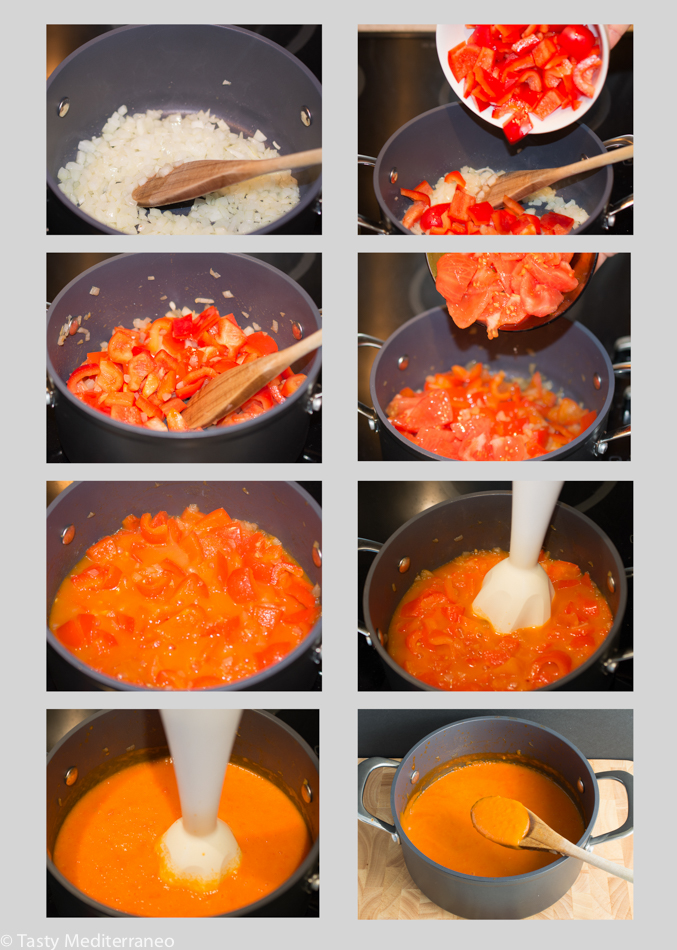 Today's recipe is dedicated to the college students; this tomato and red peppers sauce tastes much better than any canned or jarred tomato sauce you can buy in the supermarket. It is ready in only 20 minutes and what is best: it is made from fresh vegetables which are rich in anti-oxidants and vitamin C that will help you keep away from colds this winter!
If you try this healthy and delicious vegetarian Mediterranean diet tomato and red peppers sauce recipe, please let me know, leave a comment and rate it. I would love to know what you come up with. Enjoy!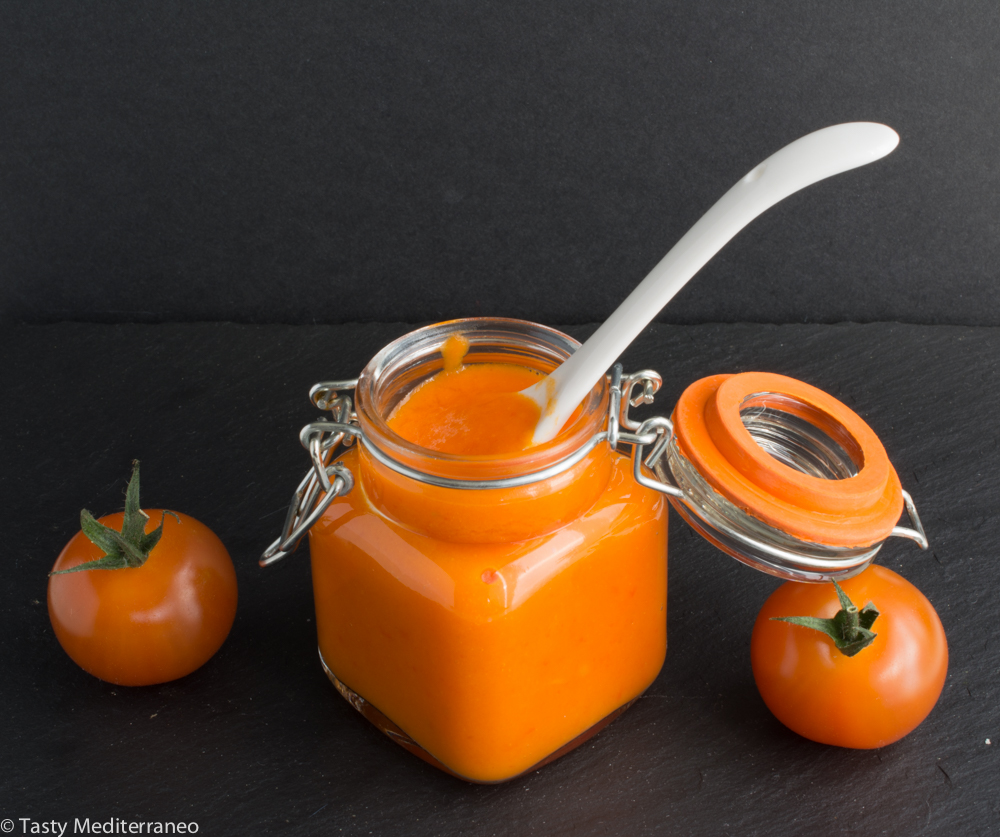 Tomato & red pepper sauce
Author:
Margarita @ Tasty Mediterraneo
Cuisine:
Mediterranean Diet
Serves:
for preparing 2 jars of sauce
Ingredients
2 Tablespoons extra virgin olive oil
1 Onion, peeled and finely chopped
2 Red bell peppers, cored and diced
4 Ripe tomatoes, peeled and finely chopped
1 Teaspoon sea salt (or salt to taste)
Instructions
Have all the vegetables well washed and prepared as indicated in the ingredients description.
Heat the olive oil in a large saucepan over medium heat, add the onion and a pinch of salt and sauté for around 3 minutes until it begins to colour lightly. Add then the red peppers and stir-fry for 2 more minutes. Add the tomatoes and stir.
Turn the heat to low heat and simmer for 10 minutes stirring occasionally and add the salt.
Remove the saucepan from the heat and with the help of a hand mixer (ideally a powerful one of at least 450 watt) mix it all well until perfectly combined.
Notes
If you are not going to consume it immediately, pour the tomato sauce into a jar, seal and store in the fridge. You can keep it in the fridge for up to 4 days