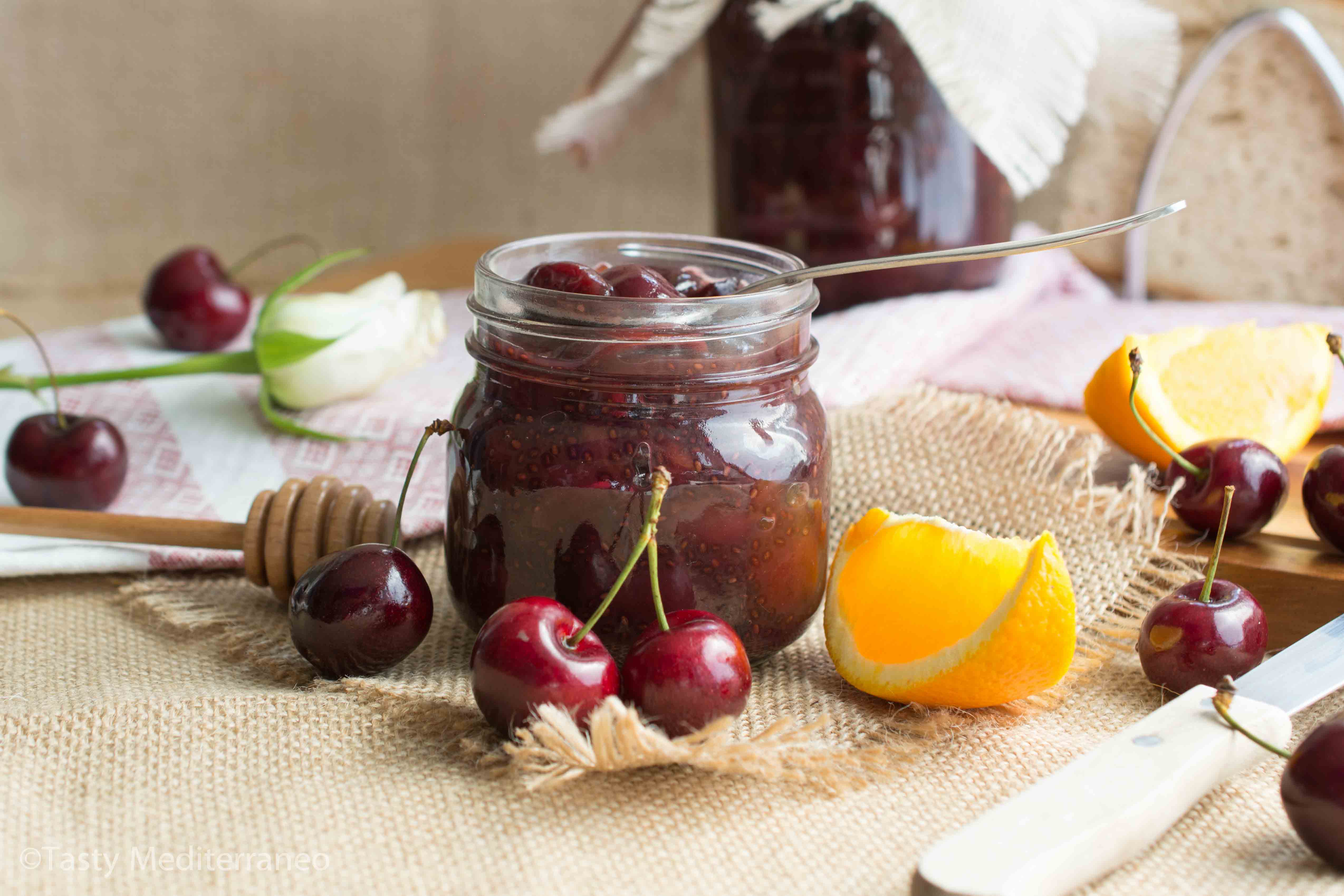 A couple of weeks ago I was very happy to find Irish cherries in the farmers market. We bought two kilos of cherries, eyes bigger than belly!
We love to eat the cherries fresh, but since it was not possible for us to eat them all I decided to make jam.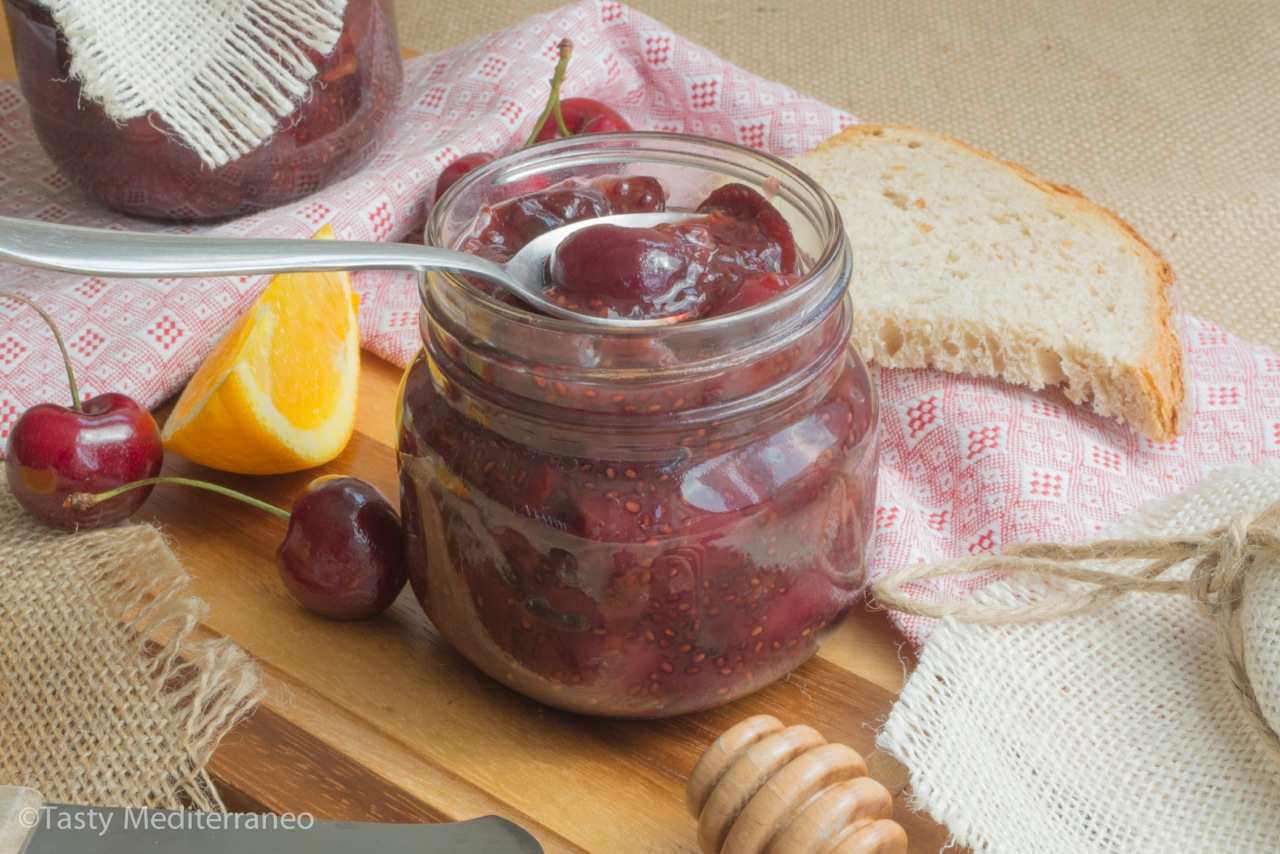 I have a cherry and orange jam family recipe that is delicious, but instead of using sugar to make the traditional jam I decided to go for a healthier option and I used natural honey instead (you could use agave syrup for a vegan option). I also added some chia seeds that have a jelly-like effect perfect for jam and that are packed with Omega-3 fatty acids, fibre and protein.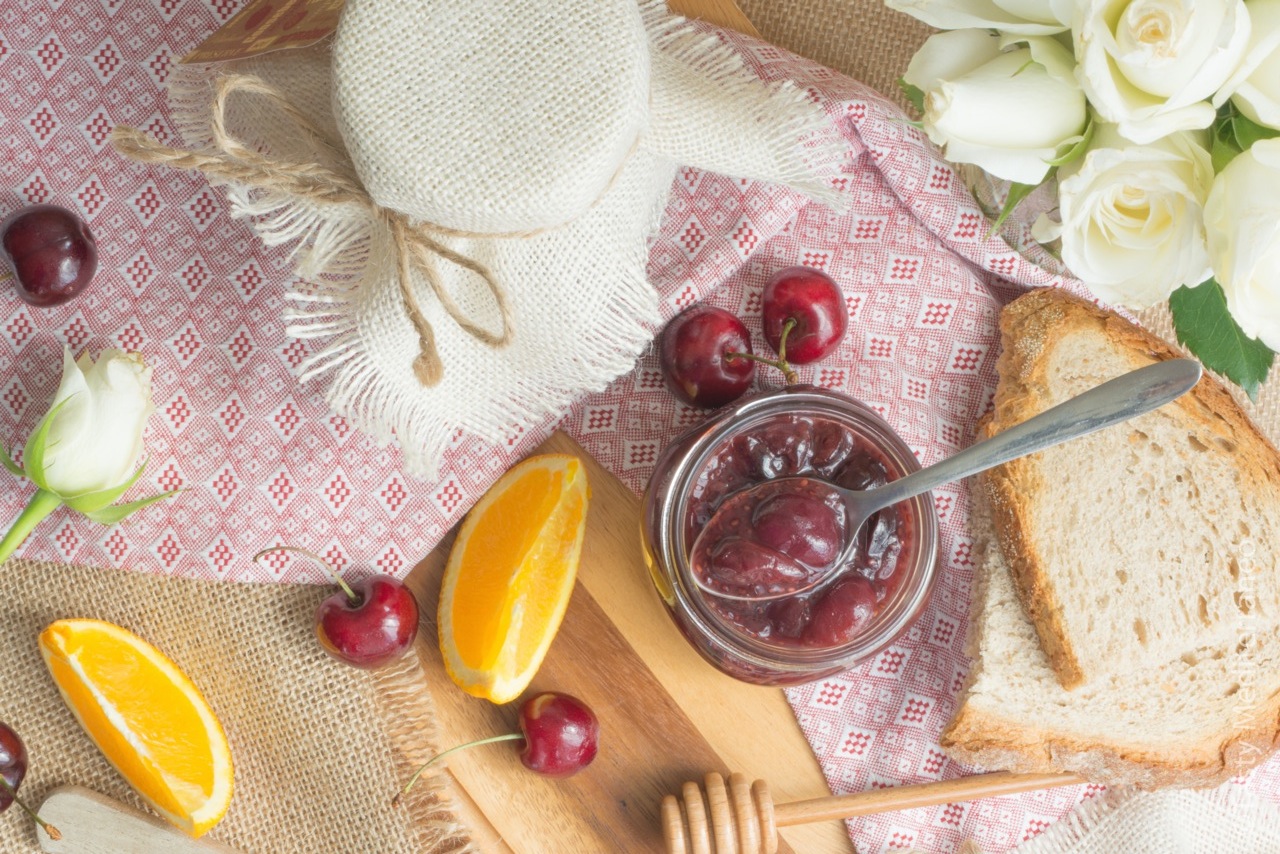 Cherries are a nutritionally dense food rich in potassium, fiber, vitamin C, carotenoids and melatonin, and they are high in antioxidants. Adding to that the antibacterial and anti-oxidant properties of honey, the vitamins and anti-inflammatory properties of orange juice and the already mentioned nutritional properties of chia seeds, this jam is what I call a super healthy jam rich in nutrients and very tasty!
Unfortunately I can't tell you for how long you can conserve this jam because we finished it in less than 2 weeks. For my traditional cherry and orange jam family recipe, that uses sugar instead of honey, I know it keeps well for a few months; but for this particular jam I can just say that it is perfect at least for 2 weeks!
If you try this simple, healthy and nutritious cherry and orange chia jam recipe, please let me know, leave a comment and rate it. I would love to know what you come up with. Enjoy!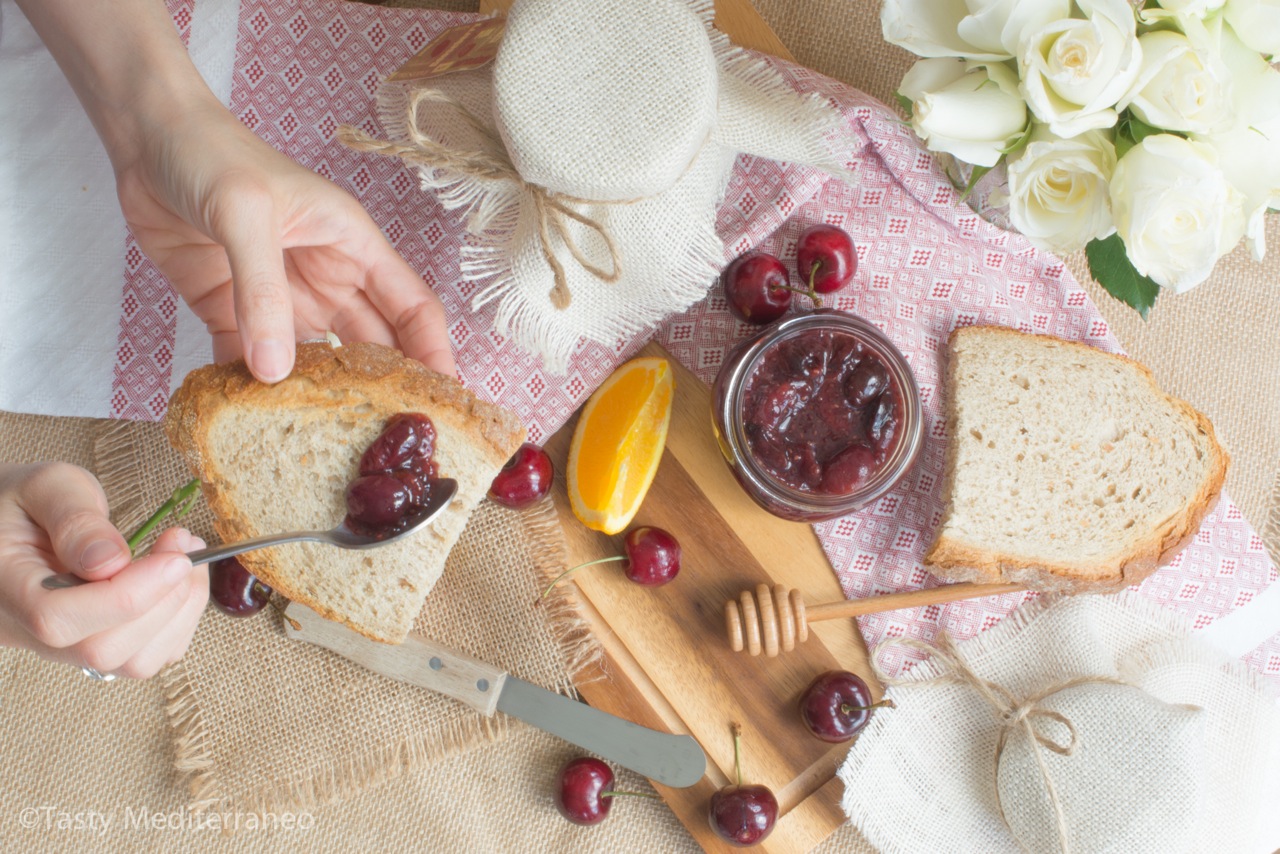 Irish cherries and orange chia jam
Author:
Margarita @ Tasty Mediterraneo
Cuisine:
Mediterranean diet
Ingredients
500g (2 ½ cups) Cherries
2 Large oranges freshly juiced
250ml (1 cup) Water
4 Tablespoons natural honey (use agave syrup for a vegan option)
4 Tablespoons organic chia seeds
Instructions
Wash well the cherries under cold water, rinse and de-stone them.
Combine the de-stoned cherries, the orange juice and the water in a large saucepan and cook over a medium heat, stirring occasionally until the fruit softens, approximately for 10 minutes. Once soft add the 4 tablespoons honey (or agave syrup for vegan option) and the chia seeds, reduce the heat and simmer for 15-20 minutes, stirring occasionally.
Remove the saucepan from the heat, pour the hot jam into sterilized jars and seal. Allow it to cool and store in the fridge for about 2 weeks.