Irish cherries and orange chia jam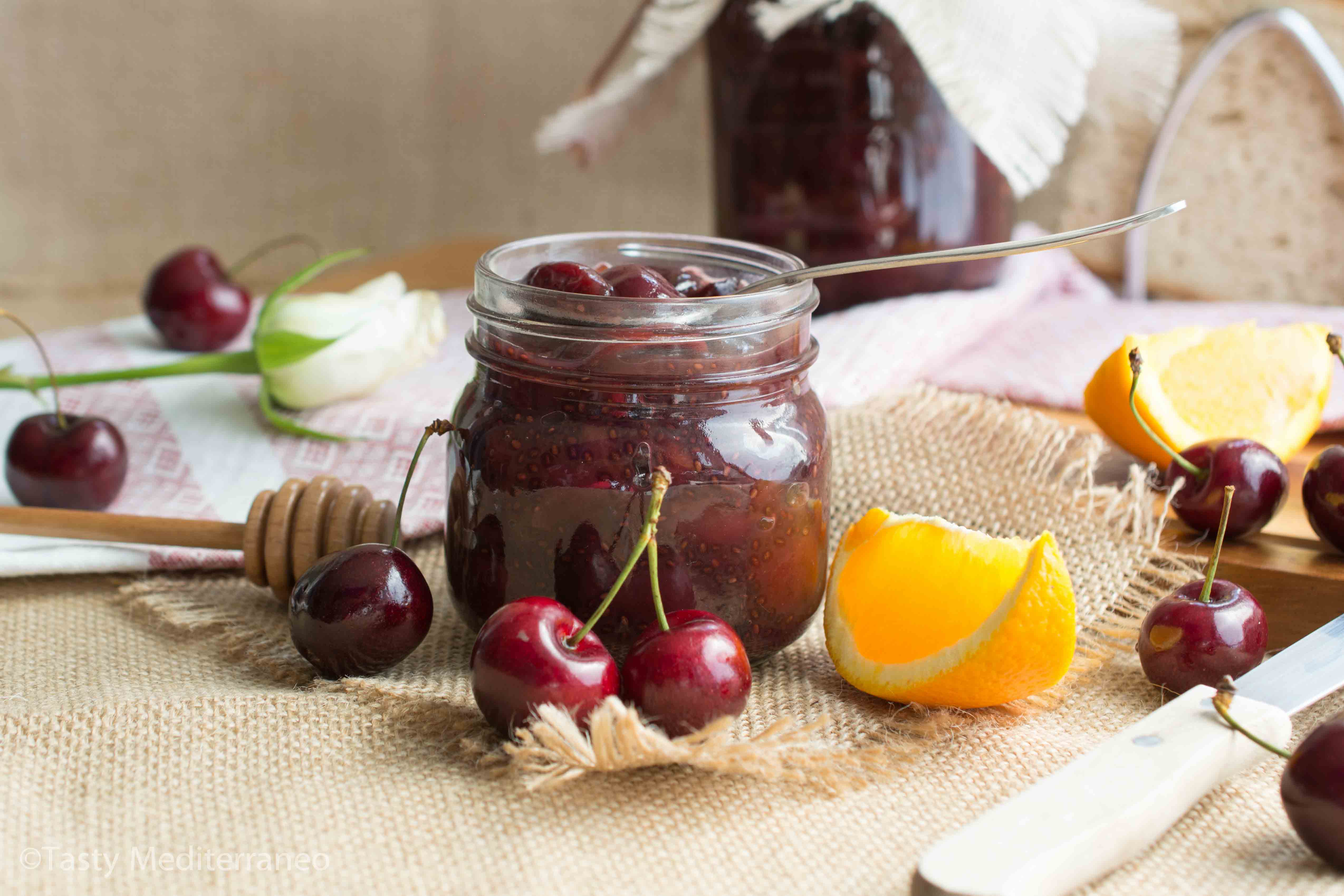 Author:
Margarita @ Tasty Mediterraneo
Cuisine:
Mediterranean diet
500g (2 ½ cups) Cherries
2 Large oranges freshly juiced
250ml (1 cup) Water
4 Tablespoons natural honey (use agave syrup for a vegan option)
4 Tablespoons organic chia seeds
Wash well the cherries under cold water, rinse and de-stone them.
Combine the de-stoned cherries, the orange juice and the water in a large saucepan and cook over a medium heat, stirring occasionally until the fruit softens, approximately for 10 minutes. Once soft add the 4 tablespoons honey (or agave syrup for vegan option) and the chia seeds, reduce the heat and simmer for 15-20 minutes, stirring occasionally.
Remove the saucepan from the heat, pour the hot jam into sterilized jars and seal. Allow it to cool and store in the fridge for about 2 weeks.
Recipe by
Tasty Mediterraneo
at https://www.tastymediterraneo.com/irish-cherries-orange-chia-jam/