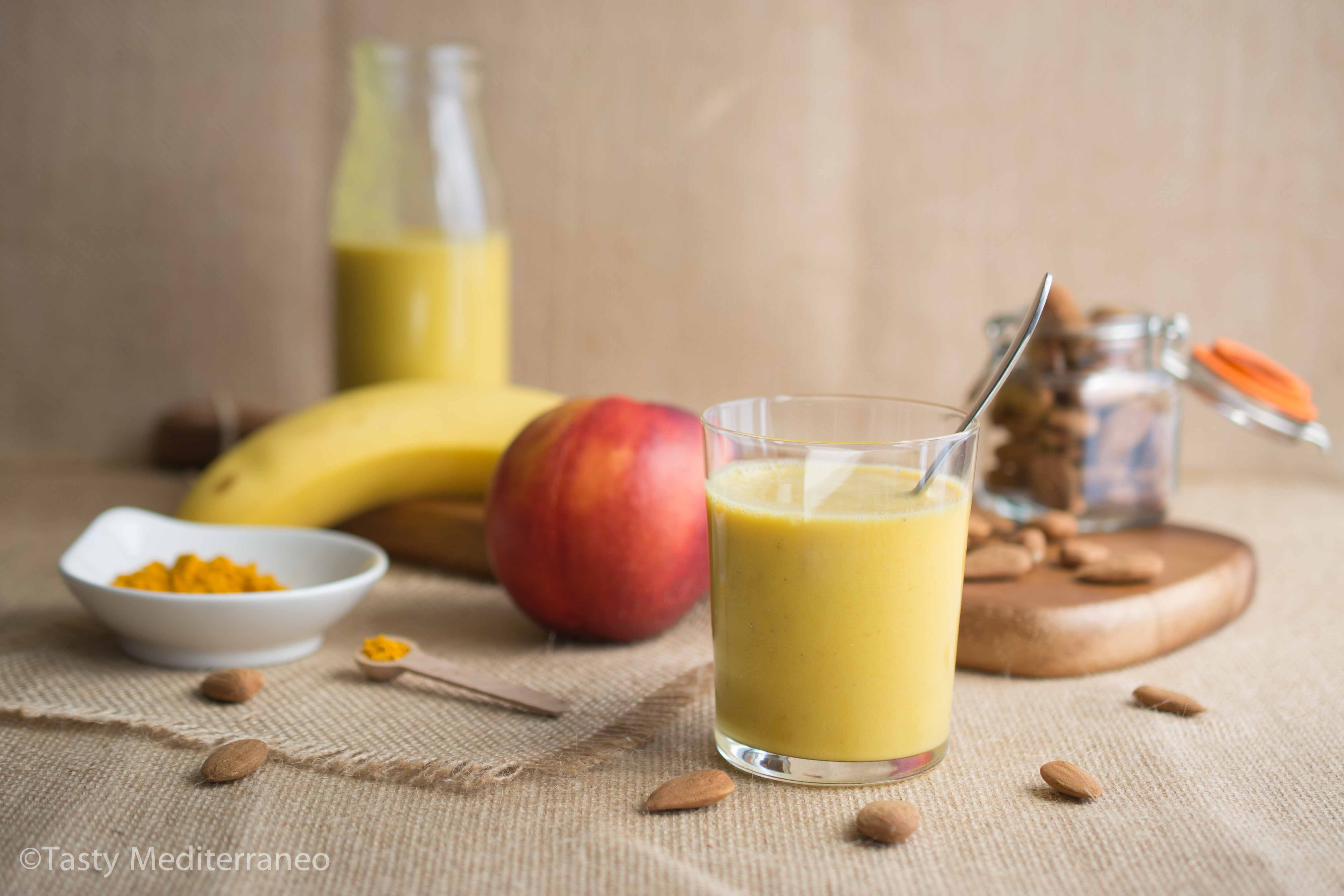 As you already know, I like to prepare a delicious smoothie as part of my breakfast to start my day with a boost of energy. You may think you need a lot of time to prepare a good and healthy smoothie before going to work, but actually you need less than 5 minutes!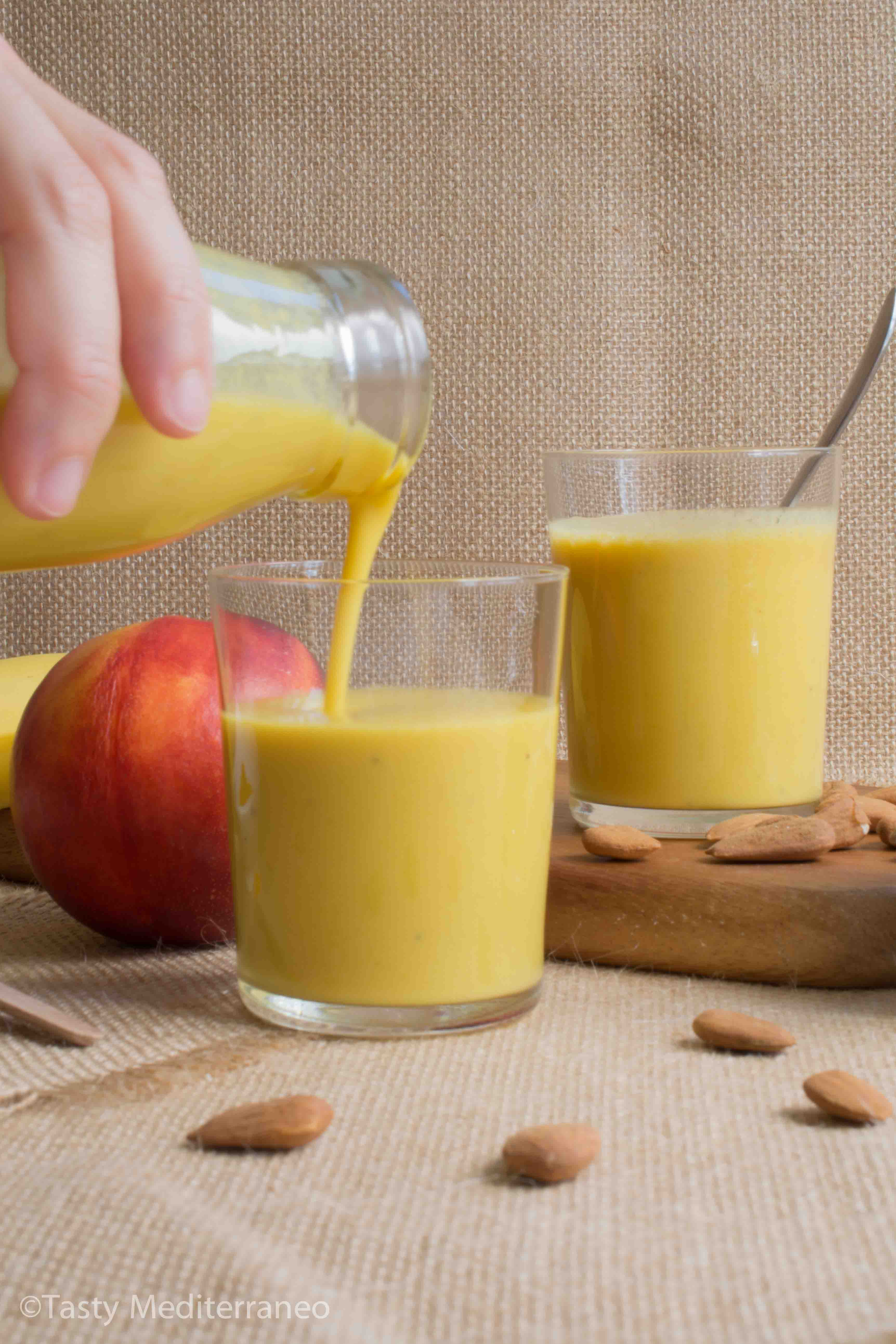 I love the wide variety of delicious fruits that are available during summer. I take advantage of this variety to be creative when preparing my morning smoothie. Like this I make sure I eat a wide and colourful range of fruits every day.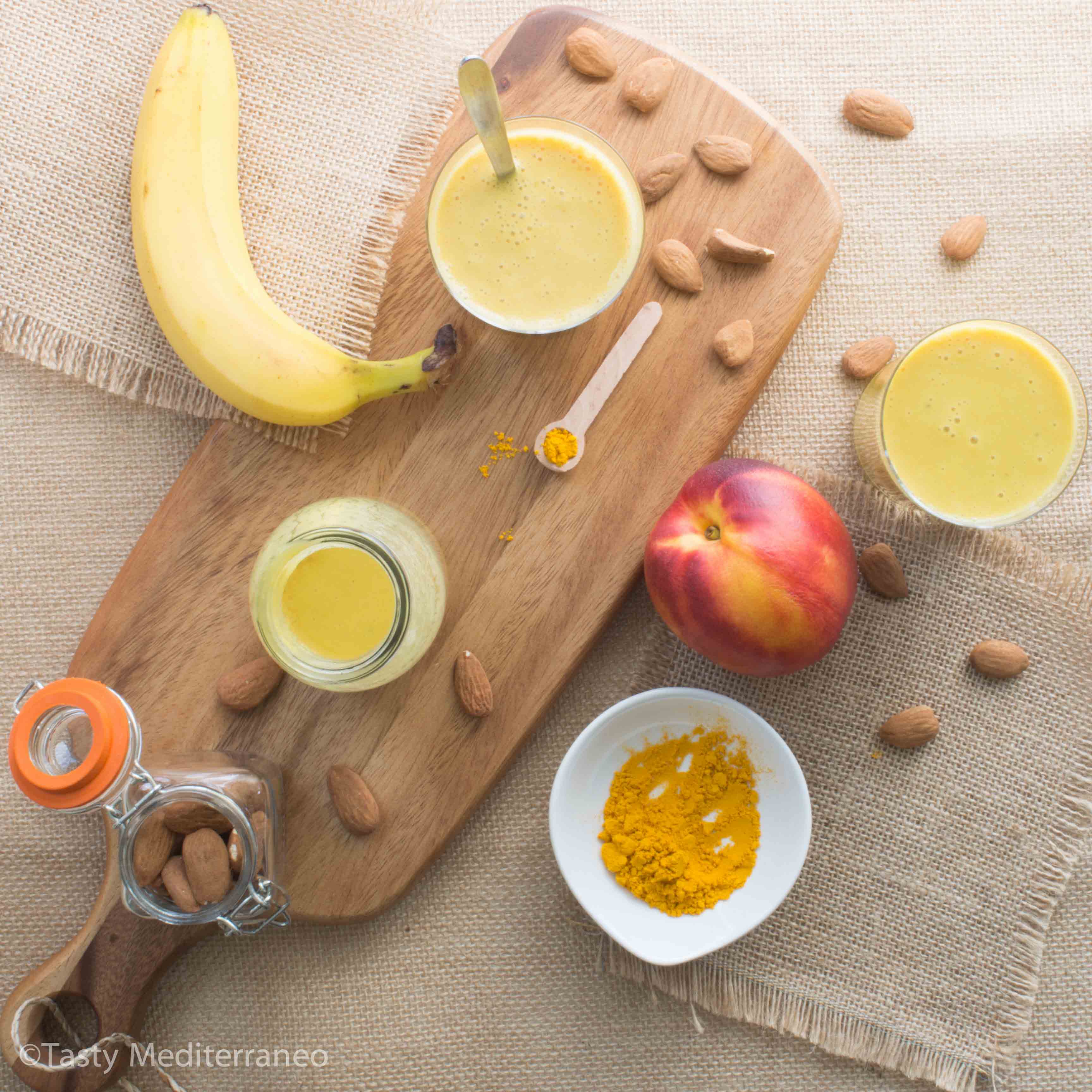 Lately I am in love with this turmeric, nectarine and banana smoothie. It is dairy free and vegan since I use almond milk to prepare it. It is a super refreshing smoothie that you can enjoy not only for breakfast but also at any time of the day after your workout when you need that extra boost of energy. Turmeric is a spice that has a wide range of antioxidant and anti-inflammatory properties, and by adding it to this nutritious smoothie you are helping your body to destroy the free radicals that cause damage to the body cells.
If you try this simple, healthy and nutritious turmeric, nectarine and banana smoothie recipe, please let me know, leave a comment and rate it. I would love to know what you come up with. Enjoy!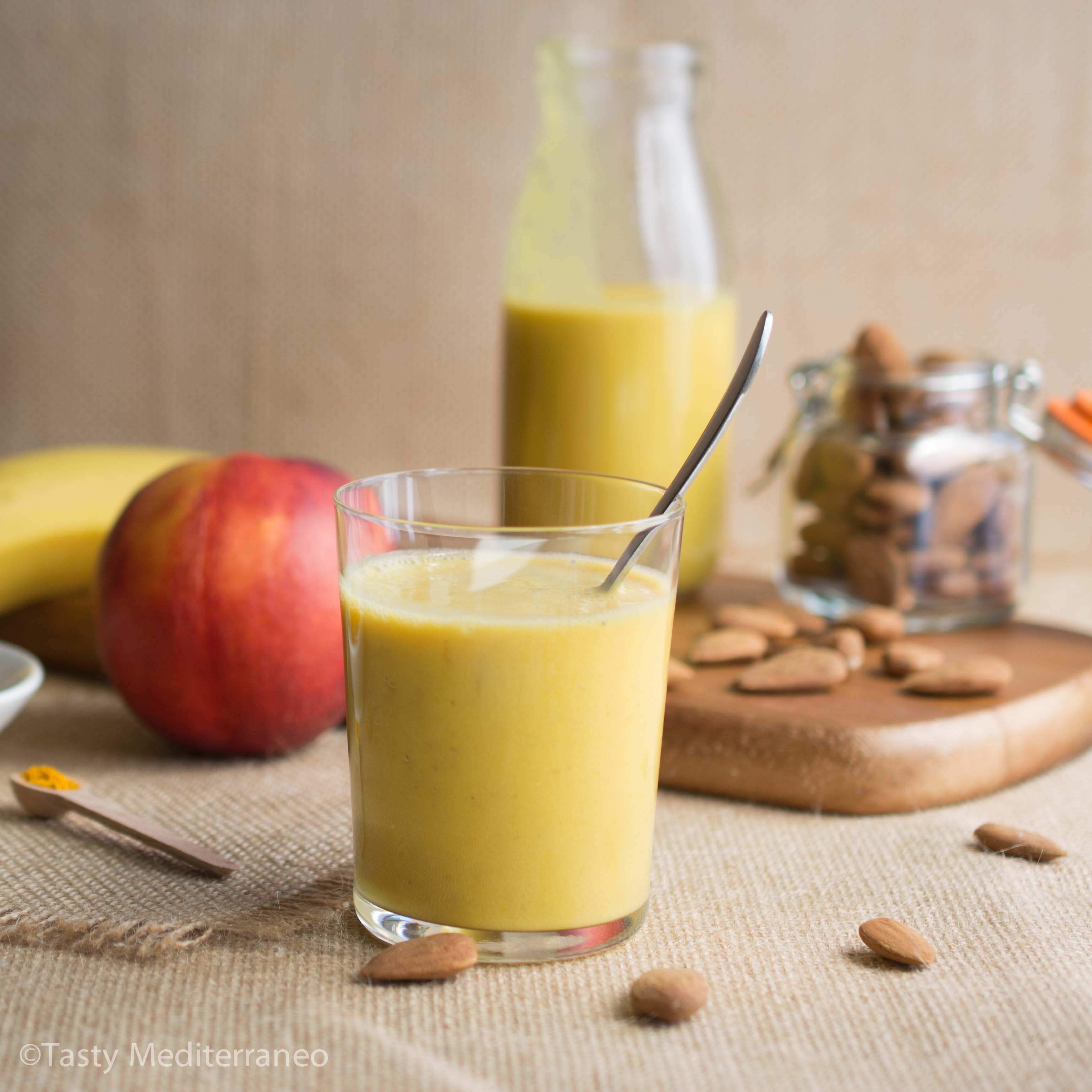 Turmeric, nectarine & banana smoothie
Author:
Margarita @ Tasty Mediterraneo
Cuisine:
Mediterranean diet
Ingredients
250ml (1 cup) Almond milk
1 Nectarine, peeled and cut into small pieces
1 Banana, peeled and cut into small pieces
1 Teaspoon organic turmeric powder
A tiny pinch of freshly grounded black pepper
Instructions
Wash well the nectarine under cold water. Peel both the nectarine and the banana and cut them into small pieces.
Blend all the ingredients together until smooth.