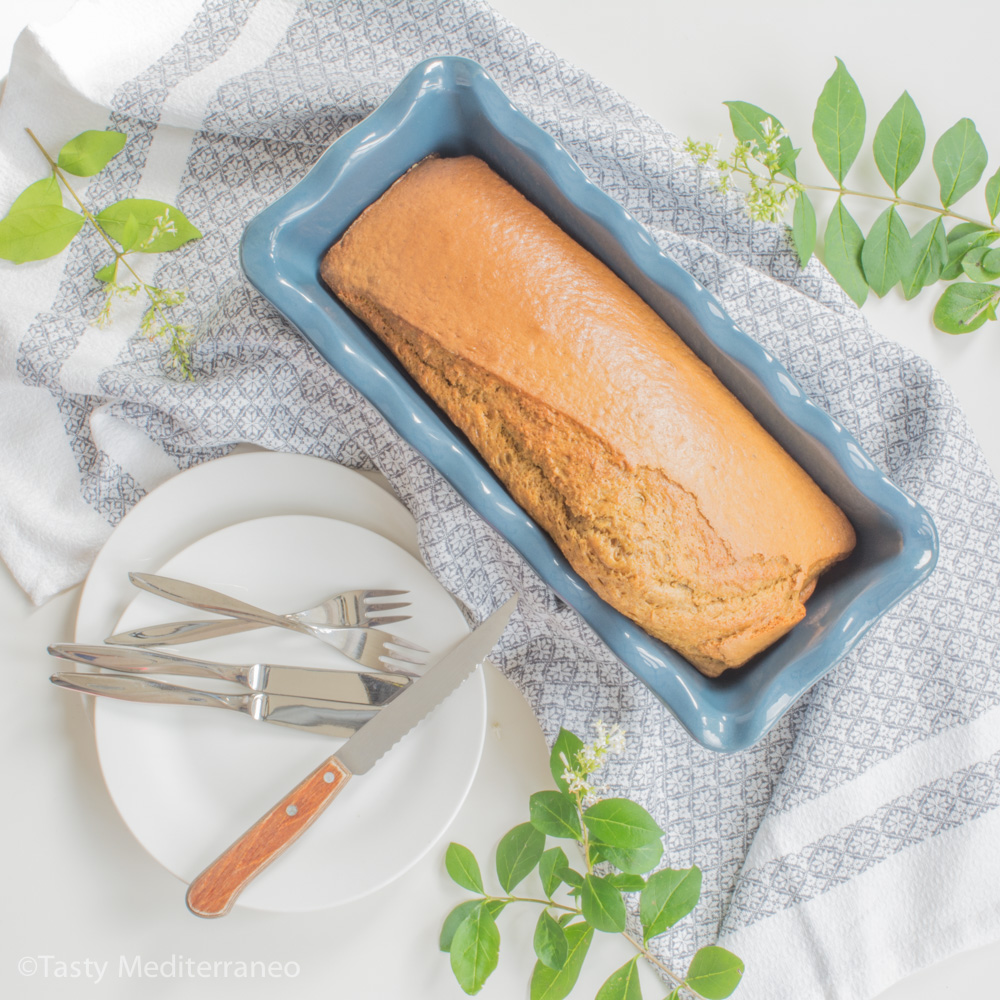 For breakfast I like to have a fresh fruit smoothie, followed by oats porridge with nuts or a chia pudding or healthy pancakes. But my husband's daily breakfast consists of a coffee with a piece of brioche, croissant or muffin that I bake. He likes breakfast the French way!
I like to bake with wholemeal flour since it is higher in nutrients, but my husband prefers the taste of plain flour cakes… So in order to find a balance between my preferences and my husband's when I bake muffins or brioches at home I often mix whole-wheat flour and plain flour. This way he is still happy with the taste and I am happy to know that it has a higher content in fiber than when using only plain flour. And when I treat myself to a piece of my baked goods I am glad to know it is healthy and rich in fiber!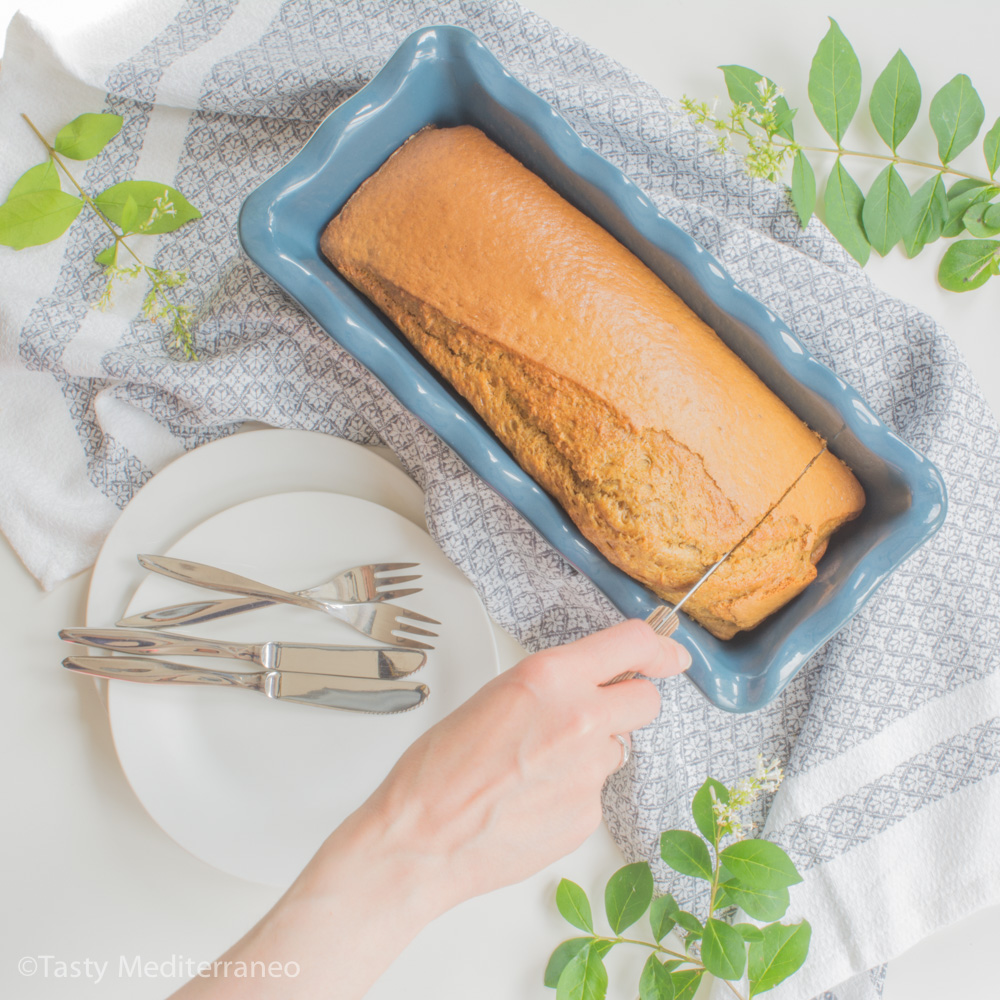 I have already shared with you a few of my muffins and brioches healthy recipes: "Chocolate and Olive Oil Muffins", "Orange and Olive oil muffins", "Lemon & olive oil madeleines", "EVOO, vanilla & chocolate chips loaf", "Chocolate & EVOO brioche"… And I recently published a traditional Lebanese cake recipe "Sfouf", that contains both turmeric & EVOO.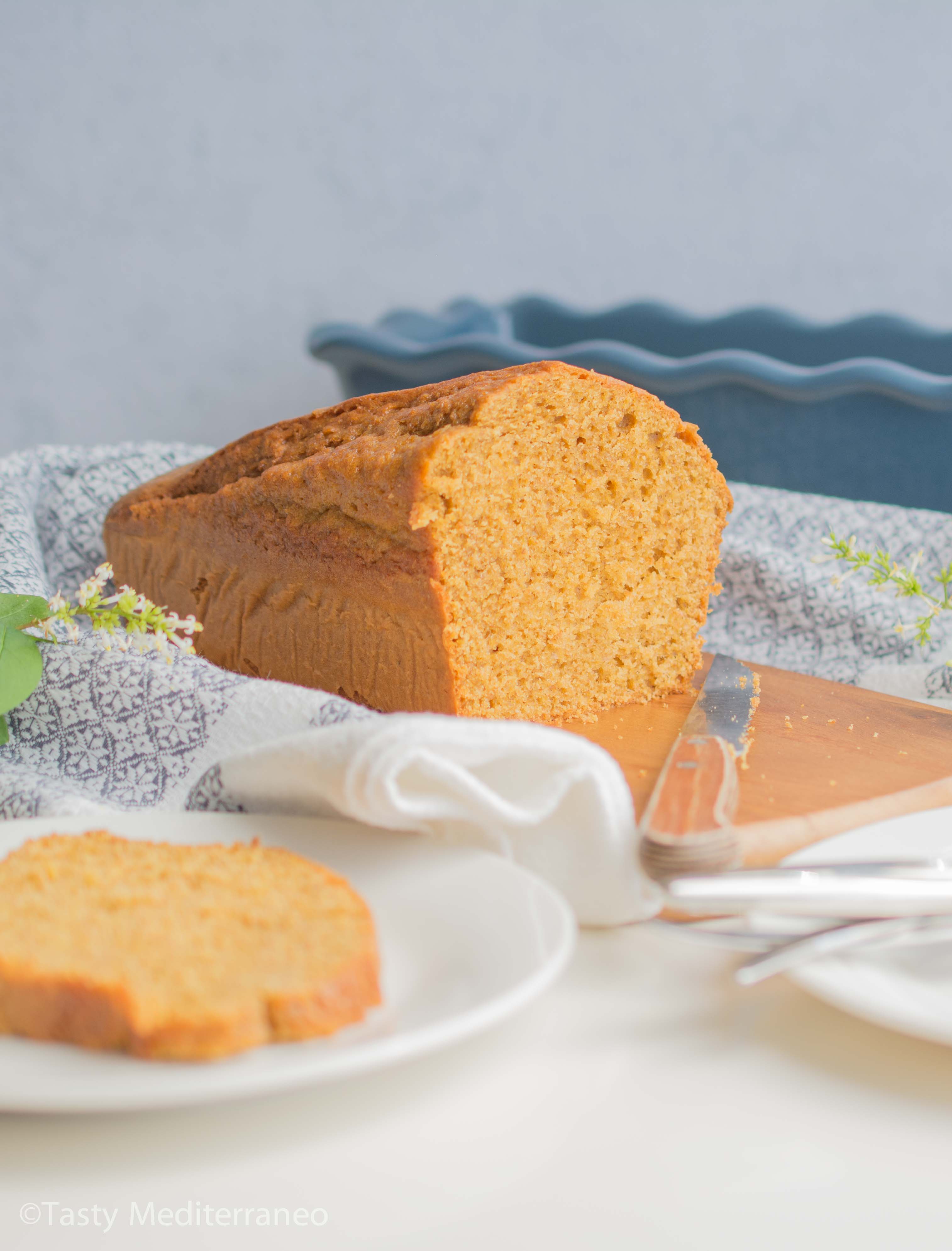 The recipe I share today, my turmeric and extra virgin olive oil brioche, is light and fluffy, it has a beautiful golden colour and it is a nutritious treat for the whole family! It is a good source of proteins, fibre and vitamins. It does not contain refined sugars and the turmeric adds antioxidant and anti-inflammatory properties, making this brioche a perfect treat for breakfast that we love at home!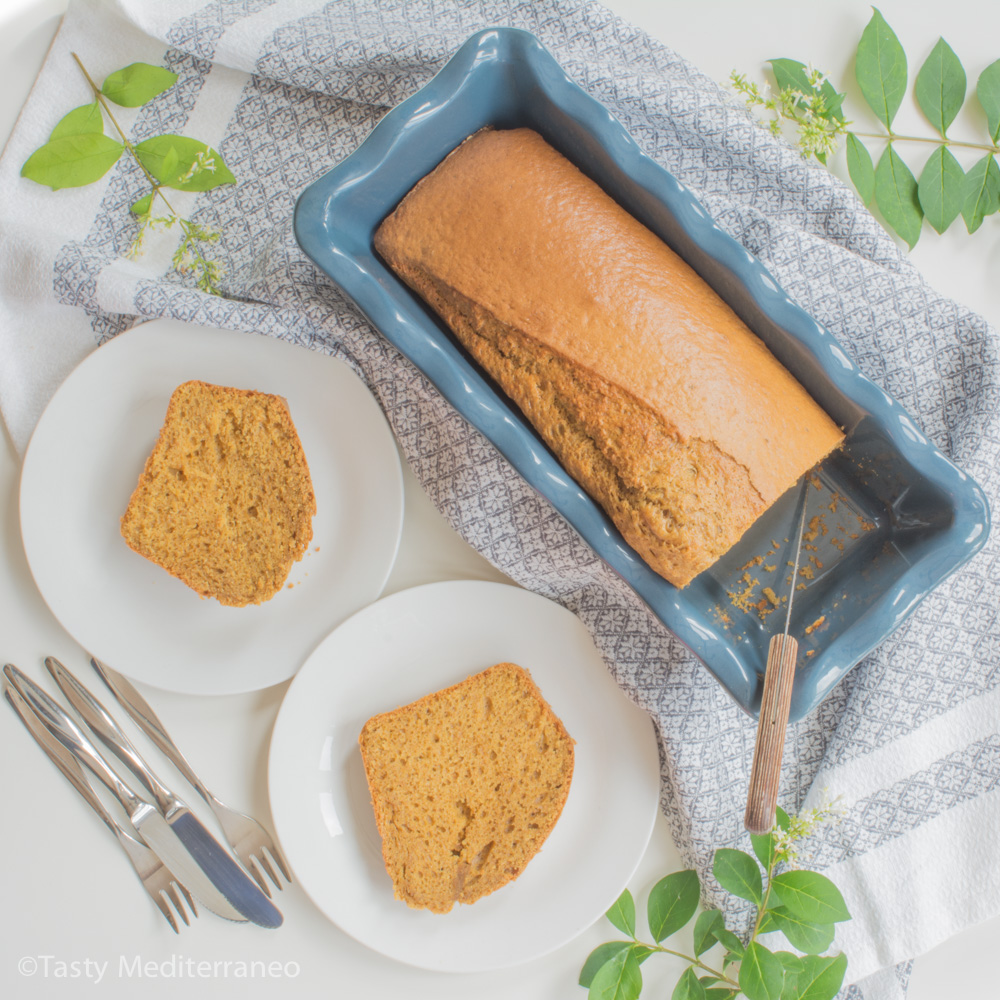 Add to your breakfast a homemade fresh fruit smoothie and a glass of freshly squeezed orange juice and you will get the right balance of all your nutritional needs that will help you keep full and energized all morning.
If you try this tasty and healthy vegetarian Mediterranean diet recipe of brioche, please let me know, leave a comment and rate it. I would love to know what you come up with. Enjoy!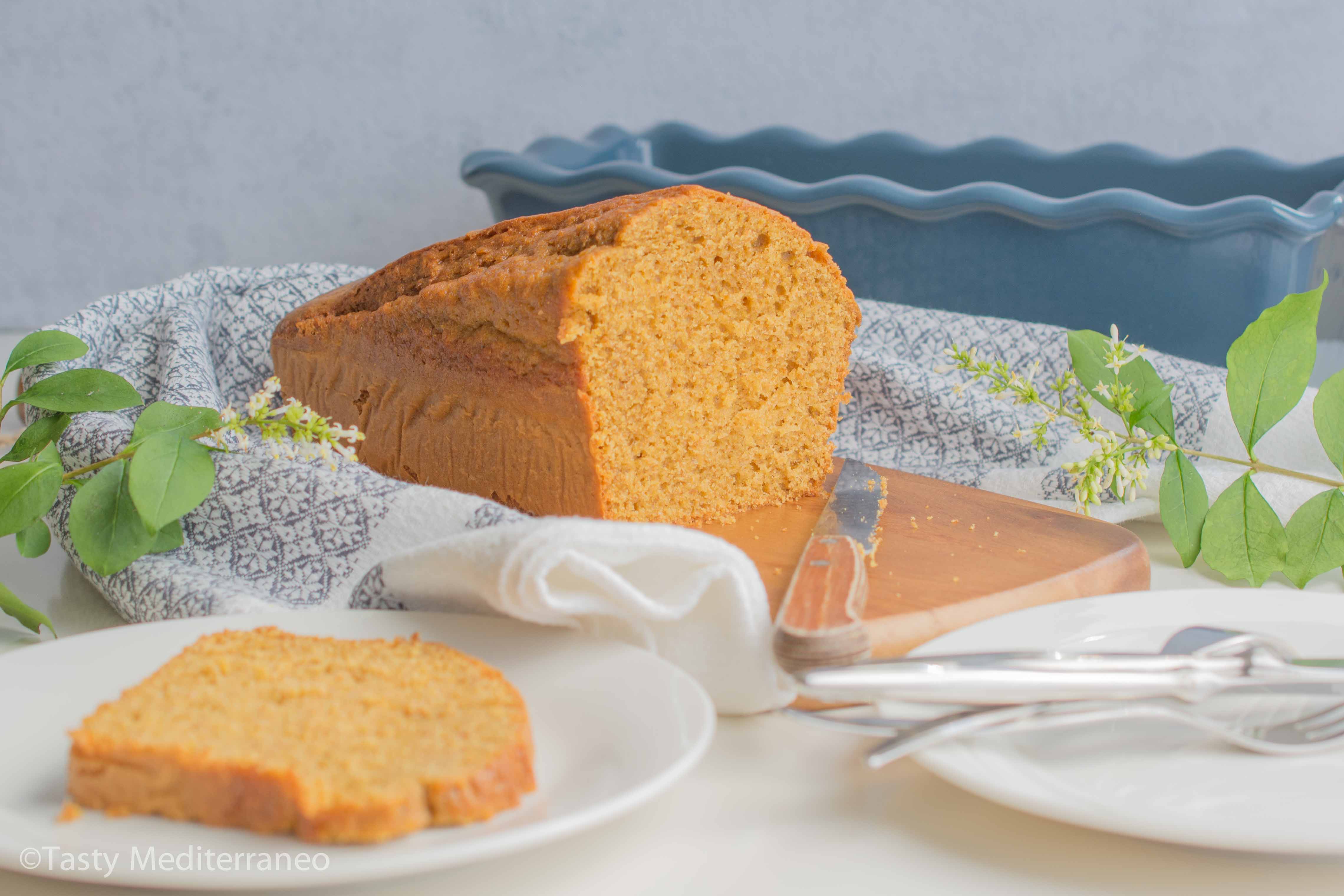 Turmeric & EVOO brioche
Author:
Margarita @ Tasty Mediterraneo
Cuisine:
Mediterranean diet
Ingredients
4 Organic eggs
100g (½ cup) Unrefined dark muscovado sugar
100ml (3.4 fl oz) Extra virgin olive oil
50ml (1.7 fl oz) Almond milk
1 ½ Tablespoons organic turmeric powder
2 Tablespoons orange blossom water
85g (2/3 cup) Organic plain flour
85g (2/3 cup) Organic whole-wheat flour
1 Tablespoon baking powder
A Pinch of salt
A tiny pinch of freshly grounded black pepper
Instructions
Preheat the oven to 175 degrees C (350 degrees F).
Line a loaf tin with non-stick baking paper and set aside.
In a large bowl beat the eggs with a hand mixer. Add the sugar and continue mixing until dissolved. Then mix in the olive oil, the almond milk and the orange blossom water.
Add in the flours, the baking powder and the turmeric and mix it all well until just combined. Add, the pinch of salt and the tiny pinch of freshly grounded black pepper and mix them with the batter with the help of a spoon.
Fill the loaf tin with the batter and bake in the middle of the oven for 35 minutes at 175 degrees C (350 degrees F).
Remove from the oven and leave to cool on a cooling rack.