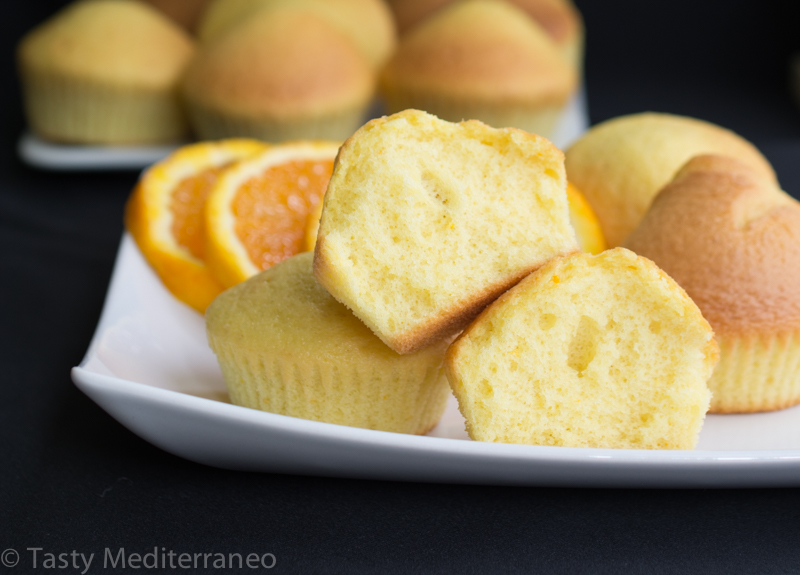 A few weeks ago my husband and I took a weekend escape to visit my family in Majorca Island. Every time I go there I feel that the quality of life in the rural areas of this Mediterranean island is unbeatable.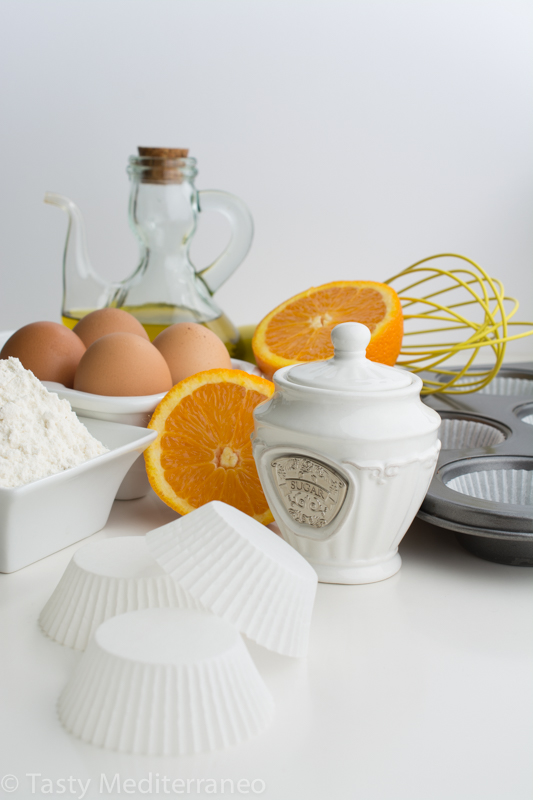 Being at a reasonable distance from the seashore, the land is very fertile and the sun and the humidity play their part making it an ideal location for growing all kind of vegetables and fruit trees, amongst others: citrus trees and olive trees.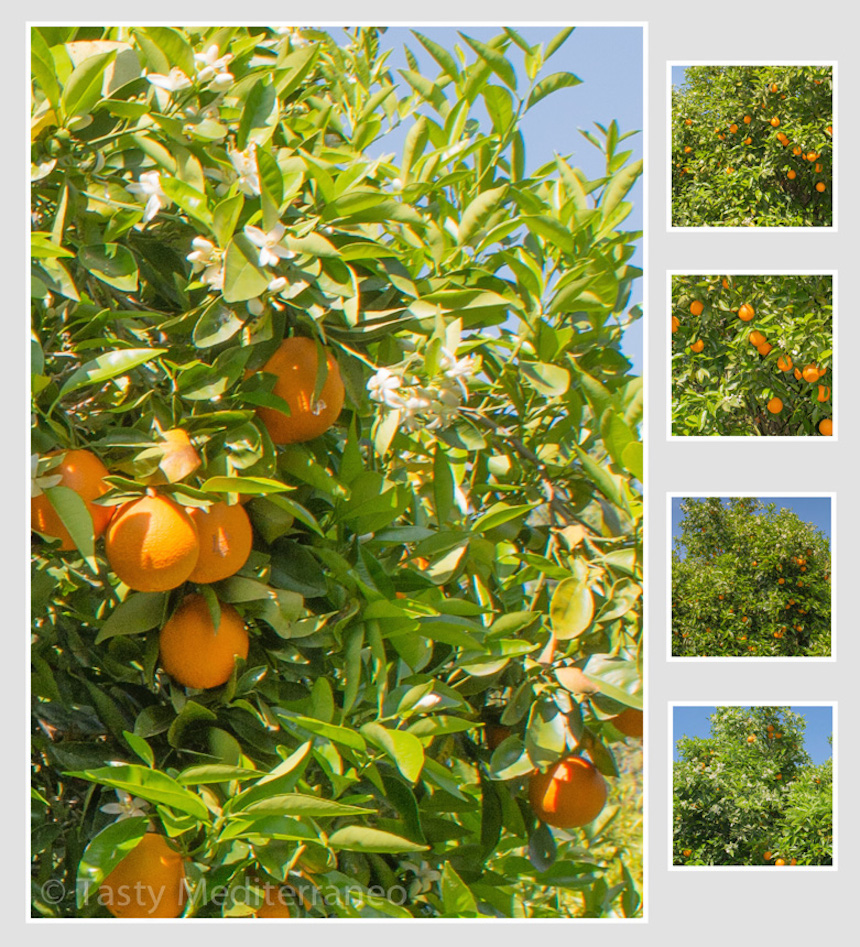 My uncle has a huge garden full of citrus trees and during our visit we took the time to walk around the trees, pick a few fresh oranges and enjoy them directly from the tree. Their taste is so amazing!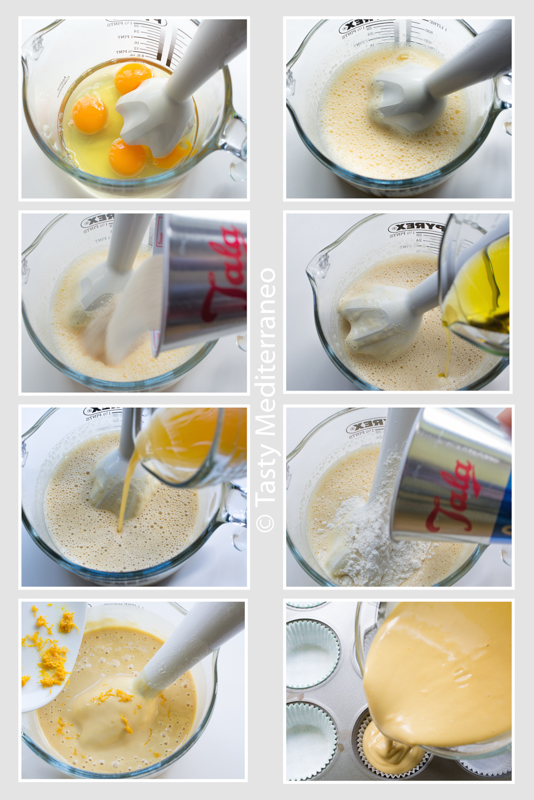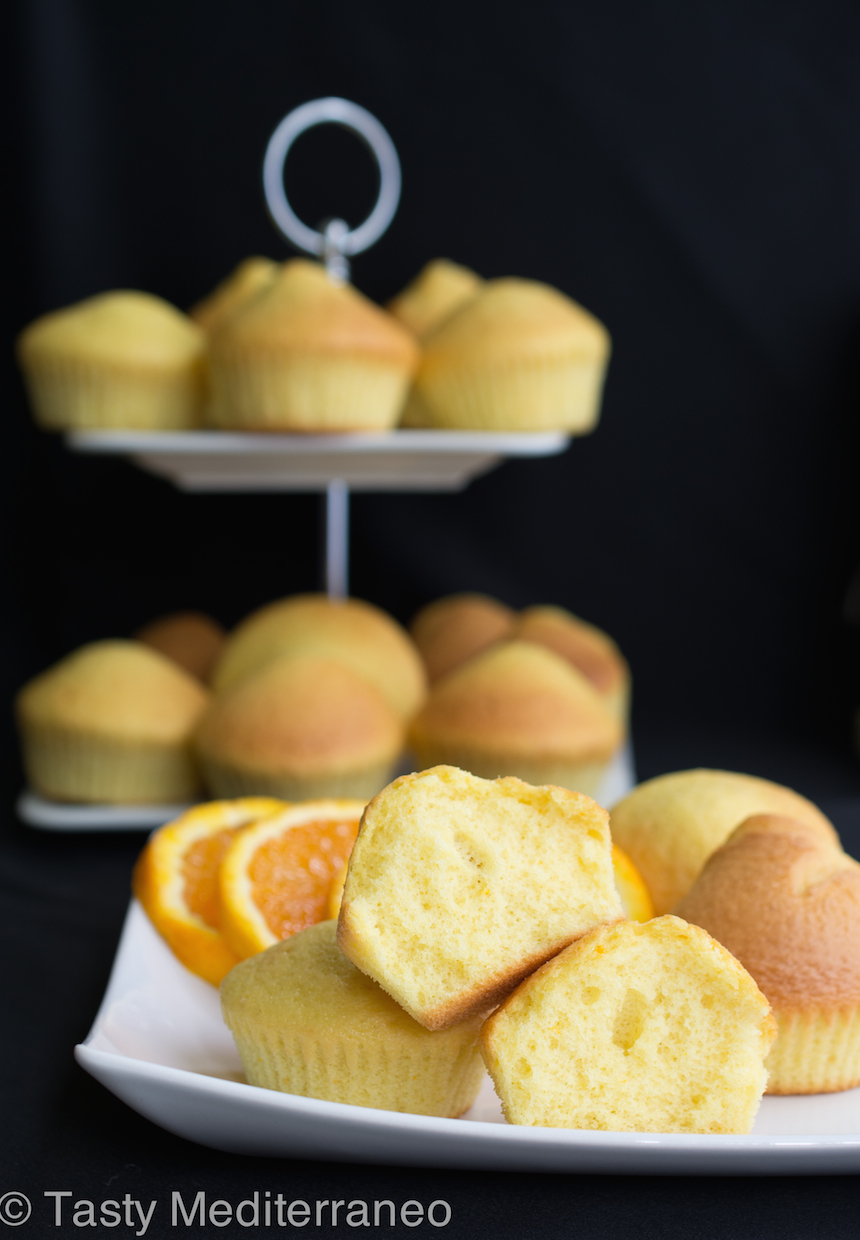 The inspiration to create this light recipe of orange and olive oil muffins comes from the Mediterranean, from my beloved Majorca, the island where my father was born.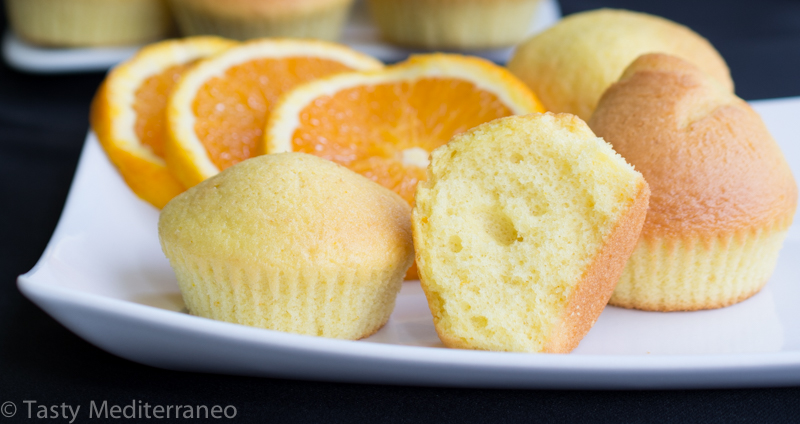 Orange and Olive oil muffins
Author:
Margarita @ Tasty Mediterraneo
Ingredients
4 eggs
100g (½ cup) unrefined cane sugar
75ml (2.7 fl oz) extra virgin olive oil
75ml (2.7 fl oz) freshly squeezed orange juice
175g (1⅓ cup) plain flour
⅓ teaspoon salt
2 teaspoon baking powder
The zest of one orange (avoid the bitter white membrane beneath the orange peel)
Instructions
Preheat the oven to 175 degrees C (350 degrees F).
Line a muffin tray with muffin paper cases and set aside.
In a large bowl beat the eggs with a hand mixer. Add the sugar and continue mixing until dissolved. Then mix in the olive oil and the freshly squeezed orange juice.
Add in the plain flour, the baking powder, the salt and the zest of one orange. And mix it all well until just combined.
Keep the batter in the fridge for approximately 10 minutes.
Remove from the fridge and give a final mix before filling the muffin cases with the muffin batter ¾ full.
Bake in the middle of the oven for 15-16 min at 175 degrees C (350 degrees F).
Remove from the oven and leave to cool.