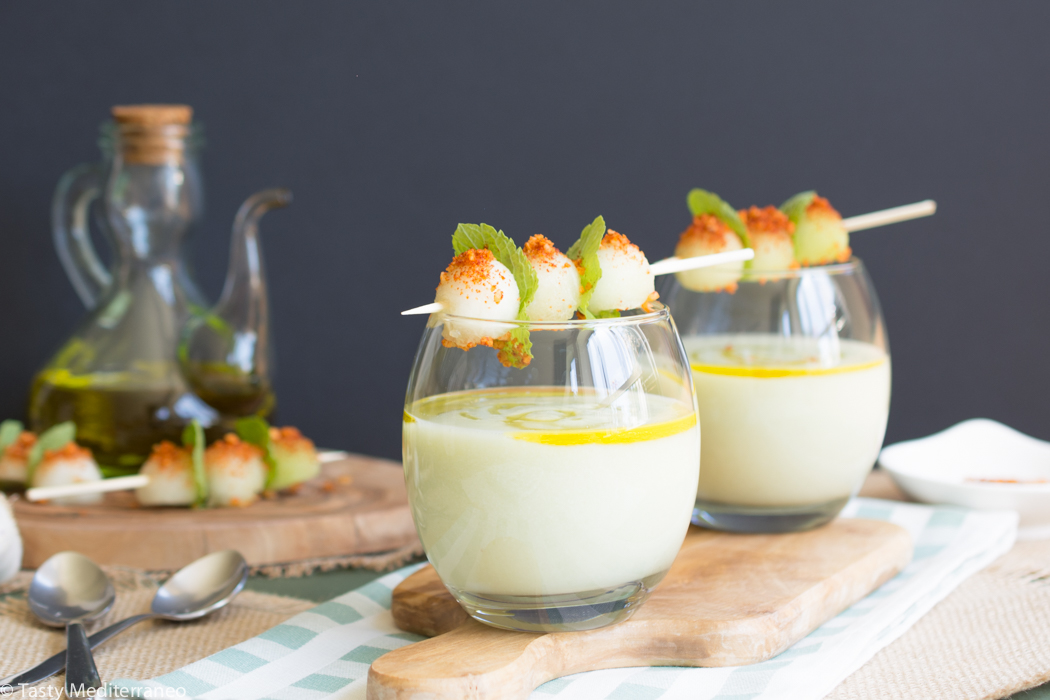 Last week I could not share with you any new recipe because my computer crashed. It could have been a real nightmare because I had not made a backup for the last 2 months, but luckily many of my pictures were still on my digital camera and I did not lose as much data as I first thought. Now it is already restored and for this reason this week I will be sharing with you 2 recipes.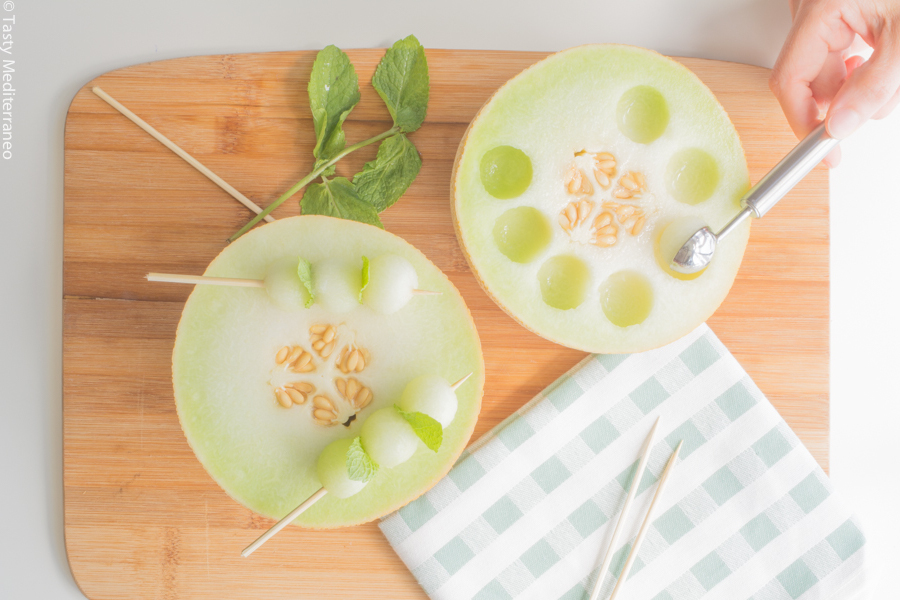 During summer in Spain temperatures can get really high. It is because of these high temperatures that it is very common to avoid, as much as possible, baking or cooking in the summer time.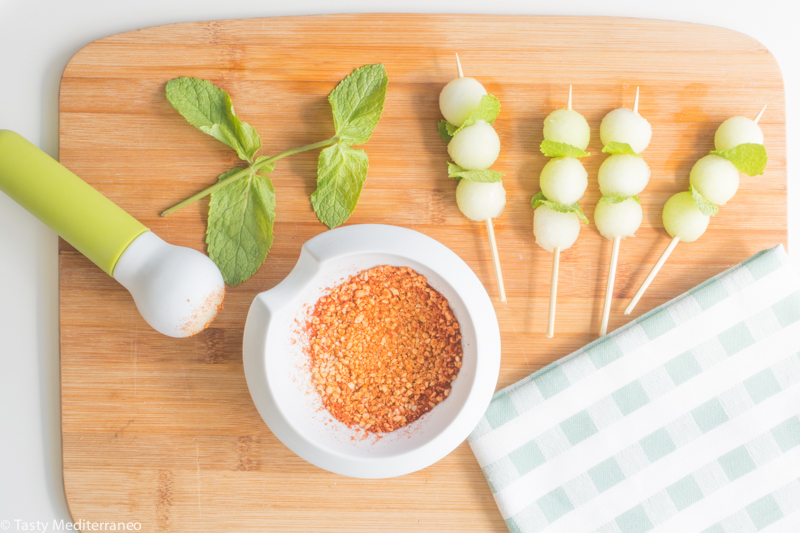 And for this reason raw options such as the Andalusian gazpacho – plenty of Vitamin C and antioxidants – or this savoury cold melon & almond soup that is plenty of B Vitamins and also vitamin K, potassium, magnesium and fibre, are classic summer meals or appetizers in Spain, because there is no need to cook them, you just have to blend its raw ingredients!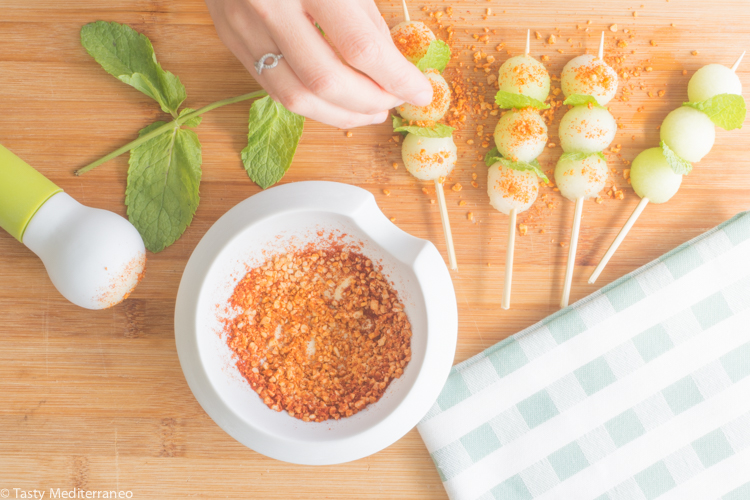 In Ireland the temperatures do not get so high, but since I love this summer soup when I find a nice organic melon in the farmers market I buy it to prepare this refreshing and nutritious melon and almond soup.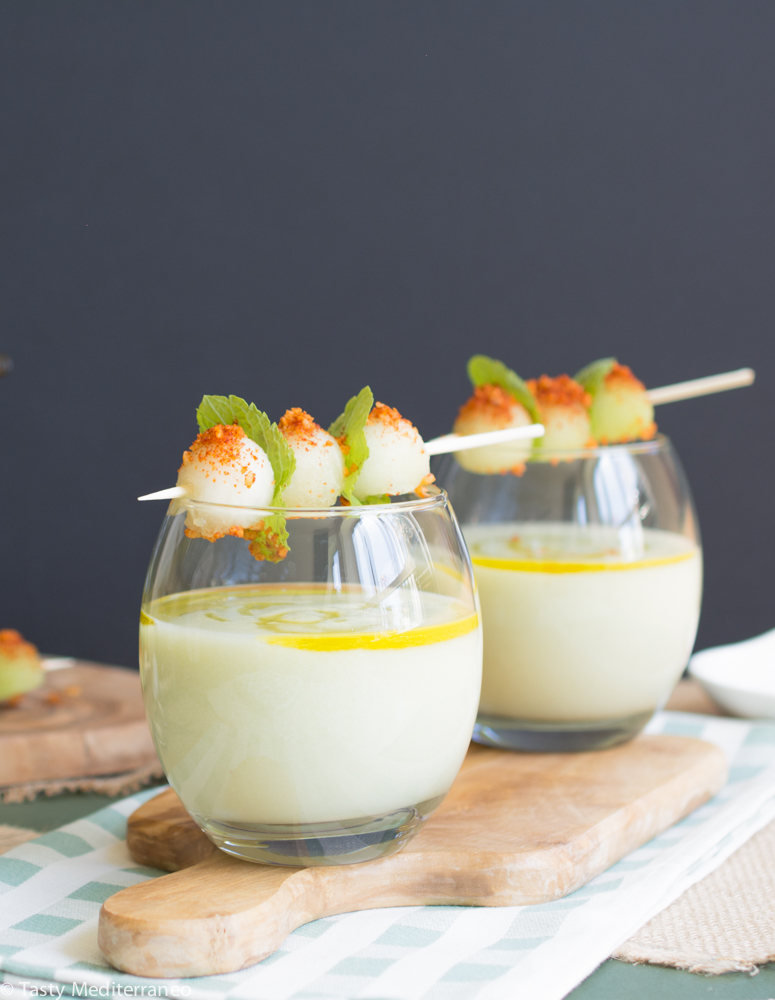 If you try this tasty and healthy vegan Mediterranean diet recipe of chilled melon and almond soup please let me know, leave a comment and rate it. I would love to know what you come up with. Enjoy!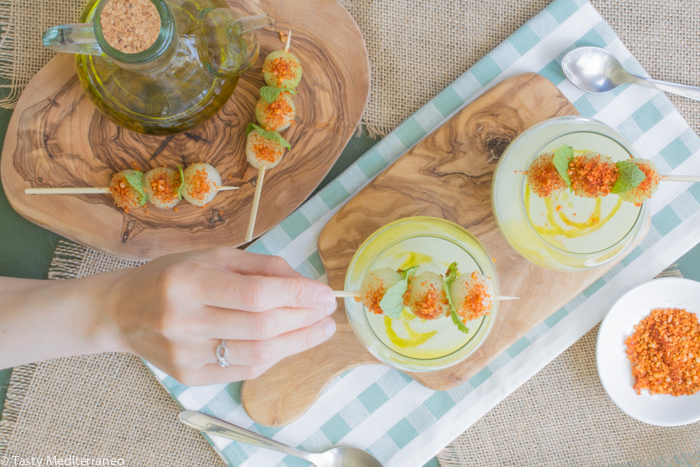 Chilled melon & almond soup
Author:
Margarita @ Tasty Mediterraneo
Cuisine:
Mediterranean diet
Ingredients
1 Medium size melon, peeled and seeded (approx. 1kg once peeled)
80g (2/3 cup) Ground almonds
125ml (1/2 cup) Almond milk (or milk of choice)
1 Garlic clove, peeled and thinly chopped
1 Teaspoon sea salt (or salt to taste)
Freshly grounded black pepper
Extra Virgin Olive Oil (EVOO)
Fresh mint leaves
3 Teaspoons chopped almonds
1 Teaspoon hot Spanish paprika (ideally Pimentón de la Vera)
4 Wood skewers
Instructions
Have all the ingredients prepared as indicated in the ingredients description.
For the melon skewers:
With the help of a melon baller, sink it fully into the melon flesh, rotate the baller and make 12 melon balls. Place a melon ball and a fresh mint leave alternately onto skewers placing 3 balls of melon on each skewer.
Mix the hot Spanish paprika and the chopped almonds in a mortar and pestle until it is all well combined. Sprinkle a bit of the paprika-almond mix over the melon balls on each skewer.
For the soup:
After having scooped the melon balls, with the help of a blender or a hand mixer (ideally a powerful one of at least 450 watt) mix the rest of the melon, the ground almonds, the almond milk and the garlic until all is perfectly combined.
Serve the soup chilled and topped with a drizzle of EVOO, freshly grounded black pepper to taste and the melon, mint and almond-paprika skewers.
Notes
For this recipe I usually use Galia or Cantaloupe melon, but you could use any variety of melon that you can find available during summer.