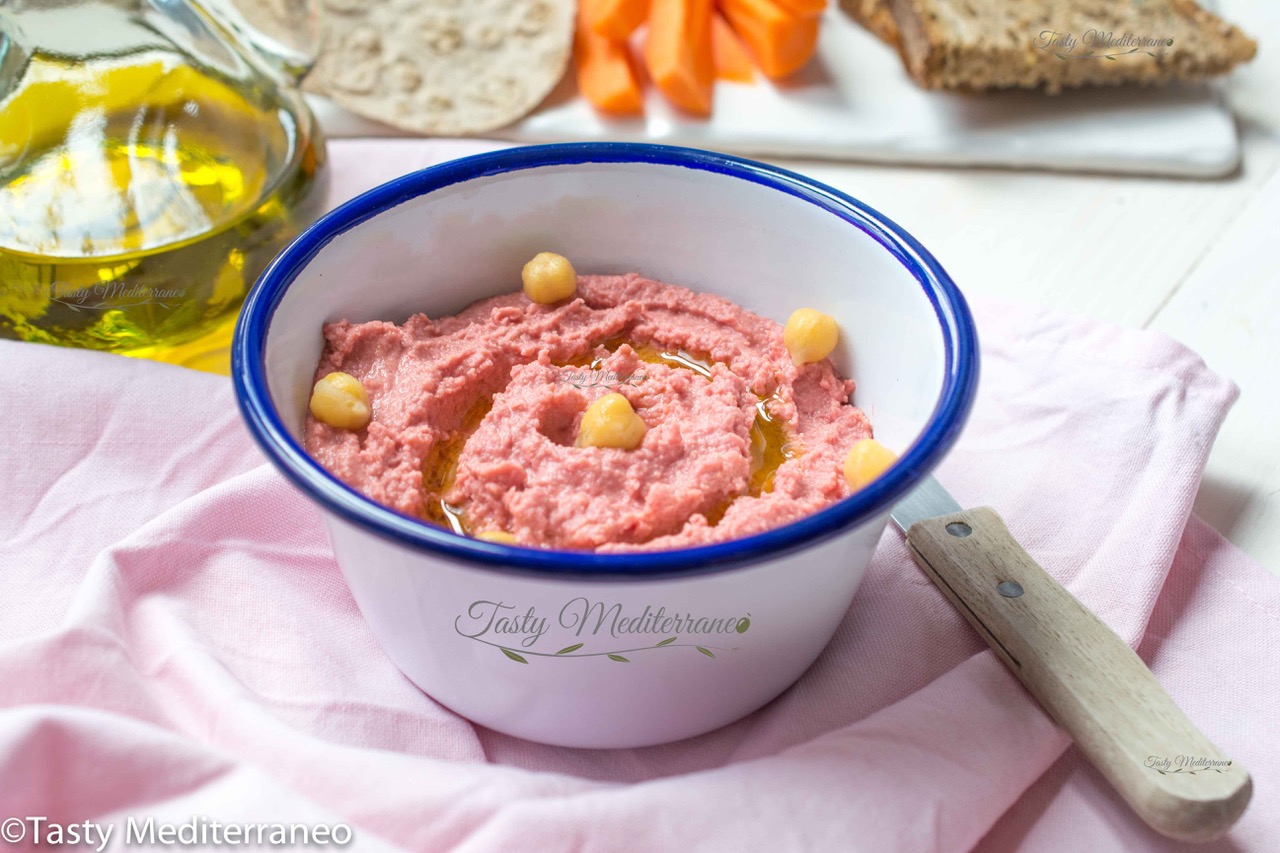 Pulses are a staple of the Mediterranean diet. I like to keep my family culinary traditions alive and I love cooking my family's tasty Mediterranean diet recipes with pulses and sharing them with you.
Those of you who are regular followers of my work already know that I love pulses! And not only I love them but I have the honour:
Pulses are part of the legume family. Pulses grow in pods and come in a variety of shapes, sizes and colours.
The term "pulses" is limited to crops harvested solely as dry grains. This differentiates them from other vegetable crops that are harvested while still green.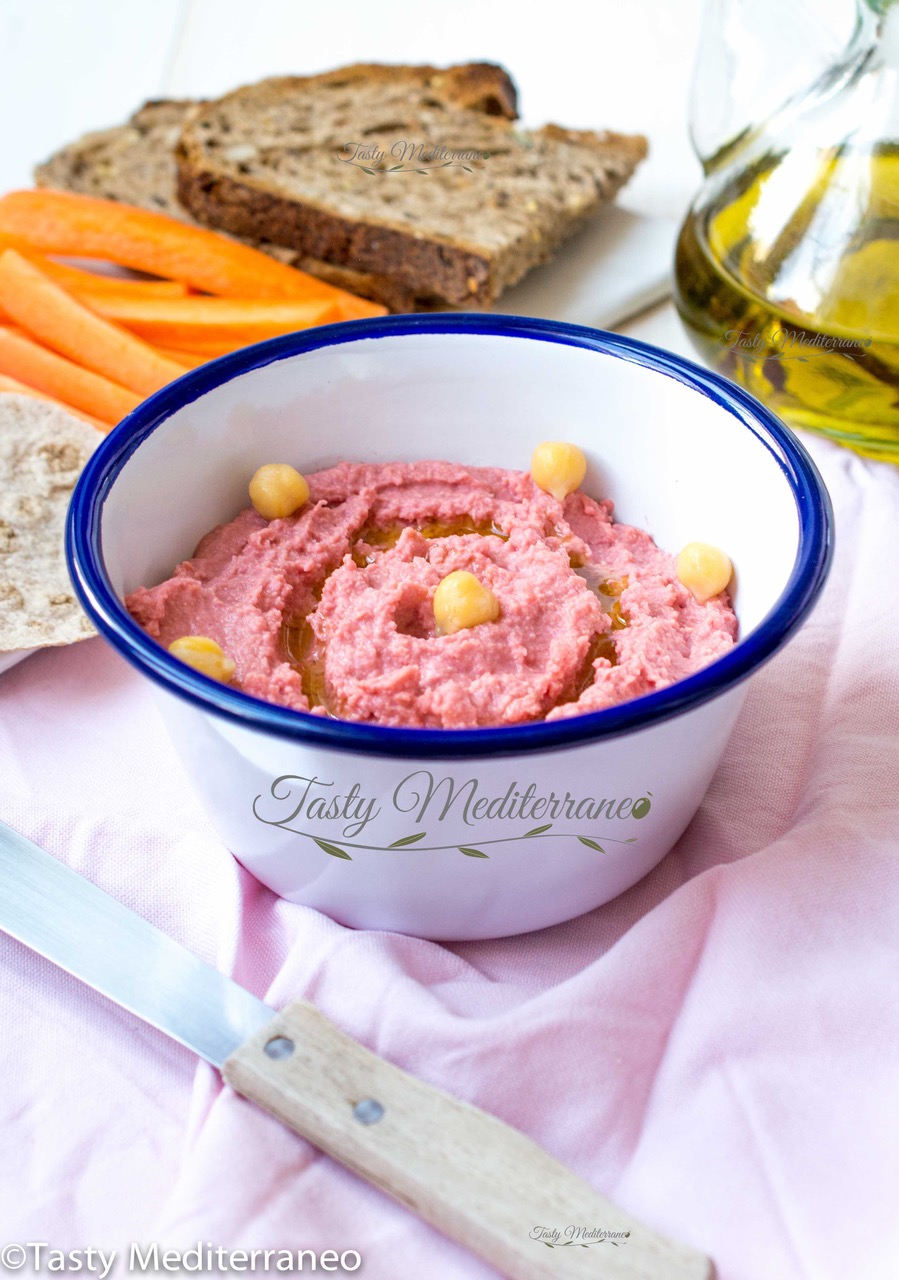 There are hundreds of different varieties of pulses (dry beans, lentils, dry peas, chickpeas, lupins, etc.) Pulses are healthy and nutritious foods. They are good sources of proteins, amino acids, fibre, iron, B group vitamins and other nutrients. In the context of a balanced diet pulses are a key food for preventing non-communicable diseases (NCDs).
The Sustainable Development Goals (SDGs) of United Nations want to reduce, by 2030, by one-third premature mortality from NCDs through prevention and treatment, SDG 3. And pulses can play an important role in achieving SDG3 in the context of a balanced diet.
Pulses are also linked to a sustainable agriculture. Pulses use water efficiently. The water used to produce 1kg of animal-sourced protein-rich food is hundreds of times higher than the water necessary to produce 1kg of pulses.
Additionally pulses crops increase farm biodiversity and create a more diverse landscape for animals and insects. Furthermore pulses have nitrogen-fixing properties that help improve soil fertility. By producing a smaller carbon footprint, pulses help reduce greenhouse gas emissions.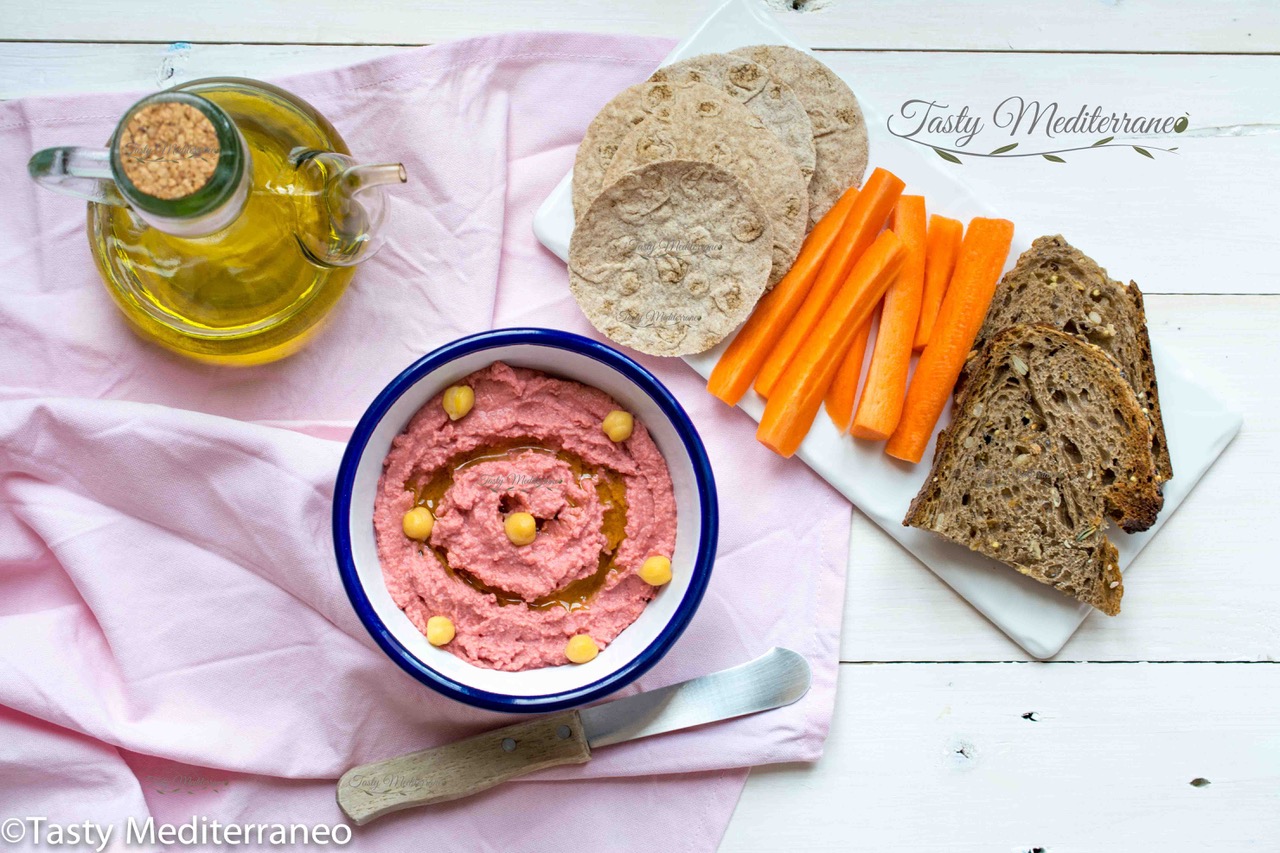 Pulses are an affordable source of protein and minerals, and they have a low food waste footprint because they can be stored for long periods of time without losing their nutritional properties and minimizing loss.
I could keep on talking about the advantages of pulses both for our health and for the planet, but I will stop here to share with you this tasty and nutritious "Beetroot hummus" recipe.
Chickpeas are called hummus in Arabic. This "Beetroot hummus" recipe is a variation of my Lebanese family recipe for hummus.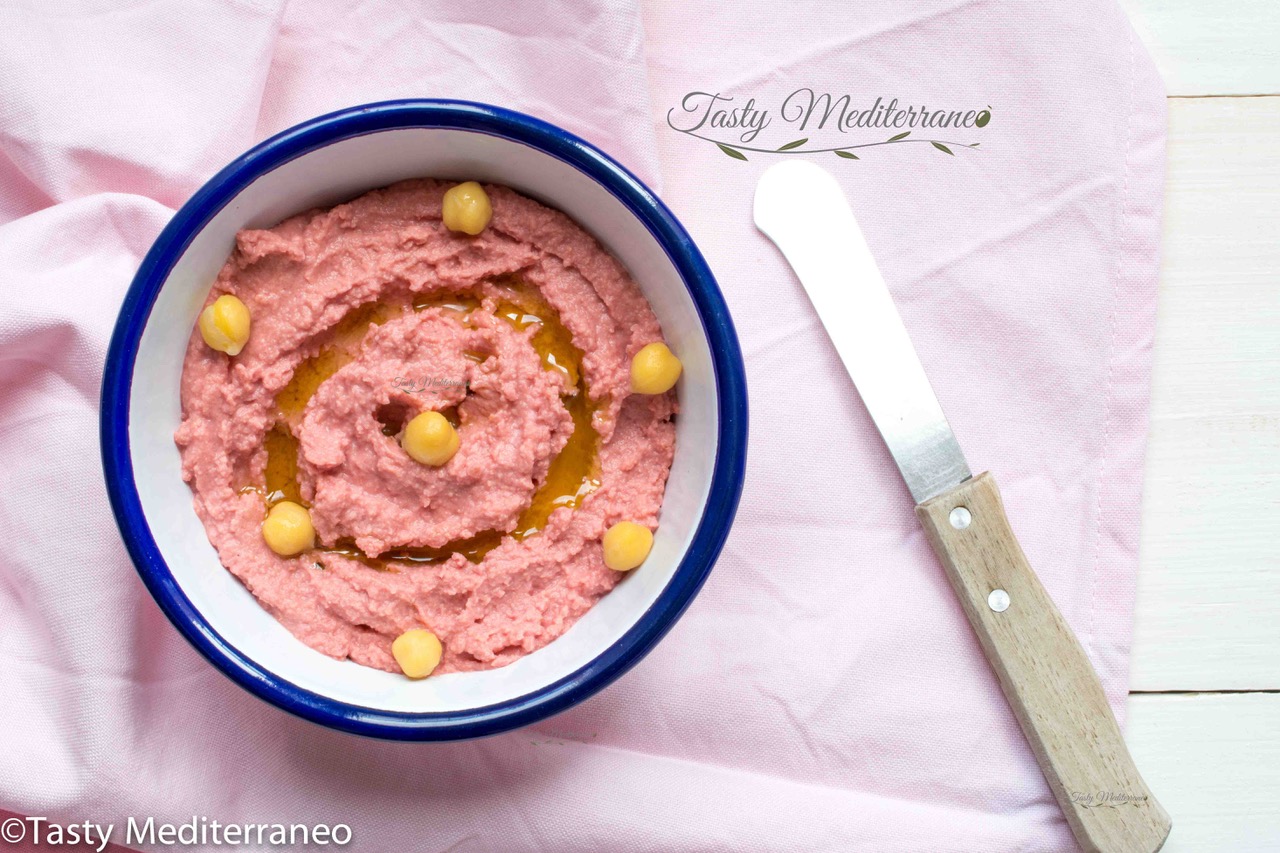 Beetroot is a highly nutritious root vegetable. It is rich in fibre and helps promote regularity for a healthy digestive tract. It is also rich in anti-inflammatory and anti-oxidant compounds as well as rich in vitamins and minerals (Folate (B9), potassium, manganese, iron, vitamin C…). If you like beetroot, you will love adding it to the traditional hummus recipe, making it even more nutritious!
If you try this tasty and healthy vegan Mediterranean diet recipe of "Beetroot hummus", please let me know, leave a comment and rate it. I would love to know what you come up with. Enjoy and happy healthy cooking!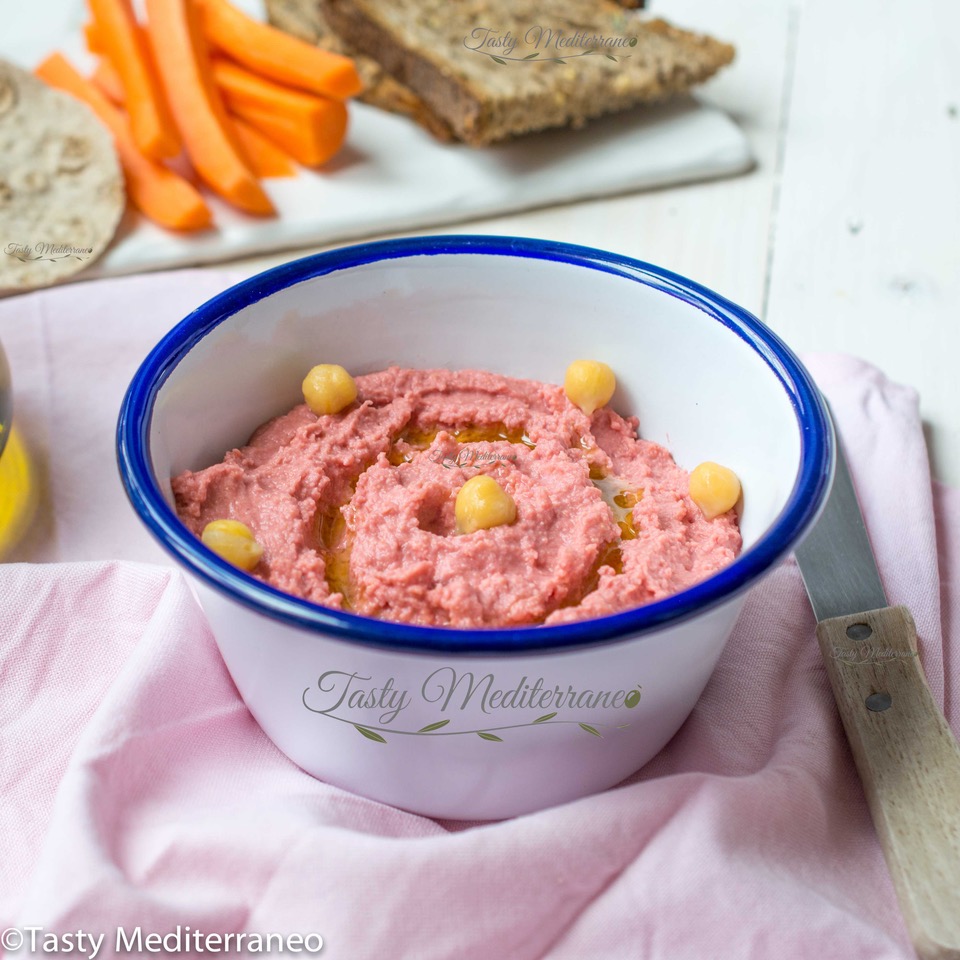 Beetroot hummus
Author:
Margarita @ Tasty Mediterraneo
Cuisine:
Mediterranean Diet
Ingredients
1 Organic cooked beetroot (if you're using vac-packed cooked beetroot it shouldn't be in vinegar), chopped into small dices.
500g (2 ½ cup) Chickpeas, cooked (reserve part of the cooking liquid and a few whole chickpeas)
2 Garlic cloves, peeled and crushed
½ Teaspoon sea salt
⅓ Teaspoon cumin
3 Tablespoons tahini (sesame seed paste)
The juice of 2 medium lemons
3 Tablespoon extra virgin olive oil for the garnish
Instructions
If you are using dried chickpeas, to cook them: soak the dried chickpeas in warm water for 12 hours with ⅓ teaspoon of baking soda (ideally leave them soaked overnight). Rinse them well and drain. Bring water to a boil in a cooking pot and when the water is boiling add the chickpeas and leave them cooking over low heat for 2 hours until tender. Remove them from the heat, drain and leave them to cool. Reserve the cooking water. If you have forgotten to soak them overnight or you do not have the time to cook them as explained, you could use a jar of organic chickpeas in water (but make sure to rinse them well and drain); the result will be pretty much the same.
Mash the cooked chickpeas in a food processor adding approximately 50ml (3 tablespoons) of the cooking liquid.
Mix the peeled and crushed garlic cloves, the salt and the cumin in a mortar and pestle until you get a paste. Add the tahini and the lemon juice.
Add this paste to the mashed chickpeas mixture. Then mix in the cooked beetroot dices and continue mixing it all well to a creamy puree.
Spoon the hummus into a serving bowl and, with the help of the back of a spoon, sculpt a well around the centre of the hummus. Add the few whole chickpeas that we had reserved, drizzle with olive oil so that it runs into the well.
Notes
If you use raw beetroots, to cook them steam them for about 20 minutes until you are able to pierce them easily with a fork. When peeling them, a good way to avoid the stains in your hands is to previously rub your hands with a few drops of olive oil.