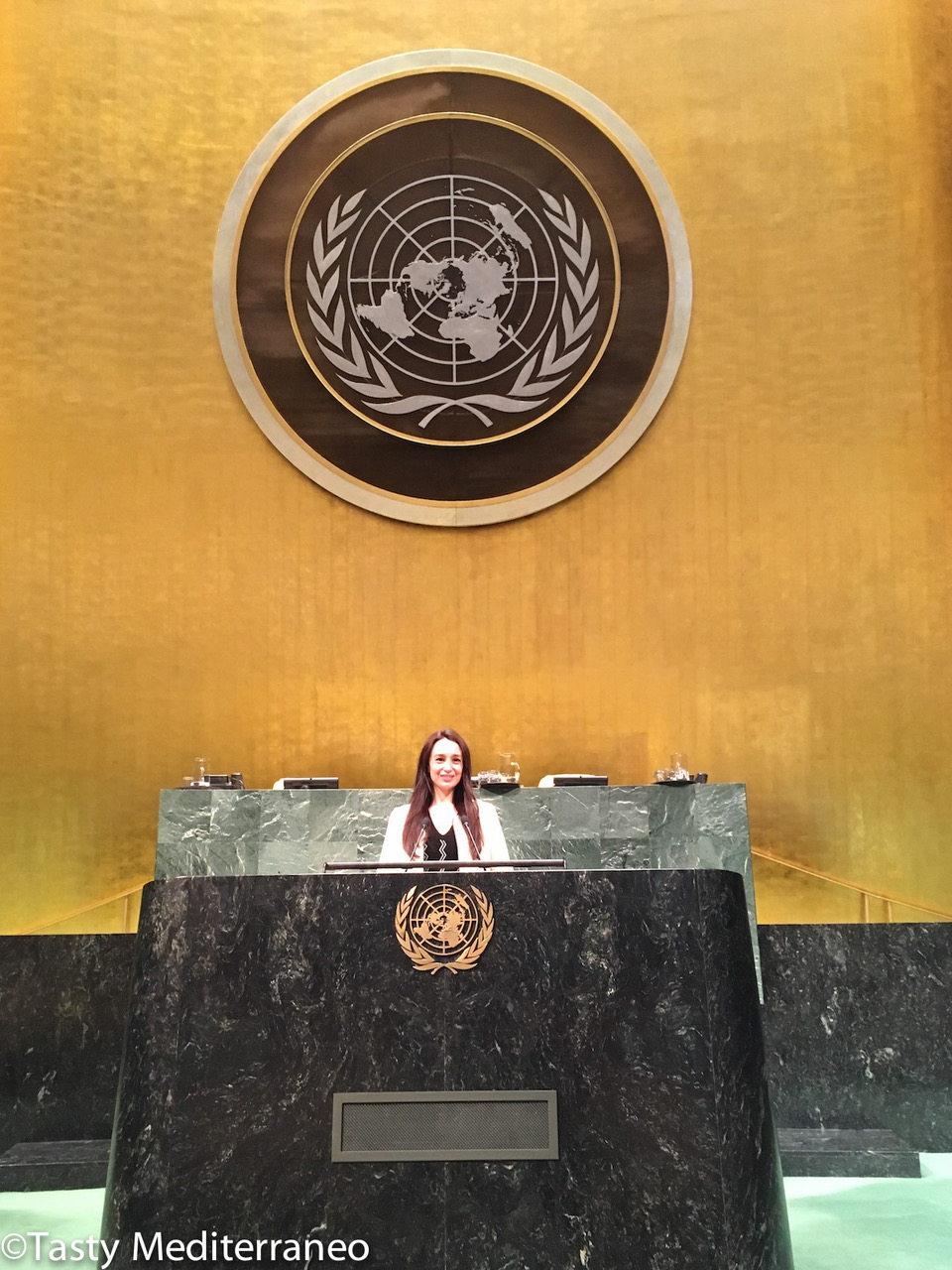 The United Nations General Assembly declared 2016 to be the International Year of Pulses (IYP) to highlight the importance of pulses in sustainable food production and their contribution to global nutrition. The IYP 2016 was launched with the theme "Nutritious Seeds for a Sustainable Future".
Pulses are part of the legume family, but when we talk about pulses we refer only to the dried seed. Legumes are good sources of proteins, amino acids, fibre, iron, B group vitamins and other nutrients. In the context of a balanced diet pulses are a key food for preventing non-communicable diseases.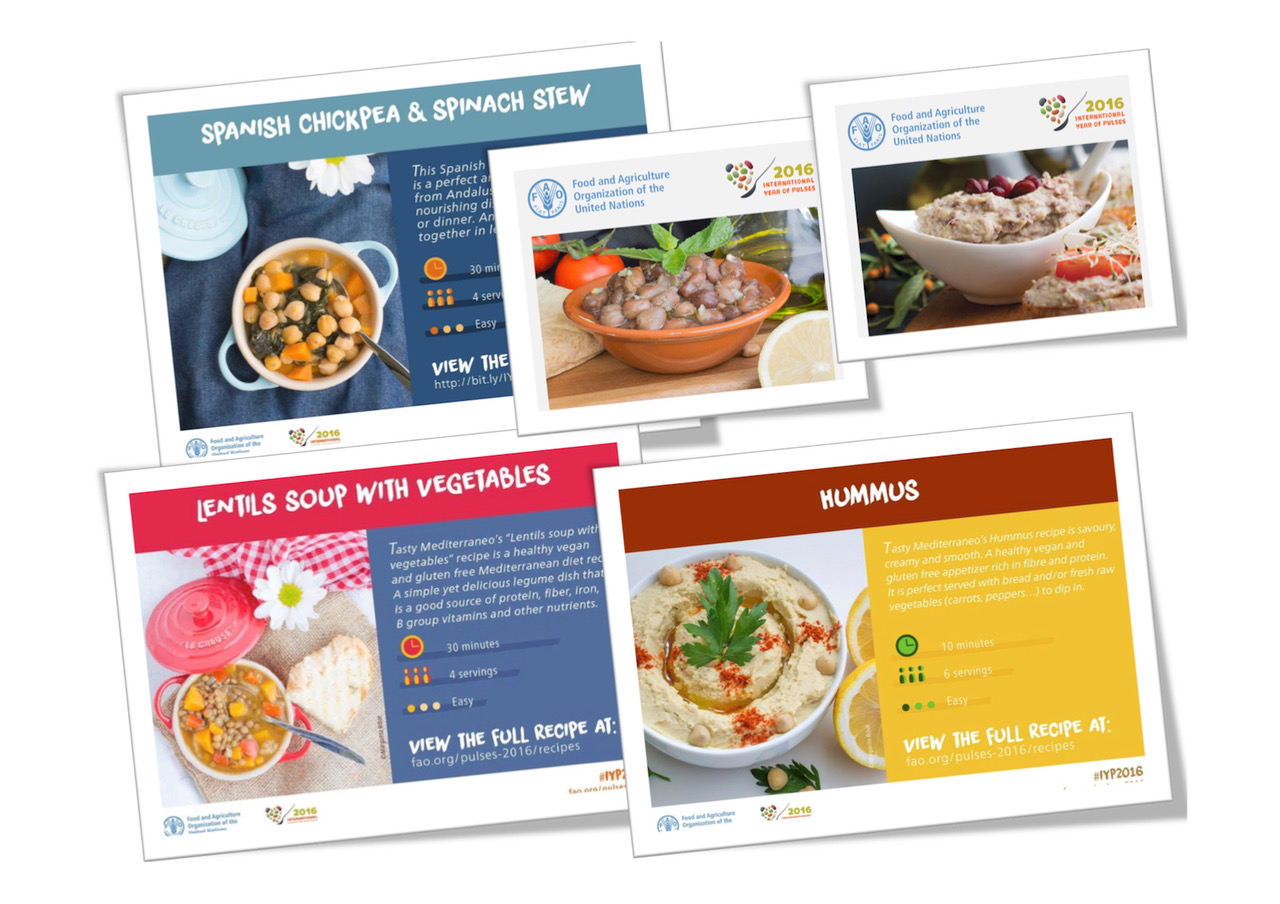 Pulses are a staple of the Mediterranean diet and for the IYP 2016 I shared 5 of Tasty Mediterraneo's pulses recipes with the Food and Agriculture Organization (FAO) of the United Nations.
Also back in 2016 I became a Gourmet Guru of the Global Pulse Confederation representing both Ireland and Spain.
In view of the success of the IYP, Member States at the FAO decided to create a legacy for pulses, and established an annual World Pulses Day (WPD) to be celebrated on 10 February annually.
I was fortunate to be the only blogger to attend the first official celebration of World Pulses Day at United Nations (UN) headquarters in New York on Thursday 7 February 2019.
We were served a delicious plant-based lunch, with pulses as the main ingredient, to highlight the importance of pulses in the context of a sustainable food production.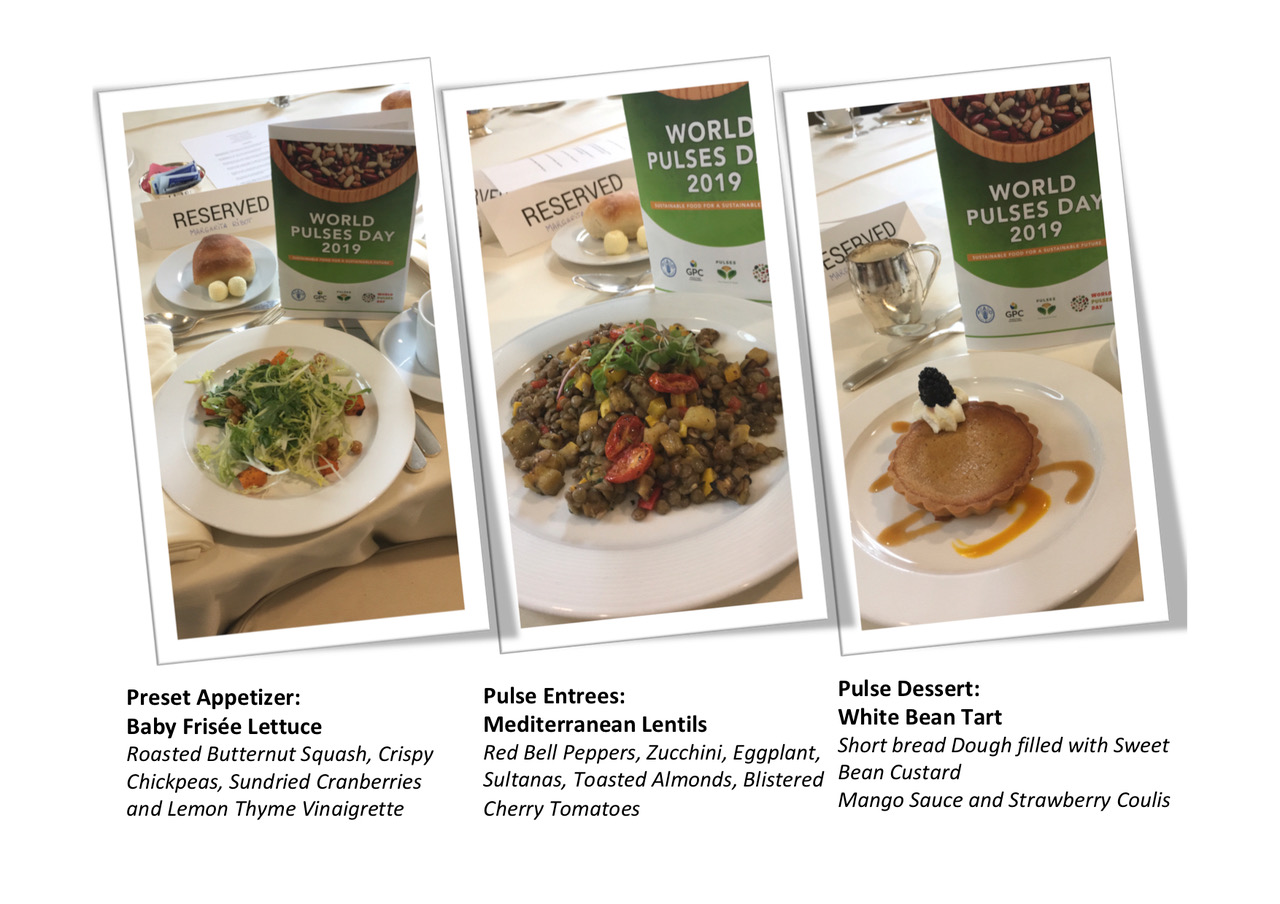 Pulses are linked to a sustainable agriculture. Pulses use water efficiently. The water used to produce 1kg of animal-sourced protein-rich food is hundreds of times higher than the water necessary to produce 1kg of pulses.
Additionally pulses crops increase farm biodiversity and create a more diverse landscape for animals and insects. Furthermore pulses have nitrogen-fixing properties that help improve soil fertility. By producing a smaller carbon footprint, pulses help reduce greenhouse gas emissions.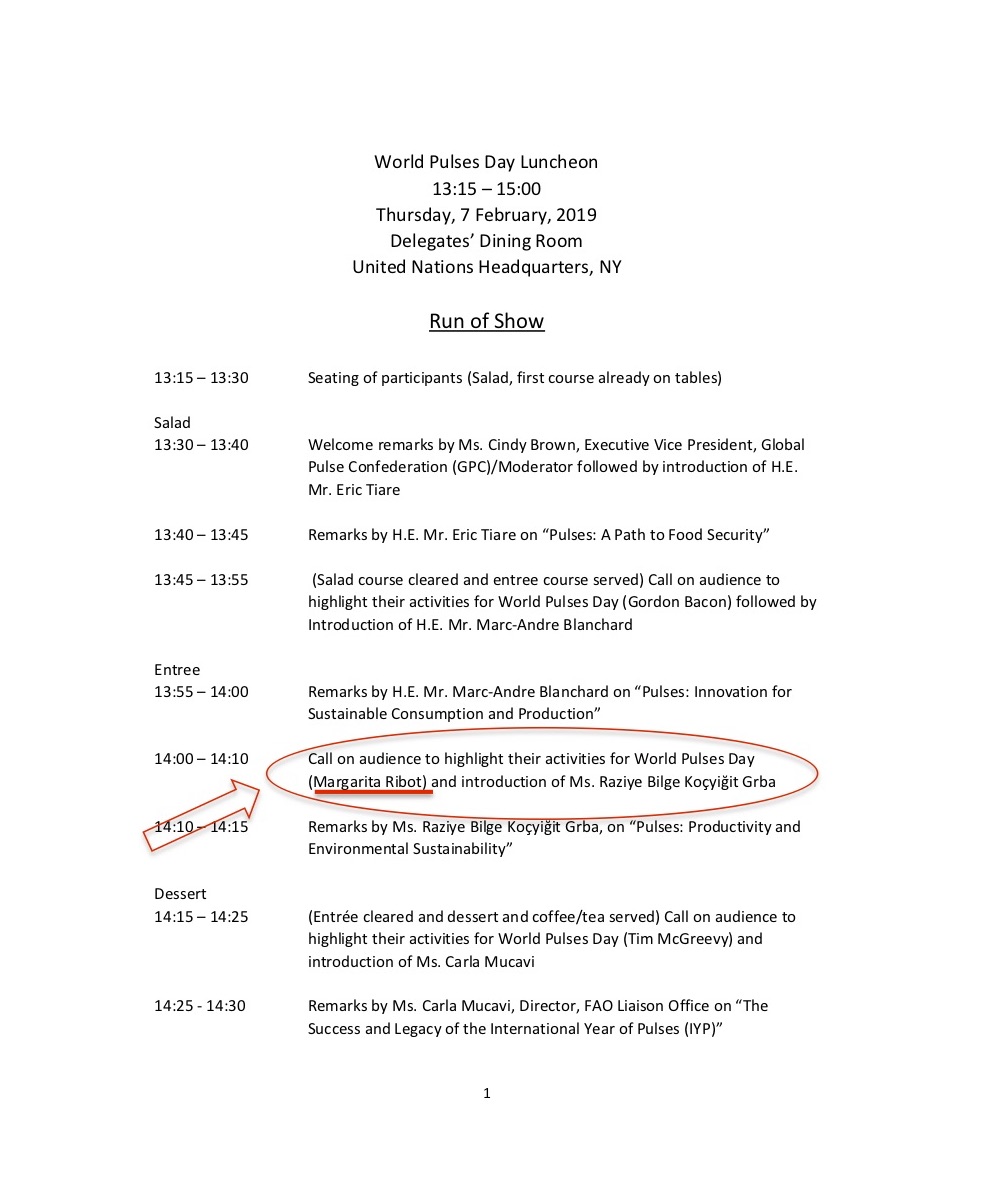 At the UN, I was given the opportunity to talk about my work at Tasty Mediterraneo, about the important role that pulses play in the Mediterranean Diet and about the World Pulses Day official event I organized in Madrid.
It was an honour to talk in front of such a selective audience of UN ambassadors and FAO representatives. This was definitely a once in a lifetime opportunity!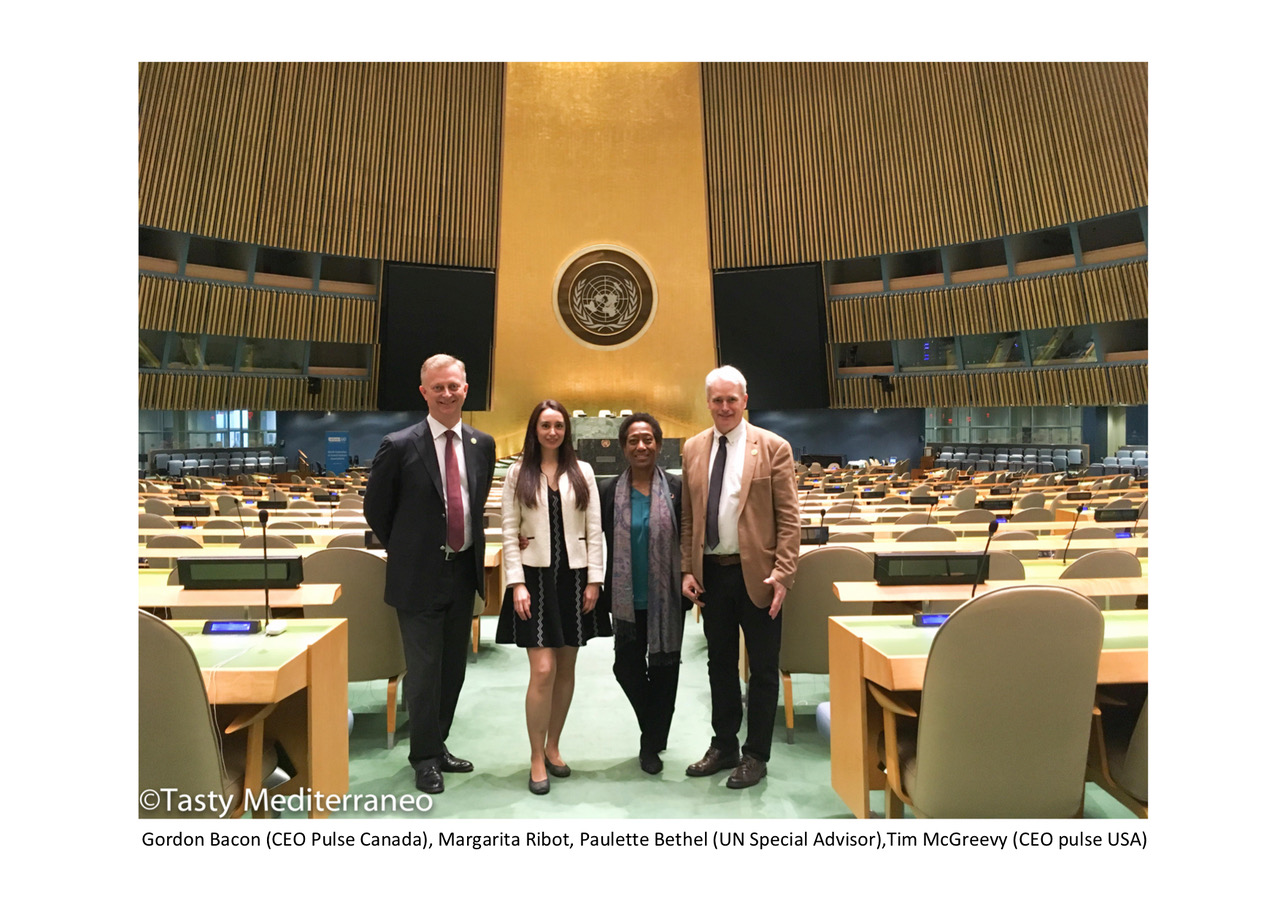 The WPD is to be celebrated on 10 February annually, therefore providing a recurring opportunity to highlight the numerous and exceptional nutritional and sustainable virtues of pulses.
If you would like to know how to include more pulses in your diet have a look at my pulses recipes on Tasty Mediterraneo. Enjoy and happy healthy cooking!