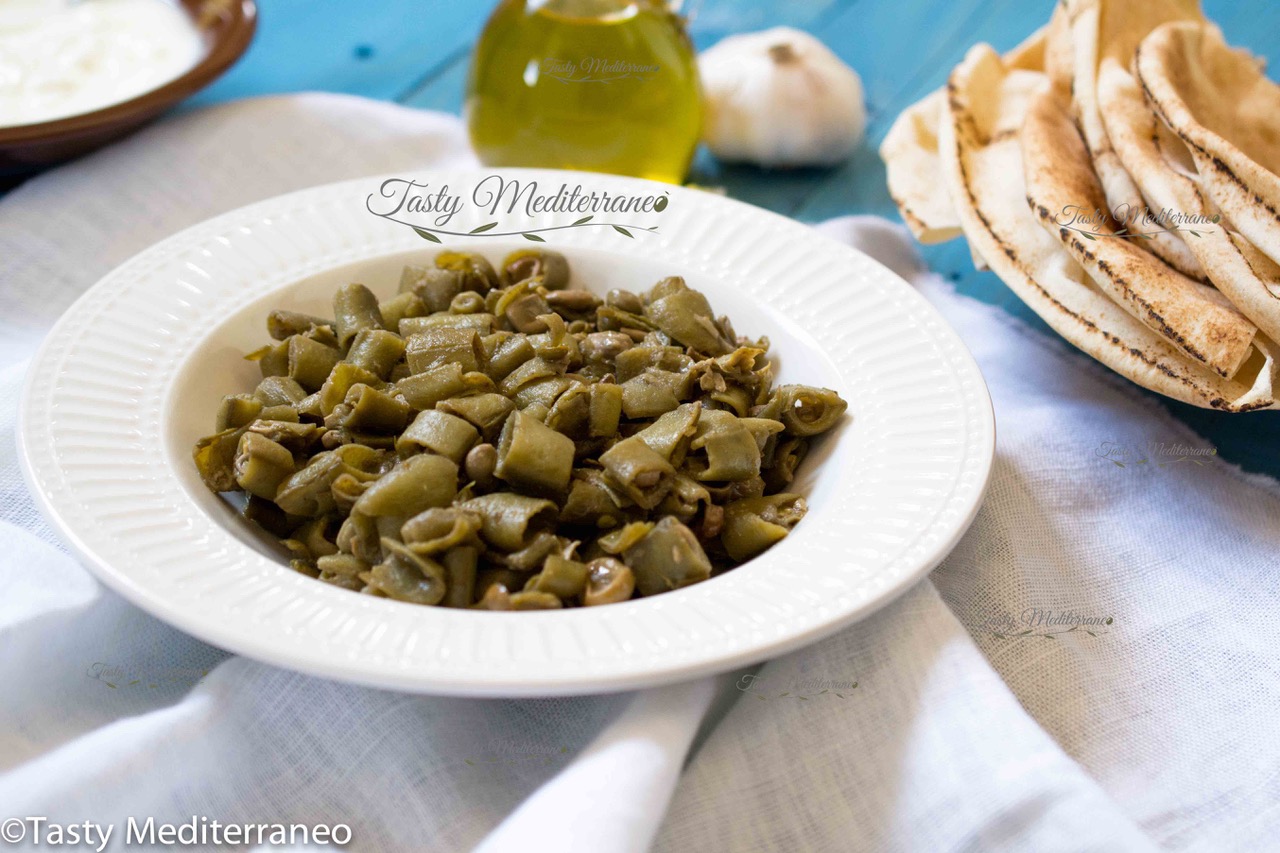 Physical inactivity has been identified as a leading risk factor for global mortality and a contributor to the rise in overweight and obesity.
Early childhood is a period of rapid growth and development and a time when family lifestyle patterns can be adapted to boost health gains and to reduce the risk of developing obesity and the associated non-communicable diseases (NCDs) in later life as well as to improve mental health and wellbeing.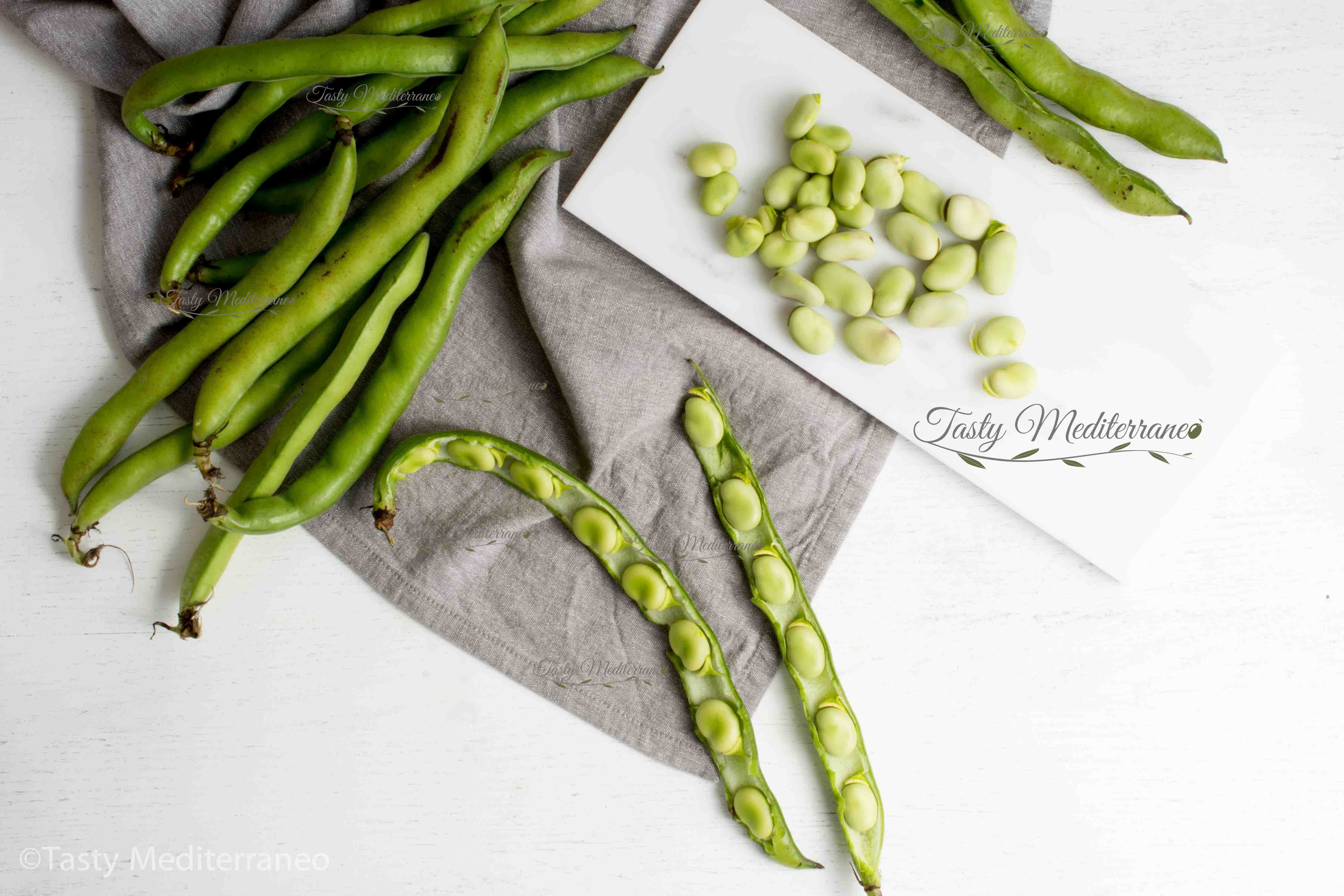 NCDs, also known as chronic diseases, are medical conditions that are not caused by infectious agents but caused by external factors, such as nutrition and lifestyle choices. The NCDs include malnutrition (caused by too little food or eating the wrong kind of foods), cardiovascular diseases (CVDs), hypertension, diabetes mellitus type 2 and cancer amongst others.
The World Health Organization (WHO) published recently a new report that provides clear guidelines on physical activity, sedentary behaviour and sleep for children under the age of 5 years.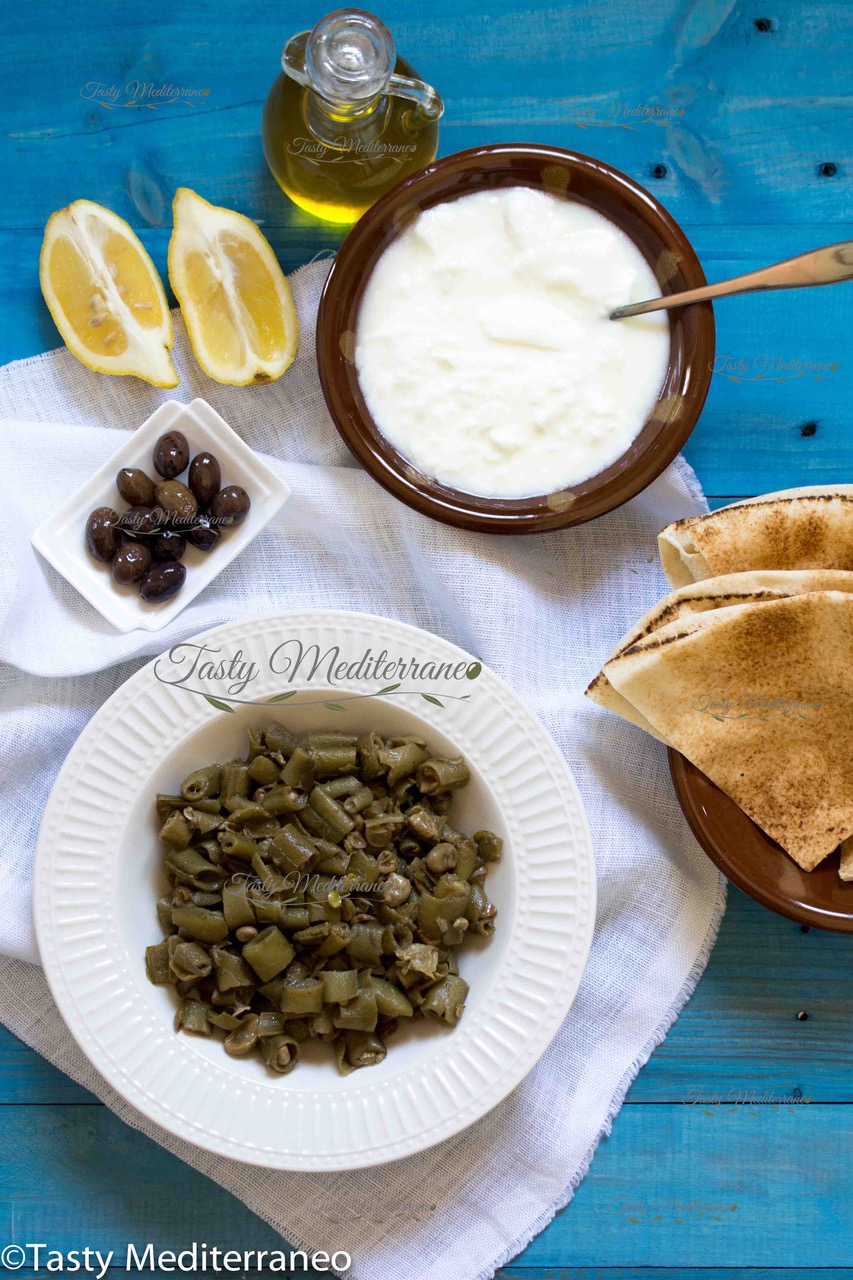 To grow up healthy, children under the age of five must spend less time sitting watching screens, have more time for active play and improve the physical activity and sleep behaviours, this will contribute to their physical health according to new guidelines issued by the WHO. This report from the WHO can be found here.
Healthy eating plays a crucial role to avoid the risk of dying from NCDs and I like to encourage people to be more physically active and to help promote healthy diets that are low in fat, high in complex carbohydrates and which contain large amounts of fresh fruits and vegetables, such as the Mediterranean diet.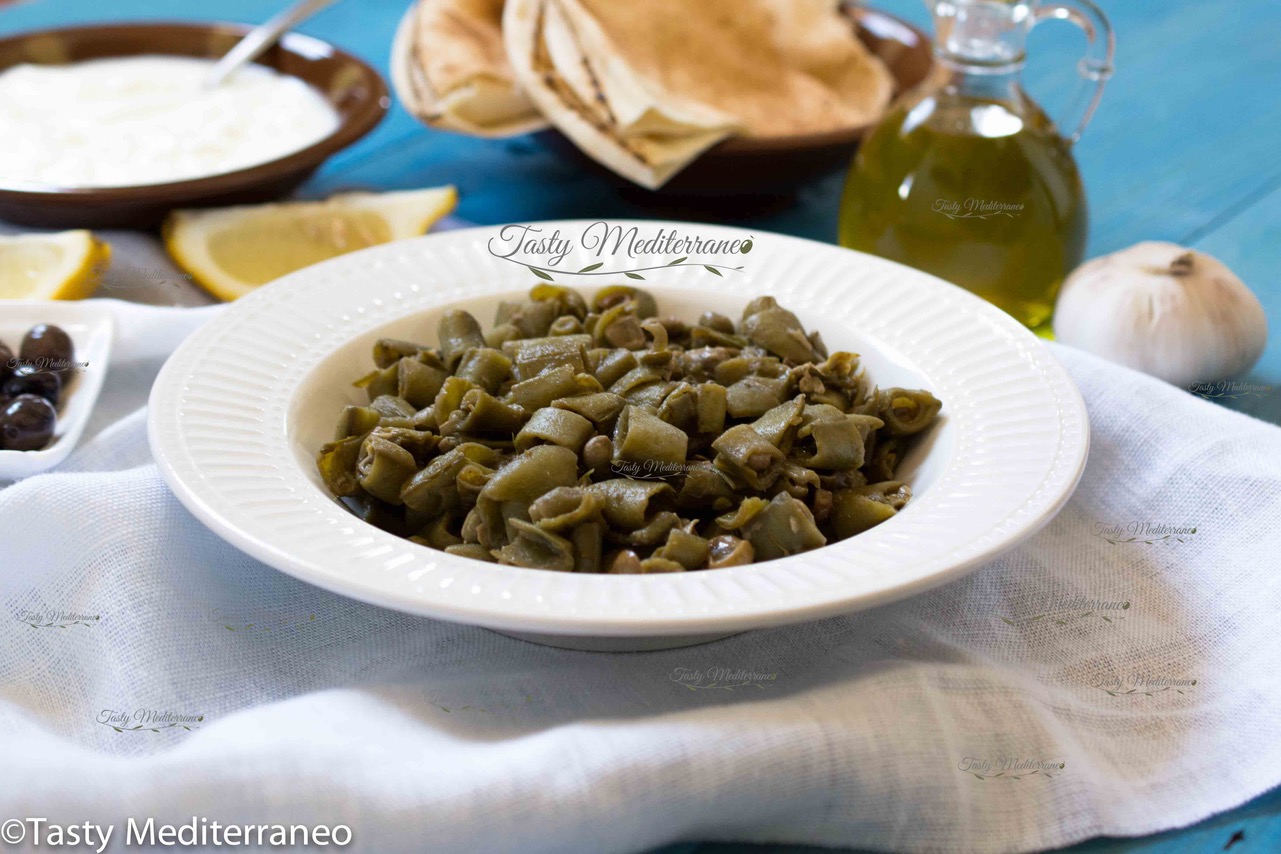 The recipe I share with you today is a very simple yet tasty and nutritious vegan Mediterranean recipe, my Lebanese family recipe for "Foul bi zeit" or "Fresh broad beans with extra virgin olive oil (EVOO)".
Broad beans, also known as fava beans, are highly nutritious. They are an excellent source of plant-based protein and dietary fiber. They are a good source of health-benefiting antioxidants, vitamins (folates, vitamin-B6, vitamin B-1, riboflavin and niacin), minerals (iron, copper, manganese, calcium, magnesium). They also are a good source of phytonutrients and plant sterols.
If you try this tasty and healthy vegan Mediterranean diet recipe of "Lebanese foul bi zeit", please let me know, leave a comment and rate it. I would love to know what you come up with. Enjoy and happy healthy cooking!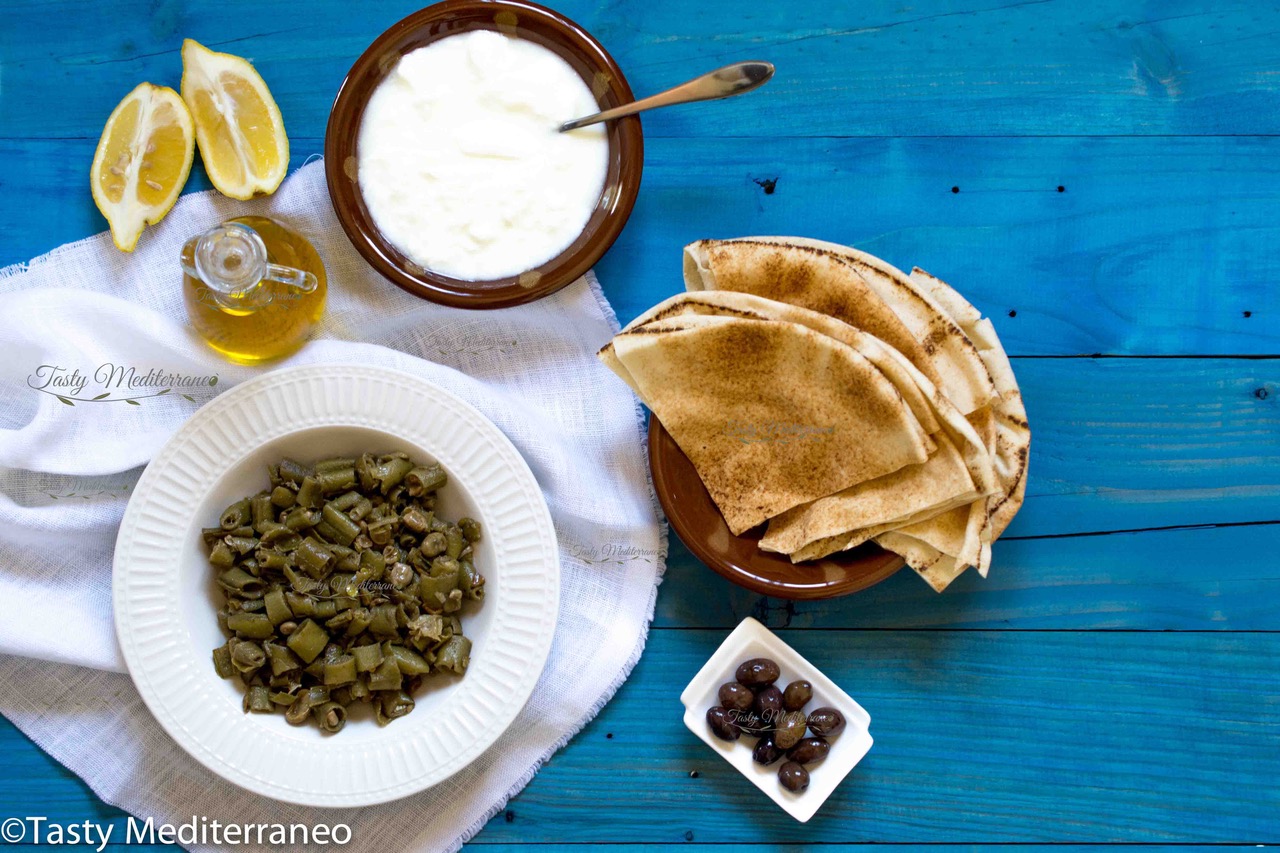 Lebanese foul bi zeit
Author:
Margarita @ Tasty Mediterraneo
Cuisine:
Mediterranean Diet
Ingredients
1 kg (2.2 pounds) Fresh broad bean pods (if they are very fresh) or 6 cups shelled broad beans
4 Garlic cloves, peeled and crushed
½ Teaspoon dried coriander
3 Tablespoons extra virgin olive oil (EVOO)
½ Teaspoon sea salt (or salt to taste)
¼ Cup water
Instructions
Have the fresh broad beans well washed and the rest of the ingredients prepared as indicated in the ingredients description. If the fresh broad bean pods are really fresh chop them into small pieces. Otherwise simply remove them from their pods and discard the pods.
Peel and mince the garlic cloves and add them to the mortar and pestle to crush it down into a paste. Mix the garlic paste with the dried coriander and a bit of salt.
In a saucepan with lid, add the EVOO and the garlic and coriander mix, sauté for about 1 minute and add then the chopped fresh broad beans. Sauté for a couple of minutes and then add ¼ cup of water and cook at low heat, stirring occasionally, covered with the lid for about 20-25 minutes until the broad beans are tender.
Remove from the heat and serve warm.
Notes
This dish is usually served with Laban (yogurt), for a vegan option you could use soya yogurt instead.
When you do not add yogurt to the "Foul bi zeit" it is common to add freshly squeezed lemon juice.
The "Foul bi zeit" are usually served with bread.