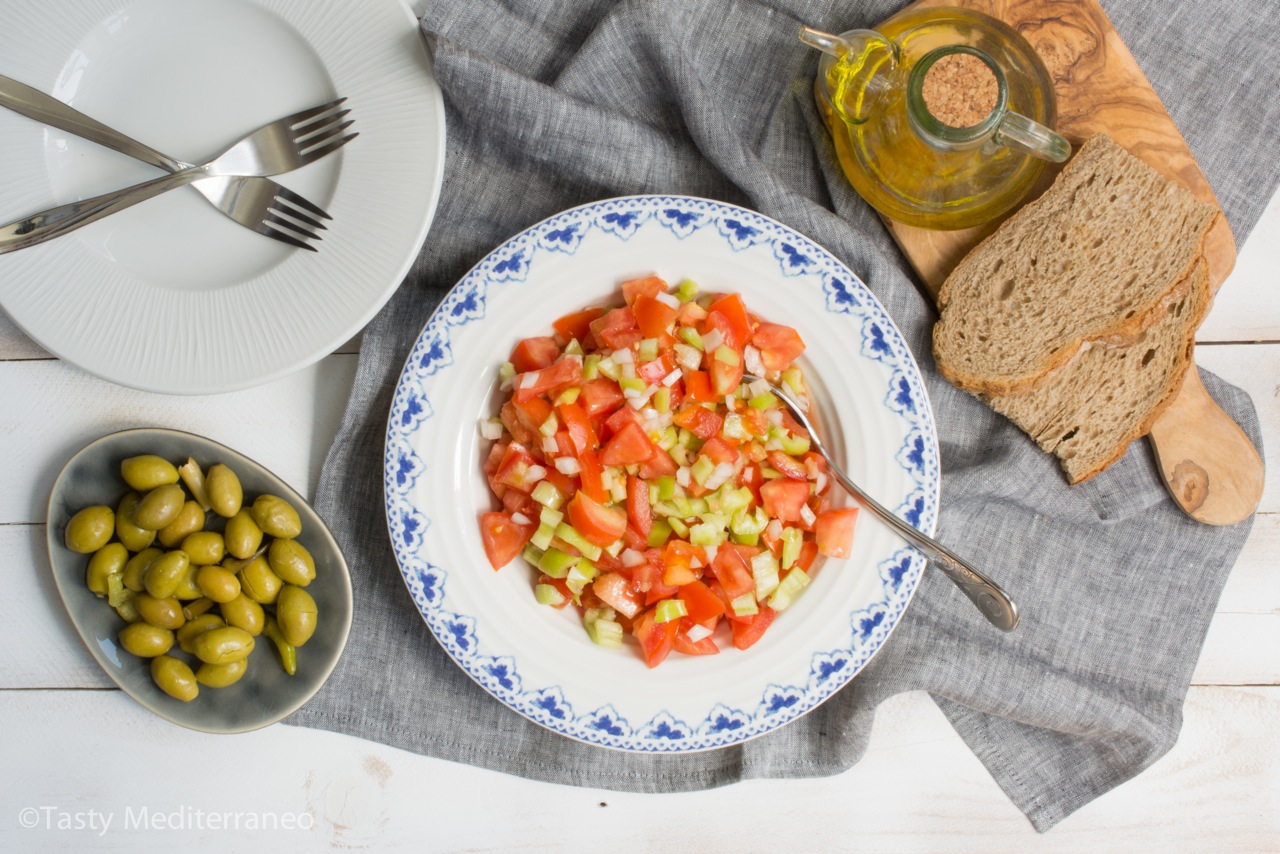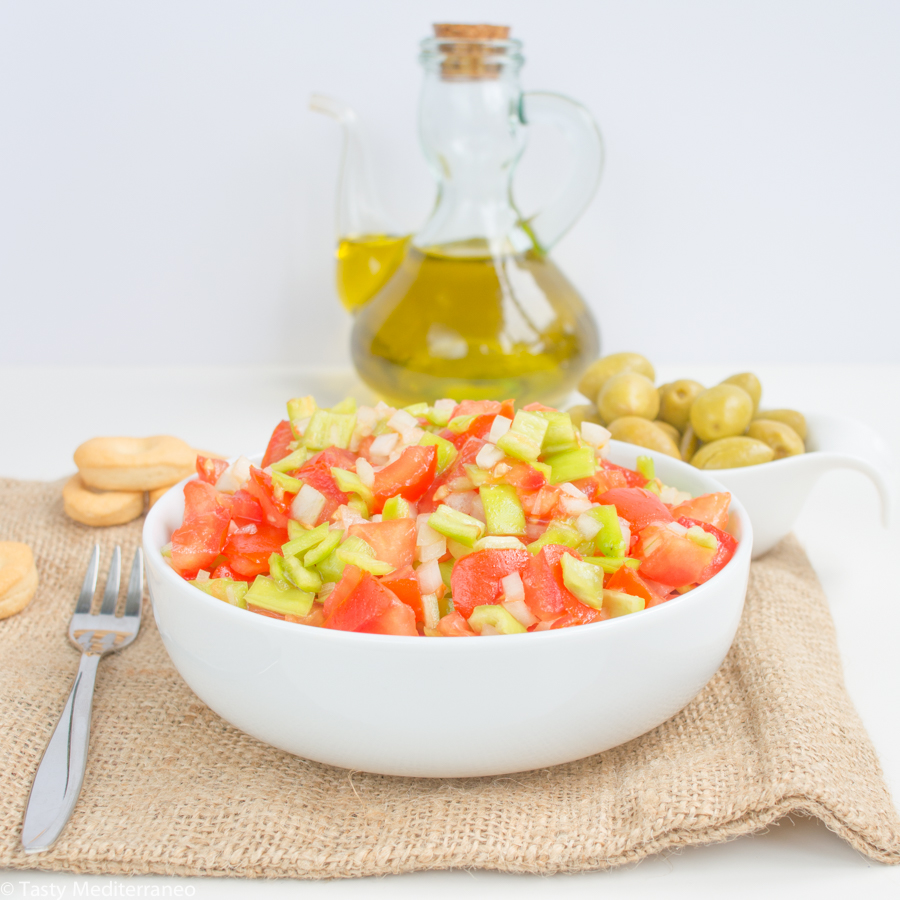 As I mentioned a couple of weeks ago – when I shared with you the Spanish style toast with tomato (Pan con tomate) recipe – the Spanish cuisine is very rich and every region has its own typical dish.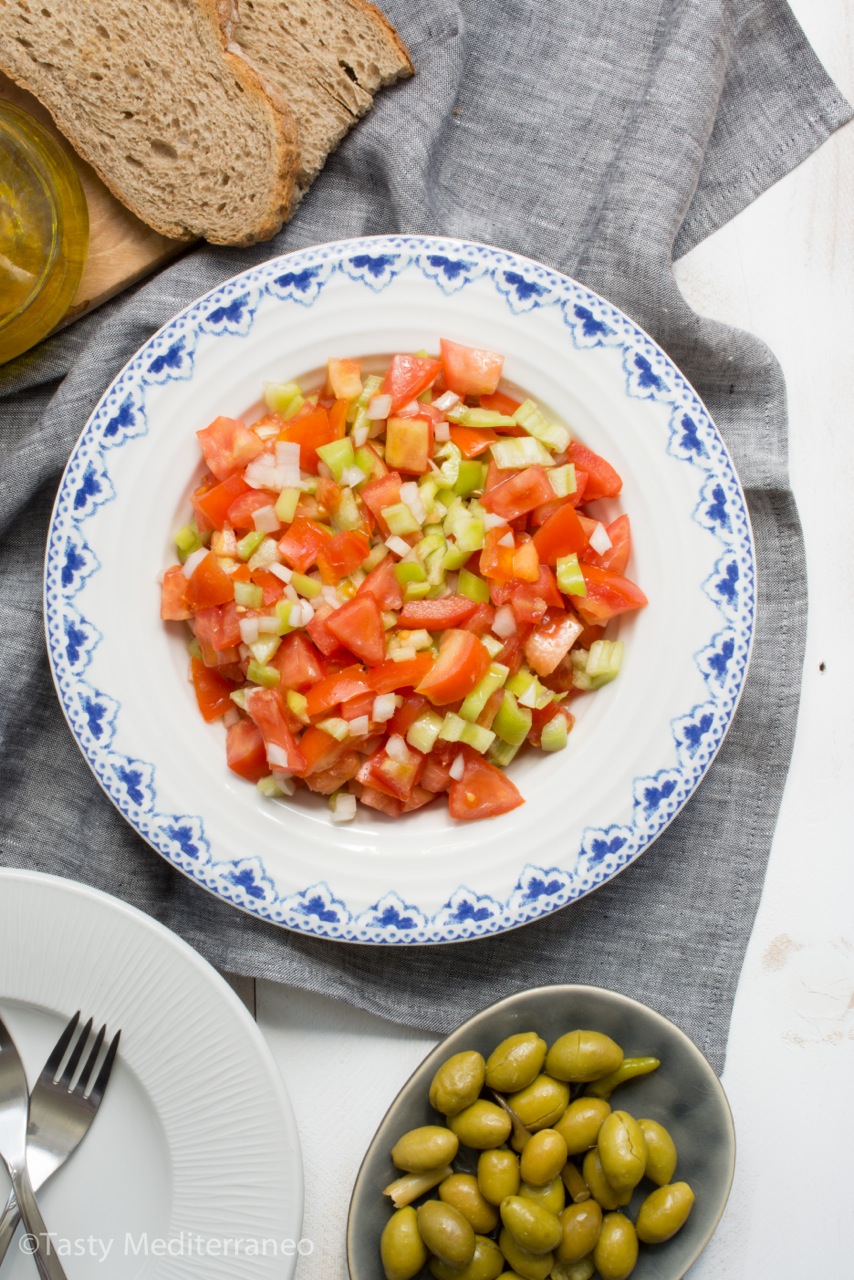 If somebody asks me about a typical summer dish in Majorca (Balearic Islands – Spain), I would have a few answers to give, but the first and more refreshing summer dish that comes to my mind is the "Trampó": a tomato, onion and green pepper salad with extra virgin olive oil and a pinch of salt as the only dressing.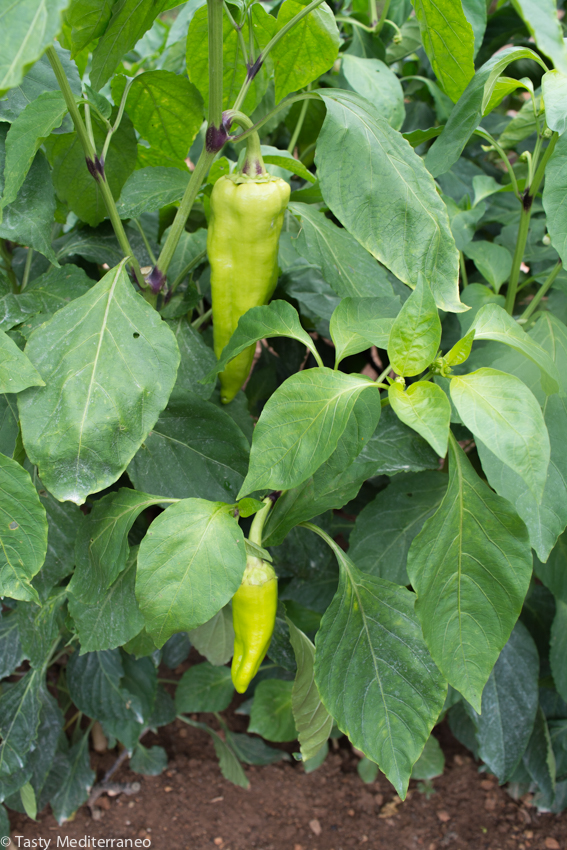 Most of people in the Majorcan countryside grow their own fruits and vegetables, and during summer they would have plenty of tasty tomatoes and peppers. When my aunts want to prepare Trampó, they go out to their gardens and pick their veggies to prepare this simple and delicious Mediterranean meal.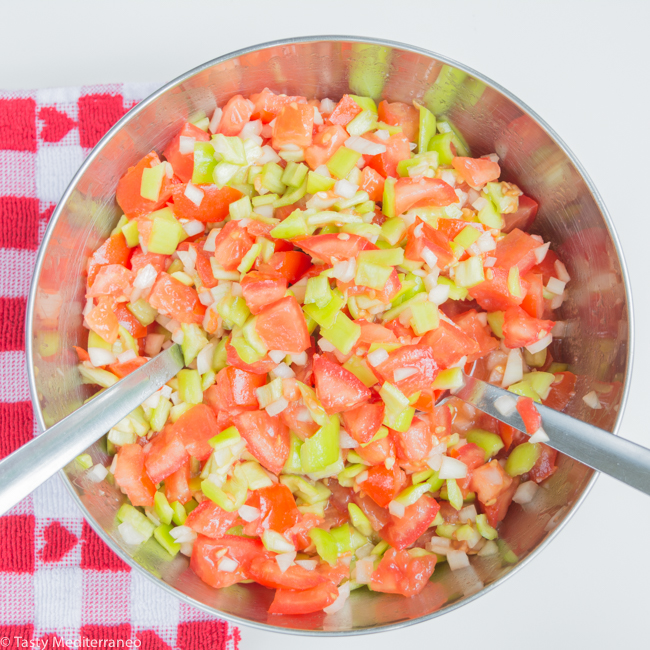 Preparing this healthy vegan salad with these fresh organic ingredients guarantees a delicious and mouth-watering result. This salad is perfect to be served accompanied by country bread and olives.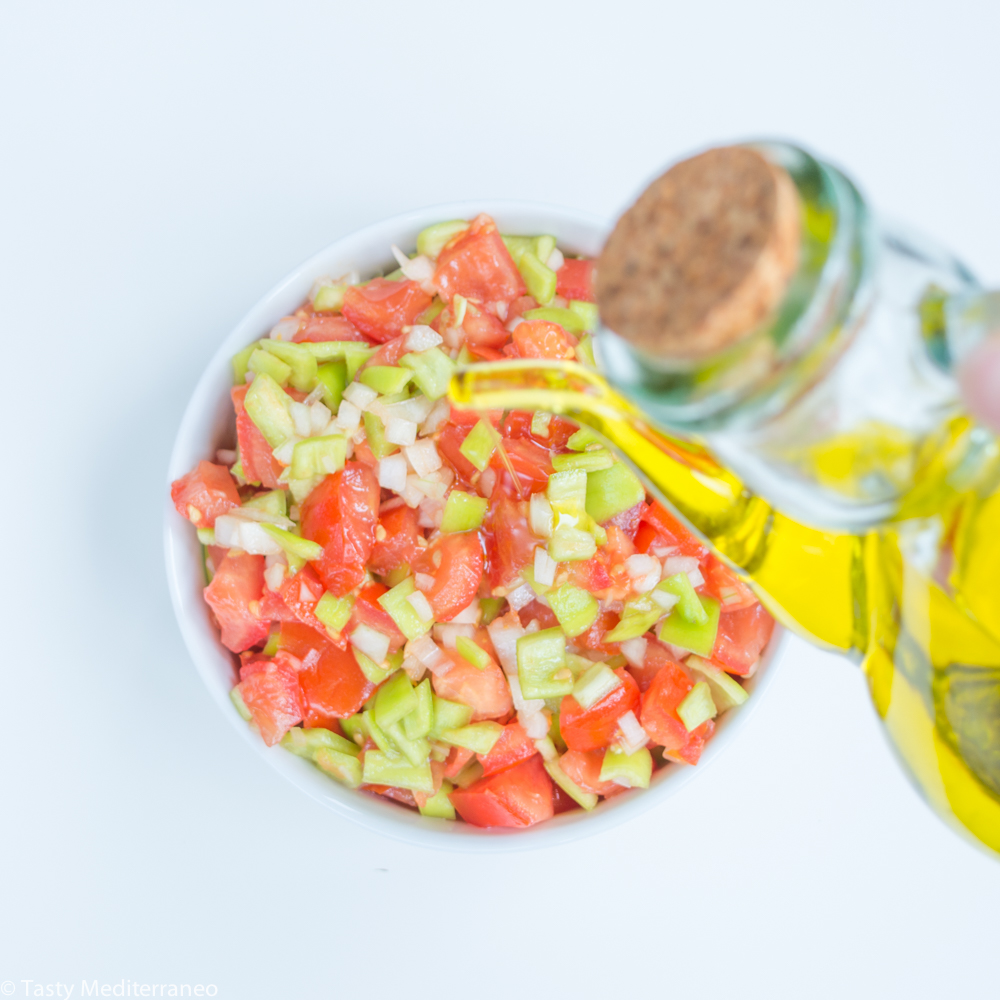 Another very typical Majorcan summer dish is the "Coca de Trampó" and that will be the next recipe I will  share with you. In the meantime enjoy this tasty Mediterranean salad recipe!
If you try this healthy and simple Majorcan salad recipe, please let me know, leave a comment and rate it. I would love to know what you come up with!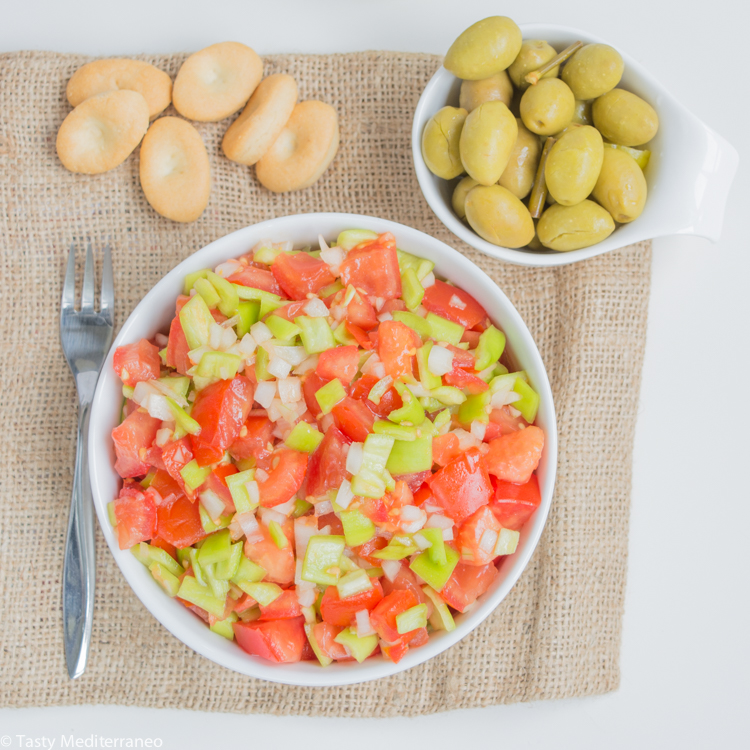 Trampó (Majorcan salad)
Author:
Margarita @ Tasty Mediterraneo
Cuisine:
Mediterranean diet
Ingredients
5 Tomatoes, diced
6 Small green peppers, cored and diced
1 onion, peeled and finely chopped
4 tablespoons extra virgin olive oil
1 teaspoon salt (or salt to taste)
Instructions
Have all the vegetables well washed and prepared as indicated in the ingredients description.
In a large bowl add the tomatoes, the diced peppers, the finely chopped onion, the 4 tablespoons of extra virgin olive oil and salt to taste. Mix it all well and serve or keep in the fridge up to a couple of days.