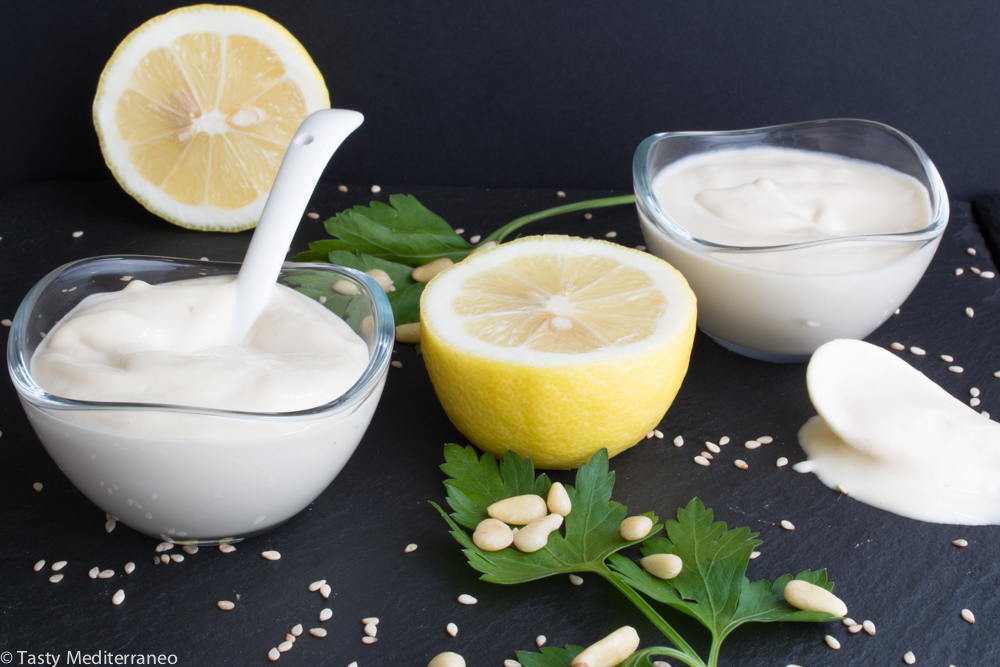 The United Nations declared 2016 the International Year of Pulses (IYP) #IYP2016. This aims to create awareness of the nutritional benefits of pulses as part of sustainable food production.
Pulses are a staple of the Mediterranean diet. They are good sources of plant-based proteins, amino acids, fibre, iron, B group vitamins and other nutrients that help prevent cancer, diabetes and heart diseases. They are low in fat, contain no cholesterol and so it is recommended to eat them as part of a healthy diet and to address obesity problems. They are a perfect addition to all sorts of dishes including soups and stews.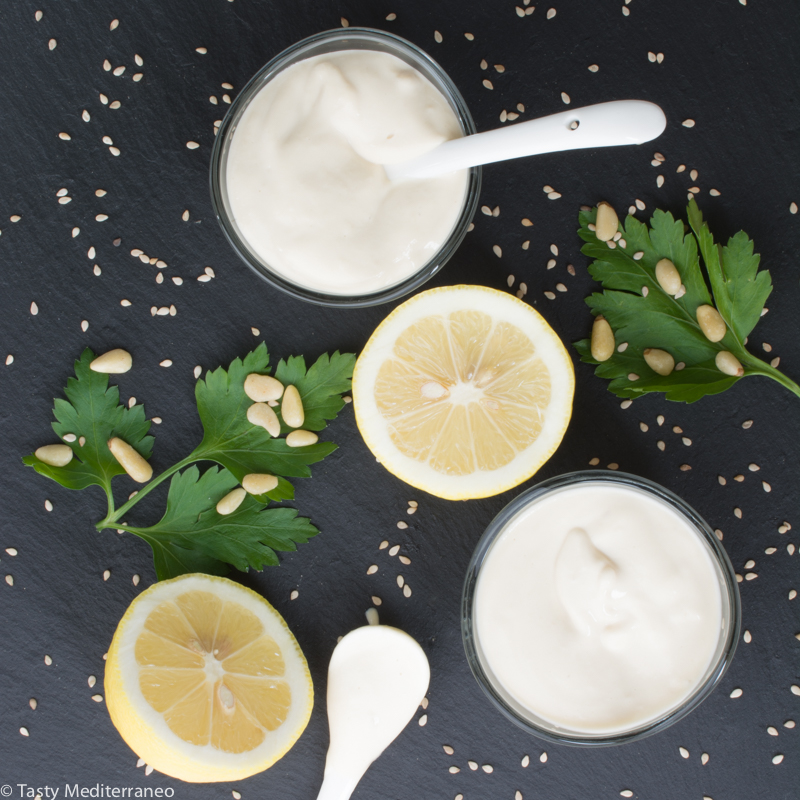 For those who wonder what kind of recipes they can prepare with pulses, here you have some of my recipes already published at Tasty Mediterraneo: "Rishta: Lebanese lentils soup", "Mediterranean Falafel", "Lebanese foul moudammas", "Creamy white beans & vegetables soup", "Red kidney beans, avocado & tahini paté", "Lentil, rice & vegetables soup", … and so many other of my recipes with pulses that you can find at Tasty Mediterraneo.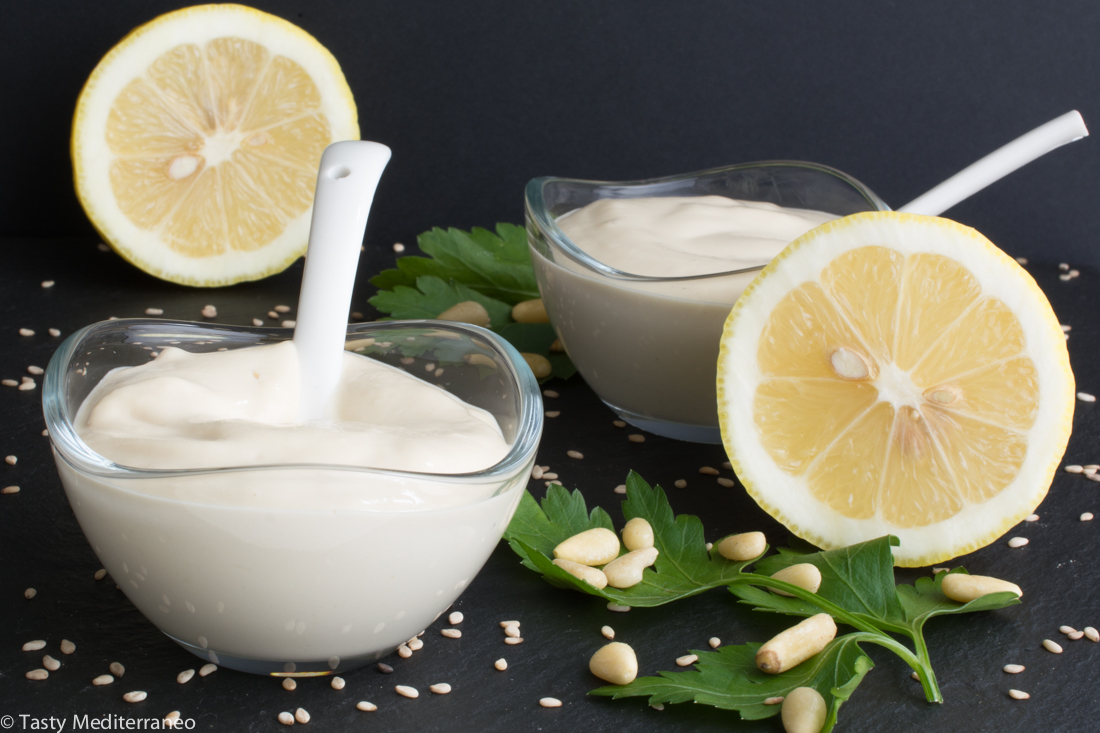 Today's recipe, the Lebanese Tarator, is a tasty and nutritious tahini sauce that is perfect to be served with my Falafel recipe. As you know my falafel recipe contains two different kinds of pulses: chickpeas and split dried fava beans. And this delicious vegan, gluten and dairy free sauce is the perfect addition to your falafel sandwich or burger.
If you try my tahini sauce recipe, please let me know, leave a comment and rate it. I would love to know what you come up with. Enjoy!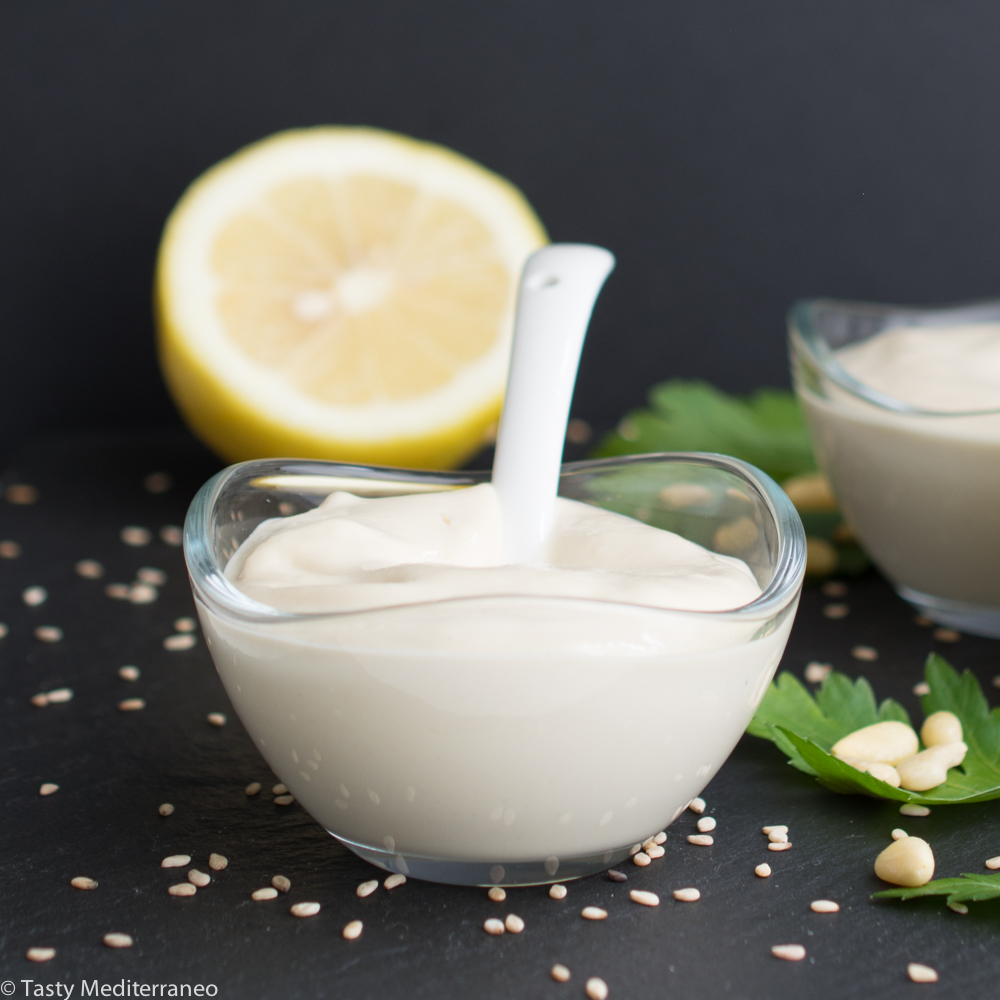 Lebanese Tarator: Tahini-based sauce
Author:
Margarita @ Tasty Mediterraneo
Cuisine:
Mediterranean Diet
Ingredients
5 Tablespoons tahini (sesame seed paste)
4 Tablespoons freshly squeezed lemon juice
3 Tablespoons water
A pinch of sea salt
Instructions
In a small bowl mix well all the ingredients until combined.
Notes
You can add a bit more of water if you would like to have a runnier texture for the sauce.
Optionally you can add some parsley leaves and pine nuts.