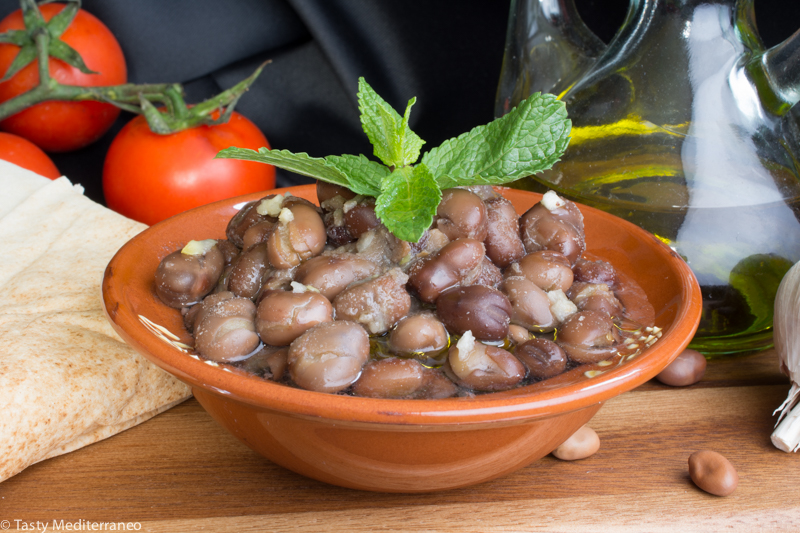 Welcome December! The last month of the year, the month in which many of us look back and reflect on what we have done so far and the month in which we start hoping and making plans for the year ahead.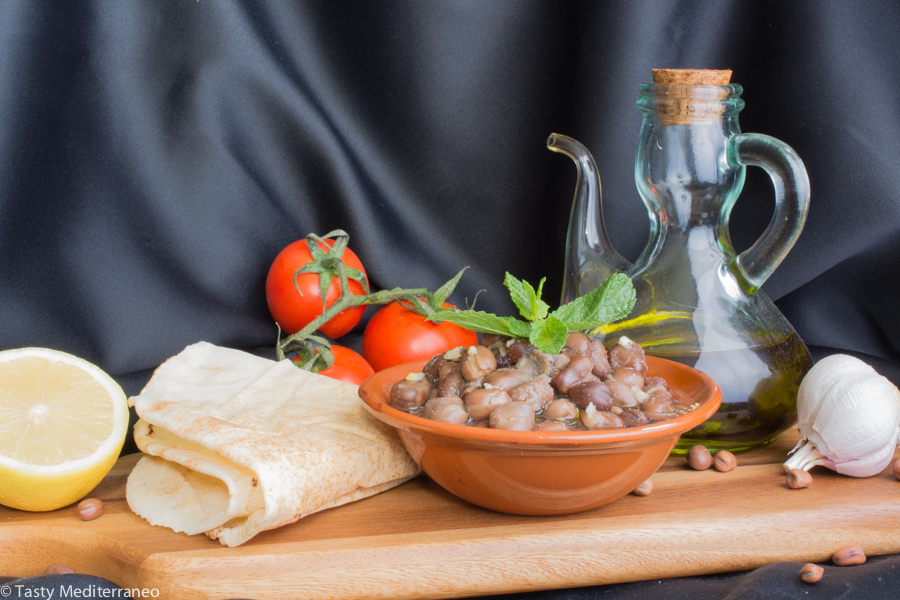 December is also a festive season. A festive season that is very often associated with big meals that go on and on throughout the month. We have enormous feasts and gatherings around the table to celebrate with work colleagues, friends and family. And very often those big feasts are anything but healthy.
I am glad to say that we can always enjoy delicious yet healthy recipes at this time of the year and all year long. As I always say: eating well is not something that we just do for a limited period of time but something that should be part of our daily lives, a routine and a pleasure at the same time. So let the festive season begin with healthy and tasty Mediterranean recipes!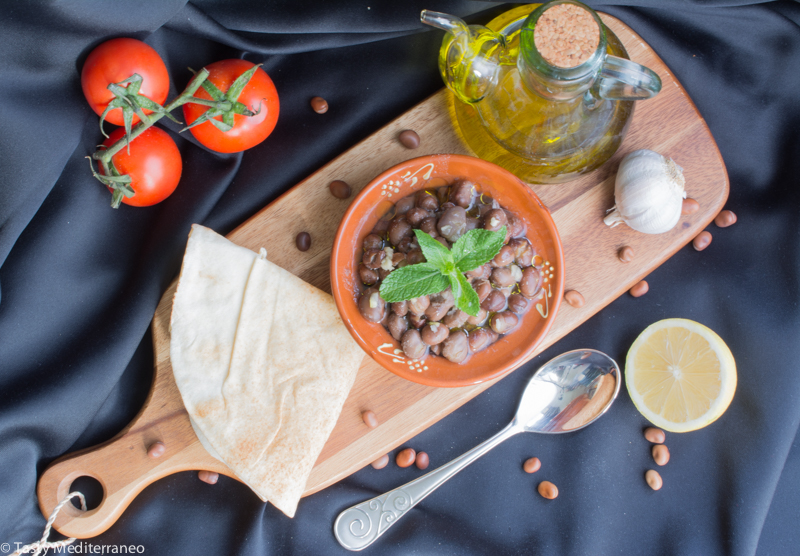 Today's recipe – Lebanese Foul Moudammas (Fava beans) – is one of my husband favourite meals, a Lebanese dish that reminds him of his childhood. A simple yet delicious legume dish that is a good source of protein, fiber, iron, B group vitamins and other nutrients that help prevent cancer and heart diseases.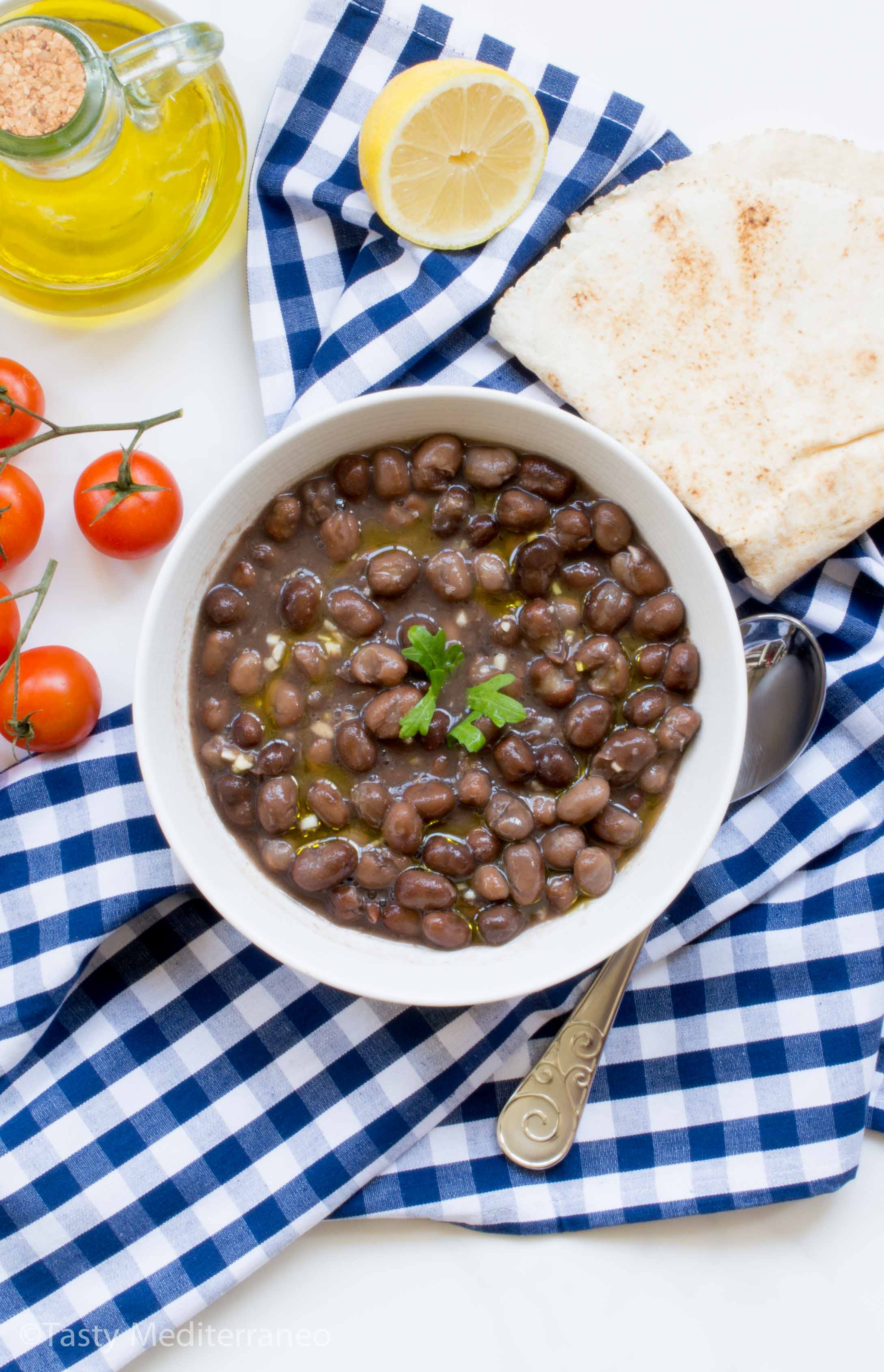 If you try this healthy and delicious vegan and gluten free Mediterranean diet recipe, please let me know, leave a comment and rate it. I would love to know what you come up with.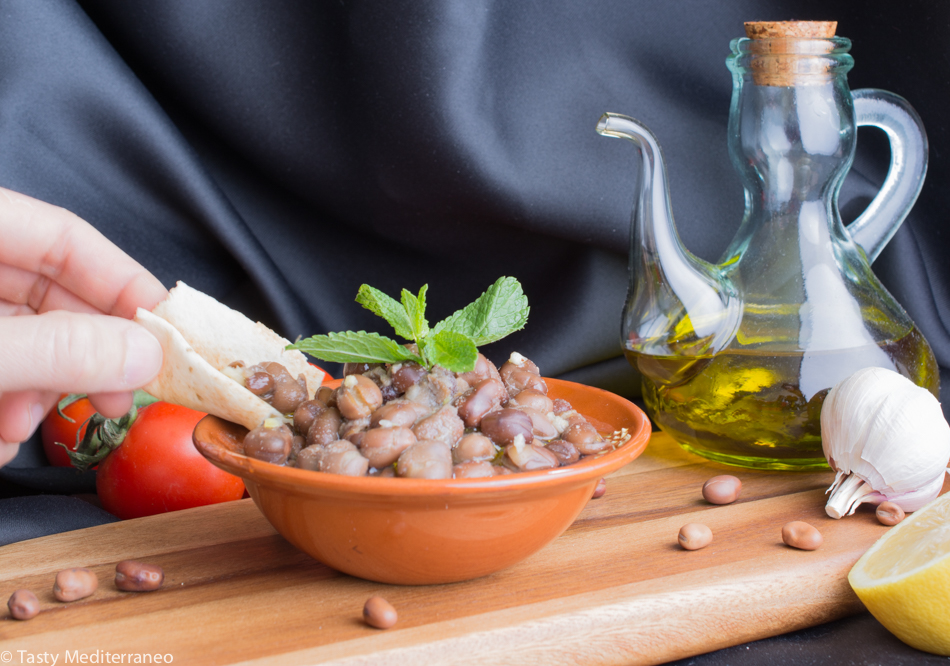 Foul Moudammas
Author:
Margarita @ Tasty Mediterraneo
Cuisine:
Mediterranean Diet
Ingredients
360g (1⅔ cup) Dried fava beans
1l of water
3 Garlic cloves, peeled and crushed
The freshly squeezed juice of 2 lemons
1 Small bunch of fresh mint
Sea salt
3 Tablespoons extra virgin olive oil
Instructions
Soak the dried fava beans in cold water for 10 hours (ideally leave them soaked overnight). Rinse them well and drain.
Have the ingredients well washed and prepared as indicated in the ingredients description.
Add the drained fava beans in a cooking pot, cover with water and add one-tablespoon extra virgin olive oil. Cook over low-medium heat, stirring occasionally, for 45 minutes or until tender. Add 1 teaspoon of sea salt, stir and remove from the heat.
Add the freshly squeezed lemon juice, the garlic and two tablespoons of extra virgin olive oil. Serve and garnish with fresh mint.
Notes
It is common to serve this dish accompanied with Lebanese bread, olives and some fresh vegetables such as tomatoes and Lebanese cucumbers.