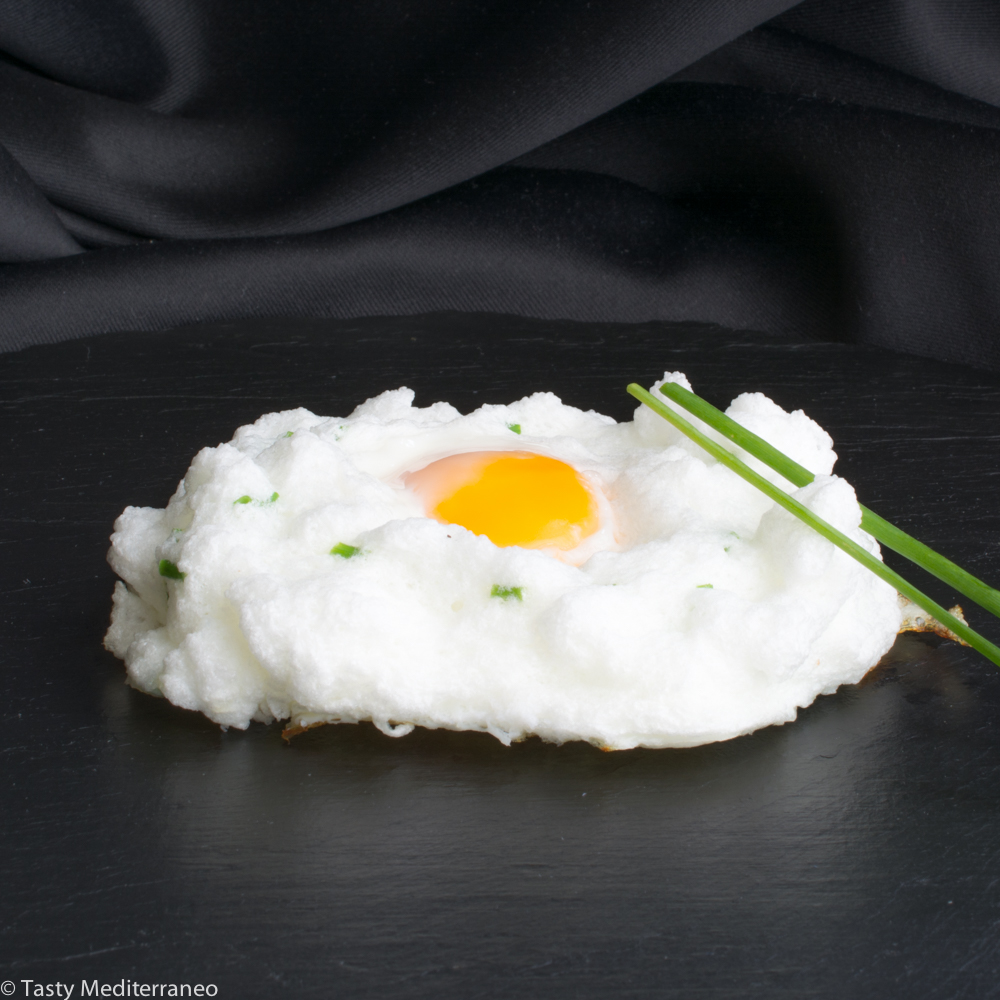 Last Sunday I attended #BLOGGERCONF, the Irish Blogger Conference. This was my first blogger event since I started my blog Tasty Mediterraneo 5 months ago and I have to admit I really enjoyed it!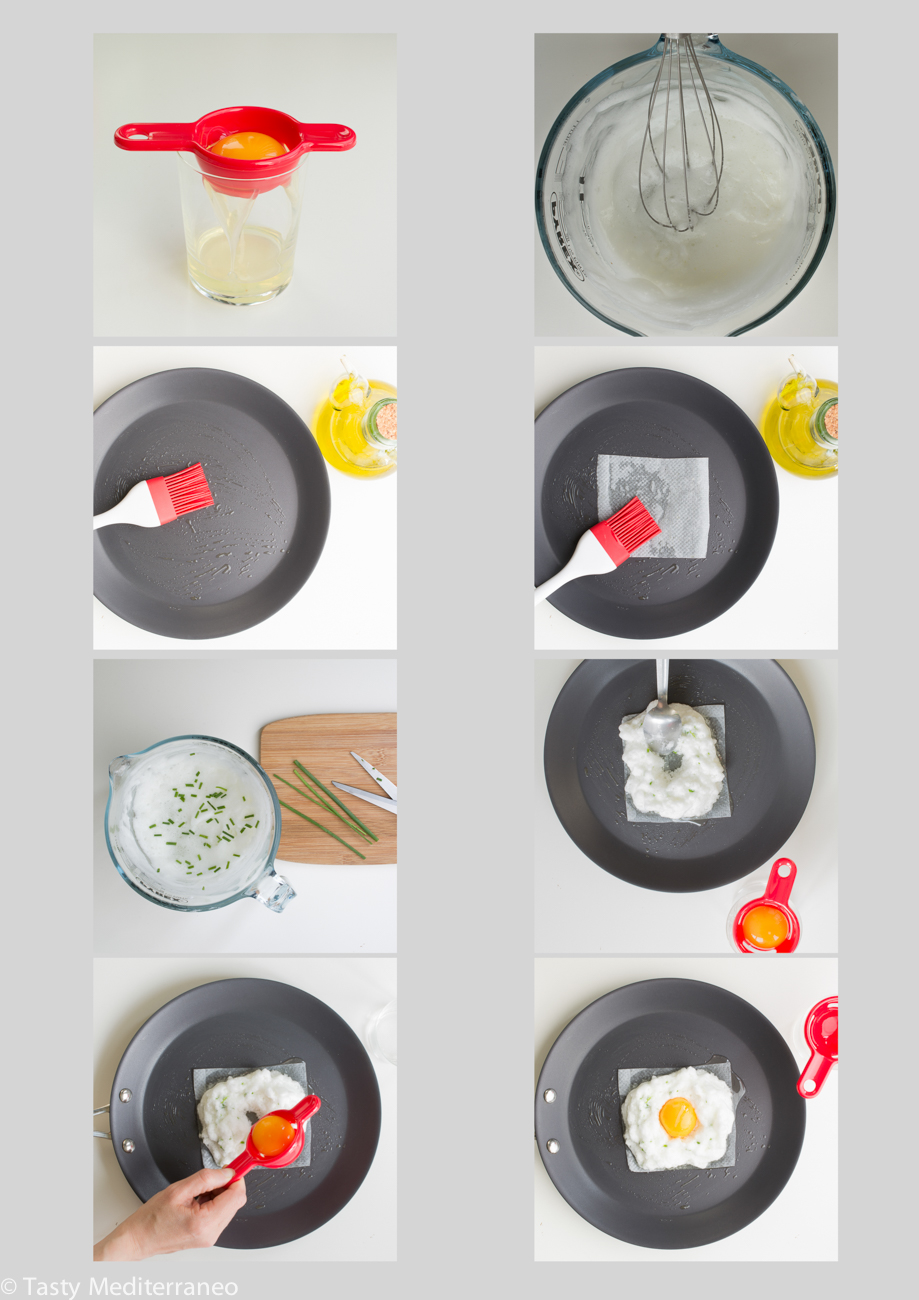 The founder of this conference, Emma O'Farrell did a great job bringing a selection of top speakers such as: Jenny Taaffe (CEO iZest Marketing), Joan Mulvihill (CEO Irish Internet Association), Barbara Scully (Freelance journalist and broadcaster), Laura Haugh (Mummy Pages Ireland)… We received excellent twitter tips from Samantha Kelly (Twitting Goddess), amazing video tips from Simeon Quarrie (Director Vivida), great YouTube tips from Clissare Clare Cullen…  and a few top Irish bloggers shared with the audience their experiences, tips and tricks.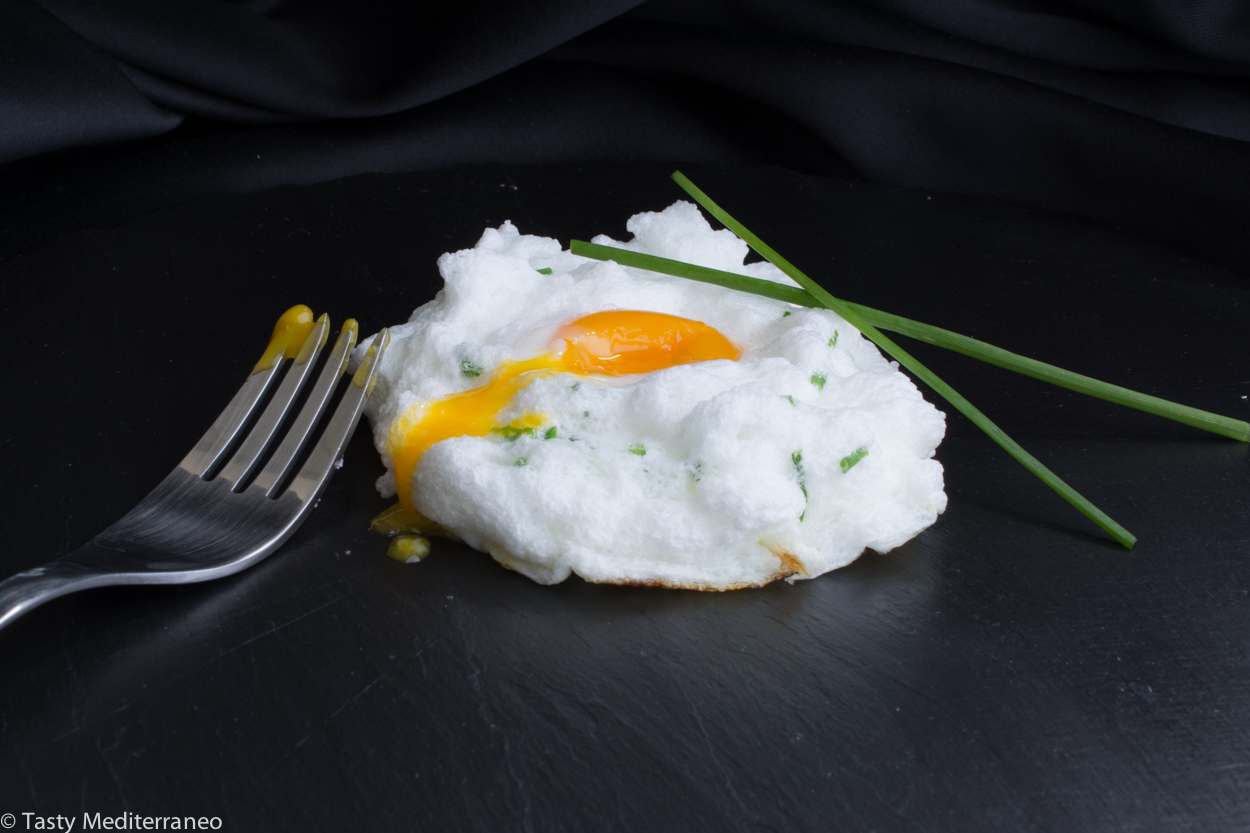 A large number of fashion and beauty bloggers attended the event. Not that many food bloggers though, but it was great to meet the few foodies attending the event.
In my opinion beauty and healthy food are related. Eating well should not be a trend but rather a lifestyle. It is not something that we just do for a limited period of time with the purpose of losing some weight to get ready for a special occasion. It is something that should be part of our daily lives, a routine and a pleasure at the same time. The pleasure of enjoying tasty and delicious healthy food, the pleasure of knowing we are doing the best thing for our body and health and the pleasure of knowing that we will be both looking good and feeling good.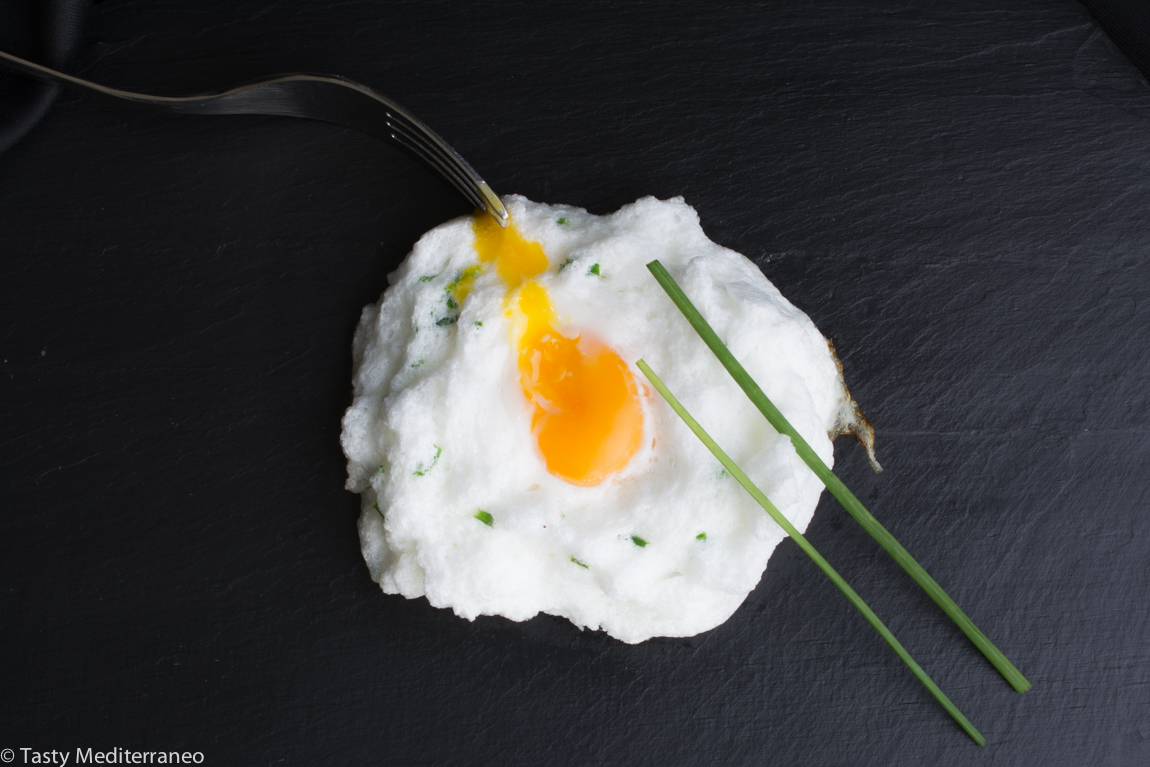 Today I have prepared for you a very easy, healthy and beautiful recipe. It is a very humble egg but cooked in an original cloud shape. Add this beautiful egg in cloud on top of my delicious pisto Manchego recipe and surprise your guests for Thanksgiving or Christmas dinner in a healthy and simple way.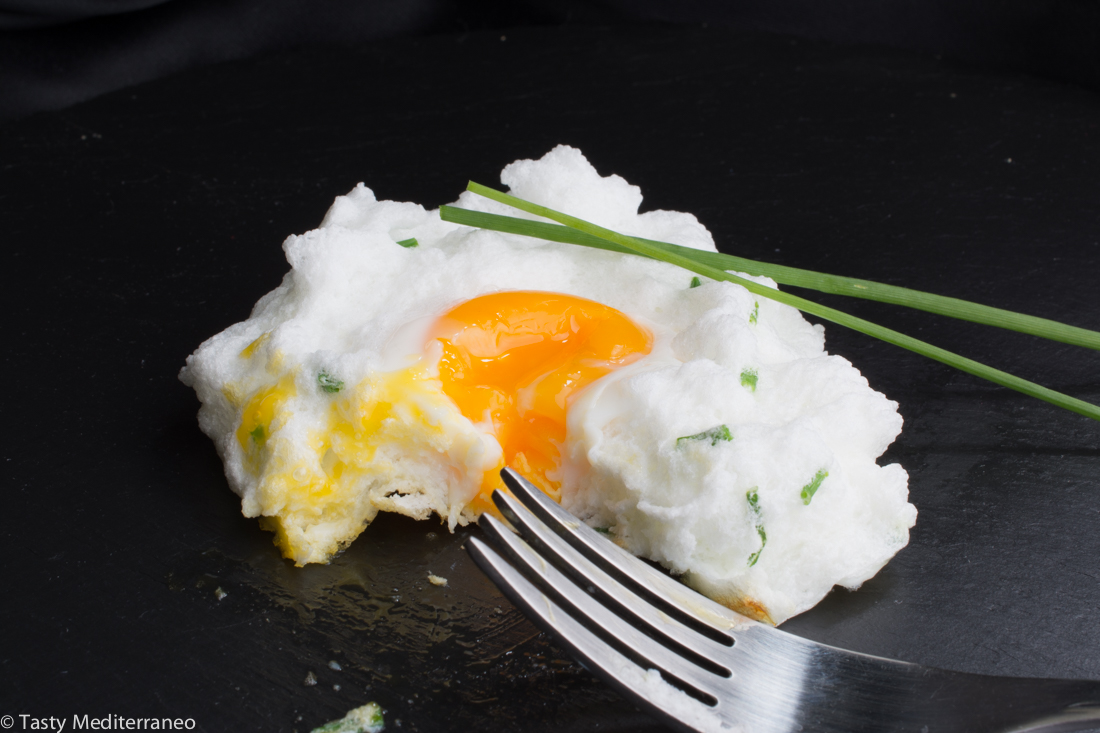 If you try this easy and tasty egg cloud recipe, please let me know, leave a comment and rate it. I would love to know what you come up with. Enjoy!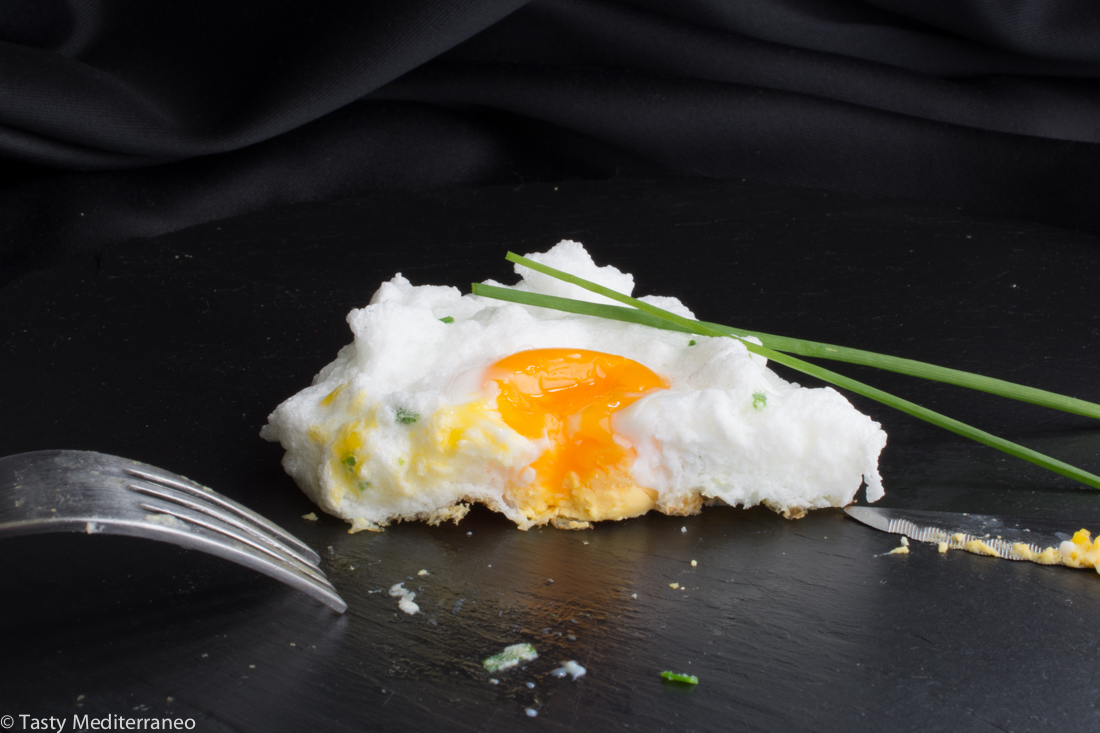 Egg cloud with chives
Author:
Margarita @ Tasty Mediterraneo
Cuisine:
Mediterranean Diet
Ingredients
1 Free range egg
Pink (Himalayan) salt
1 teaspoon extra virgin olive oil
1 Small bunch of chives, chopped
Instructions
Separate egg white from yolk. Place the white of the egg in a large mixing bowl and place the yolk in a separate cup.
Whip the white of the egg well for about 2 minutes, stir in a few of the chopped chives.
In a non-stick frying pan add a few drops of extra virgin olive oil, line one small portion of non-stick baking paper and add a few drops of EVOO over it. (See step-by-step pictures) Heat over medium-low heat.
Pour the whipped white of the egg over the baking paper, making a small well in the middle where we will add the egg yolk. Cook it over medium-low heat for approximately 5 minutes, add salt to taste and serve hot.