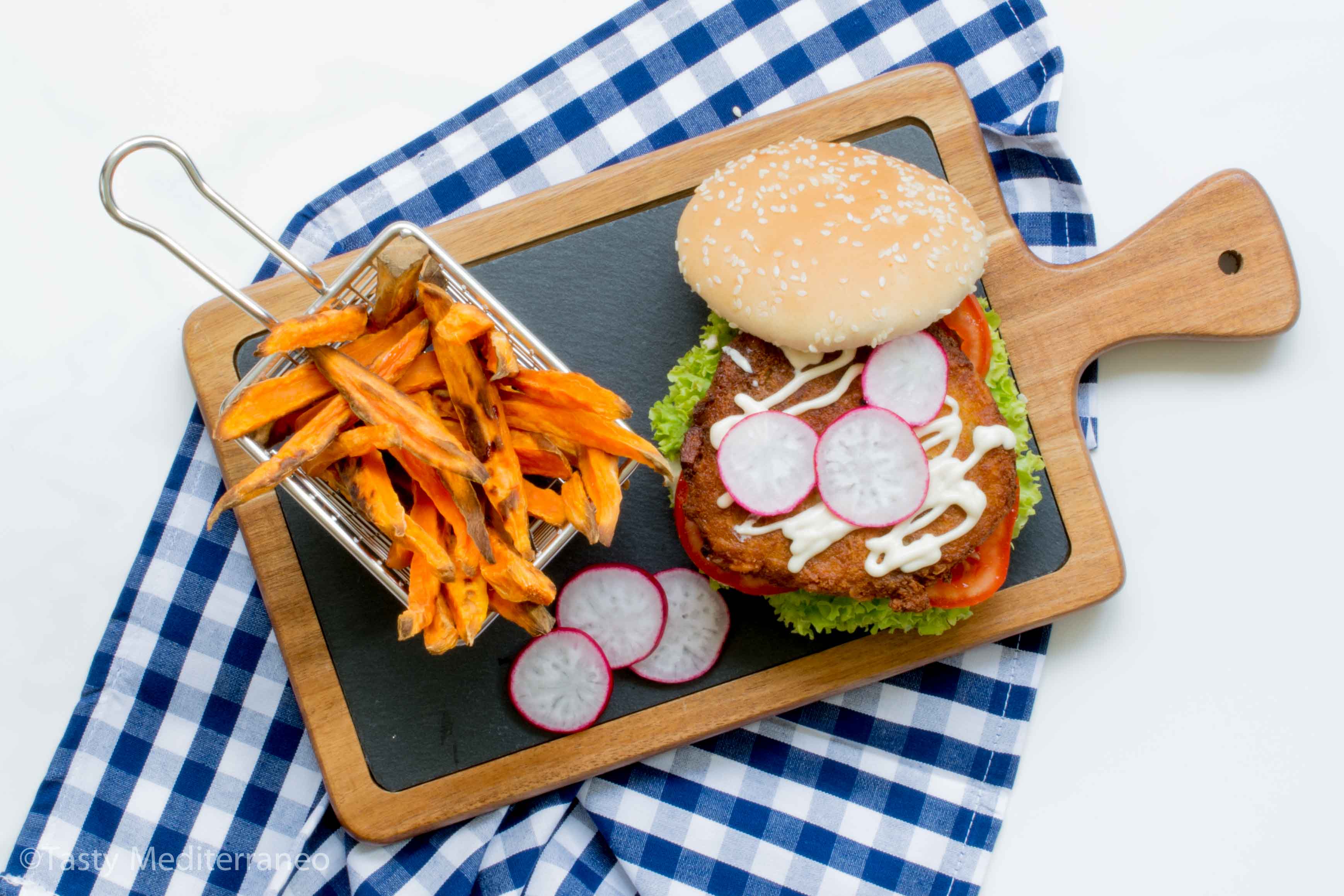 Legumes are a staple of the Mediterranean diet and you can find plenty of vegetarian and vegan pulses recipes on my blog under the "Beans & other legumes" category.
Pulses are highly nutritious foods. Pulses are part of the legume family, but when we talk about pulses we refer only to the dried seed. Legumes are good sources of proteins, amino acids, fibre, iron, potassium, B group vitamins and other nutrients that help prevent cancer, diabetes and heart diseases. Pulses are naturally low in fat and contain no cholesterol.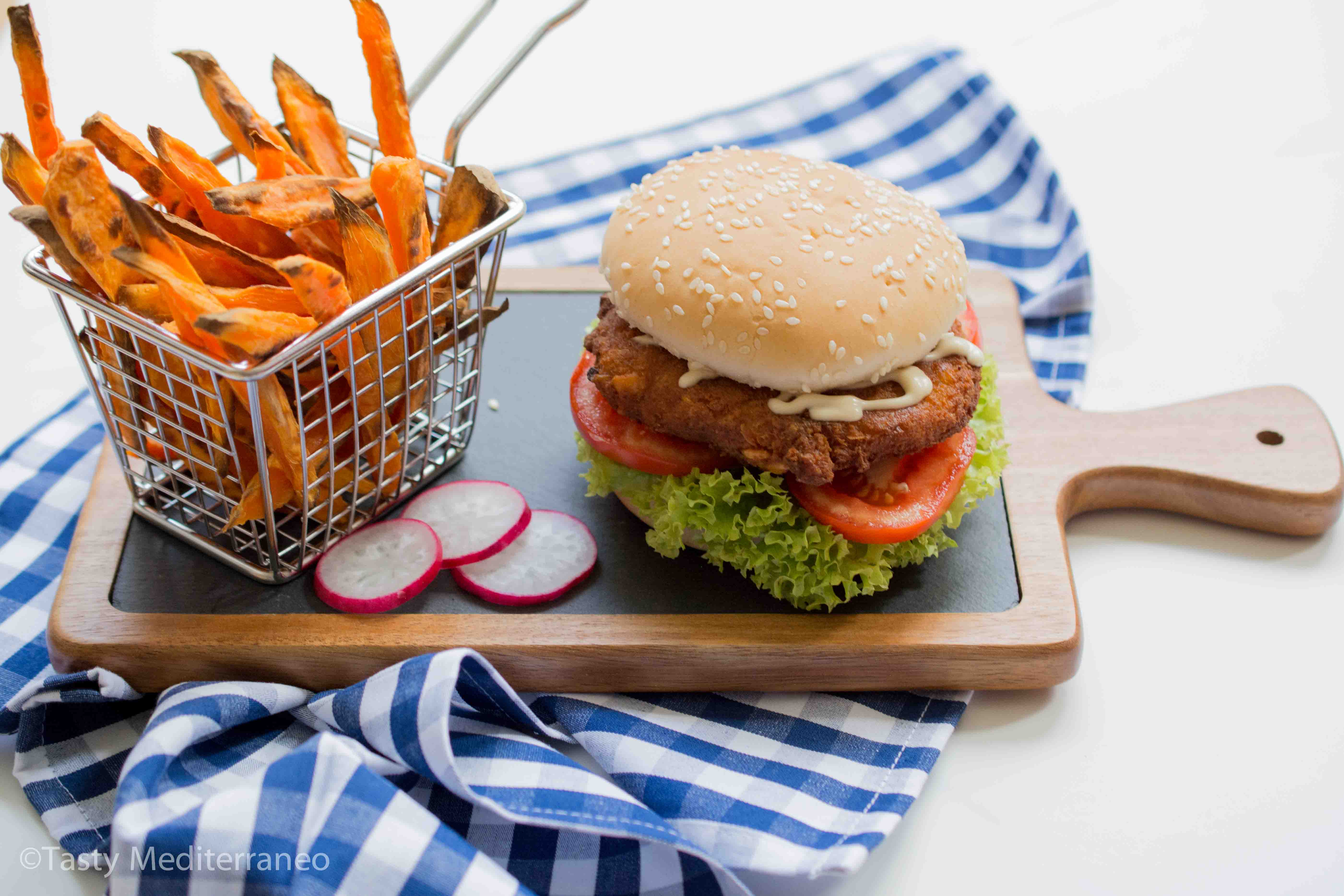 Pulses are an excellent source of folate that is essential to the nervous system function and especially important during pregnancy to prevent fetal neural tube defects.
The consumption of cereals with pulses has the potential to increase the absorption of protein of the overall meal. So it is good to have your favourite pulses recipes with some bread or rice to increase the absorption of the protein.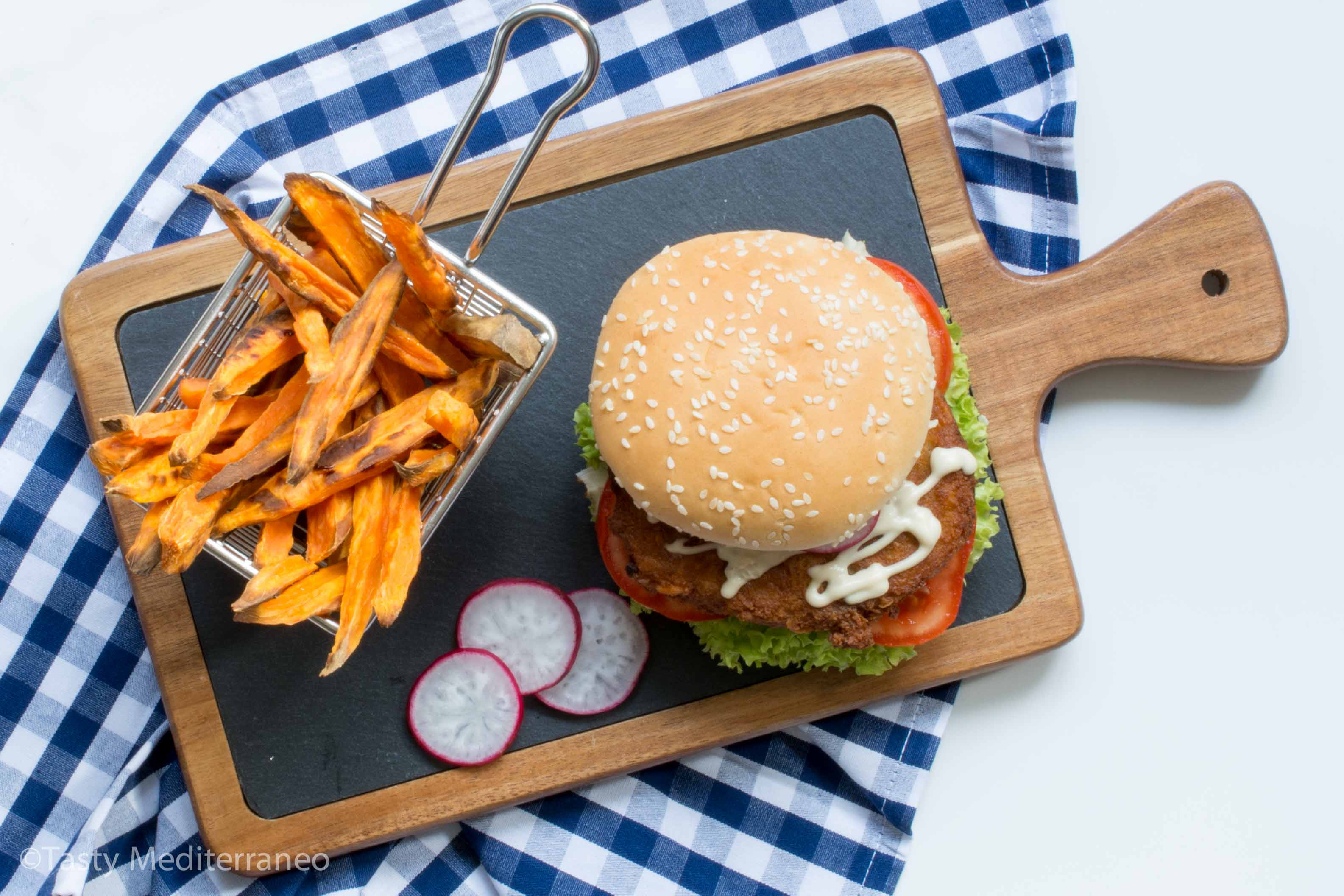 But pulses are not only a highly nutritious food, they are also linked to a sustainable agriculture. Pulses crops increase farm biodiversity and create a more diverse landscape for animals and insects. And pulses have nitrogen-fixing properties that help improve soil fertility. By producing a smaller carbon footprint, pulses help reduce greenhouse gas emissions.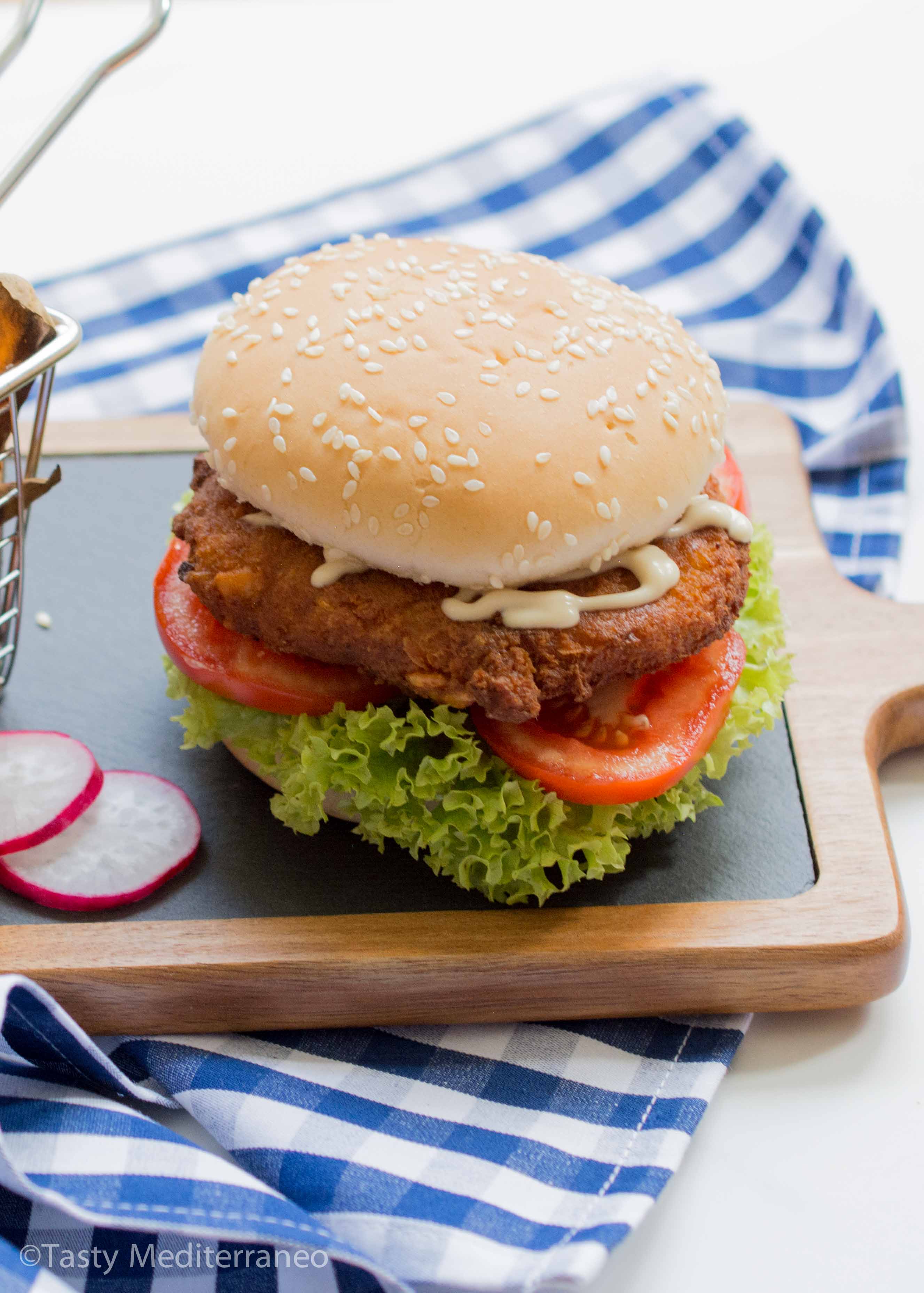 Today I share with you a recipe for vegan falafel burgers. I use my Lebanese family falafel recipe for this burger, and it contains 2 types of pulses: fava beans and chickpeas. The sauce I add to my falafel burger is no other than my Lebanese family tarator sauce, a delicious tahini based sauce.
If you try this tasty and nutritious Mediterranean diet recipe of "Vegan falafel burger with tarator sauce" please let me know, leave a comment and rate it. I would love to know what you come up with. Enjoy!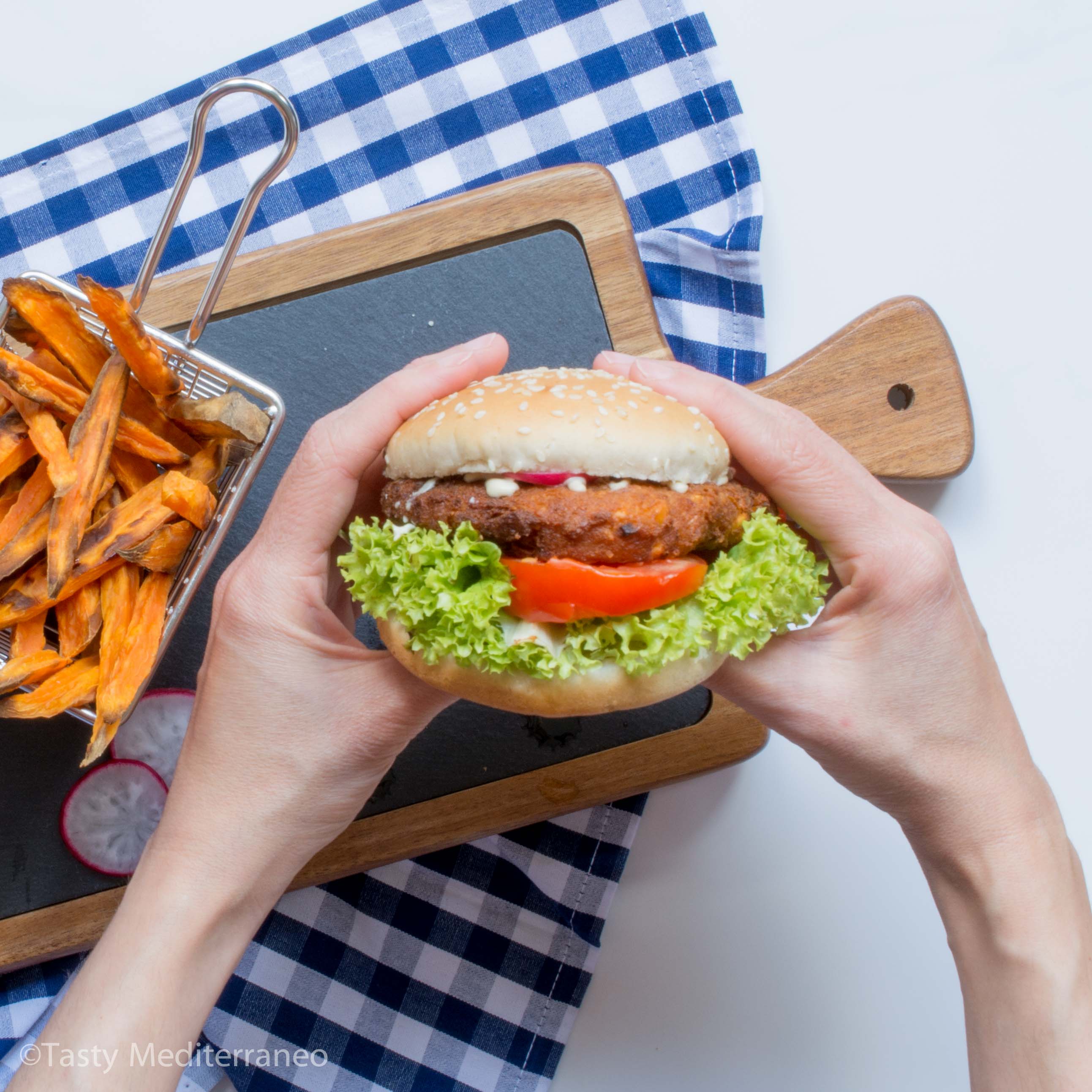 Vegan falafel burger with tarator sauce
Author:
Margarita @ Tasty Mediterraneo
Cuisine:
Mediterranean Diet
Serves:
12 falafel burgers
Ingredients
For the Falafel:
500g (2 ½ cups) Split dried fava beans
250g (1 ¼ cups) Dried chickpeas
1 Potato, peeled and cut into small pieces
1 Onion, peeled and finely chopped
5 Garlic cloves, peeled and finely minced
½ Teaspoon of baking soda
¼ Teaspoon of baking powder
1 Teaspoon of salt
1 Teaspoon of cumin
1 Teaspoon of falafel spices (coriander, white pepper, cumin, cinnamon, black pepper, salt)
For the burger:
12 Burger buns
6 Organic lettuce leaves
6 Organic tomatoes, thinly sliced
3 Organic radishes thinly sliced
Instructions
For the falafel:
Soak the dried fava beans in cold water for 10 hours. And soak the dried chickpeas in warm water for 10 hours. Ideally leave them soaked overnight. Rinse them well and drain.
Have the ingredients prepared as indicated in the ingredients description.
In a food processor mix the drained fava beans and chickpeas with the potato, onion and garlic cloves until combined but slightly chunky so that it maintains a bit of texture. Then add the cumin, the falafel spices and the salt and mix it all well with the help of a spoon until combined.
Keep the mix refrigerated for 20 minutes.
Remove the mix from the fridge and add the baking soda and the baking powder. Mix it all well and with your hands shape the falafel burgers.
Traditionally they are deep fried in oil for 4-5 minutes until golden. But personally I am not a big fan of frying and this is my cooking suggestion: Lightly grease an oven tray with olive oil and preheat the oven to 175 degrees C (350 degrees F). In a large frying pan heat a tablespoon of extra virgin olive oil over moderate heat, add the falafels and sauté for 3-4 minutes on one side until lightly golden, and then turn on the other side and sauté them for 3-4 more minutes. Then add them in the oven tray and bake them in the oven for 35-40 minutes, flipping them at the halfway point for even cooking.
For the burger:
Have all the vegetables well washed and prepared as indicated in the ingredients description.
Once the falafel is ready, fill in each of the burger buns with the falafel, the lettuce, the tomatoes and the radishes and add tarator sauce to taste.