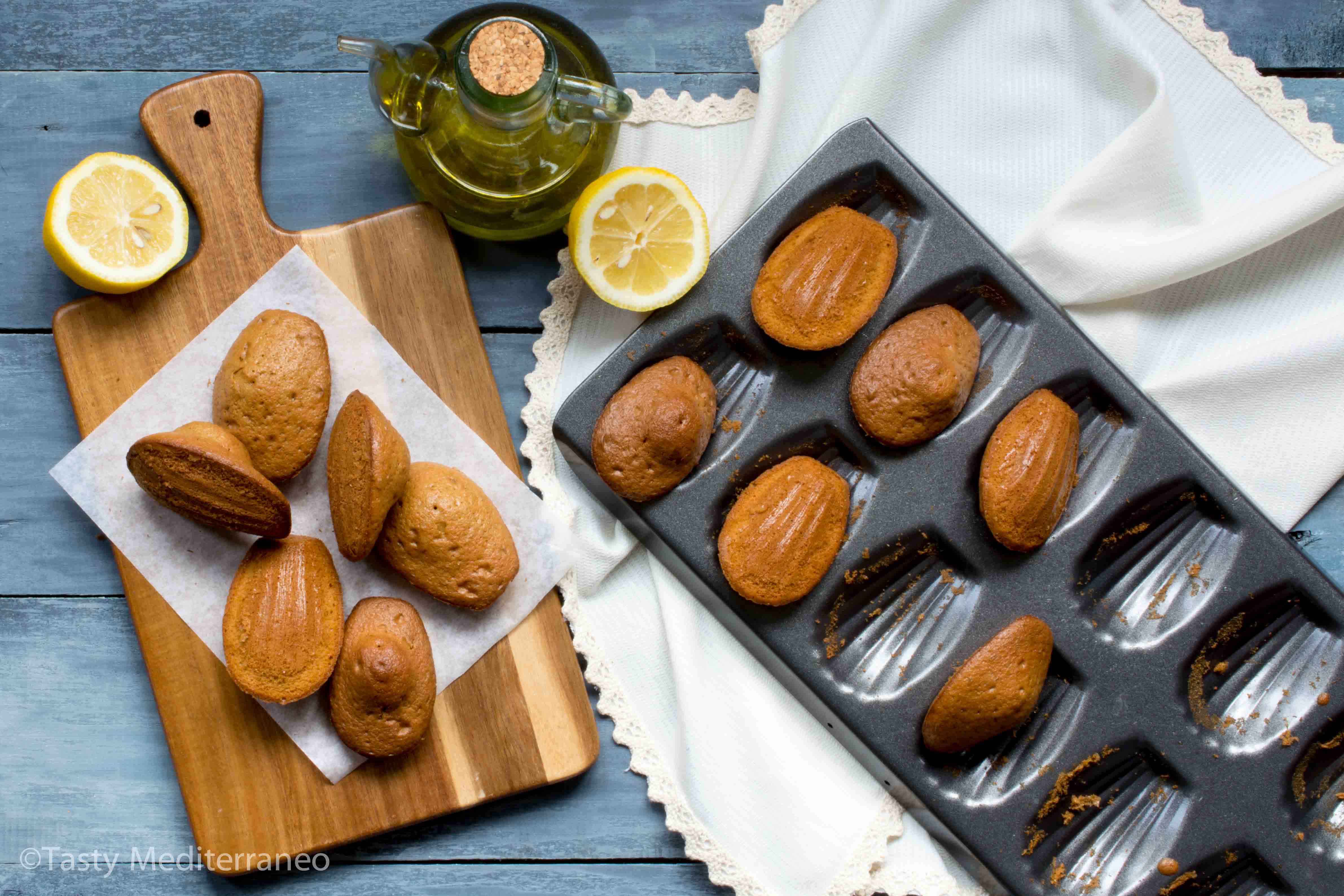 Yesterday I attended "The Dairy Matrix" symposium of the National Dairy Council of Ireland and the Irish Nutrition and Dietetic Institute.
Professor Arne Astrup from the University of Copenhagen, Dr. Emma Feeney from University College Dublin and Professor Ian Givens from University of Reading in UK, shared evidence from studies that indicate an inverse association between dairy and body weight, body fat mass, type 2 diabetes and cardiovascular disease.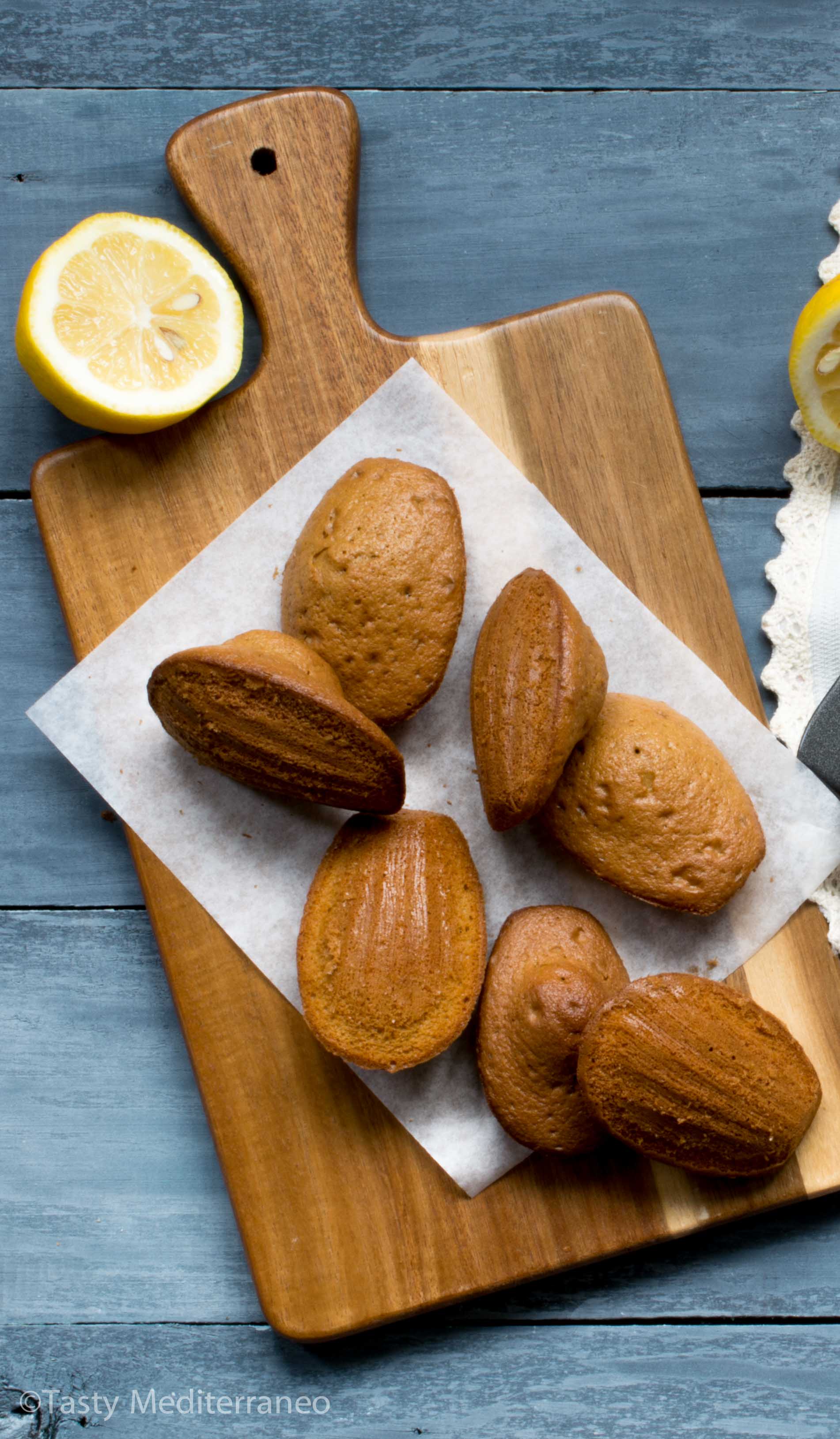 Dairy cannot be viewed as one entity. And particular positive health effects come mainly from the fermented dairy products (yogurts and cheese).
Dairy products, mainly cheese and yogurt, are consumed in moderation in the Mediterranean diet. They are highly nutritious foods and when consumed in moderation they are an essential part of a healthy eating plan. Dairy products are rich in high quality protein, vitamin D, potassium and calcium. They are a very good source of calcium for building healthy bones. Studies show that cheese and yogurt can help to boost immunity, lower blood pressure, reduce risk of diabetes, reduce risks for some types of cancers and help maintain a healthy weight.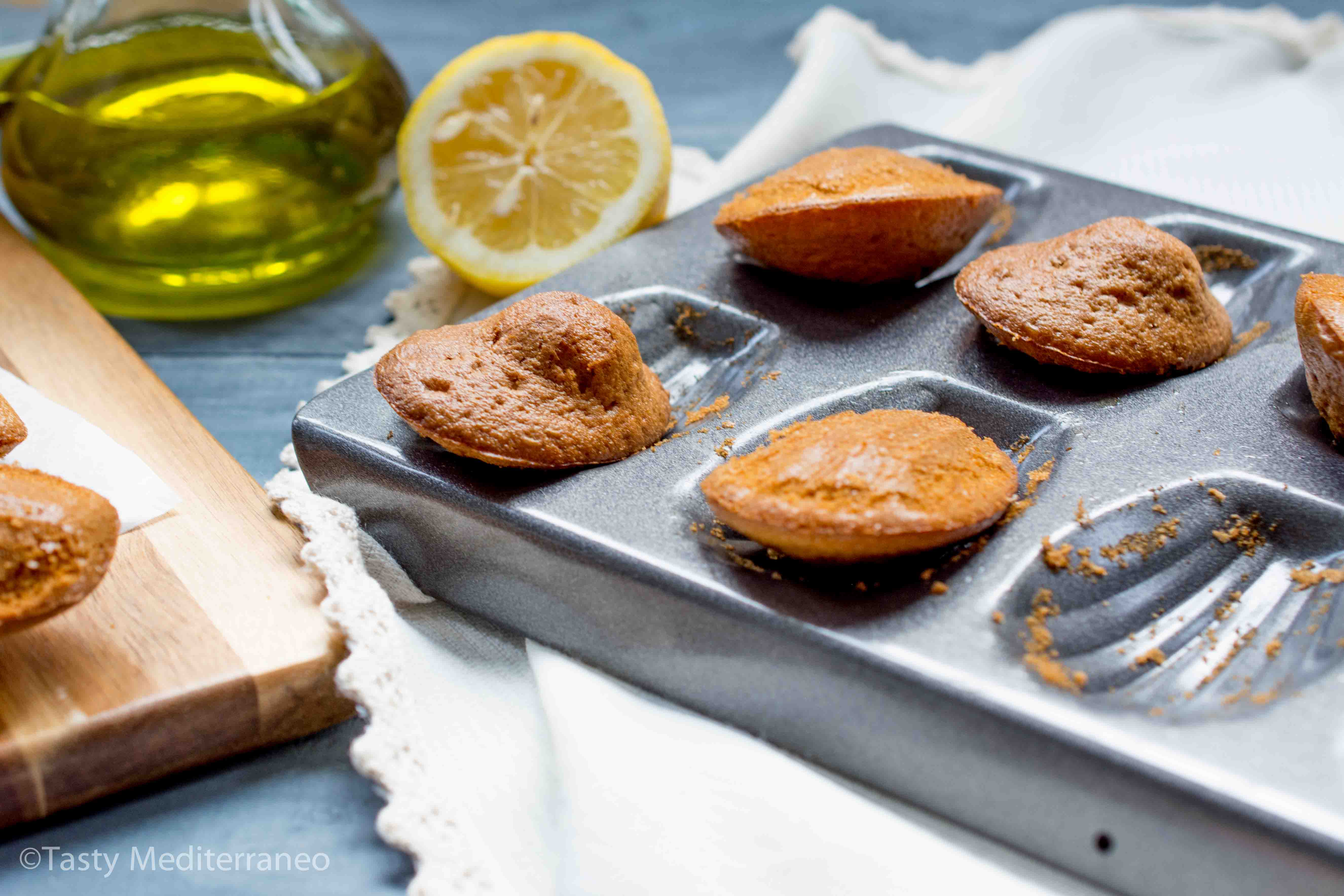 Unless you are vegan or have a dairy intolerance, it is good to incorporate natural cheese and yogurt to your diet.
The recipe I am sharing with you today of EVOO, yogurt & lemon zest madeleines is a tasty and nutritious treat for breakfast or teatime.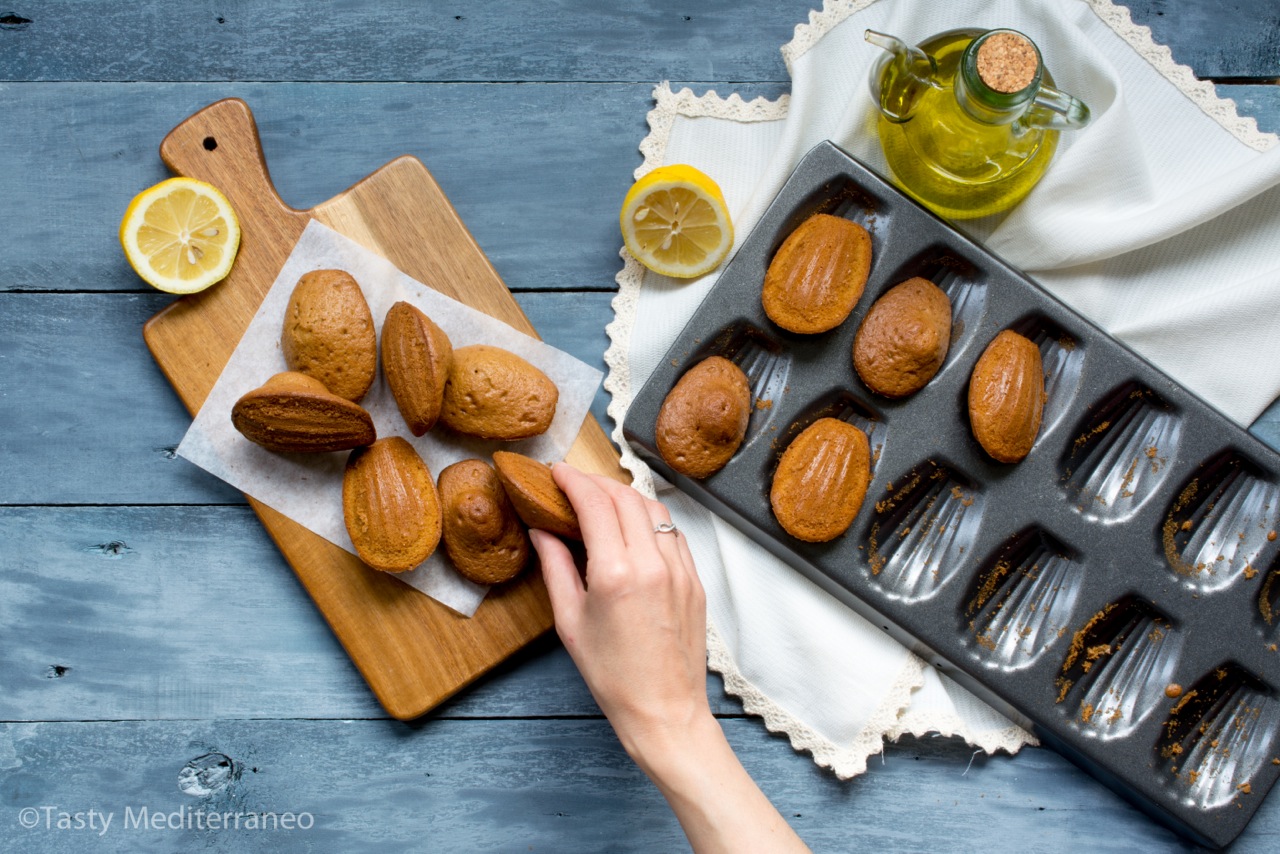 Those of you who have a dairy intolerance can replace the natural yogurt for your preferred dairy free alternative yogurt.
If you try this tasty and nutritious Mediterranean diet recipe of "EVOO, yogurt & lemon zest madeleines" please let me know, leave a comment and rate it. I would love to know what you come up with. Enjoy!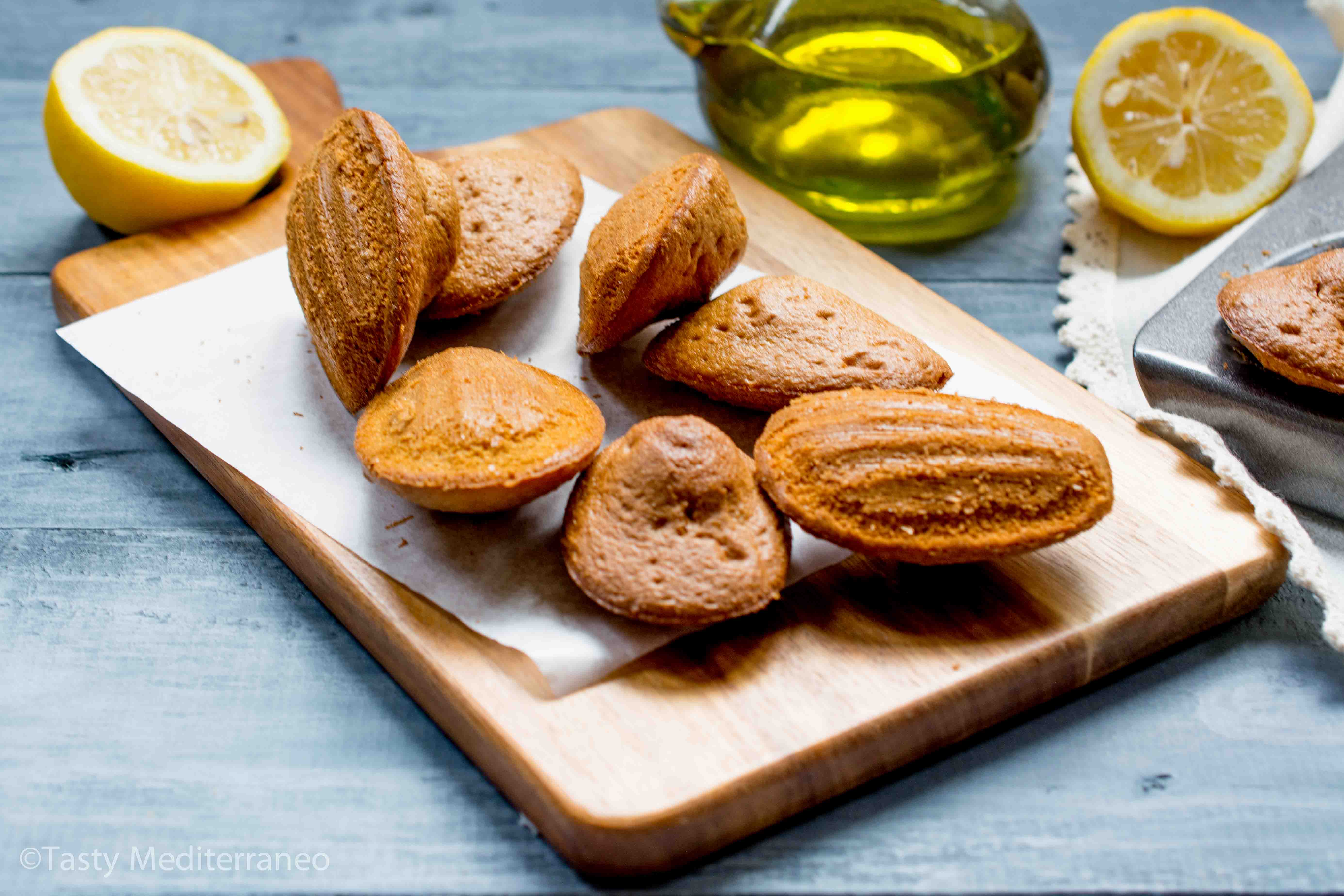 EVOO, yogurt & lemon zest madeleines
Author:
Margarita @ Tasty Mediterraneo
Cuisine:
Mediterranean Diet
Ingredients
4 Organic eggs
100g (½ cup) unrefined dark muscovado sugar
100ml (3.4 fl oz) extra virgin olive oil
3 Tablespoons organic natural yogurt
85g (2/3 cup) Organic plain flour
85g (2/3 cup) Organic whole-wheat flour
1 Teaspoon vanilla extract
¼ Teaspoon salt
2 Teaspoons baking powder
The zest of one organic lemon (avoid the bitter white membrane beneath the lemon peel)
Instructions
Preheat the oven to 175 degrees C (350 degrees F).
Lightly grease a non-stick madeleine pan with olive oil and set aside.
In a large bowl beat the eggs with a hand mixer. Add the sugar and continue mixing until dissolved. Then mix in the olive oil and the 3 tablespoons of natural organic yogurt.
Add in the flours, the vanilla extract, the baking powder, the salt and the zest of one lemon. And mix it all well until just combined.
Keep the batter in the fridge for approximately 10 minutes.
Remove from the fridge and give a final mix before filling the madeleine pan.
Bake in the middle of the oven for 15-16 min at 175 degrees C (350 degrees F).
Remove from the oven and leave to cool.