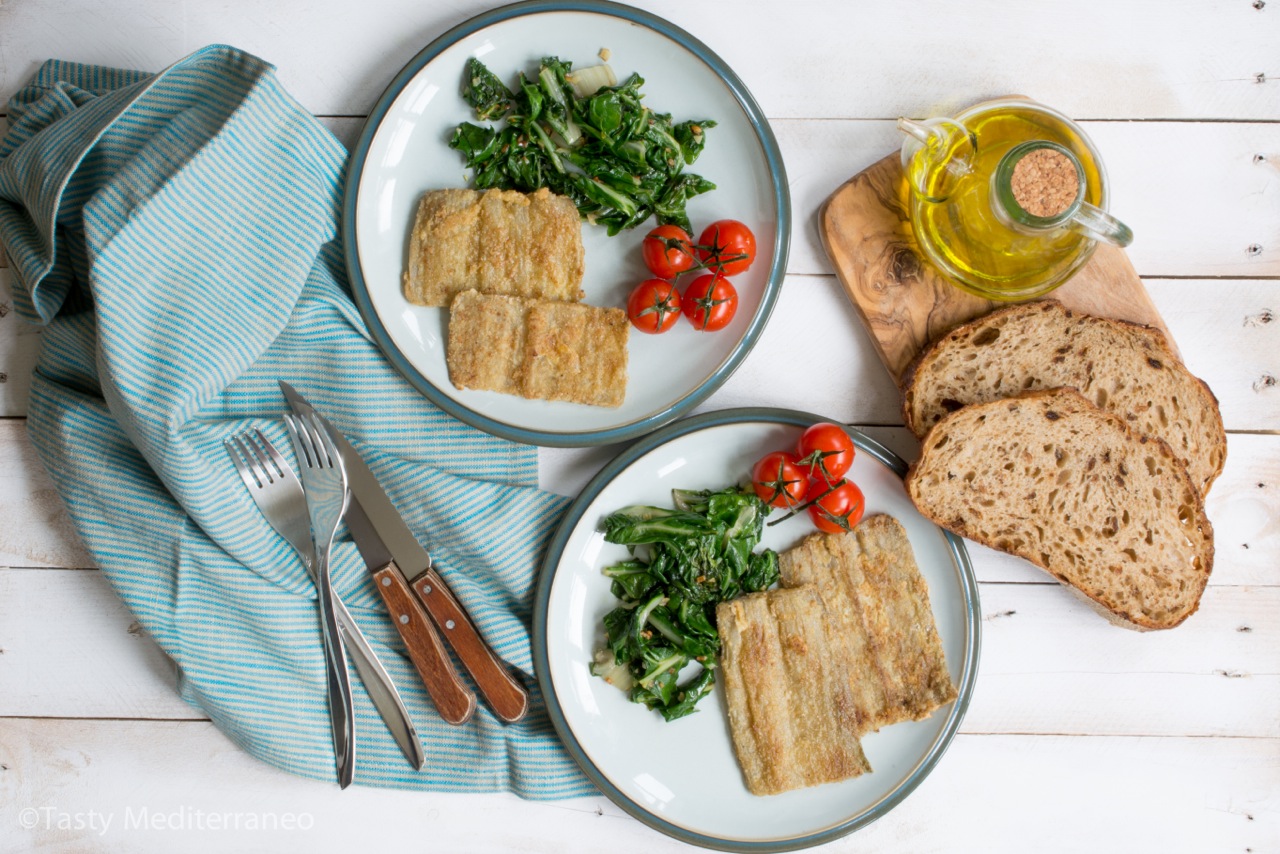 Chard, also known as Swiss chard, is a leafy green vegetable that we use a lot in the Mediterranean cuisine. It is rich in vitamins A, K, C and E and in dietary fibre as well as in minerals such as magnesium, manganese, iron & potassium.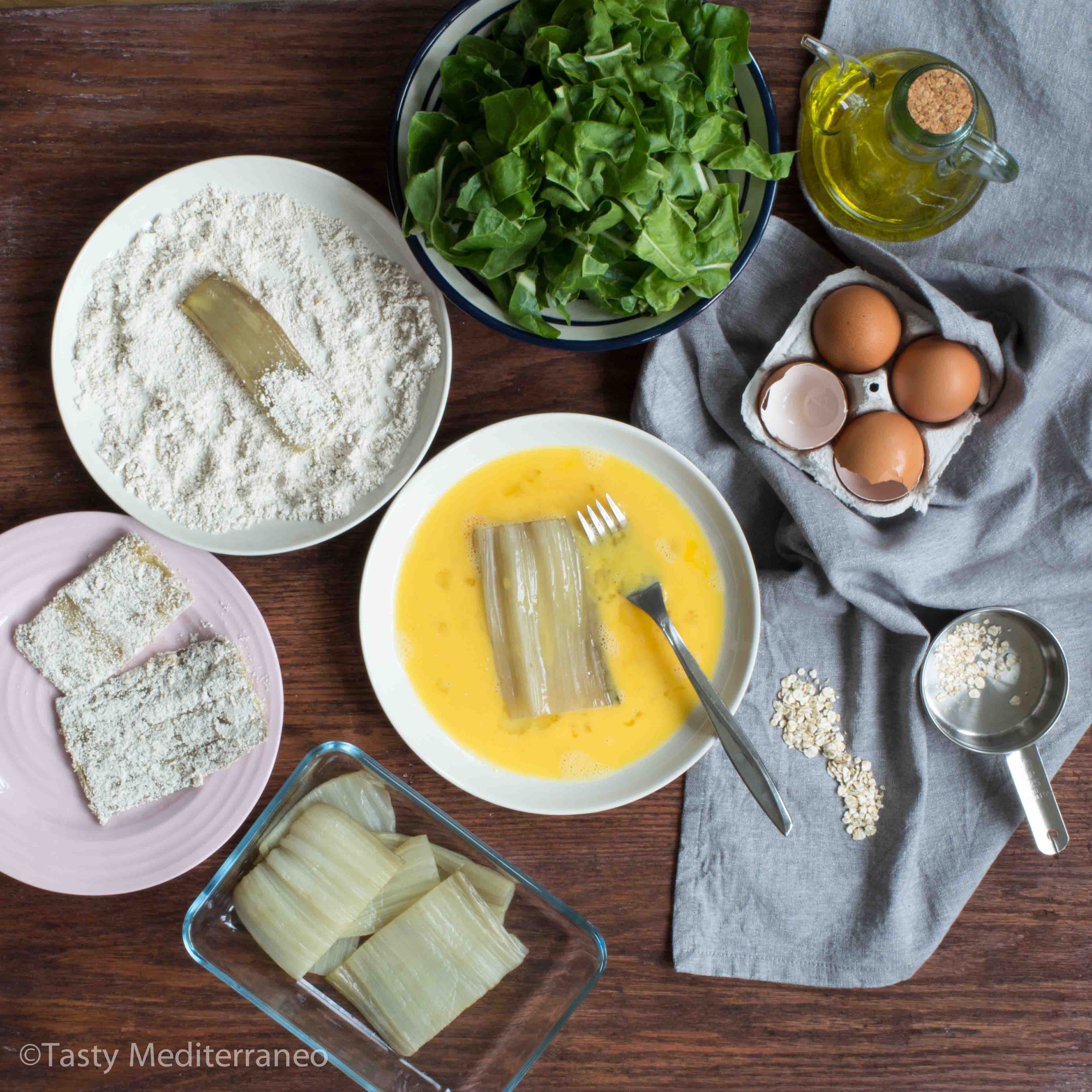 Chard is well known for its health benefits such as its ability to regulate blood sugar levels in our body. Also, due to the amount of antioxidant and anti-inflammatory compounds that are found in it, in the context of a balanced diet it can help to prevent cancer. Swiss chard leaves have a significant amount of calcium what makes them a major boost for bone health too.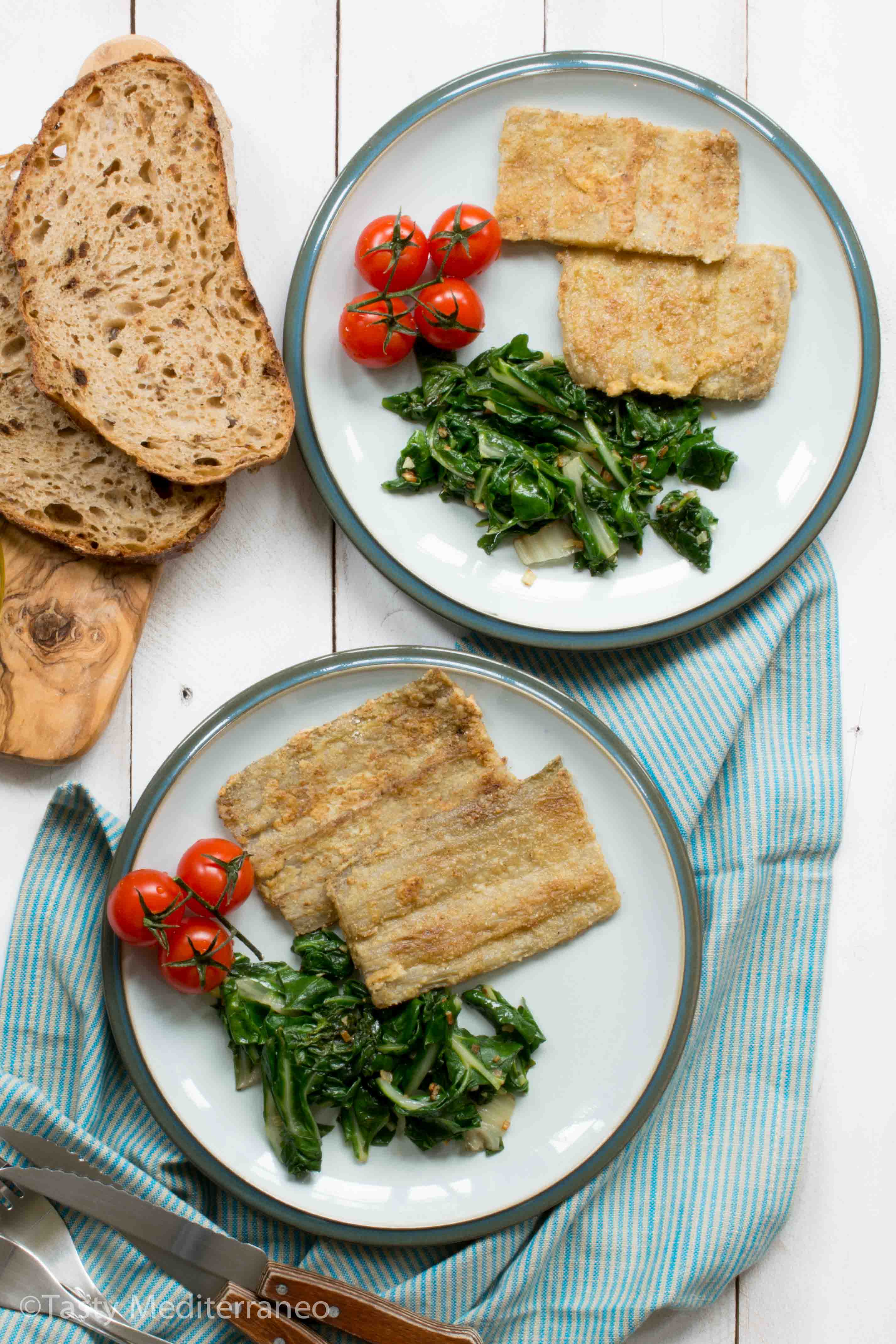 Since oxidative stress and chronic inflammation are risks factors for cancer, the antioxidant and anti-inflammatory richness of Swiss chard in a healthy and balanced diet help to keep you at a lower risk for cancer and other chronic diseases. Its anti-inflammatory and phytonutrient antioxidants also contribute to reducing blood pressure and improving heart health.
Not only this green vegetable is highly nutritious but also very tasty and one of my favourite vegetables. Whenever I find at the farmers market organic chard leaves with large stalks I buy them to prepare my "Vegetarian chard fillets", the recipe I share with you today.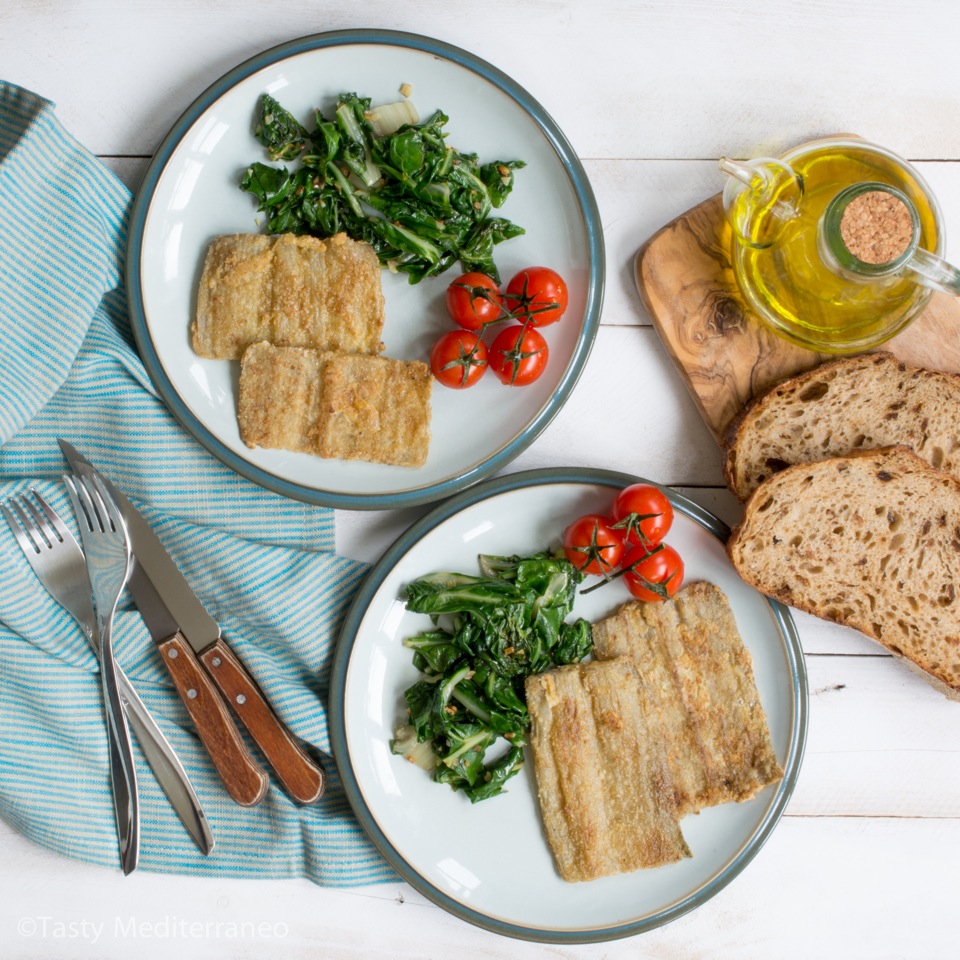 With the large leaf stalks I make vegetarian fillets and I sauté the green leaf blades with garlic and EVOO.
If you try this tasty and healthy vegetarian Mediterranean diet recipe of "Vegetarian chard fillets", please let me know, leave a comment and rate it. I would love to know what you come up with. Enjoy!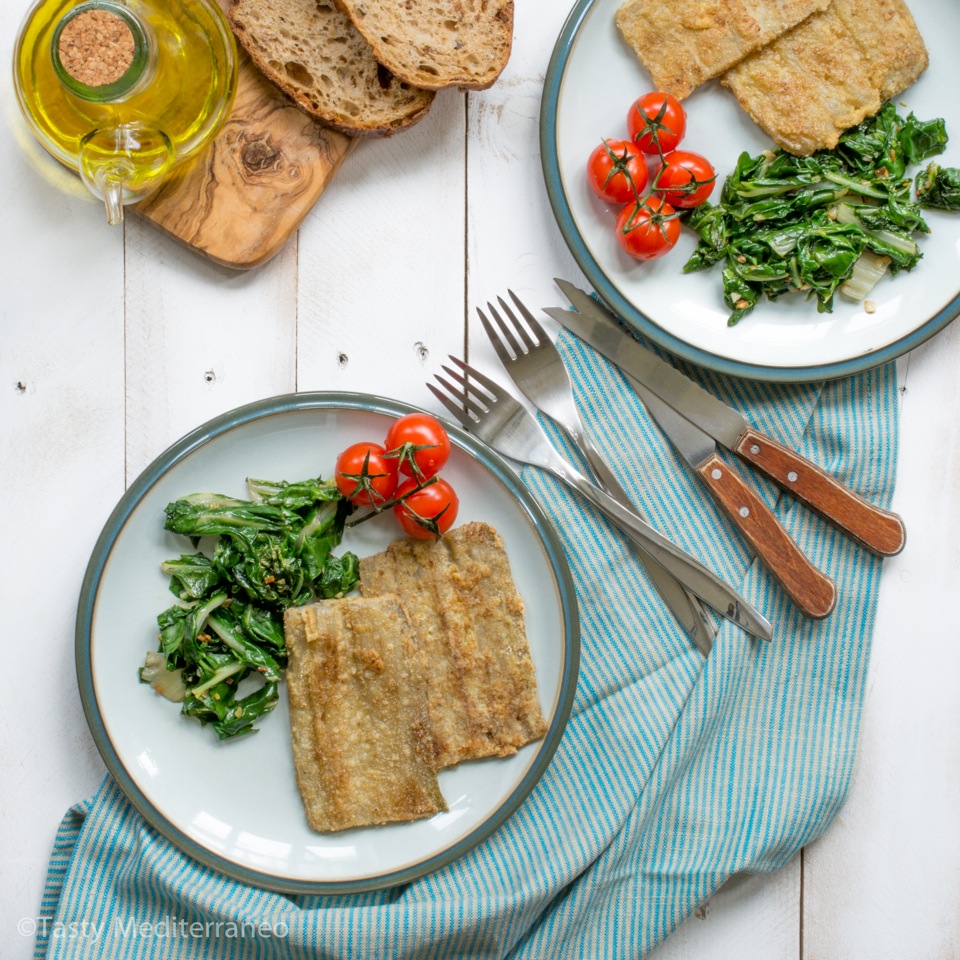 Vegetarian chard fillets
Author:
Margarita @ Tasty Mediterraneo
Cuisine:
Mediterranean Diet
Ingredients
20 Swiss chard leaves with large leaf stalks
3 Garlic cloves, peeled and thinly chopped
5 Tablespoons Extra Virgin Olive Oil (EVOO)
2 Organic eggs
100g (1 cup) Wholegrain organic porridge oats milled into flour (Or simply use oats flour)
1 Teaspoon sea salt and freshly ground black pepper to taste
Instructions
Have the chard leaves well washed and the rest of ingredients prepared as indicated in the ingredients description.
Using a sharp knife cut along the large leaf stalks. Depending on the length of the stalks you can get one or two fillets from each large leaf stalk. Stack the green leaves and chop several of them at once to a small size.
Put the oats flour on a plate and season it well with a bit of sea salt and freshly ground black pepper.
Beat the eggs in a shallow dish. Dip each chard fillet first in the eggs, shaking off the excess, then in the seasoned oats flour until lightly coated, patting them on so they form an even layer all over.
In a large frying pan heat 4 tablespoons EVOO over medium heat and put the chard fillets into the pan (you might need to cook them in 2 batches). Sauté the chard fillets for about 3 minutes, until they get a golden colour. Carefully turn the chard fillets over and cook for 2-3 minutes on the other side. Transfer to a plate lined with kitchen paper to drain.
In a separate frying pan with a lid, heat 1 tablespoon EVOO over medium heat and sauté the garlic cloves for about one minute until they start to get colour. Then add the chopped chard leaves and a pinch of salt and sauté for about 3 minutes covered with a lid and stirring occasionally.
Remove from the heat and serve the chard fillets together with the sautéed chard leaves hot.