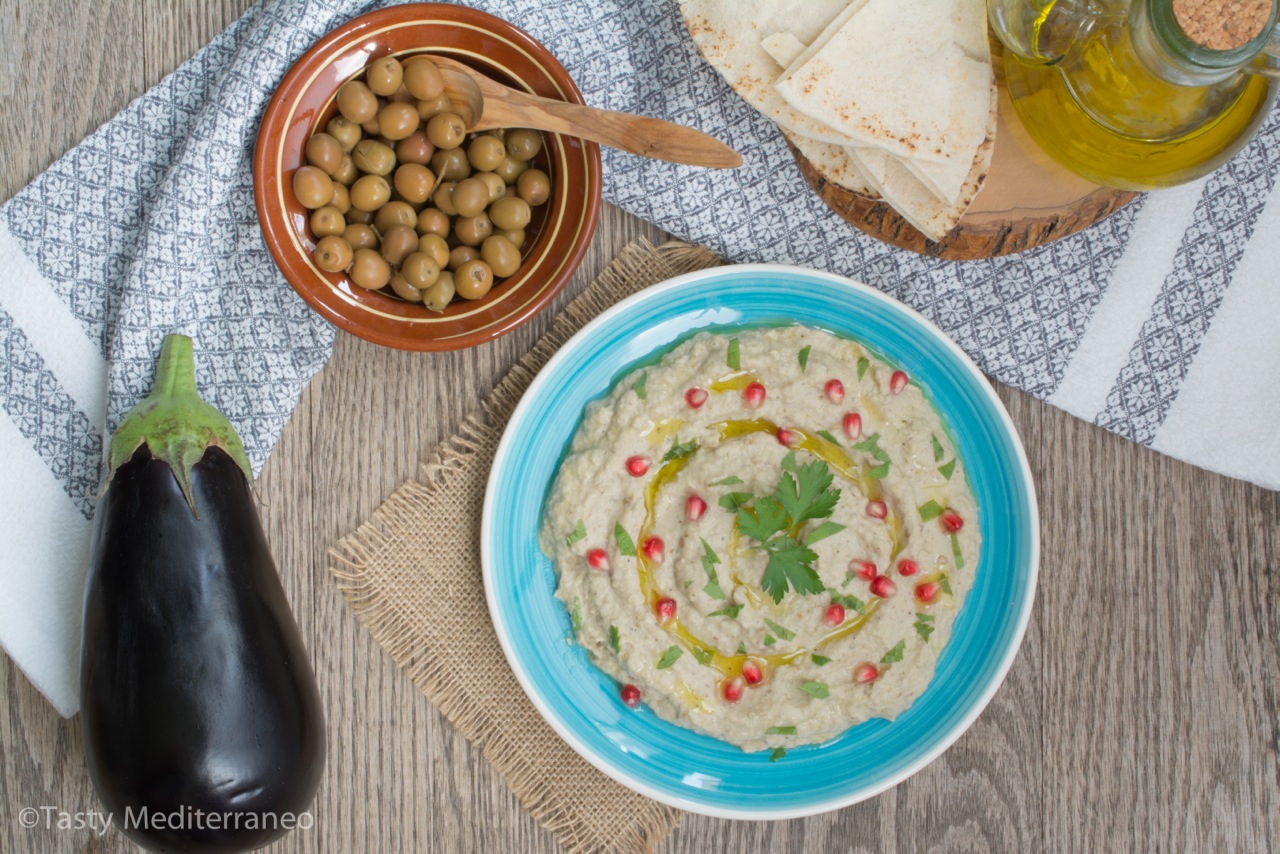 The baba ghanoush (baba ghannuj, baba ganush), which main ingredient is aubergine, is a traditional Lebanese dish typically served as part of the mezze (starters).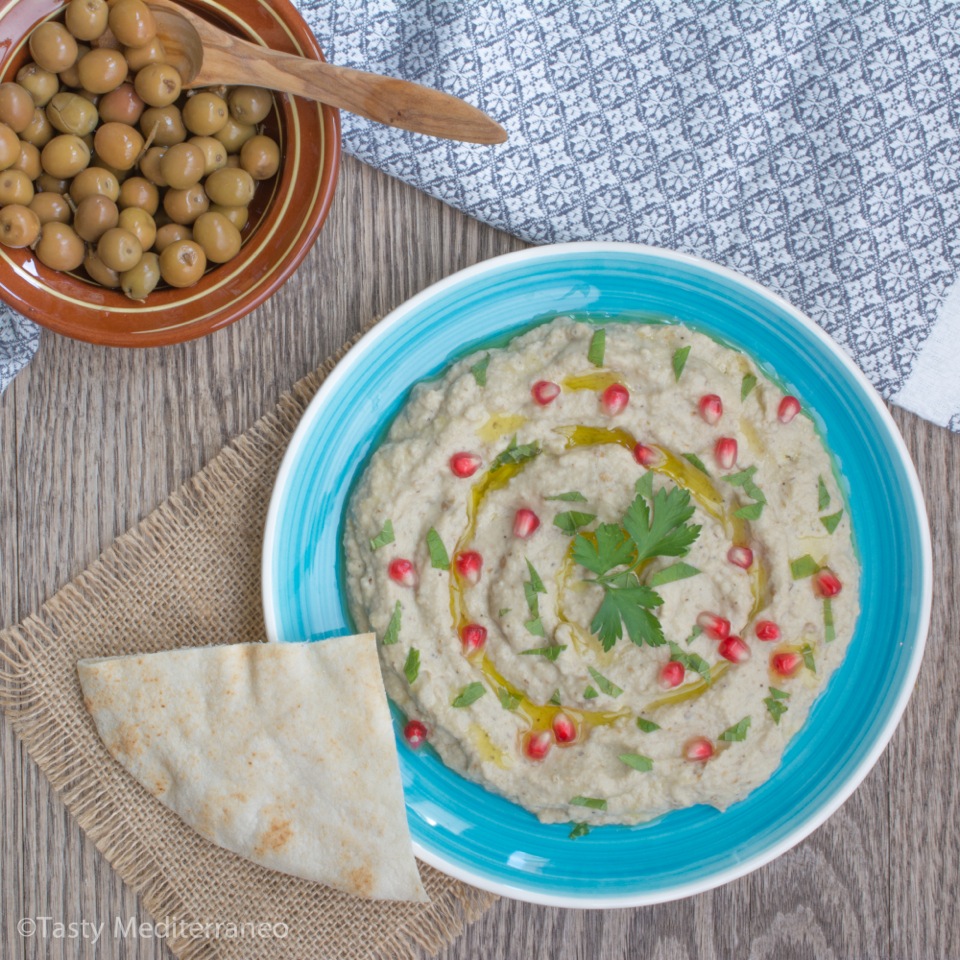 Aubergines (eggplants) are rich in fiber, magnesium, copper, manganese, potassium and vitamins B1 and B6 what makes "Baba ghanoush" a very healthy and tasty Mediterranean dish.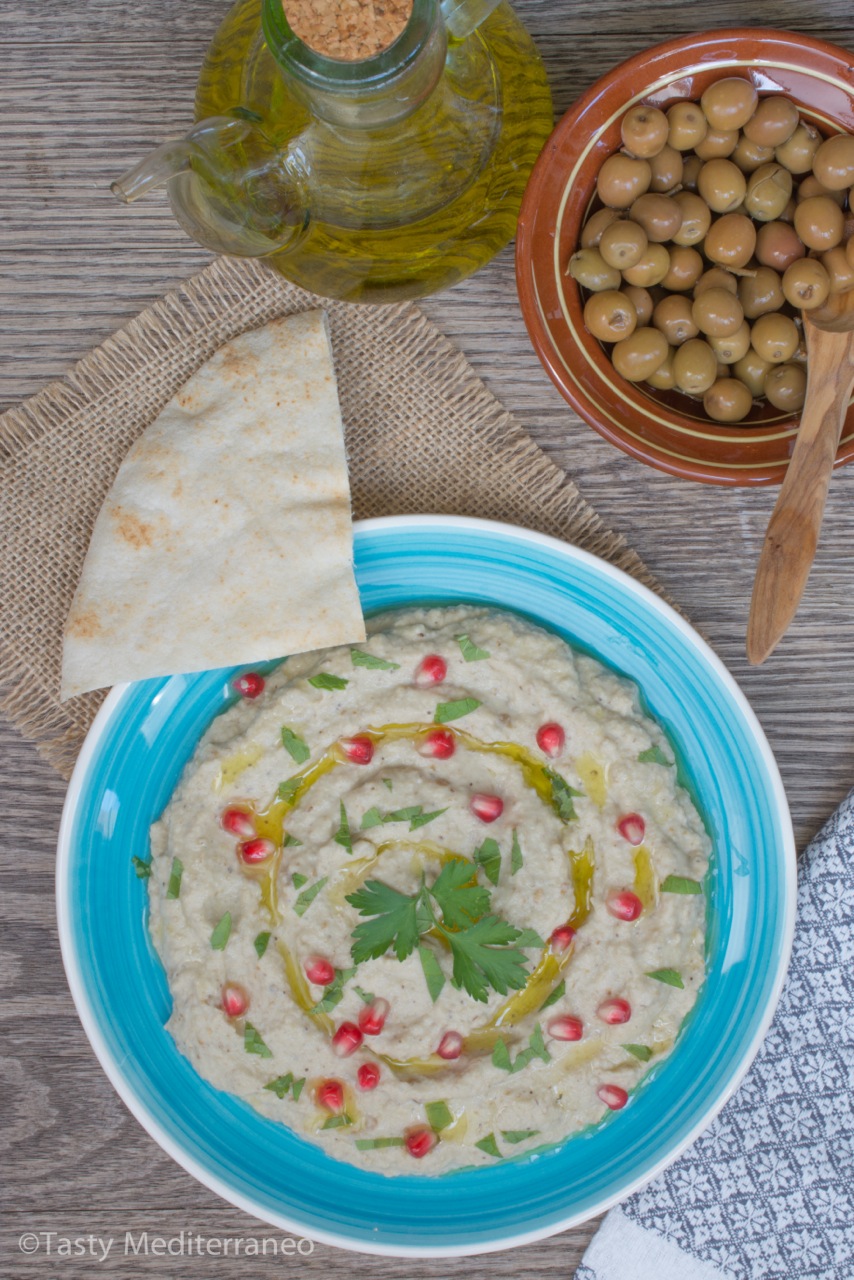 Other popular and healthy vegan Lebanese mezze dishes that I have already shared with you on the blog are: "Hummus", "Falafel", "Za'atar Man'ouche", "Tabbouleh" and "Spinach fatayers".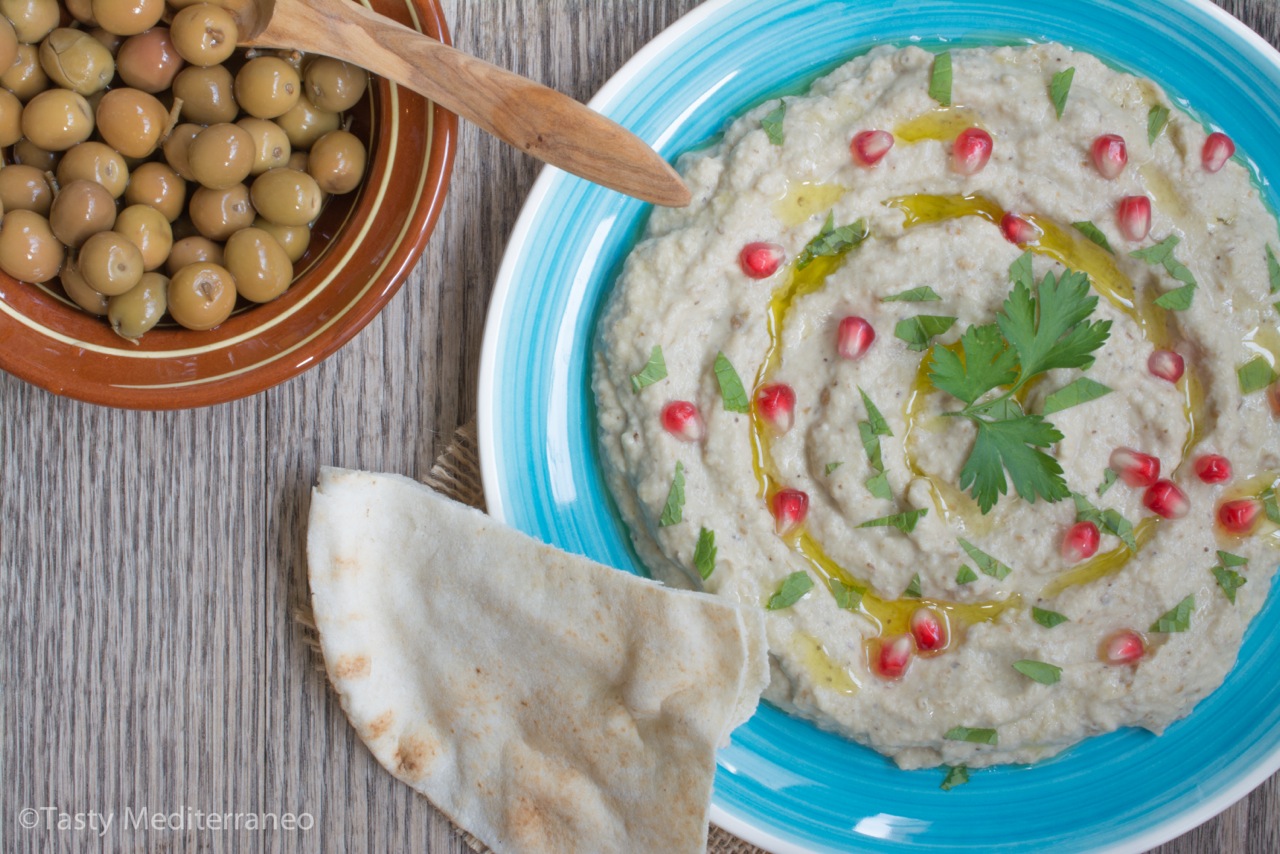 Today I share with you my Lebanese family baba ghanoush recipe. This tasty Mediterranean dish has a sumptuous silky-smooth texture and it is perfect served with my "Extra virgin olive oil pita breads" recipe.
If you try this tasty and healthy vegan Mediterranean diet recipe of Lebanese baba ghanoush please let me know, leave a comment and rate it. I would love to know what you come up with. Enjoy!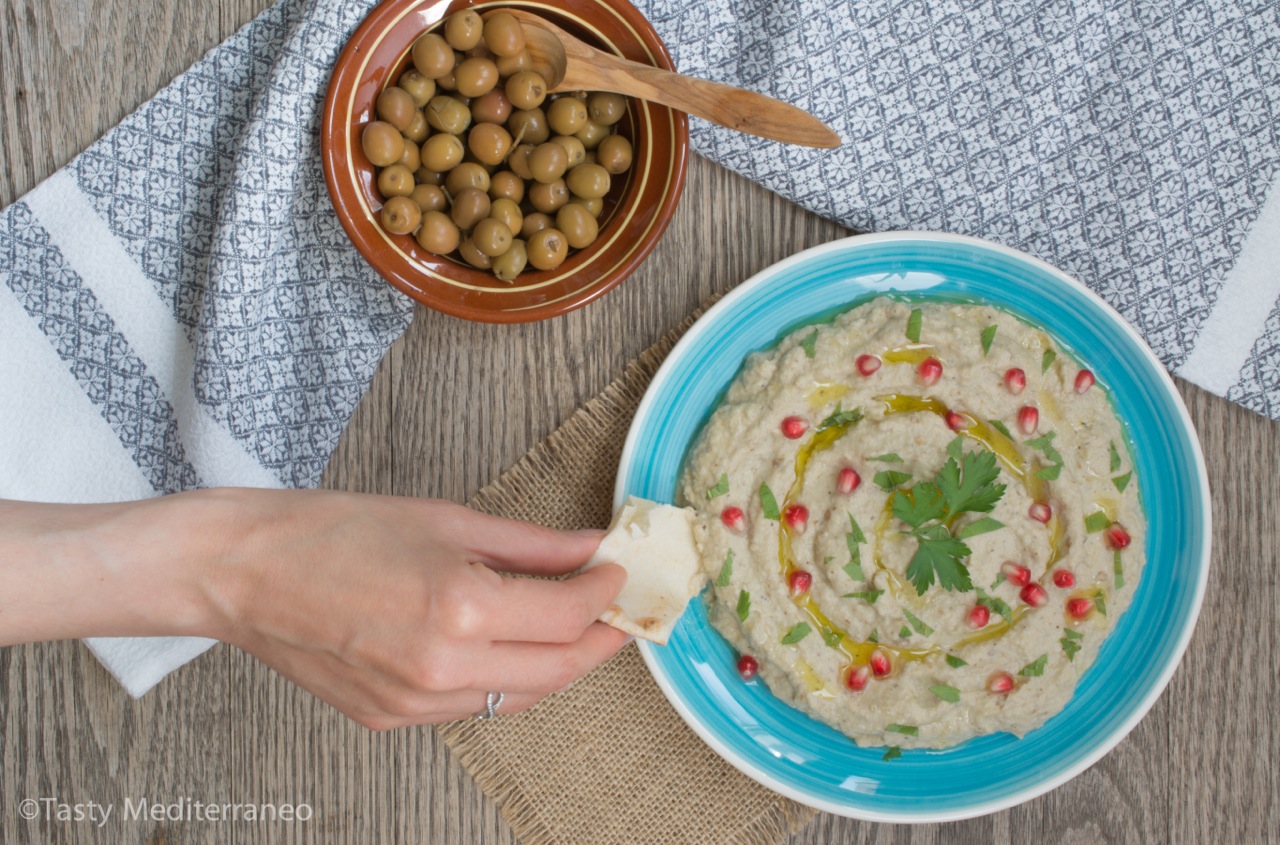 Lebanese baba ghanoush
Author:
Margarita @ Tasty Mediterraneo
Cuisine:
Mediterranean Diet
Ingredients
2 Aubergines (eggplant)
5 Tablespoons freshly squeezed lemon juice
1 Garlic clove, peeled and crushed
3 Tablespoons tahini
1 Teaspoon sea salt
2 Tablespoons extra virgin olive oil (EVOO)
2 Tablespoons pomegranate seeds
Some parsley leaves, finely chopped
Some mint leaves, finely chopped
Instructions
Have the aubergines, the parsley and mint leaves well washed and all the ingredients prepared as indicated in the ingredients description.
Preheat the oven to 200 degrees C (392 degrees F).
Put the aubergines in a baking dish. Use a fork to prick some holes on the aubergines and cook them in the oven for approximately 50 minutes until they are tender. Remove from the oven and allow them to cool. Then peel the aubergines, cut them into small cubes, and add them into a bowl. Mash them well with a fork until smooth, or if you prefer a silkier texture use a blender and blend until slightly smooth.
Mix the peeled and crushed garlic cloves and the salt in a mortar and pestle until you get a paste. Add the tahini and the lemon juice and mix well.
Pour the garlic, tahini and lemon mix into the bowl with the mashed aubergine and mix it all well until combined.
Pour on a serving plate and sprinkle with parsley, mint and pomegranate seeds. Drizzle with the extra virgin olive oil and serve with pita bread.