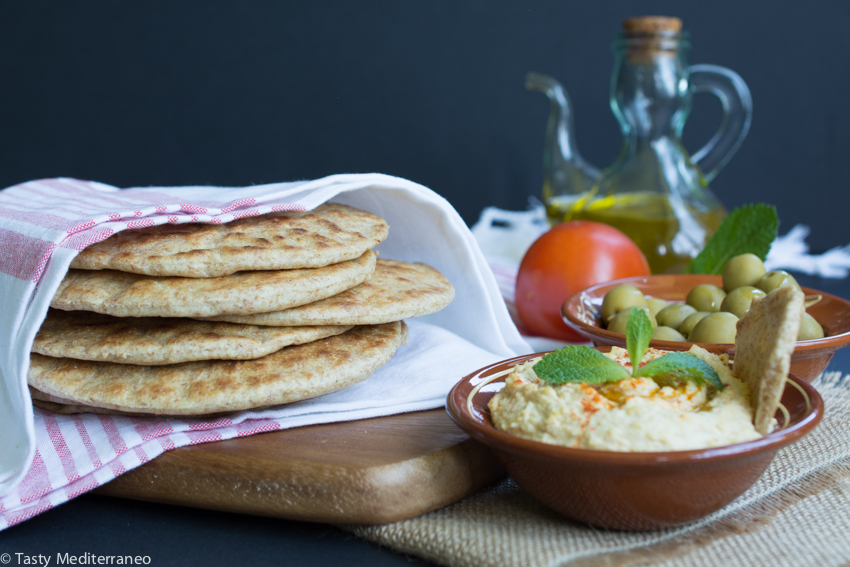 As some of you may have already noticed I recently created a new page on the blog in which I list some of the places where my recipes have been featured, as well as my contributions. This page is accessible from the main menu by clicking on "More".
Tasty Mediterraneo has only been online for one year and the recognition that my blog has received through all these publications in such a short period of time makes me feel very proud of my work, and it encourages me to continue sharing with you more healthy recipes.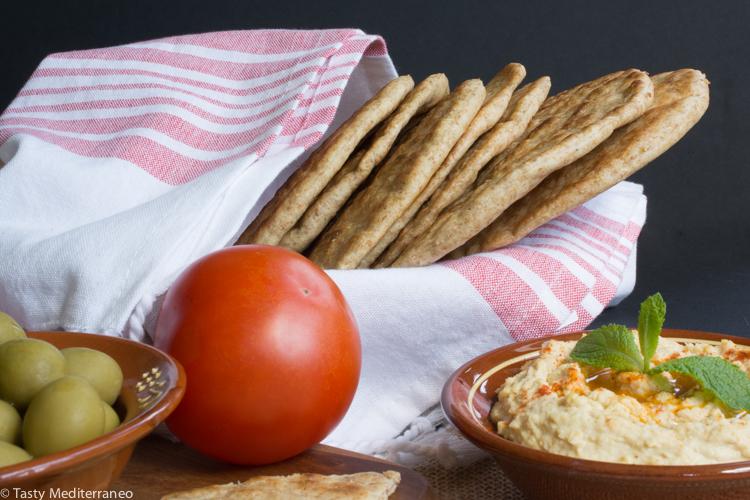 I would like to thank all of you who participated in the "Saucepan competition" for Tasty Mediterraneo's 1st anniversary. Congratulations to @Rachelle_al the lucky winner of this fantastic giveaway valued at over 100€.
Today I share with you a recipe for wholemeal pita breads with Extra Virgin Olive Oil (EVOO). We love them at home, they are very easy and quick to prepare and much healthier than the ones you can buy in the store.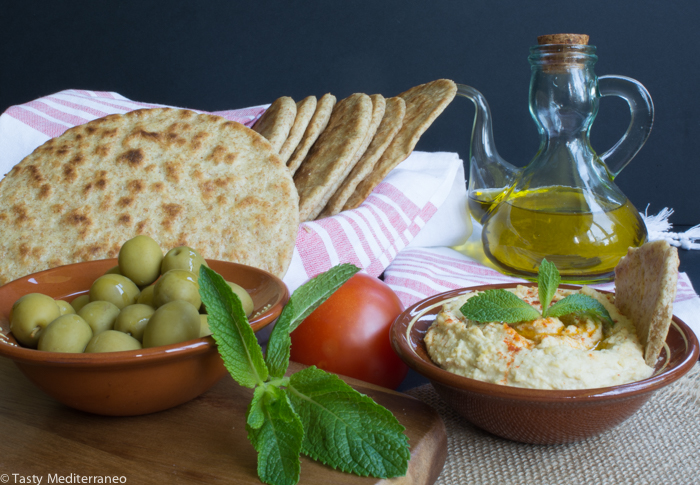 If you prefer white pita breads rather than wholemeal pita breads, you could prepare them using my multipurpose olive oil dough recipe. Personally I like to add more fibre to these breads by using wholemeal flour.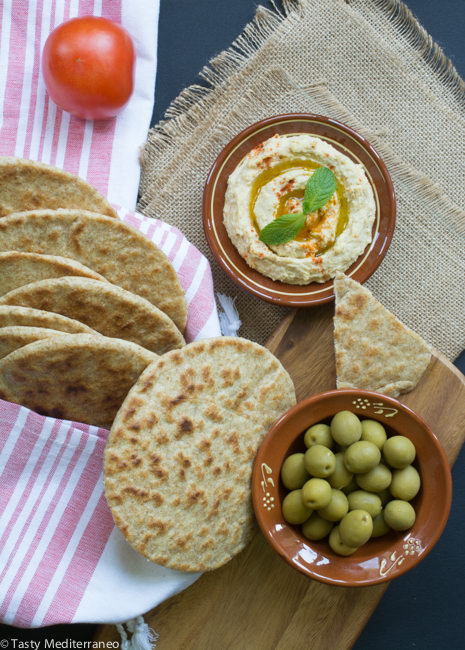 They are perfect to scoop hummus or any of your favourite dips or sauces, delicious to wrap falafel in for a sandwich and ideal to simply enjoy with some fresh vegetables and olives.
If you try this tasty and healthy vegan Mediterranean diet recipe of pita bread please let me know, leave a comment and rate it. I would love to know what you come up with. Enjoy!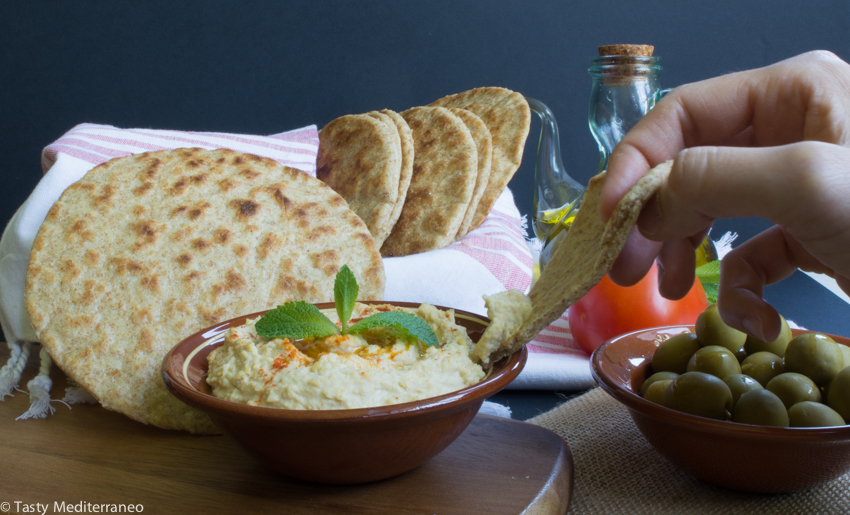 EVOO pita breads
Author:
Margarita @ Tasty Mediterraneo
Cuisine:
Mediterranean Diet
Ingredients
300g (2 ½ cups) wholemeal flour
75ml (2.7 fl oz) extra virgin olive oil (EVOO)
150ml (5.4 fl oz) warm water
2 teaspoons yeast powder
1 teaspoon sea salt
Instructions
In a big bowl combine the flour, the salt and the yeast powder. Make a well in the middle and pour into it the olive oil and the warm water. With a silicon spatula bring the flour in from the sides and mix it well with the liquid. Keep mixing until it all starts to come together, and then keep on mixing with your clean hands and knead it until you have a smooth, not sticky, dough.
Cover the bowl with a cloth and place in a warm place of the house for at least half an hour until the dough has doubled its volume.
Remove the dough from the bowl and place it in a clean flour-dusted surface. Knead it a bit with your hands. Divide the dough in 10 parts and with the help of a rolling pin (lightly dusted in flour), extend them gradually flattening them out.
Preheat the oven to 200 degrees C (400 degrees F)
Bake in the oven for 7 min at 200 degrees C (400 degrees F)
Remove from the oven and enjoy them warm or cold.
Notes
If you do not want to use the oven you could also bake them in a frying pan at medium heat. Since the dough already contains EVOO there is no need to grease the pan. Simply add a portion of the flattened dough into the pan, heat for 4 minutes on one side, flip and heat 2 more minutes on the other side. You can flip it as many times as necessary until it is golden on both sides.