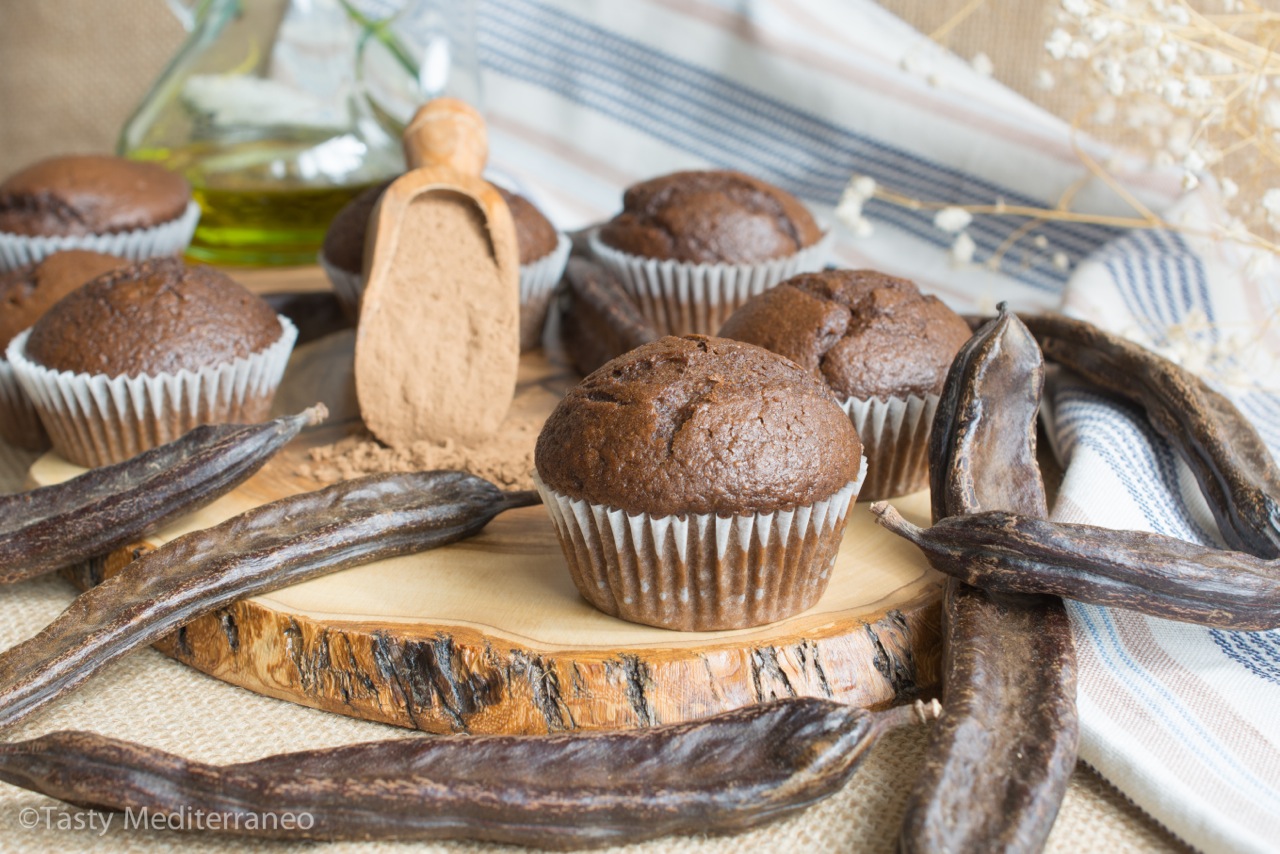 During my last trip to Majorca Island I picked a few carob pods from our carob trees to make organic carob powder.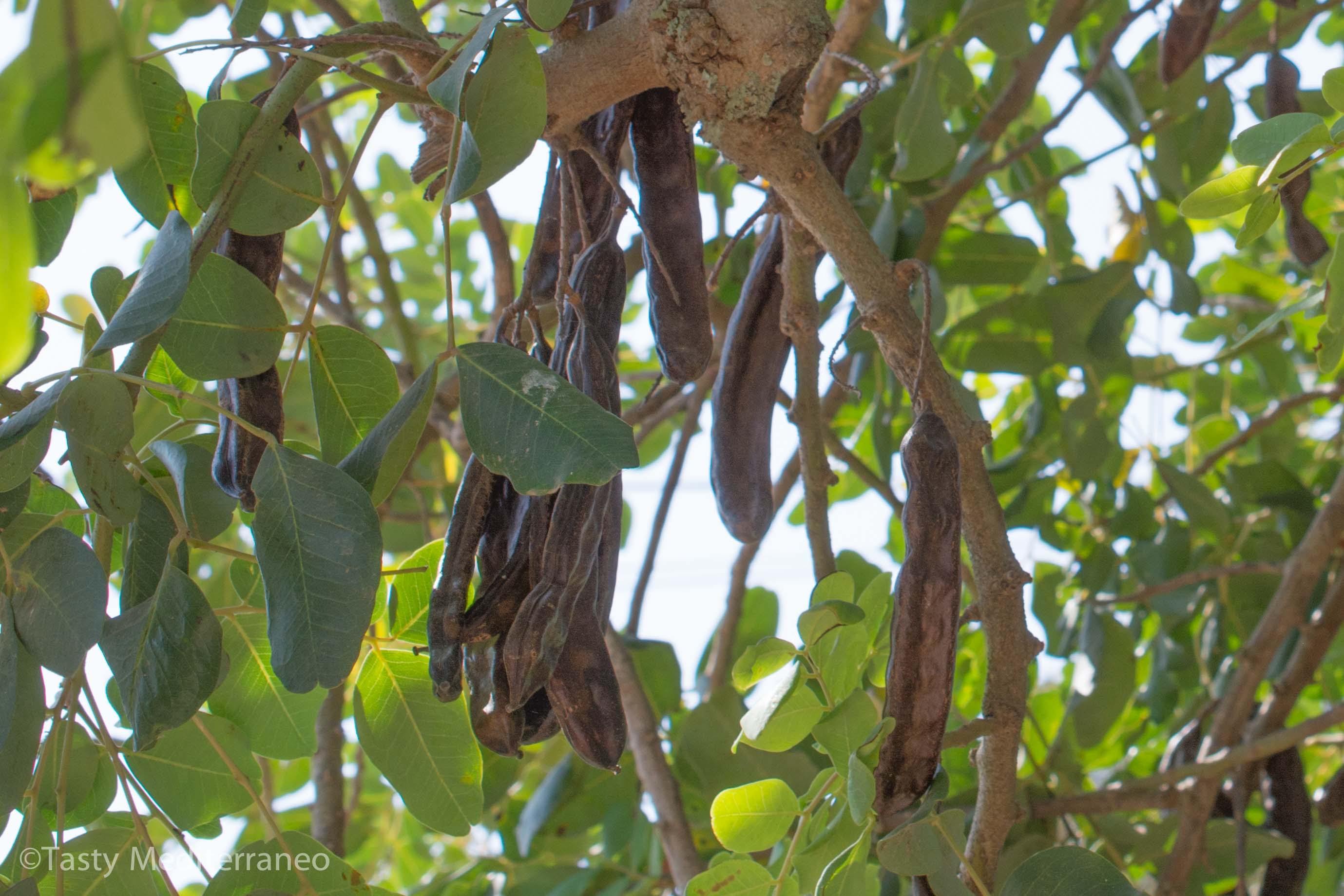 The carob powder, made from the dried pods (sometimes roasted to increase the flavour), is naturally sweet and is often used as a substitute for cocoa powder or chocolate in cakes since it is lower in calories and very rich in nutrients.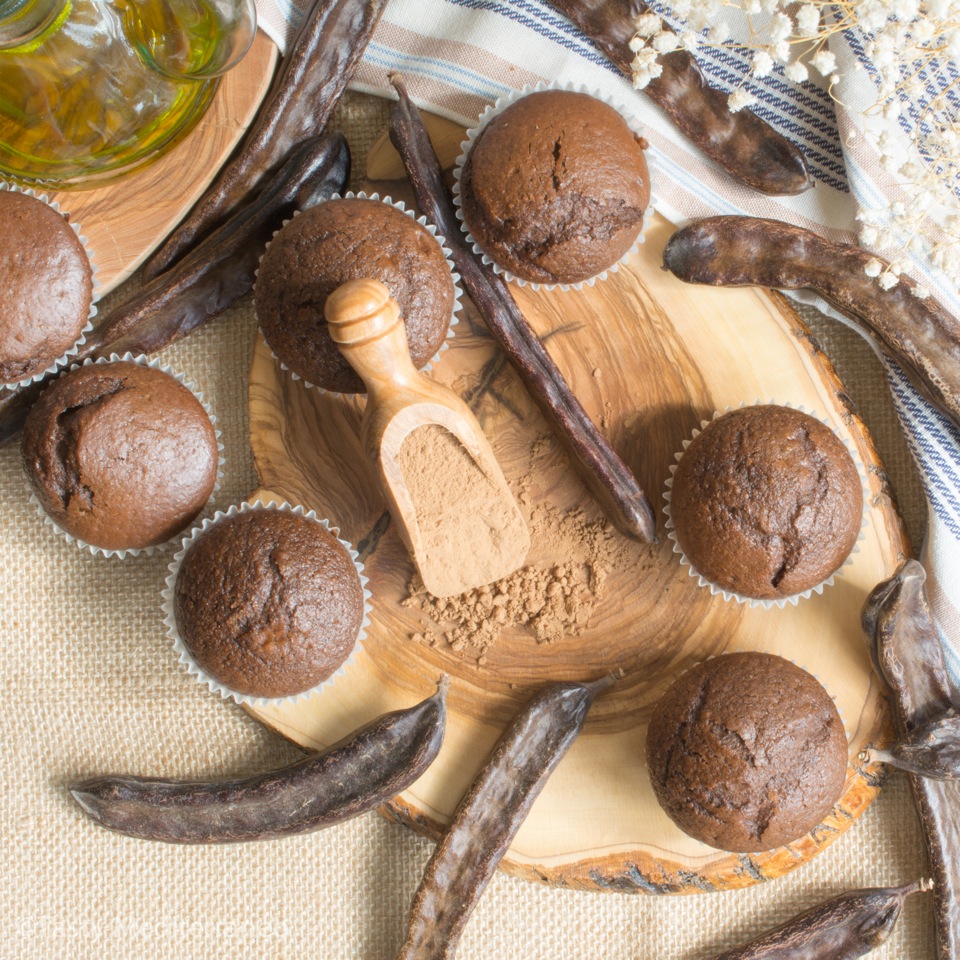 If you are not familiar with the carob pods nutritional properties you might want to know that they are rich in protein, contain vitamins D and A as well as some B vitamins, calcium, magnesium, iron, … and they are great as an analgesic, anti-allergic, antioxidant, antibacterial, antiviral and antiseptic.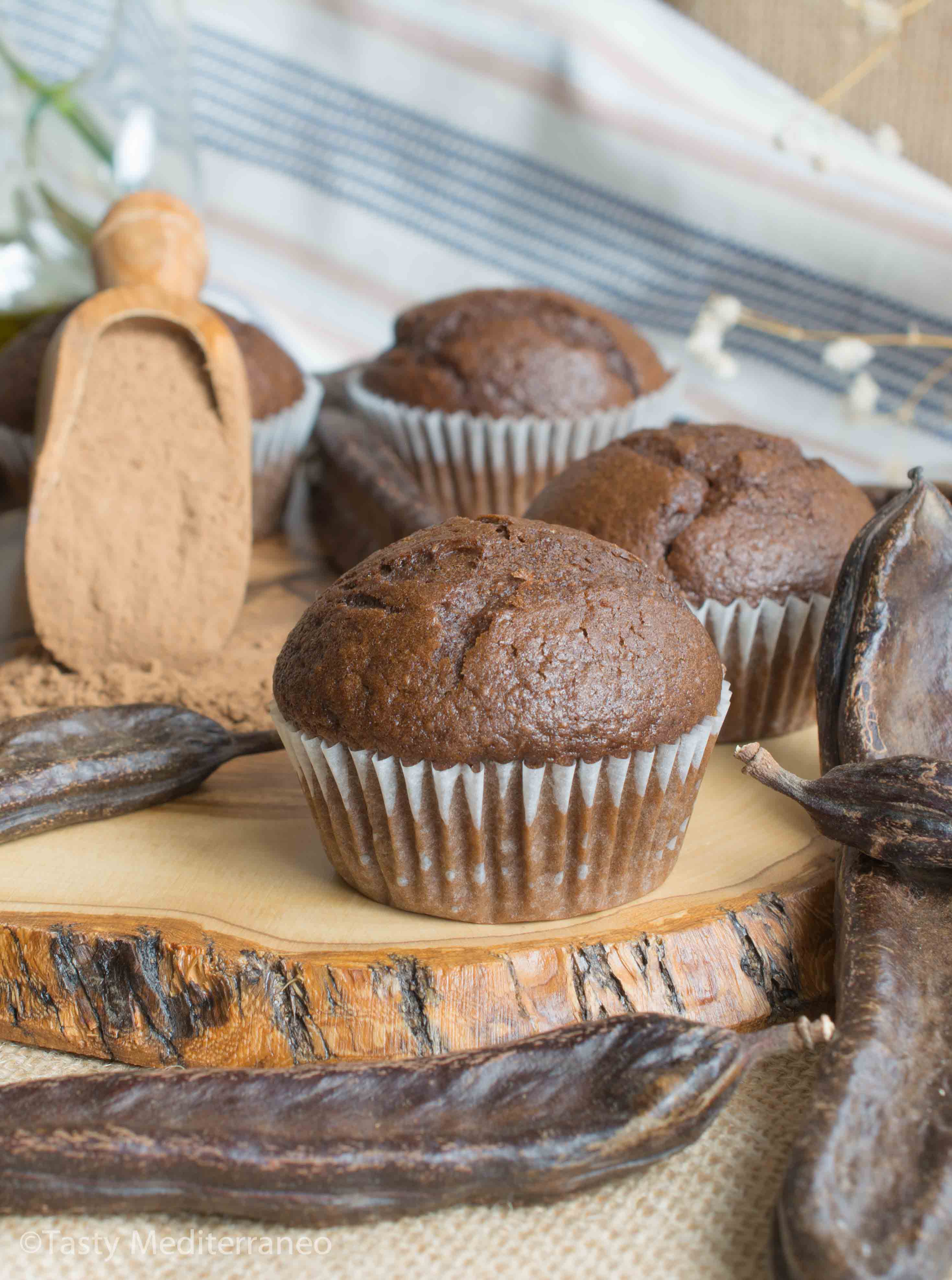 These carob and extra virgin olive oil muffins are very easy to prepare, they are ready in less than 30 minutes and they are a healthy and tasty treat for breakfast. I believe trying the carob powder for baking is worth it, but if you still prefer chocolate see my "Chocolate & EVOO muffins" recipe.
If you try this tasty vegetarian Mediterranean diet recipe of carob and extra virgin olive oil muffins please let me know, leave a comment and rate it. I would love to know what you come up with. Enjoy!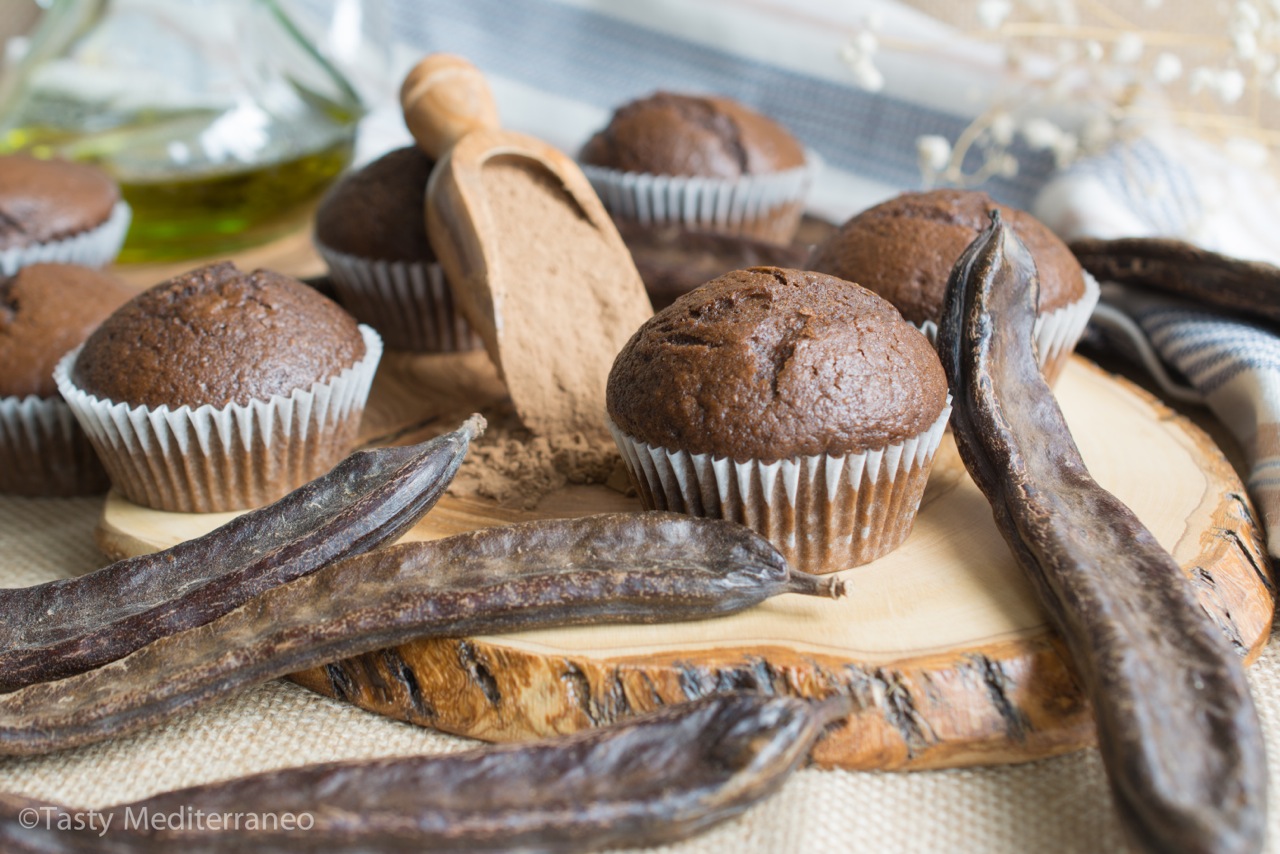 Carob & EVOO muffins
Author:
Margarita @ Tasty Mediterraneo
Cuisine:
Mediterranean diet
Ingredients
4 Organic eggs
100g (½ cup) Unrefined dark muscovado sugar
100ml (3.4 fl oz) Extra virgin olive oil (EVOO)
50ml (1.7 fl oz) Almond milk
1 Tablespoon orange blossom water
70g (1/2 cup) Organic plain flour
70g (1/2 cup) Organic whole wheat flour
30g (1/4 cup) Organic carob powder
⅓ teaspoon salt
1 Tablespoon baking powder
Instructions
Preheat the oven to 175 degrees C (350 degrees F).
Line a muffin tray with muffin paper cases, or if you prefer not to use muffin paper cases then lightly grease the muffin tray with olive oil and set aside.
In a large bowl beat the eggs with a hand mixer. Add the sugar and continue mixing until dissolved. Then mix in the olive oil and the almond milk.
Next add in the plain and the whole-wheat flours, the carob powder, the orange blossom water, the baking powder and the salt. And mix it well until just combined.
Fill the muffin cases with the muffin batter ¾ full.
Bake in the middle of the oven for 15-16 min at 175 degrees C (350 degrees F).
Remove from the oven and leave to cool on a cooling rack.