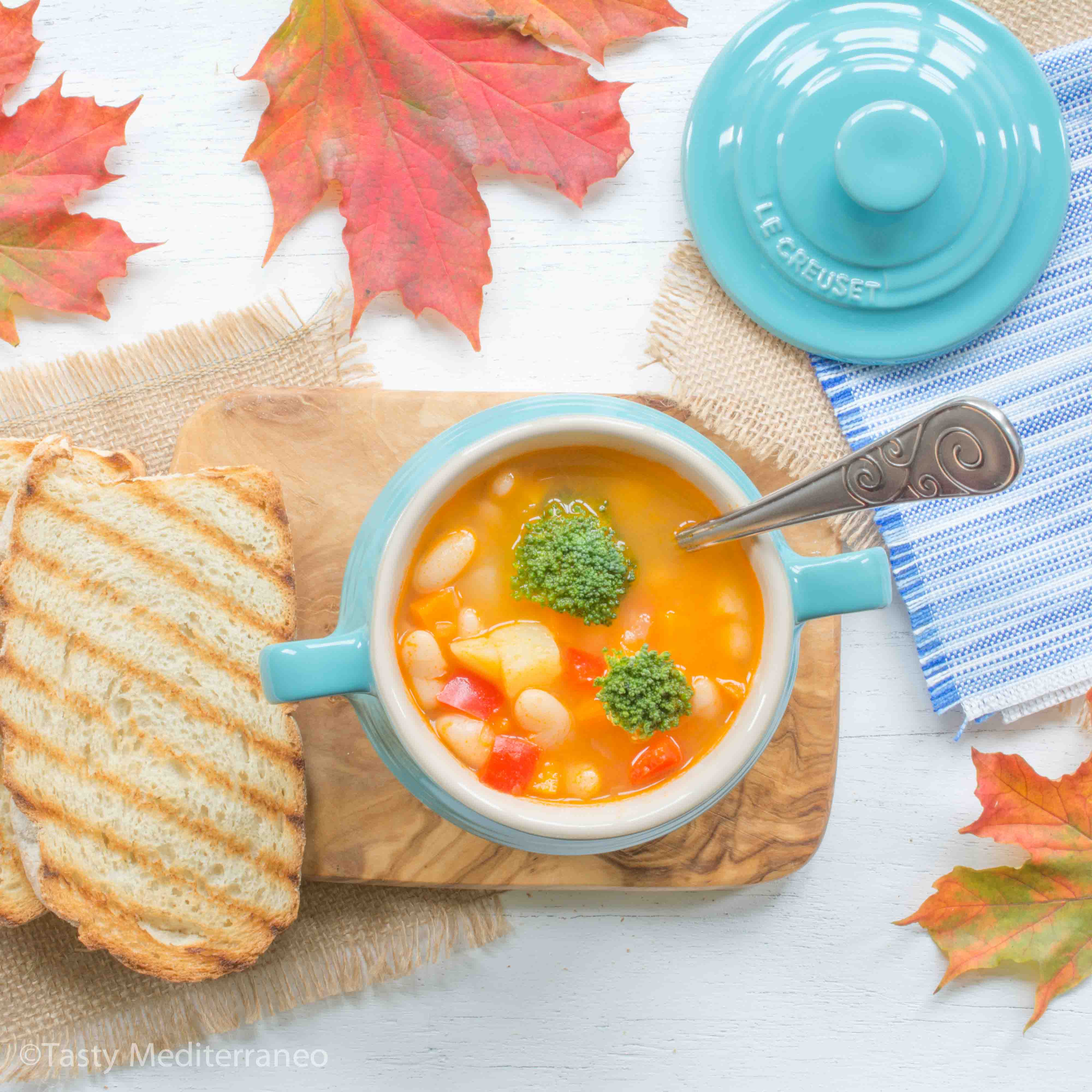 As you may already know, the United Nations declared 2016 the International Year of Pulses (IYP) #IYP2016. This aims to create awareness of the nutritional benefits of pulses as part of sustainable food production.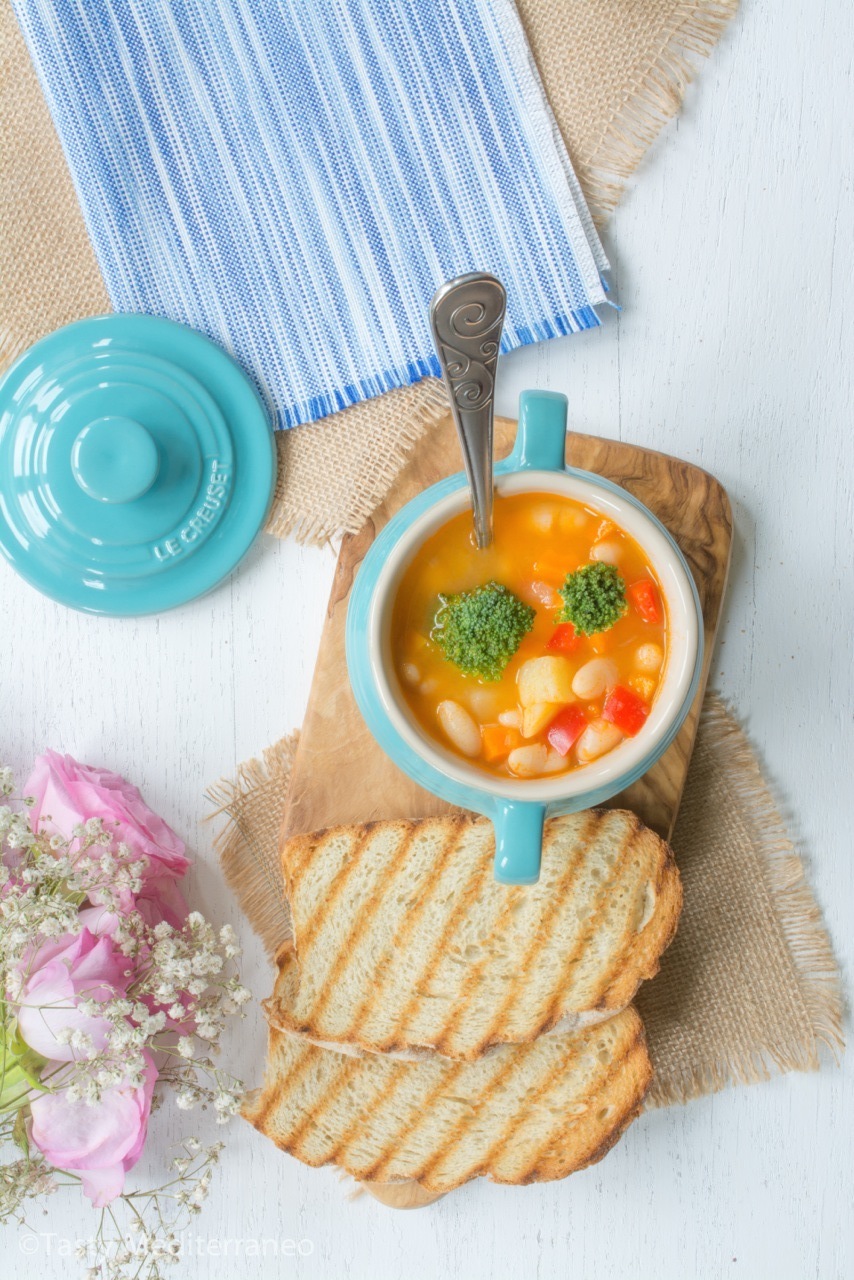 Pulses are part of the legume family, but when we talk about pulses we refer only to the dried seed. Legumes are good sources of proteins, amino acids, fibre, iron, B group vitamins and other nutrients that help prevent cancer, diabetes and heart diseases.
Pulses are linked to a sustainable agriculture. Pulses crops increase farm biodiversity and create a more diverse landscape for animals and insects. And pulses have nitrogen-fixing properties that help improve soil fertility. By producing a smaller carbon footprint, pulses help reduce greenhouse gas emissions.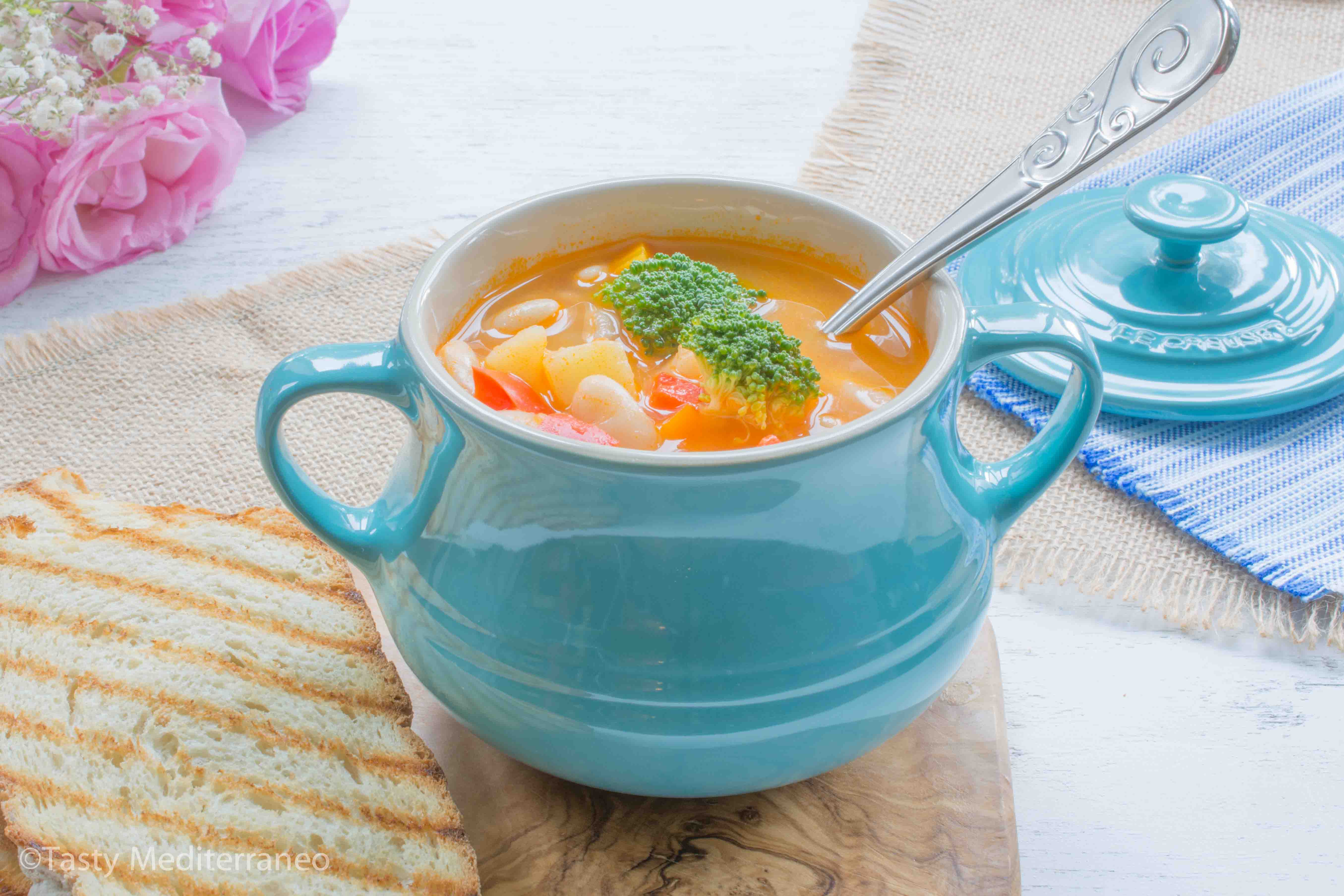 I am proud to be a contributor to the IYP of the FAO (Food and Agriculture Organization) of the United Nations. A few of my pulses recipes have already been featured on the FAO website. If you are curious about my recipes' contributions you can find out more by clicking on the "More" page that is accessible from the main menu.
Legumes are a staple of the Mediterranean diet and you can find plenty of vegetarian and vegan pulses recipes on my blog under the "Beans & other legumes" category.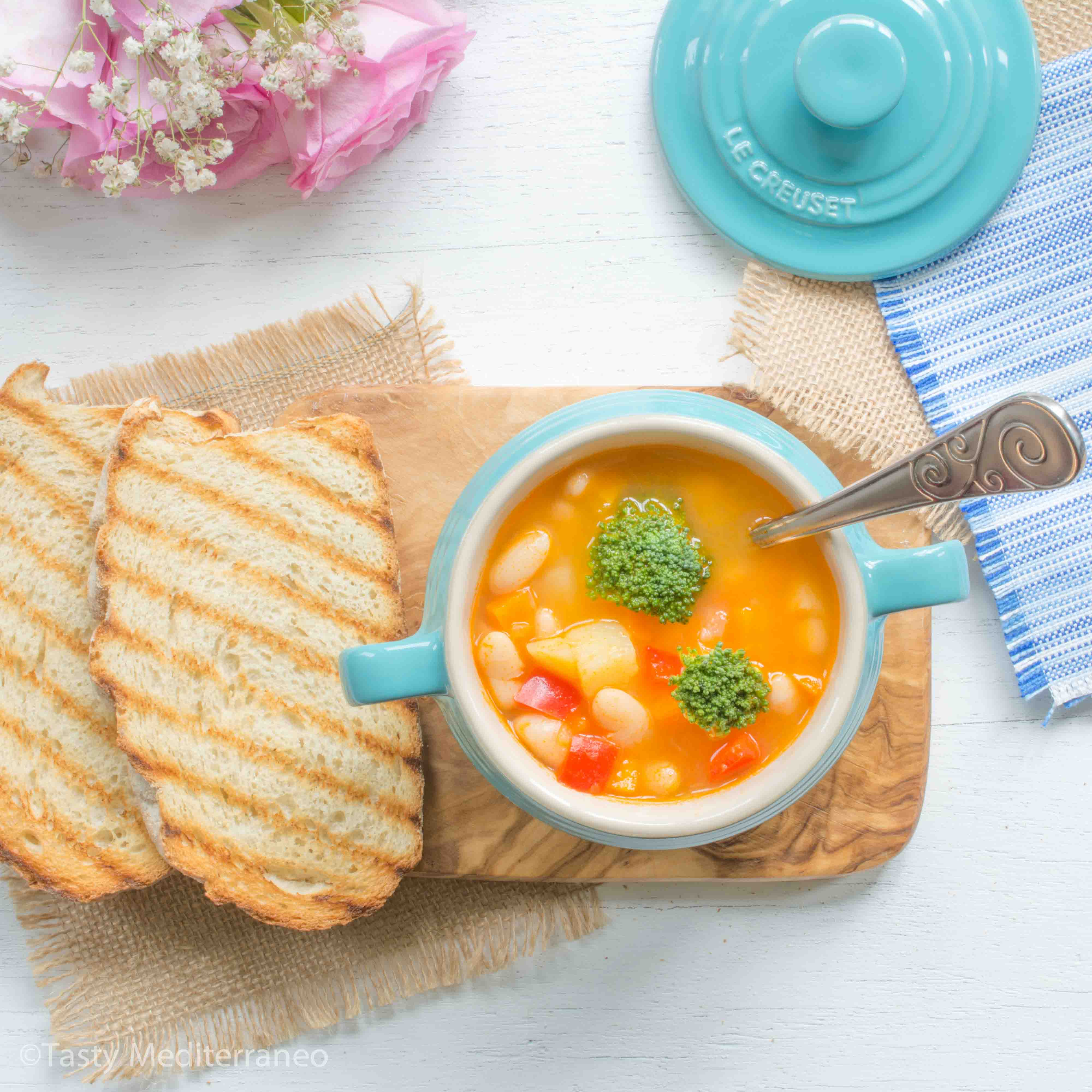 The pulses recipe that I am sharing with you today is a white bean and vegetable soup that is very nutritious and hearty. This is the perfect soup to warm you up when the weather gets cooler!
If you try this tasty and healthy vegan Mediterranean diet recipe of white bean and vegetable soup please let me know, leave a comment and rate it. I would love to know what you come up with. Enjoy!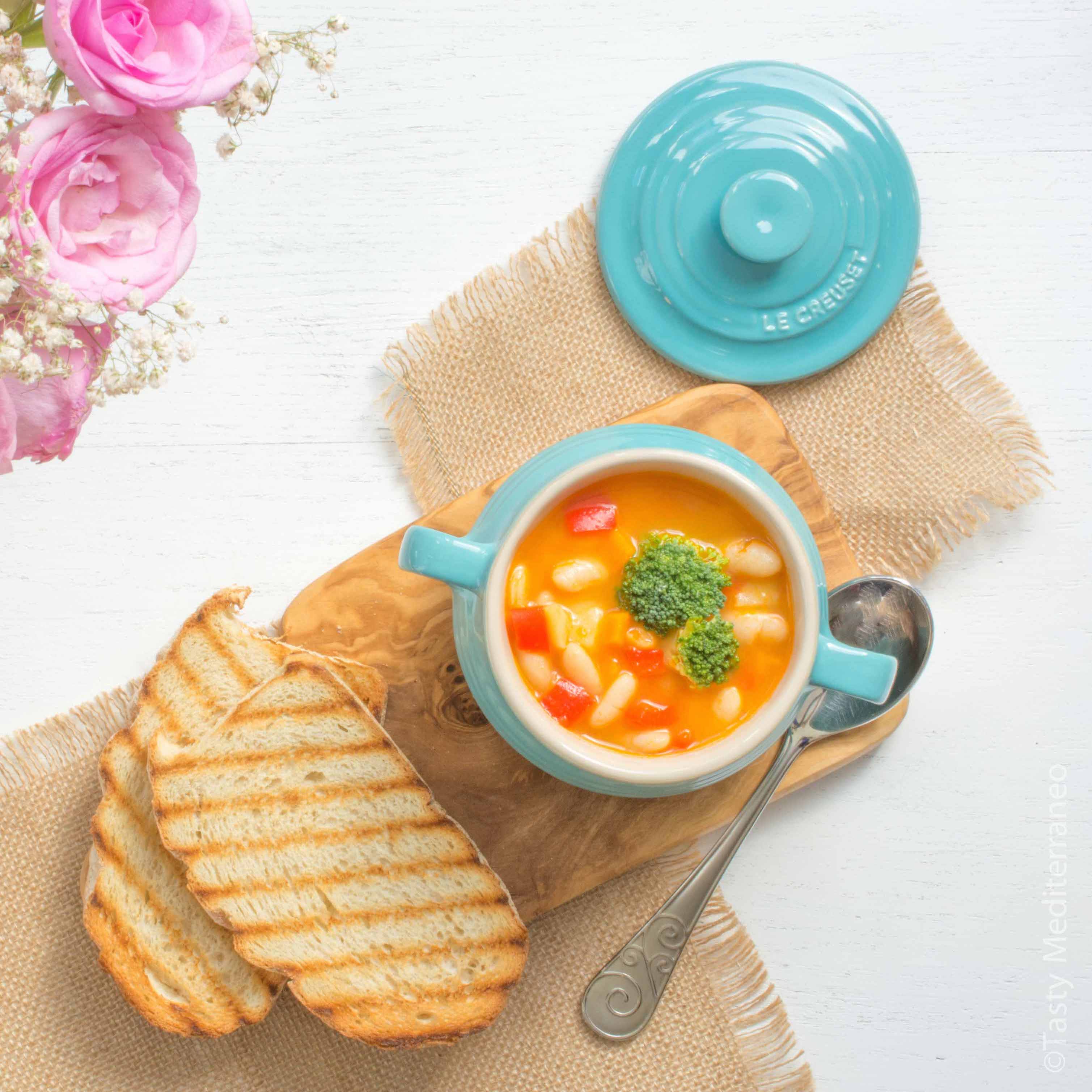 White bean and vegetable soup
Author:
Margarita @ Tasty Mediterraneo
Cuisine:
Mediterranean Diet
Ingredients
360g (1⅔ cup) Dried white beans
2 Tablespoons extra virgin olive oil
1 Garlic clove, peeled and thinly chopped
1 Onion, peeled and finely chopped
2 Carrots, peeled and diced
1 Potato, peeled and diced
1 Red bell pepper, cored and diced
5 Ripe tomatoes, finely chopped
1 Teaspoon salt (or salt to taste)
1 ½ Litre (3 pints or 4 ½ cups) water
1 Broccoli head, the florets sliced into smaller pieces
Instructions
Soak the dried white beans in cold water for 10 hours (ideally leave them soaked overnight). Rinse them well and drain.
Have the ingredients well washed and prepared as indicated in the ingredients description.
Heat the olive oil in a large saucepan over medium heat. Add the garlic and sauté for 1 minute until lightly golden. Add then the onion, the carrots, the red pepper and a pinch of salt and sauté for 2 more minutes until only lightly golden. Add then the potato and sauté over medium heat for around 7 minutes.
Reduce heat to low. Add the tomatoes, the drained white beans and stir. Cover with cold water and leave to cook, covered with a lid, at a medium-low heat for approximately 45 minutes or until the beans are done, stirring from time to time. Add a teaspoon salt (or salt to taste) and stir.
Add the broccoli florets and cook for no more than 5 minutes, leaving them "al dente". Remove from the heat and serve hot.