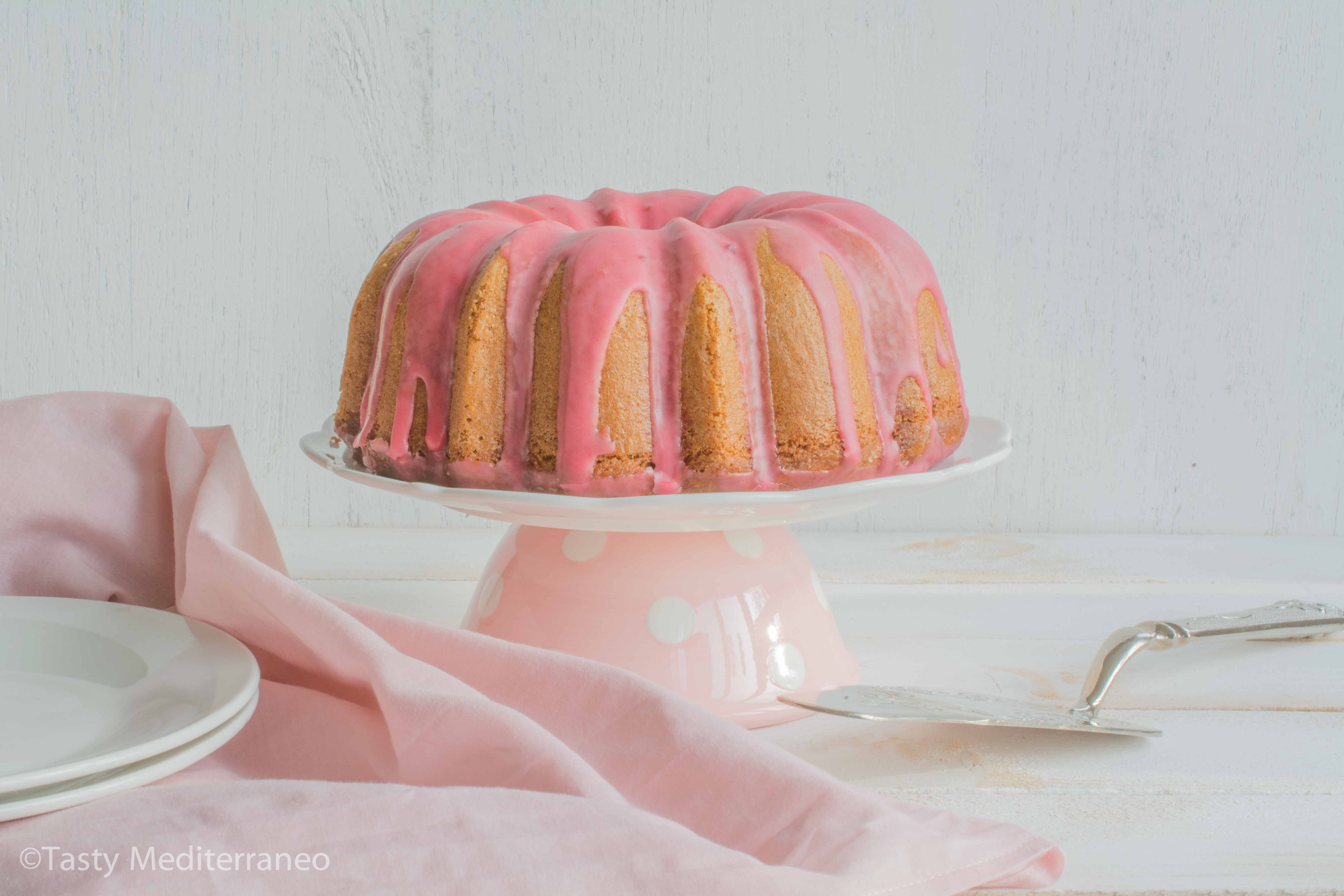 Do you like adding vegetables to your cakes? I really do! And I find it is a perfect way to increase their nutritional value.
I have already shared with you a few cake recipes where I use vegetables, such as my "Moist pumpkin bundt cake" and my "Carrot & chocolate cake". If you have already tried them you know that they are not only nutritious but also very tasty.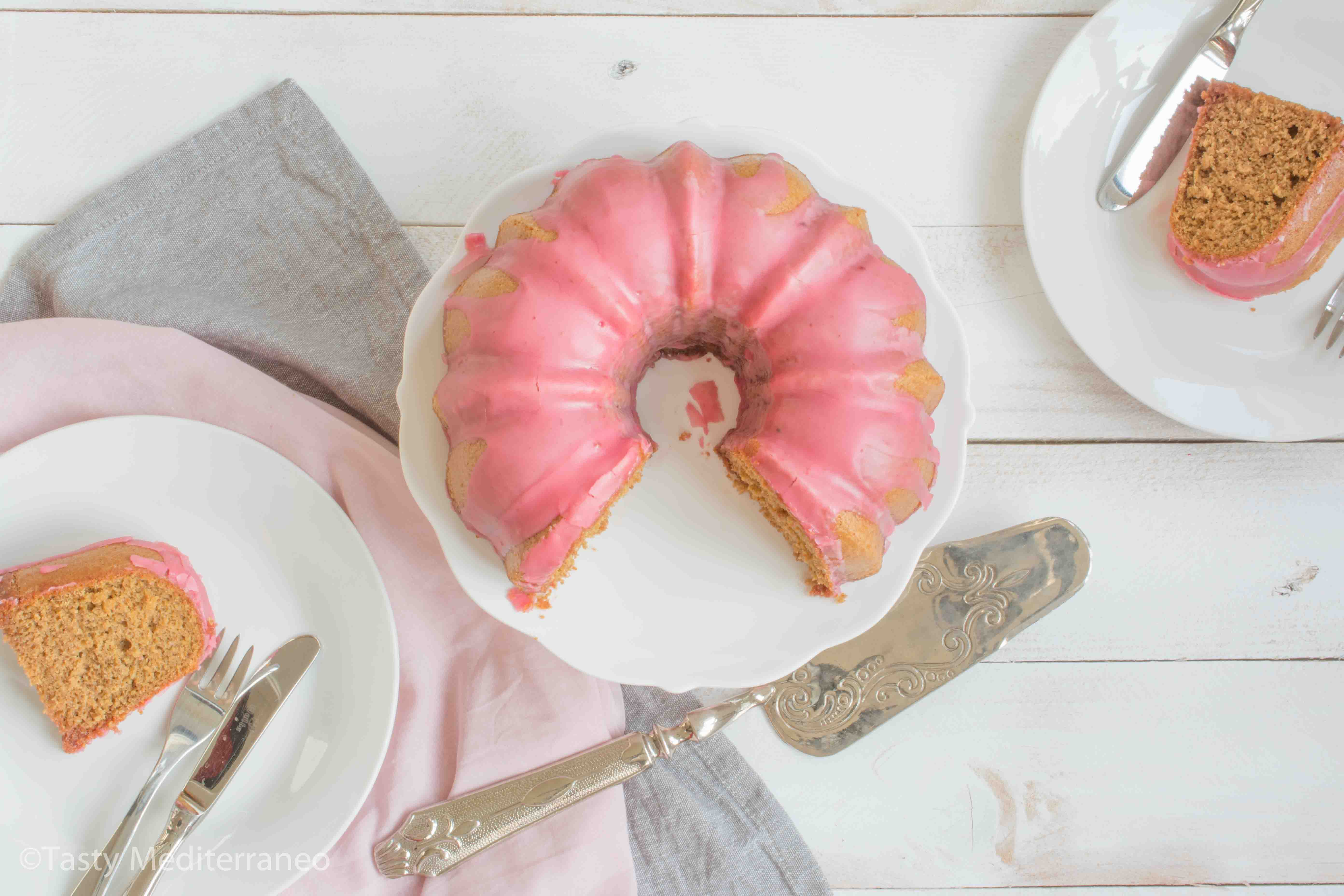 Today I am sharing with you one of my latest recipe creations; my very rich and moist beetroot spelt cake.
Beetroot is a highly nutritious root vegetable. It is rich in fibre and helps promote regularity for a healthy digestive tract. It is also rich in anti-inflammatory and anti-oxidant compounds as well as rich in vitamins and minerals (Folate (B9), potassium, manganese, iron, vitamin C…).
And whole meal spelt flour is high in fiber and essential nutrients like zinc and iron.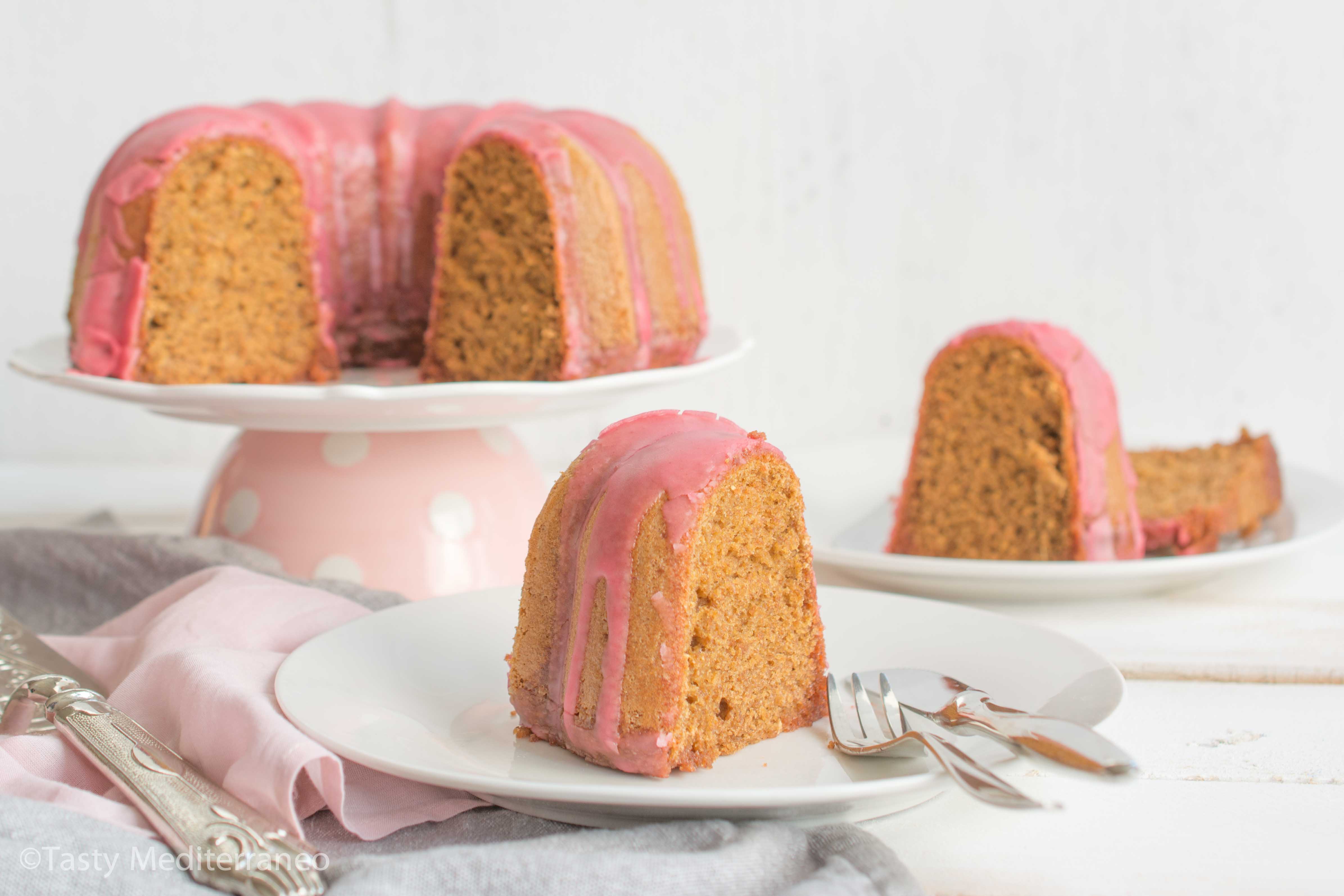 The combination of the ingredients in this cake makes it a healthy and nutritious treat for any special occasion or for those days when you simply want to have a piece of cake. If you like beetroot you have to try this cake!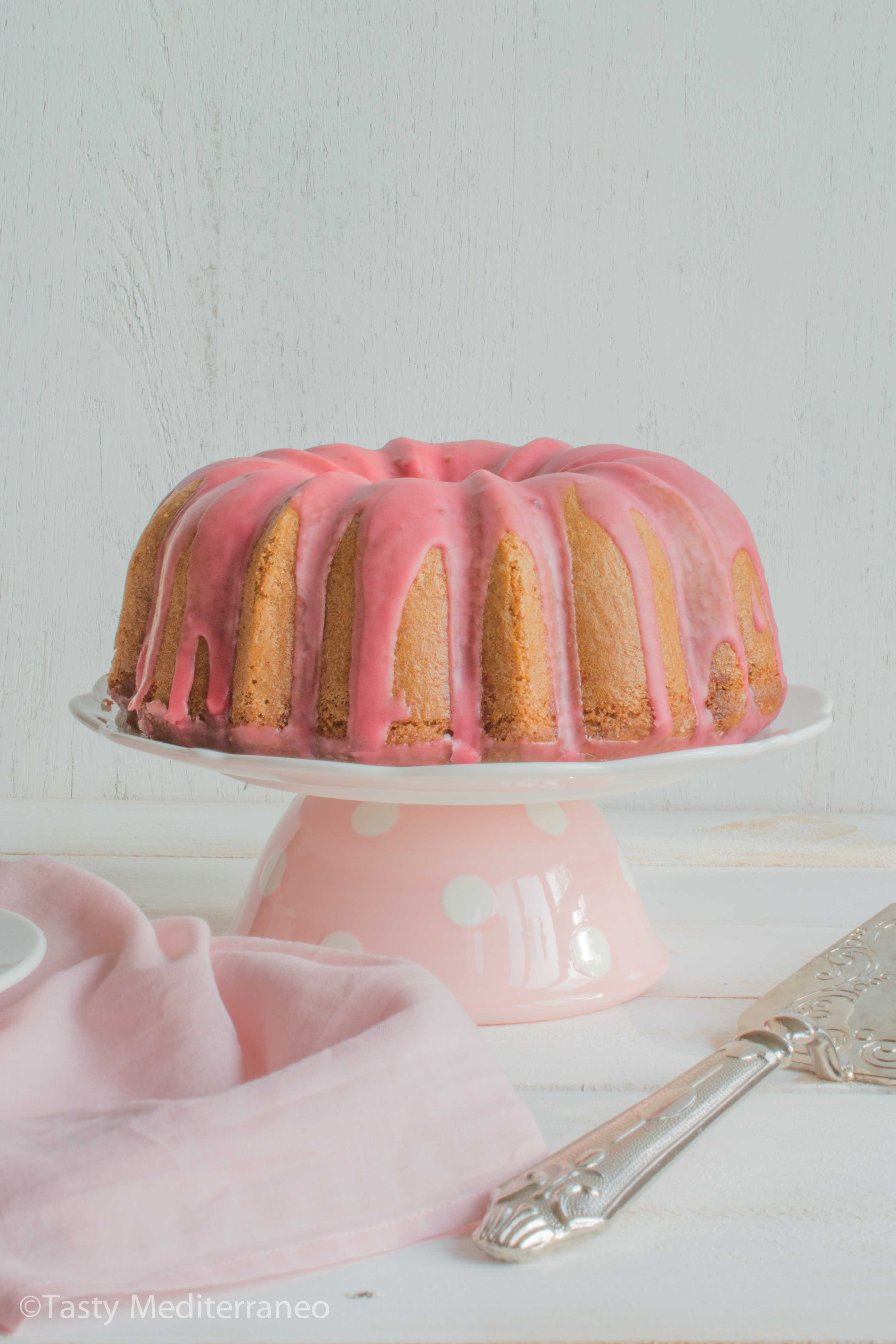 If you try this tasty and nutritious recipe of moist beetroot spelt cake, please let me know, leave a comment and rate it. I would love to know what you come up with. Enjoy!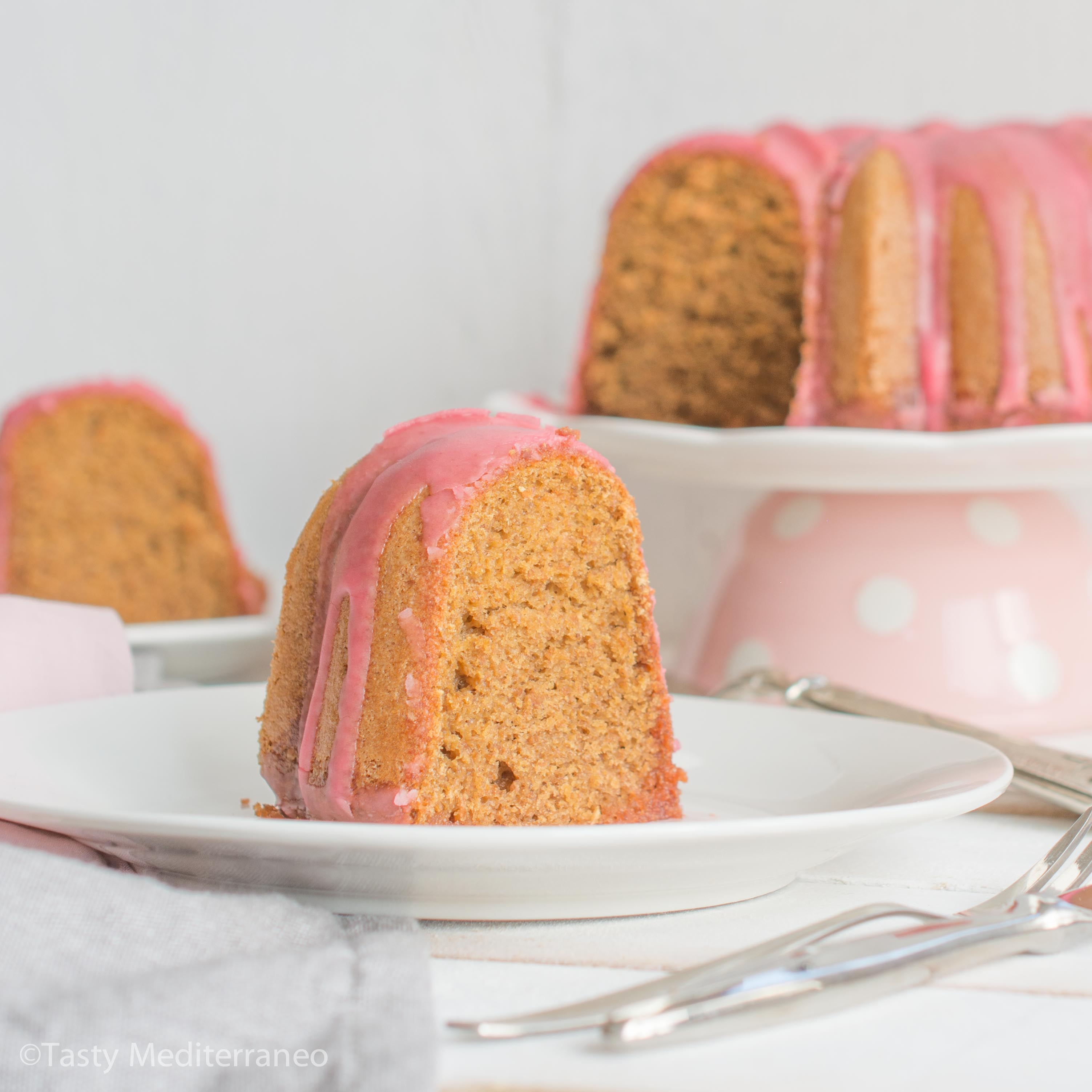 Moist Beetroot Spelt Bundt Cake
Author:
Margarita @ Tasty Mediterraneo
Cuisine:
Mediterranean Diet
Ingredients
4 Organic eggs
150g (3/4 cup) Unrefined dark muscovado sugar
200g (1 cup) Organic cooked beetroot (vac-packed and not in vinegar), chopped into small dices. Make sure to keep the beetroot juice, as you will need it for the glaze.
200g (1 ¾ cups) Organic whole meal spelt flour
1 Tablespoon baking powder
For the beetroot glaze
75g (1/2 cup) Unrefined granulated coconut sugar, blended until it is a fine powdered sugar
5 Tablespoons beetroot juice
Instructions
Preheat the oven to 175 degrees C (350 degrees F).
Lightly grease a Bundt pan (with olive oil or tahini sauce and set aside).
With a hand mixer or food processor beat the eggs in a large bowl. Add the sugar and continue mixing until dissolved. Then mix in the cooked beetroot dices and continue mixing. Add the flour and the baking powder and mix it all well until just combined.
Pour the batter into the lightly greased Bundt pan and bake in the middle of the oven for approximately 25 minutes at 175 degrees C (350 degrees F) until a toothpick or any thin skewer inserted into the middle of the cake comes out clean.
Remove from the oven and leave to cool.
For the beetroot glaze
Place the powdered coconut sugar in a measuring cup and stir in the 5 tablespoons beetroot juice.
Mix it well together with the help of a whisk and slowly pour the glaze over the cake, allowing it to run over and down the sides.
Notes
If you use raw beetroots, to cook them steam them for about 20 minutes until you are able to pierce them easily with a fork. When peeling them, a good way to avoid the stains in your hands is to previously rub your hands with a few drops of olive oil.