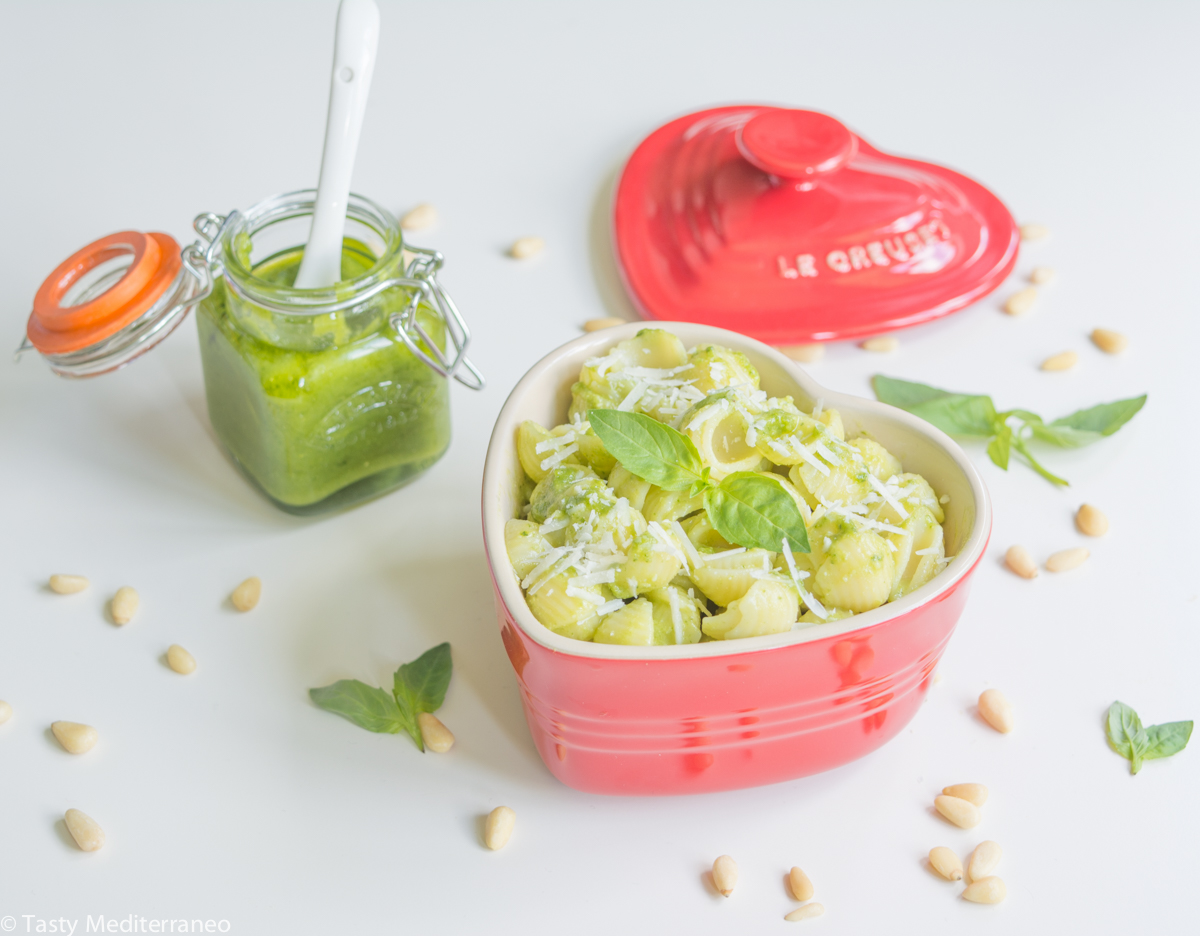 How much pasta do you eat per week? At home we eat pasta at least 4 times a week and I am not exaggerating.
Pasta is a very popular food that has plenty of possibilities. You can have pasta in a soup, in a salad, as a main dish, as a side dish, cold, hot … there are so many shapes and varieties of pasta available to choose from! And an extra positive thing about pasta is that it is one of the most affordable foods you can buy.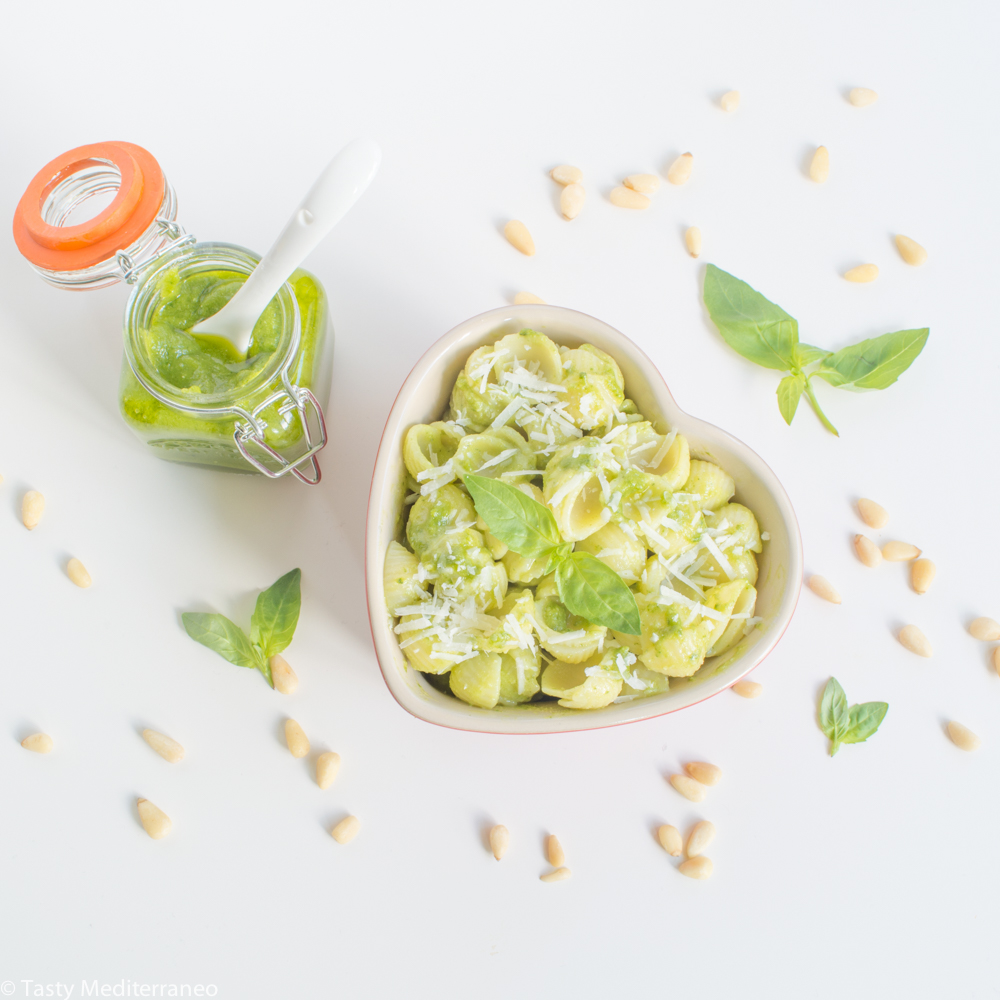 Many people believe that eating pasta is not healthy, that due to its carbohydrates you will gain weight with it. But as everything we cook, when properly prepared, pasta has many benefits that will help you maintain a healthy Mediterranean lifestyle.
I will be sharing with you plenty of my healthy pasta recipes so that you can enjoy tasty pasta at home.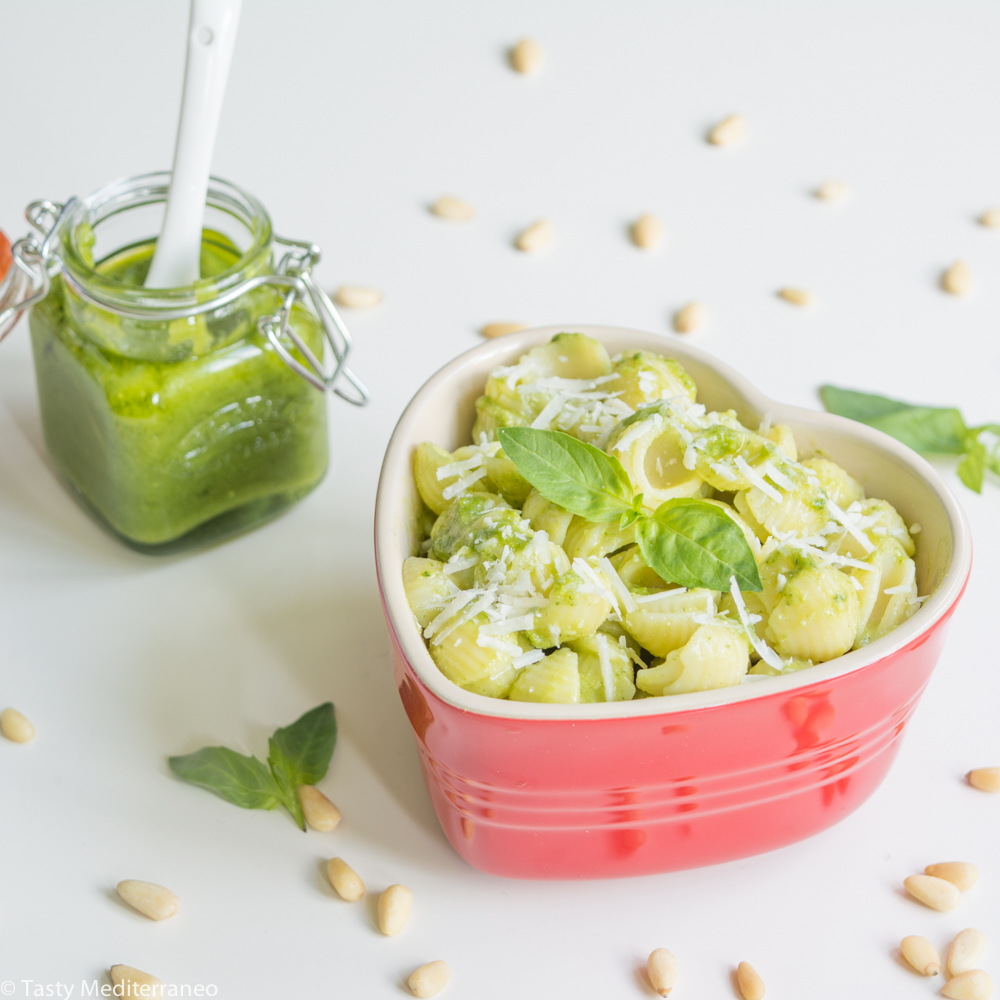 Most of my Italian friends eat pasta every day, and I can tell you none of them is fat!
Sometimes I believe that my husband has some kind of Italian gene because he loves pasta so much! He could not be two days in a row without eating some kind of pasta.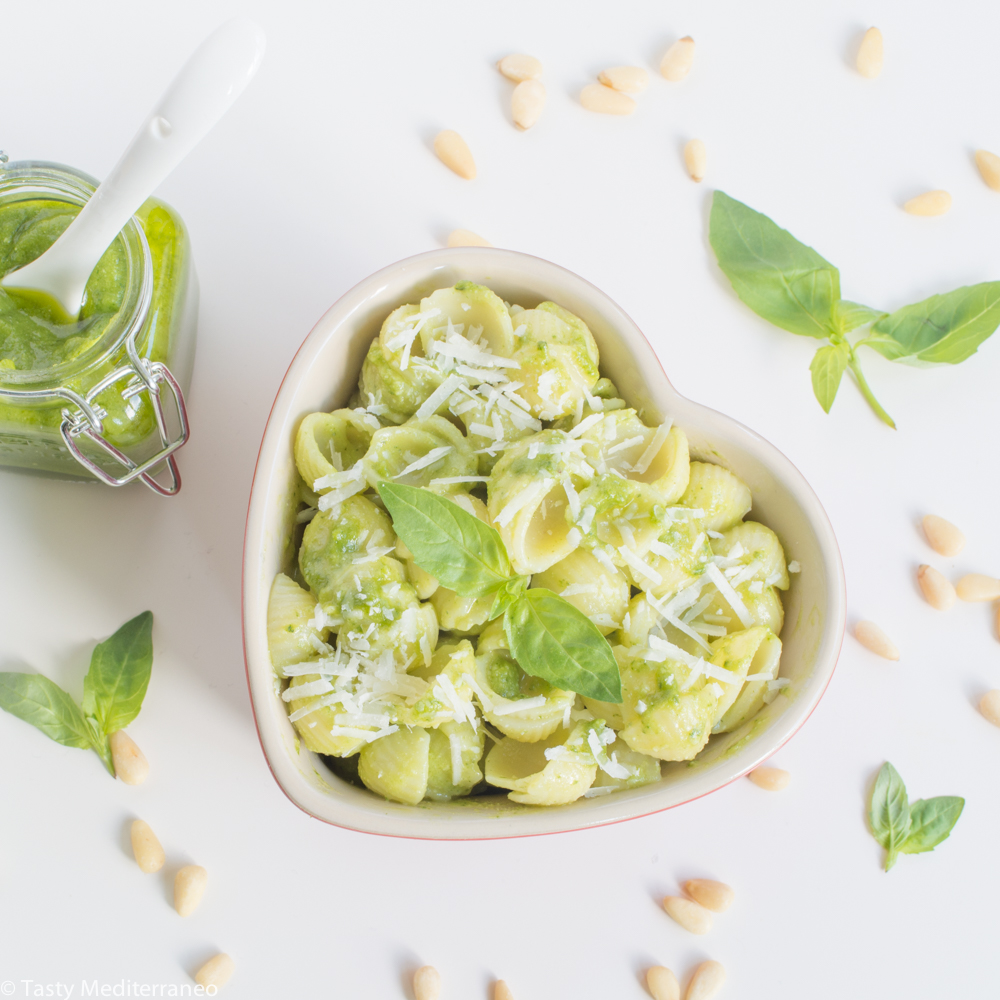 Today I have prepared for you a very easy and tasty recipe: Conchigliette al Pesto, made with my homemade Fresh Basil Pesto Sauce recipe. There is no excuse for not eating healthy as this dish is ready in only 10 minutes!
If you try this simple and healthy pasta recipe, please let me know, leave a comment and rate it. I would love to know what you come up with. Enjoy!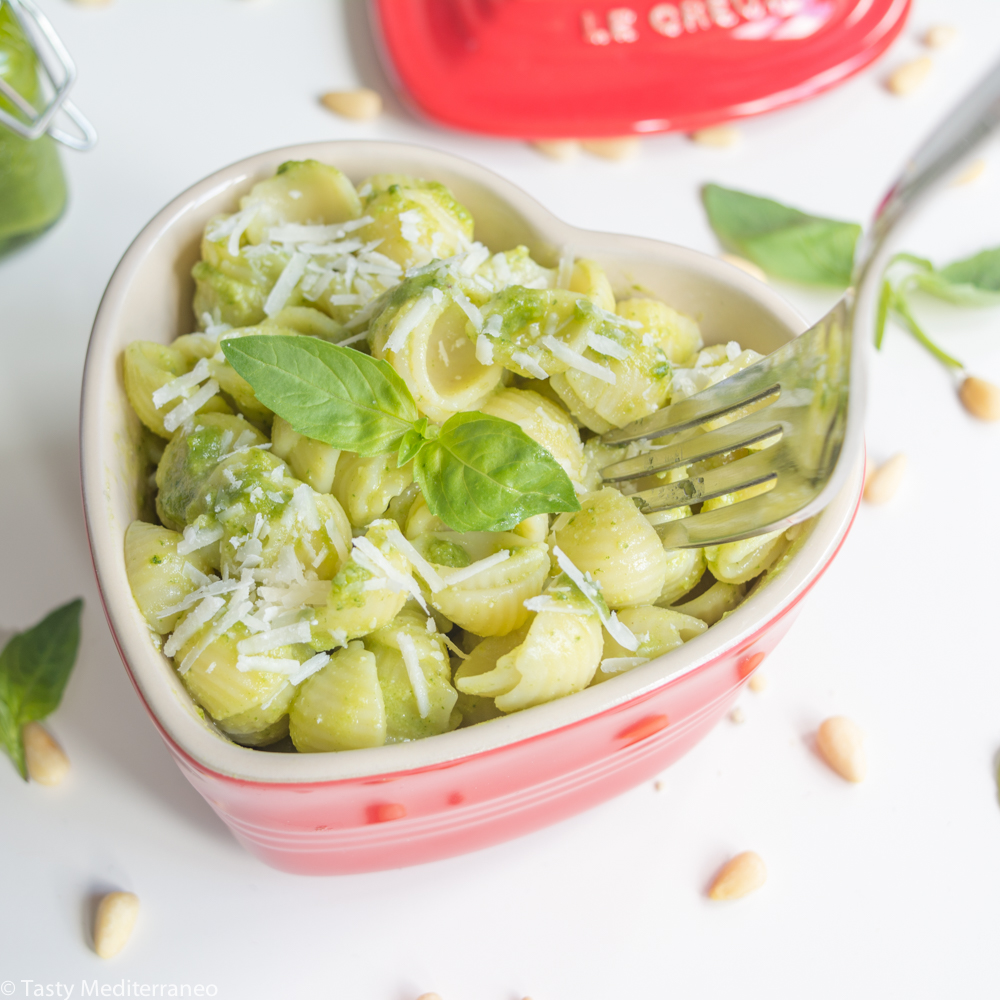 Conchigliette al Pesto
Author:
Margarita @ Tasty Mediterraneo
Cuisine:
Mediterranean diet
Ingredients
400g (4 cups) Organic Conchigliette
½ jar of homemade Fresh Basil Pesto Sauce
50g (1/2 cup) freshly grated Parmesan cheese
A few fresh basil leaves to decorate
Sea salt
Instructions
Boil water in a large saucepan and add one tablespoon salt.
Add the pasta and stir. My advice is to follow the cooking instructions on the package to make sure you cook the pasta "al dente".
While the pasta is boiling prepare my recipe of homemade Fresh Basil Pesto Sauce.
Stir the pasta from time to time and taste it. When the cooking time indicated in the package is over, remove from the heat and drain.
Add ½ jar of homemade Fresh Basil Pesto Sauce. Add a few basil leaves and some Parmesan cheese to decorate and serve immediately while hot.