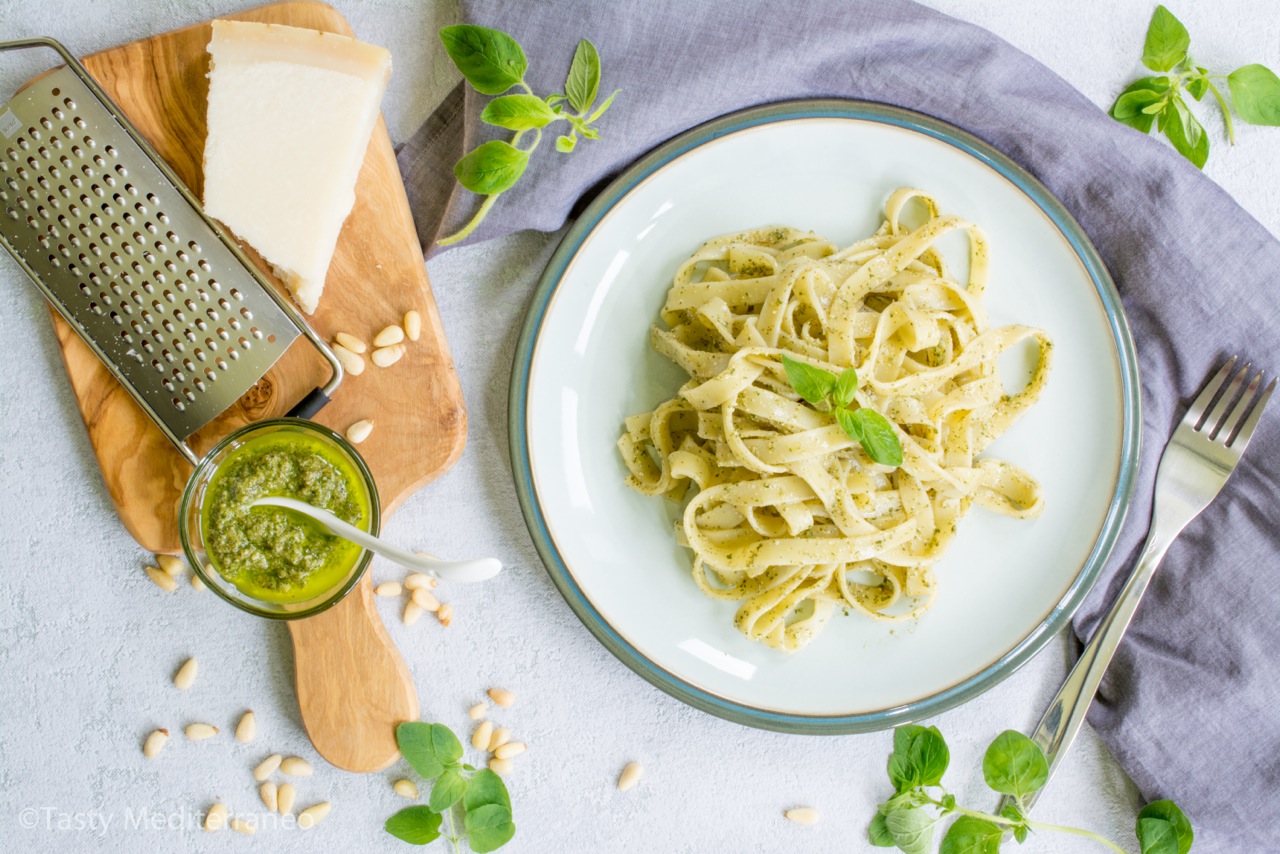 Oregano is an important culinary and medicinal herb that has been used in the Mediterranean for thousands of years, and it is also one of my favourite herbs!
Personally I prefer fresh oregano leaves rather than the dried ones, but when the fresh oregano is not in season I am happy to use dried oregano leaves to add to my salads.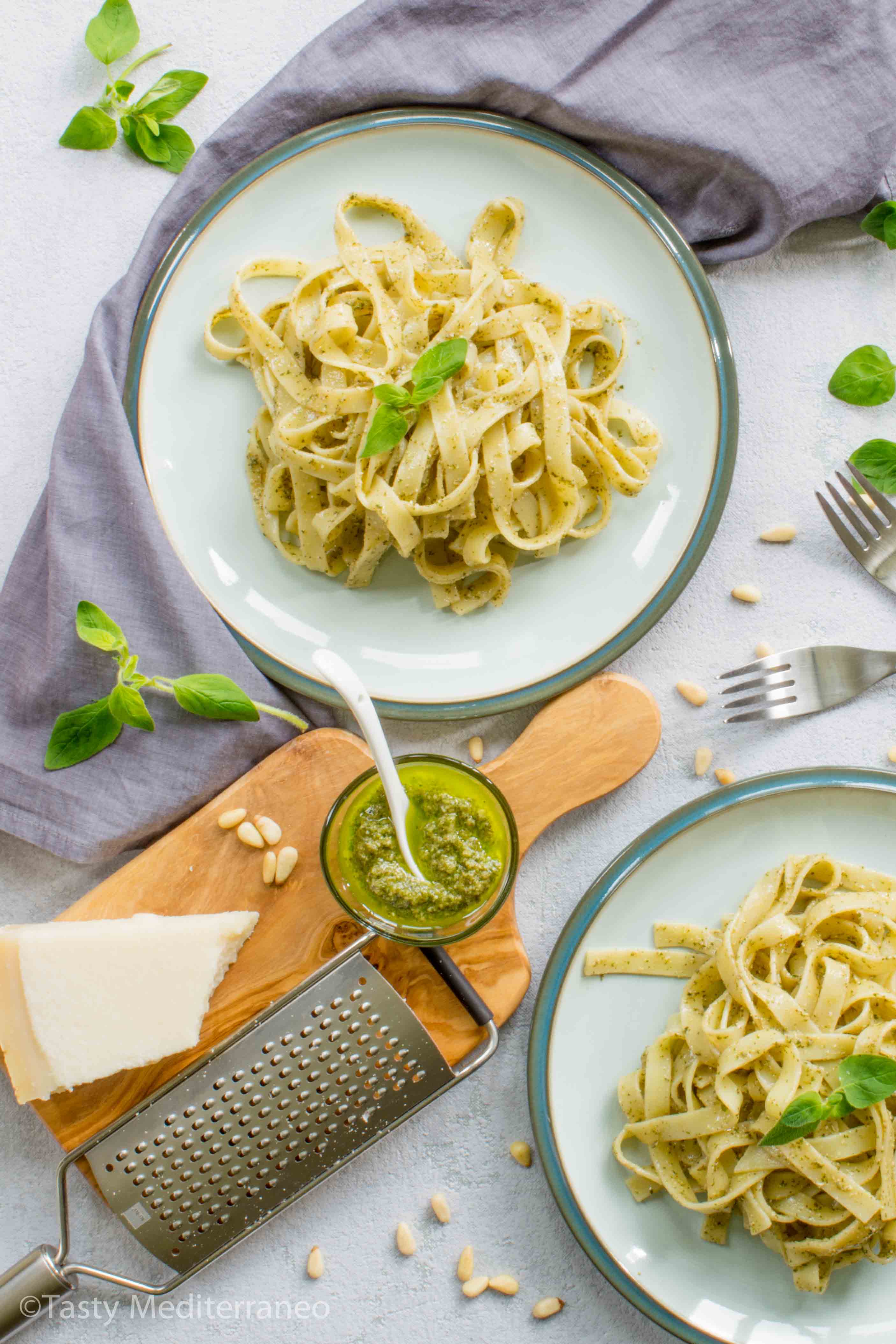 Oregano is not only a very tasty herb but it also has strong antioxidants, antibacterial and anti-inflammatory properties. It contains calcium, iron, fibre, manganese, omega fatty acids and vitamins E and K.
These properties can help protect your cells against the effect of free radicals and improve your ability to fight infection.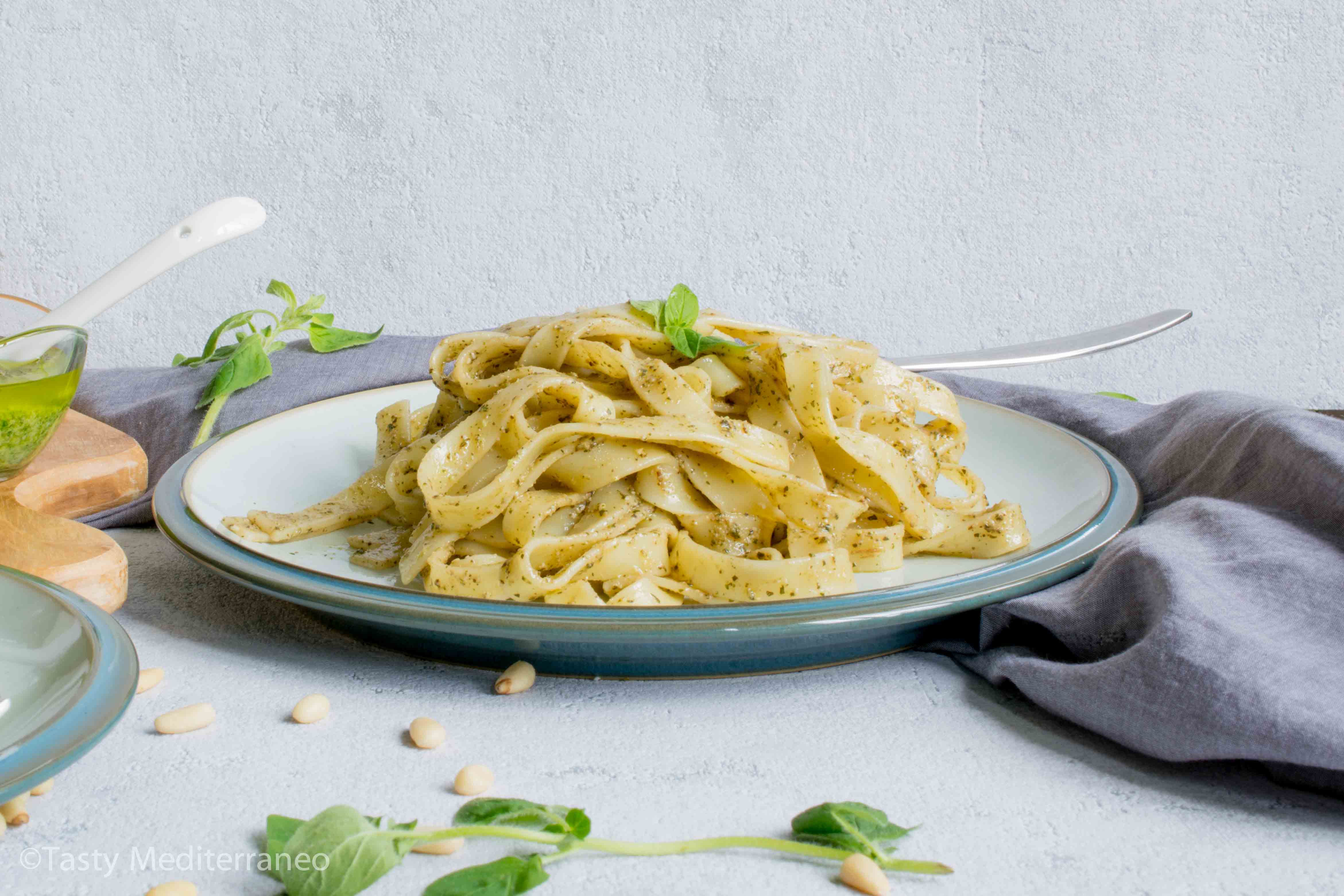 The recipe I share with you today is a variation of my fresh basil pesto recipe. I like to use pesto, both the fresh basil pesto and this fresh oregano pesto, not only for a pasta dish but also as a healthy spread on a toast.
How about you? Are you a pesto lover? Which one do you prefer, fresh basil pesto or fresh oregano pesto? I love them both, but I believe I prefer fresh oregano pesto!
If you try this simple, healthy and nutritious vegetarian Mediterranean diet recipe of Tagliatelle with fresh oregano pesto, please let me know, leave a comment and rate it. I would love to know what you come up with. Enjoy!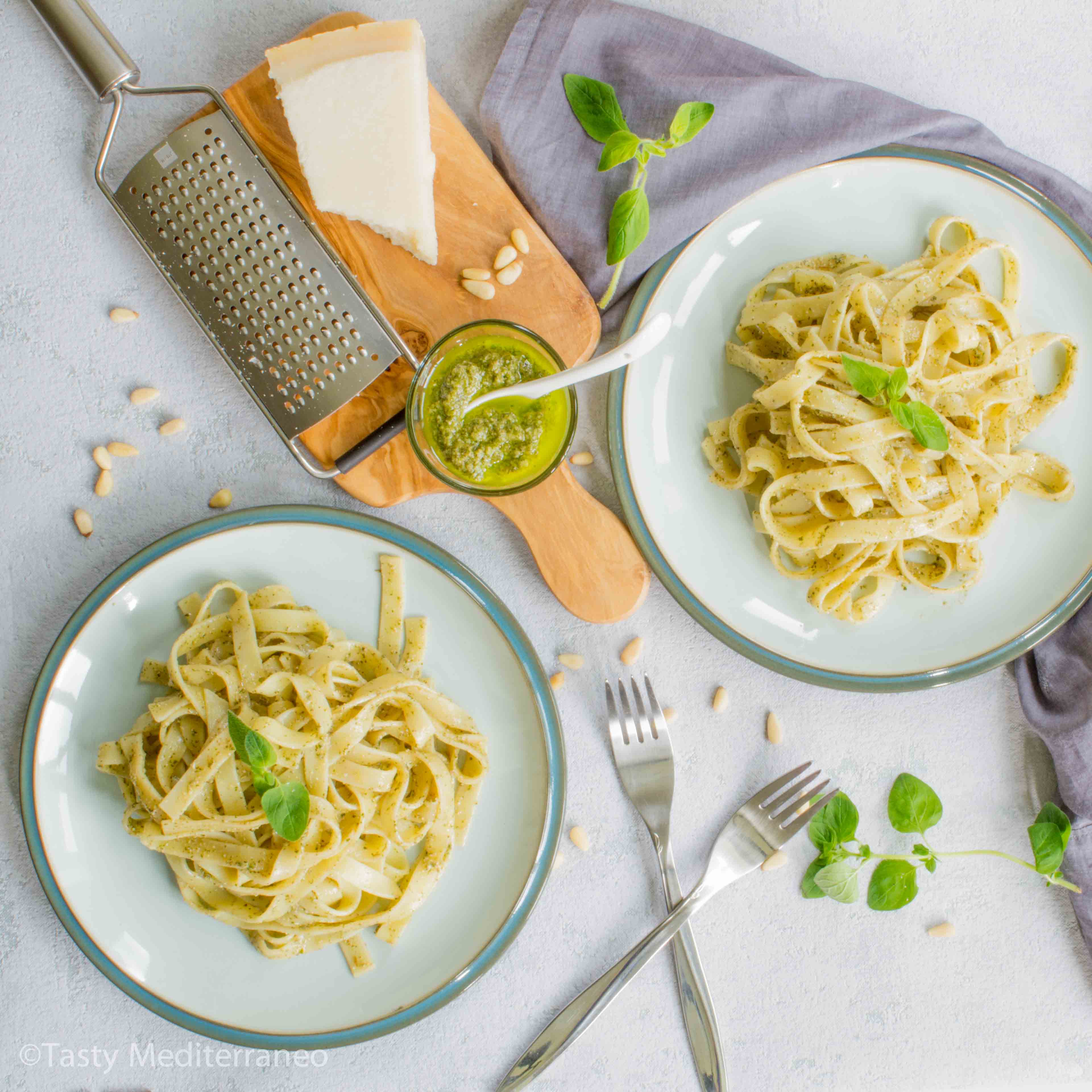 Tagliatelle with fresh oregano pesto
Author:
Margarita @ Tasty Mediterraneo
Cuisine:
Mediterranean Diet
Serves:
1 jar oregano pesto
Ingredients
For the fresh oregano pesto (For 1 jar):
25g (1 cup) Fresh oregano leaves plucked off stems
5 Teaspoons pine nuts
1 Garlic clove, pealed and finely minced
100ml (1/3 cup) Extra virgin olive oil (EVOO)
50g (1/2 cup) Freshly grated Parmesan cheese
1 Tablespoon freshly squeezed lemon juice
For the tagliatelle pasta (For 2 people):
200g (7 ounces) Wholemeal tagliatelle
1 Tablespoon sea salt
Instructions
For the fresh oregano pesto:
Wash well the fresh oregano leaves and remove the stems.
Put all the ingredients into a food processor and process until the mix is completely incorporated and smooth.
If you are not going to consume it immediately, pour the pesto sauce into a jar and add a little extra virgin olive oil on the top. Seal and store in the fridge. You can keep it in the fridge for up to one week.
For the tagliatelle pasta:
Boil water in a large saucepan and add one tablespoon salt. Add the tagliatelle pasta and stir. Follow the cooking instructions on the package and taste your pasta while it is cooking to avoid overcooking it and to make sure you cook the pasta "al dente". Stir the pasta from time to time and when the cooking time indicated in the package is over and the pasta is al dente, remove from the heat and drain. (If you were not going to use the pasta immediately run under cold water until the pasta has cooled and then drain).
Add to the pasta the fresh oregano pesto to taste.
Notes
Personally I do not like to add salt to the pesto, as the Parmesan cheese is already salty. But taste it anyway to see if you would rather season it with some salt.