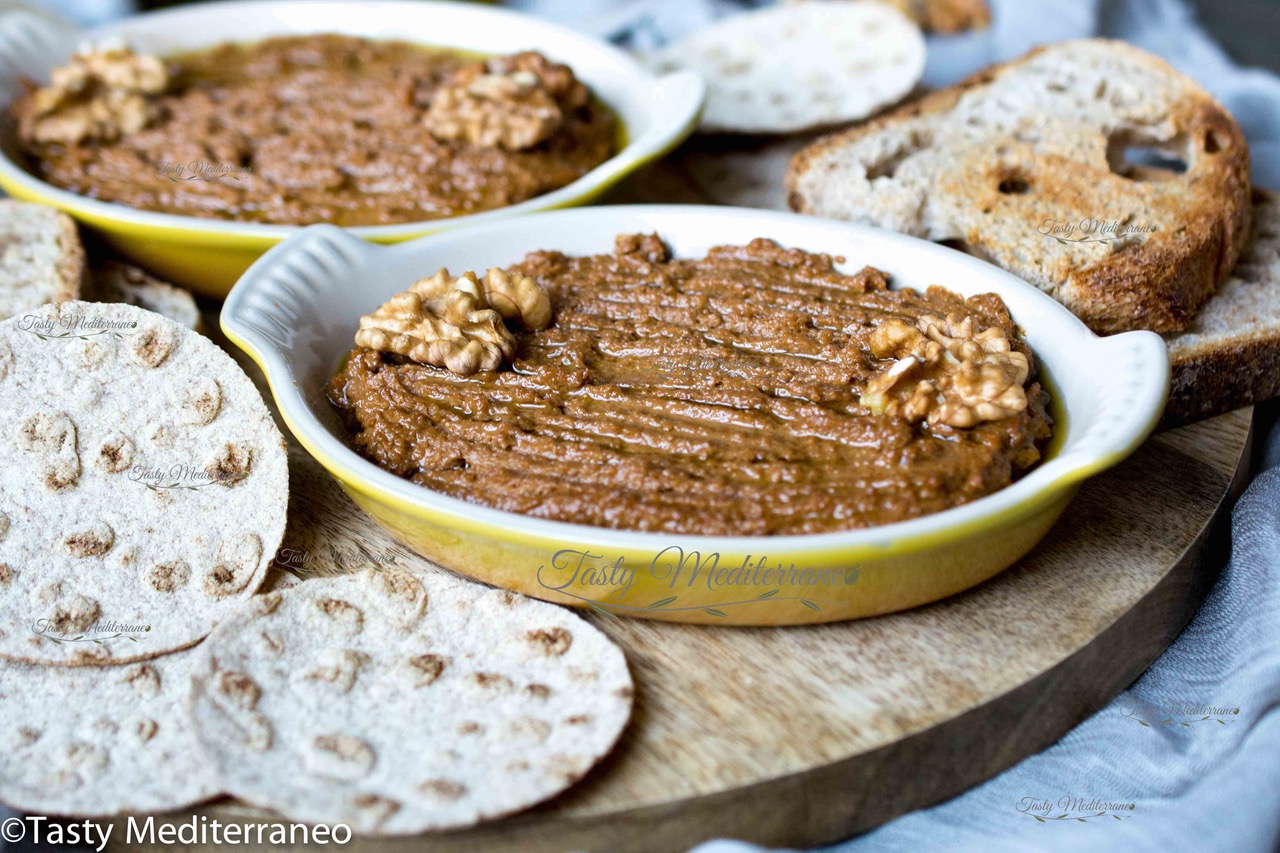 Eating a nutritious diet has many benefits for you, not only for your physical health, to avoid non-communicable diseases, but also for your psychological health.
I always tell my nutrition & health coaching clients when they decide to start a healthy lifestyle following the Mediterranean diet, that they should have realistic expectations. Having realistic expectations will increase your chances of maintaining a healthy lifestyle in the long-term.
When you want to change your current lifestyle to a healthier lifestyle you should not think about how you feel hours, days or even weeks later, but how you will feel after months and years.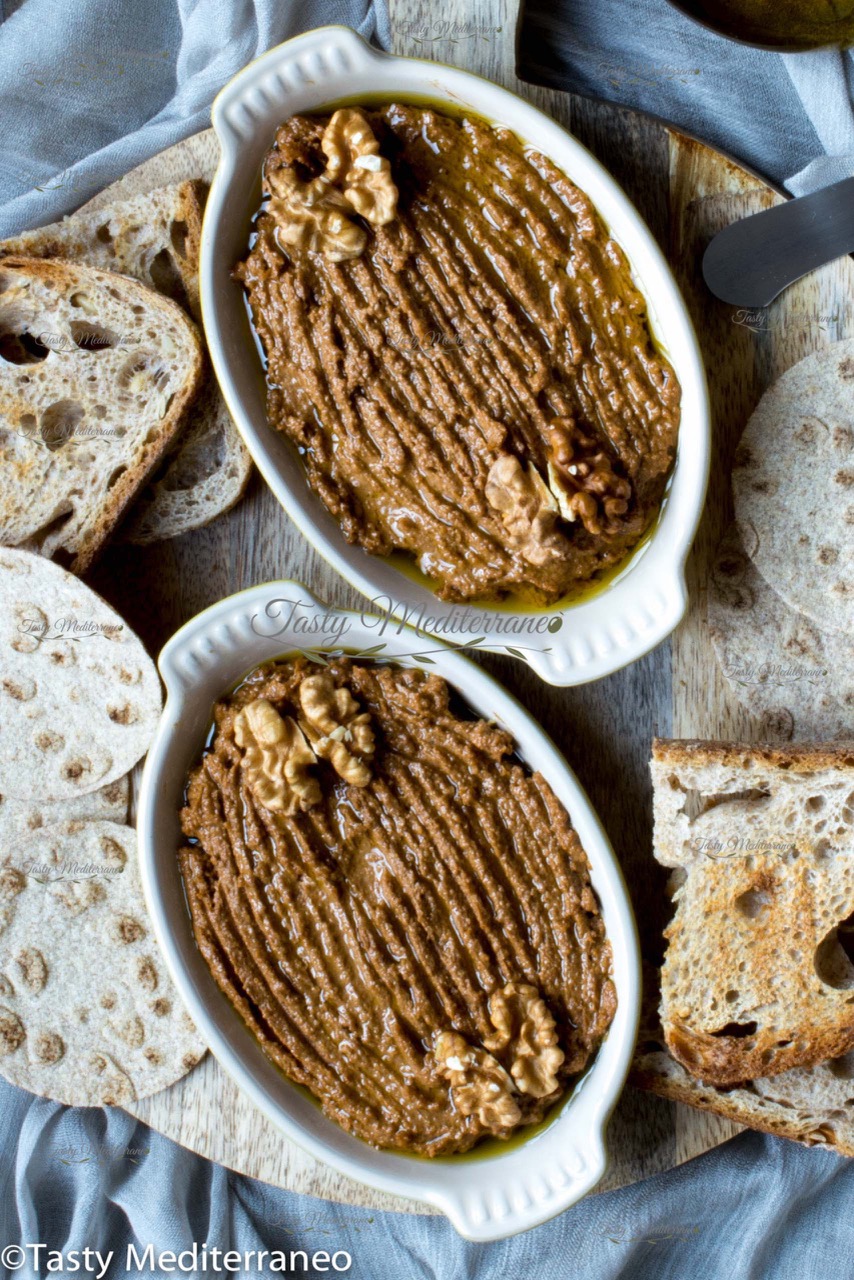 We are all different, and thus there is not a perfect way of eating that works for every one of us. It is very important to find a way of eating and exercising that you enjoy. If you find your happy place, it will be easier for you to sustain those healthy habits in the long run!
If for example you are willing to lose weight you should not put pressure on yourself to lose it too quickly. Losing weight slow and steady is the way to go. Losing weight too quickly does not help, and your overall health will suffer by doing this. Always think that food should bring you both nourishment and joy!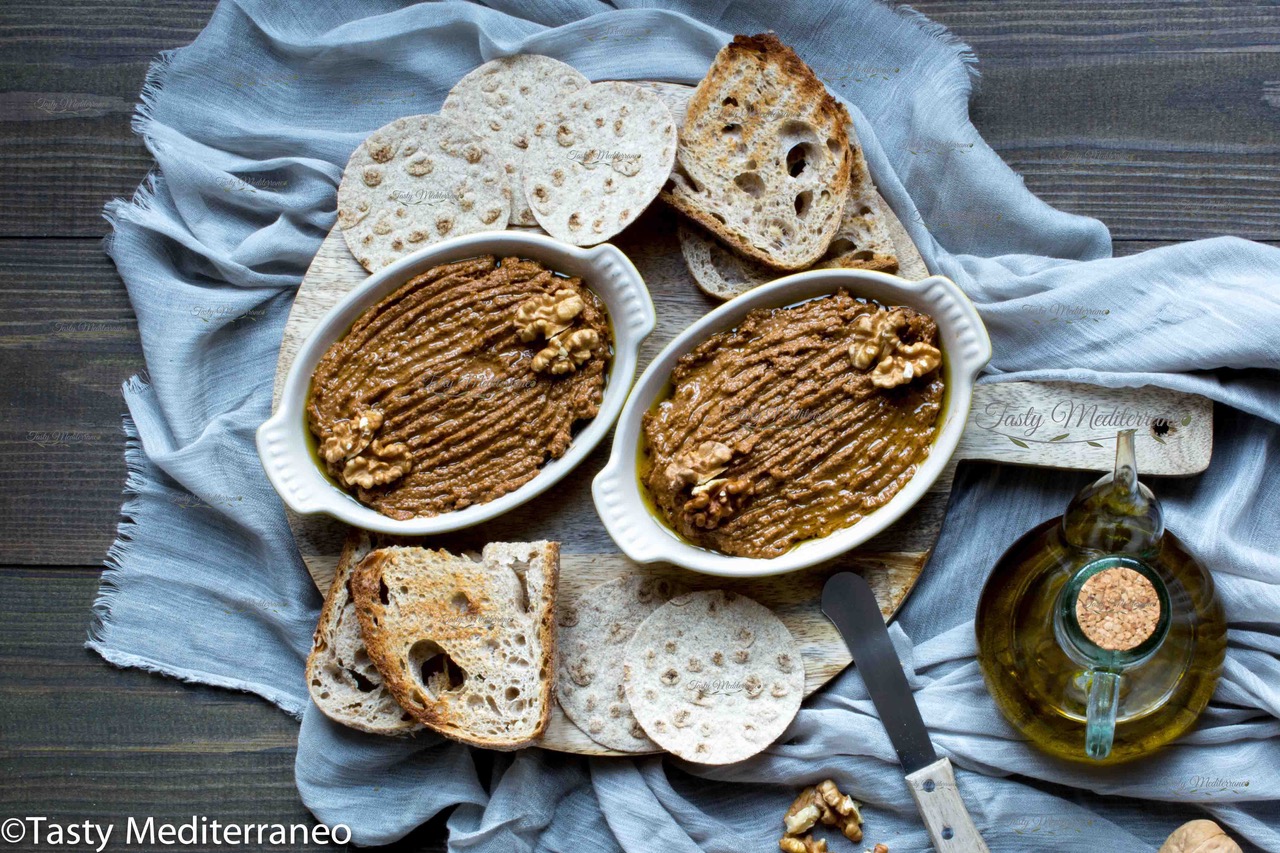 To start eating well you can find plenty of tasty and nutritious vegetarian and vegan recipes from the Mediterranean cuisine on my blog. And today I share yet another nutritious Mediterranean diet recipe, my Lebanese family recipe of Muhammara: a hot pepper dip original from Aleppo (Syria).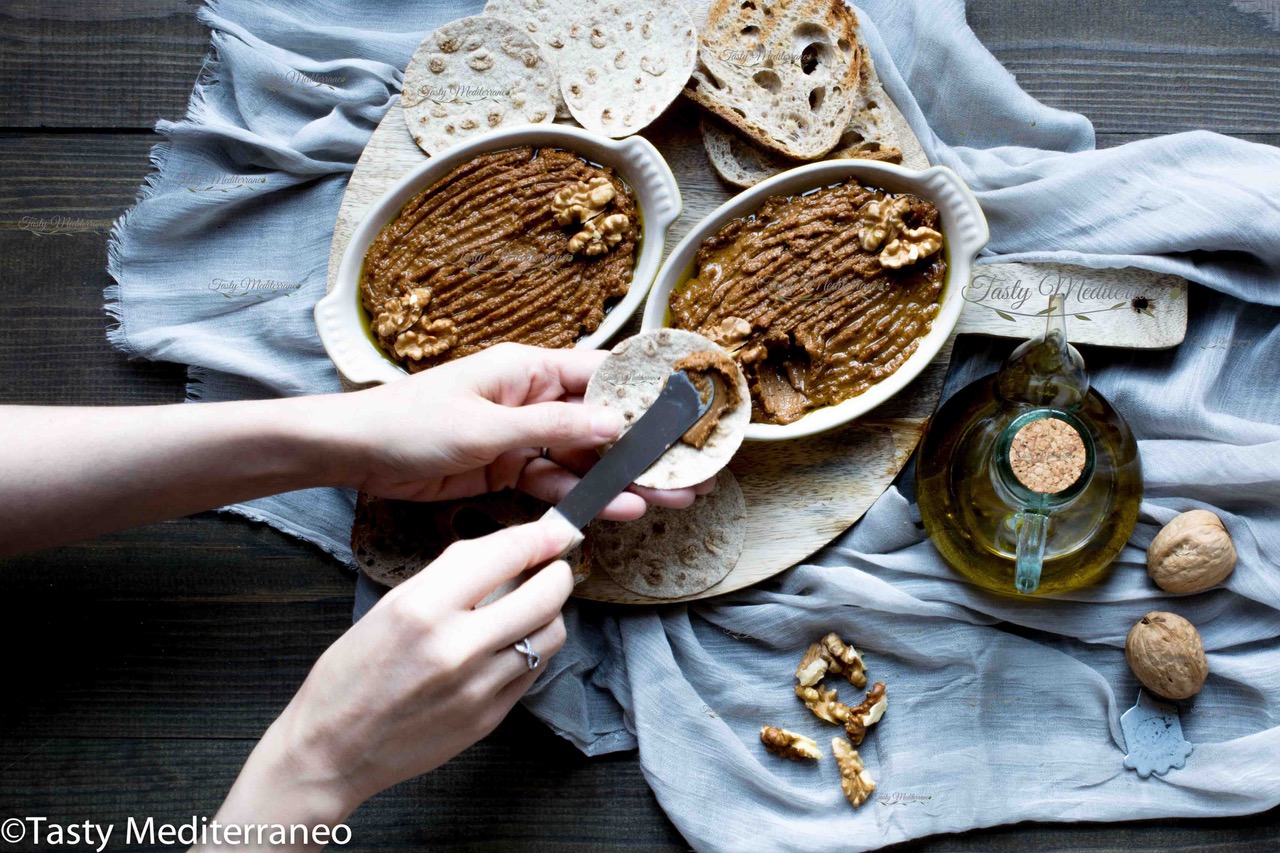 The way my Lebanese family does the Muhammara recipe is the traditional way using a variety of hot red peppers from Aleppo. They let the peppers dry on the sun for a few days, turning them into a paste with a bit of extra virgin olive oil (EVOO) and salt flakes, and this paste is added to the muhammara recipe.
But since this process takes a lot of time and you cannot easily find this variety of red pepper, I have replaced the Aleppo red pepper paste with roasted red peppers so that you can all prepare it at home.
If you try this tasty and healthy vegan Mediterranean diet appetizer recipe of "Muhammara: Hot red pepper dip", please let me know, leave a comment and rate it. I would love to know what you come up with. Enjoy and happy healthy cooking!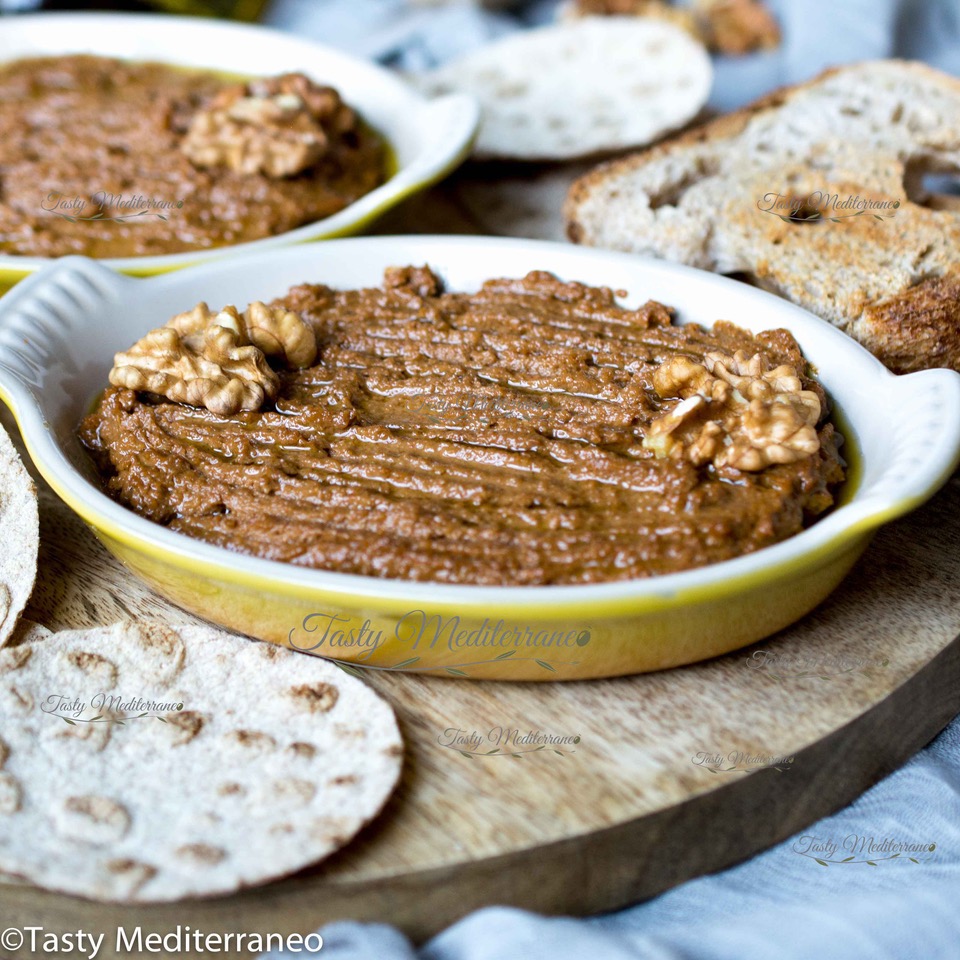 Muhammara: Hot red pepper dip
Author:
Margarita @ Tasty Mediterraneo
Cuisine:
Mediterranean Diet
Ingredients
100g (1 cup) Whole-wheat breadcrumbs
125g (1 cup) Walnuts, shelled & chopped
2 Large fresh red peppers (you can use red bell peppers)
2 Tablespoons pine nuts
3 Tablespoons pomegranate molasses
4 Tablespoons extra virgin olive oil (EVOO)
1 Teaspoon cumin
A pinch of freshly ground black pepper
A pinch of salt (or salt to taste)
60ml (¼ cup) of water
A pinch of hot paprika
Instructions
Have all the ingredients prepared as indicated in the ingredients description.
Preheat the oven to 200 degrees Celsius (392 degrees Farenheit)
Wash well the red peppers, cut them in half and remove the stems and seeds. Lightly grease an oven dish with EVOO and place the cut red peppers on it, skin side up. Roast for 15 minutes at 200C (392F) until their skin is lightly blackened. Remove the peppers from the oven, place them in a bowl and cover the bowl with cling-film. Once they are cool enough to handle, peel and discard the skin.
In a food processor add to the roasted red peppers the rest of ingredients and blend all together until you get a smooth paste. Transfer into serving dishes, drizzle a bit of EVOO on top and decorate with some walnuts.