Muhammara: Hot red pepper dip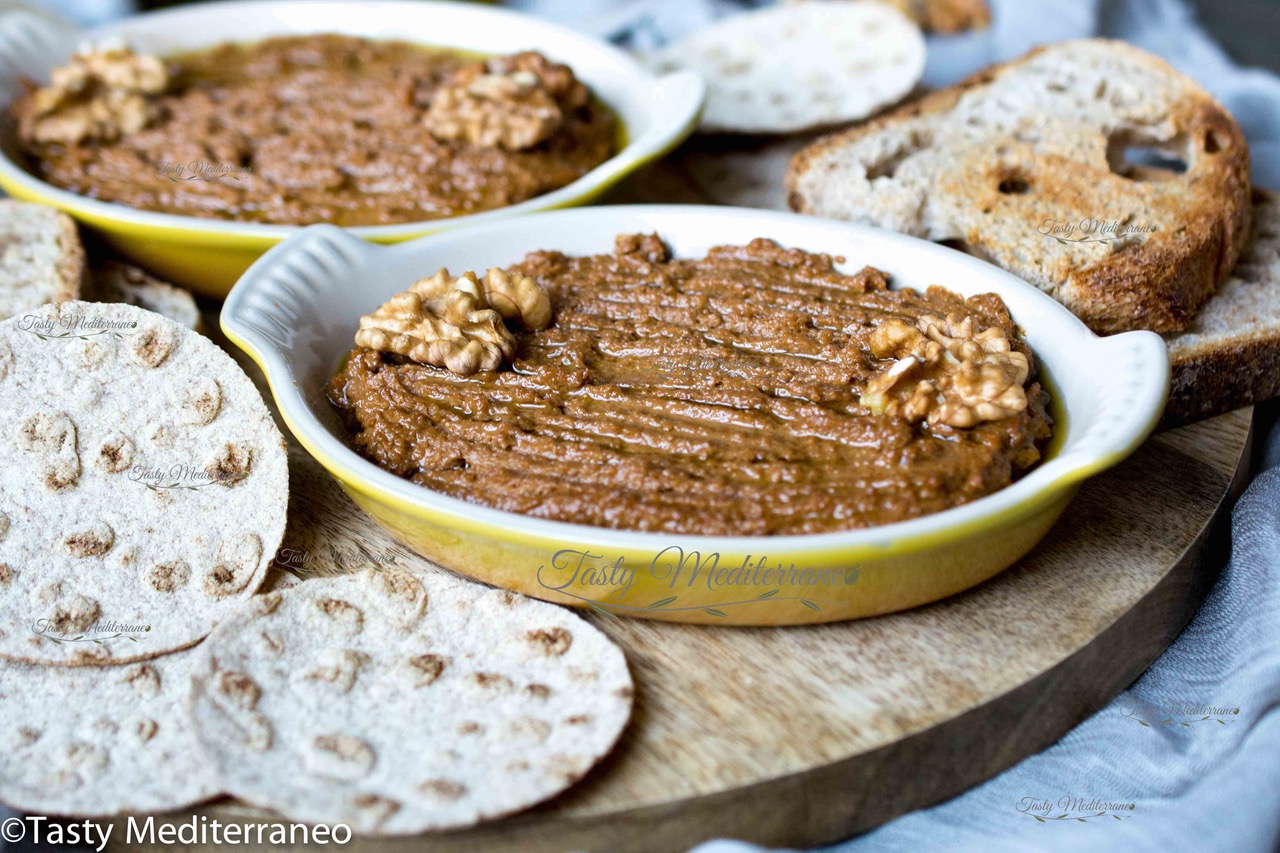 Author:
Margarita @ Tasty Mediterraneo
Cuisine:
Mediterranean Diet
100g (1 cup) Whole-wheat breadcrumbs
125g (1 cup) Walnuts, shelled & chopped
2 Large fresh red peppers (you can use red bell peppers)
2 Tablespoons pine nuts
3 Tablespoons pomegranate molasses
4 Tablespoons extra virgin olive oil (EVOO)
1 Teaspoon cumin
A pinch of freshly ground black pepper
A pinch of salt (or salt to taste)
60ml (¼ cup) of water
A pinch of hot paprika
Have all the ingredients prepared as indicated in the ingredients description.
Preheat the oven to 200 degrees Celsius (392 degrees Farenheit)
Wash well the red peppers, cut them in half and remove the stems and seeds. Lightly grease an oven dish with EVOO and place the cut red peppers on it, skin side up. Roast for 15 minutes at 200C (392F) until their skin is lightly blackened. Remove the peppers from the oven, place them in a bowl and cover the bowl with cling-film. Once they are cool enough to handle, peel and discard the skin.
In a food processor add to the roasted red peppers the rest of ingredients and blend all together until you get a smooth paste. Transfer into serving dishes, drizzle a bit of EVOO on top and decorate with some walnuts.
Recipe by
Tasty Mediterraneo
at https://www.tastymediterraneo.com/muhammara-hot-red-pepper-dip/