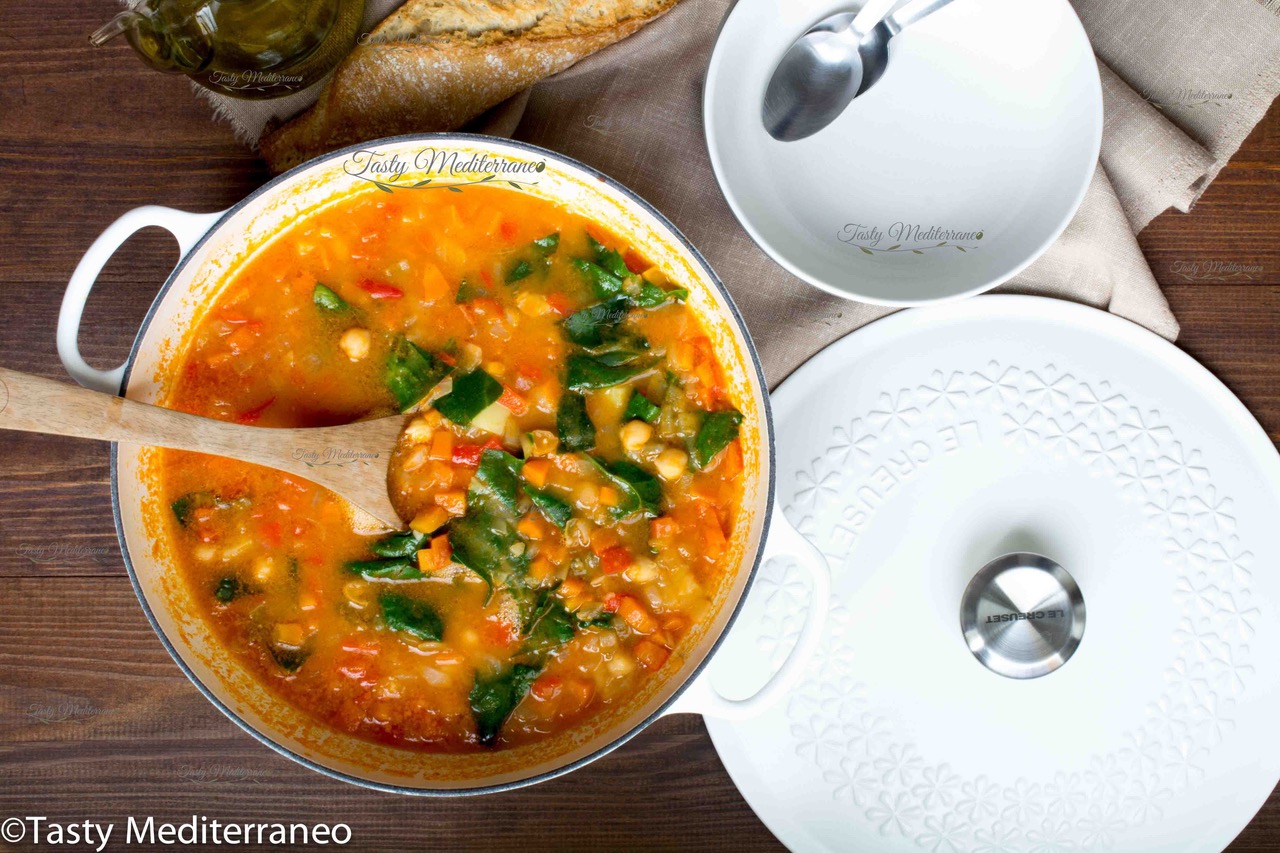 Those of you who are regular followers of my work already know that I love pulses! And you can find plenty of healthy vegetarian and vegan Mediterranean diet recipes with pulses on my blog.
Not only I love pulses but I have the honour to have spoken at United Nations headquarter in New York about the importance of pulses in the Mediterranean diet at the first celebration of World Pulses Day.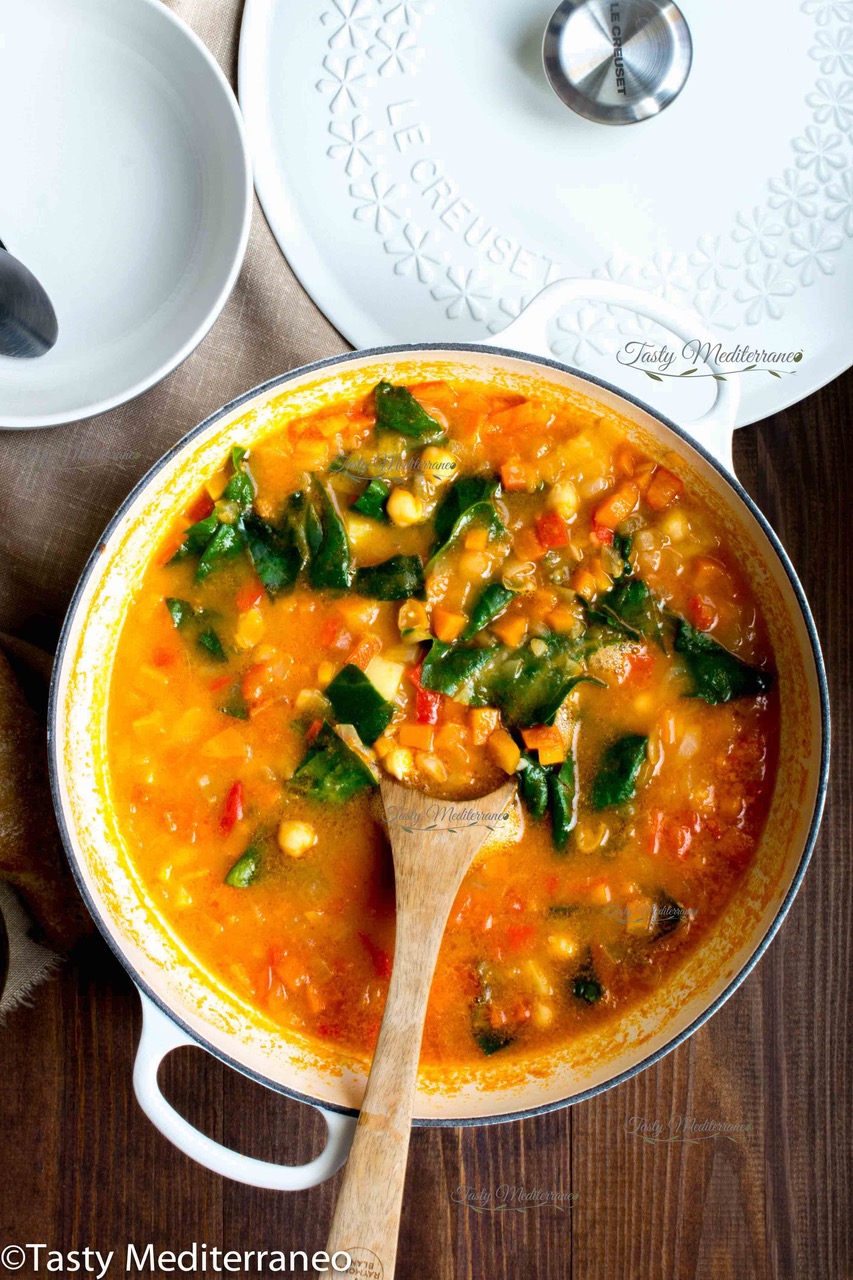 Pulses, because of their nutritional qualities, are very healthy and nutritious foods. In the context of a balanced diet, pulses are a key food to prevent non-communicable diseases (NCDs). Pulses help to improve heart health, to reduce cholesterol and they also help to control weight given its satiating ability.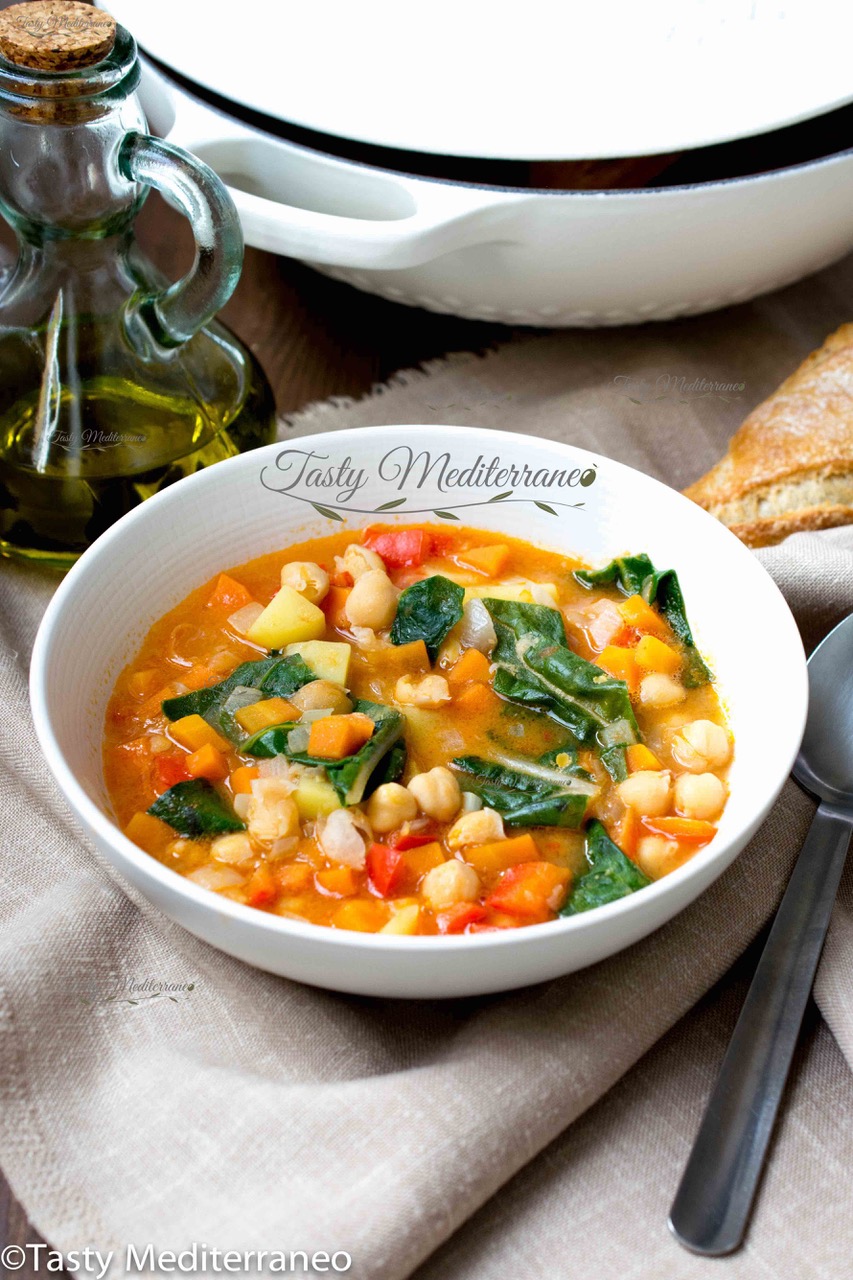 Pulses are a great source of plant based proteins, fibre, minerals (such as calcium, iron, magnesium and zinc) and vitamins (niacin and folic acid, especially in chickpeas and vitamin B6 in lentils, beans or beans). In addition, since pulses do not contain gluten, they are suitable for coeliacs.
The complex carbohydrates of pulses are also a good source of energy. They are slowly absorbed by the body helping to control weight.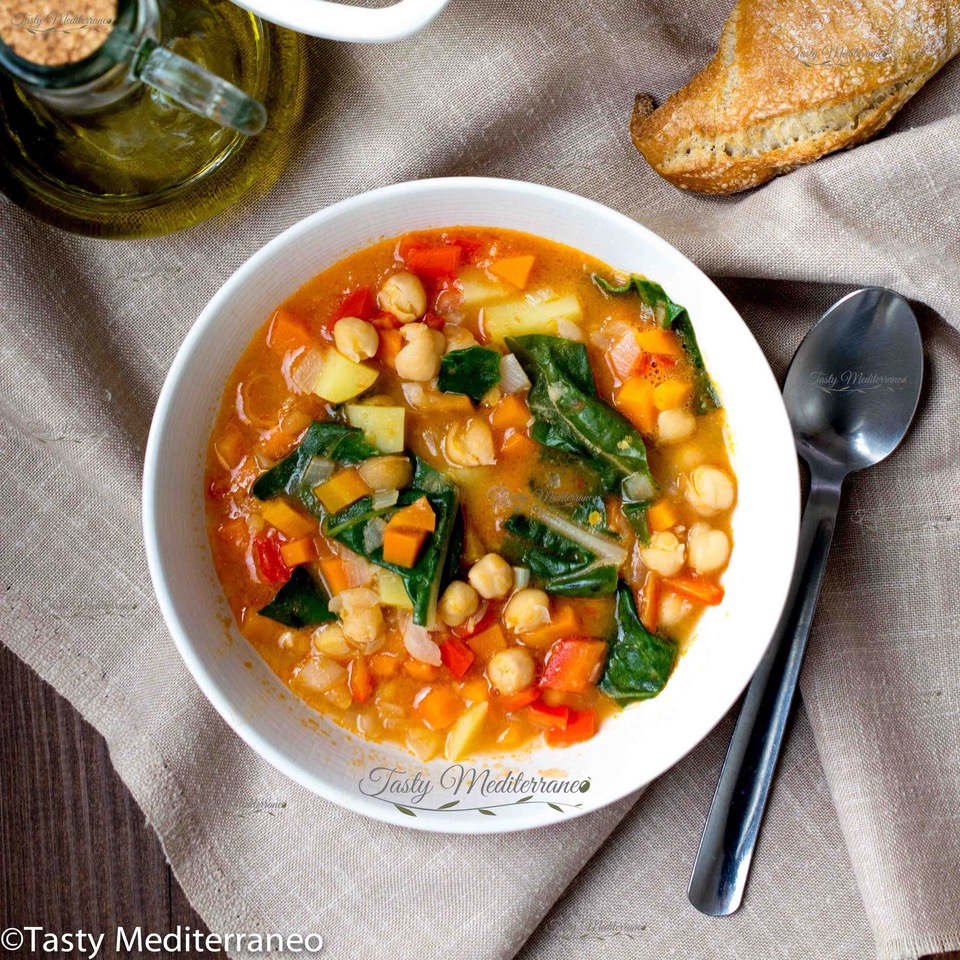 Regular consumption of pulses, especially combined with vegetables, helps maintain a healthy weight. Its high fibre content increases the feeling of satiety. Fibre binds toxins and cholesterol in the intestine and helps its elimination from the body. In turn, fibre increases the volume of stool and promotes intestinal transit.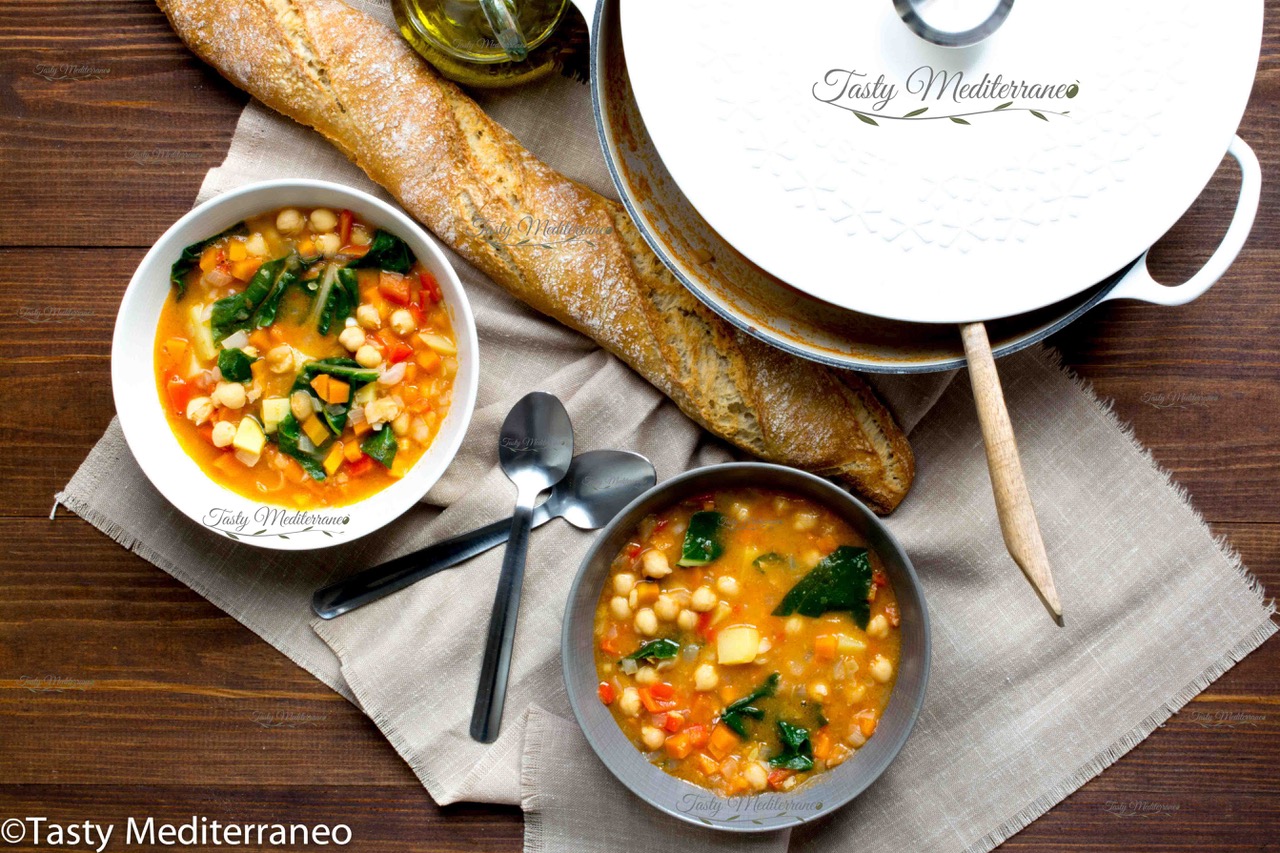 The Sustainable Development Goals (SDGs) of United Nations want to reduce, by 2030, by one-third premature mortality from NCDs through prevention and treatment, SDG 3. And pulses can play an important role in achieving SDG3 in the context of a balanced diet.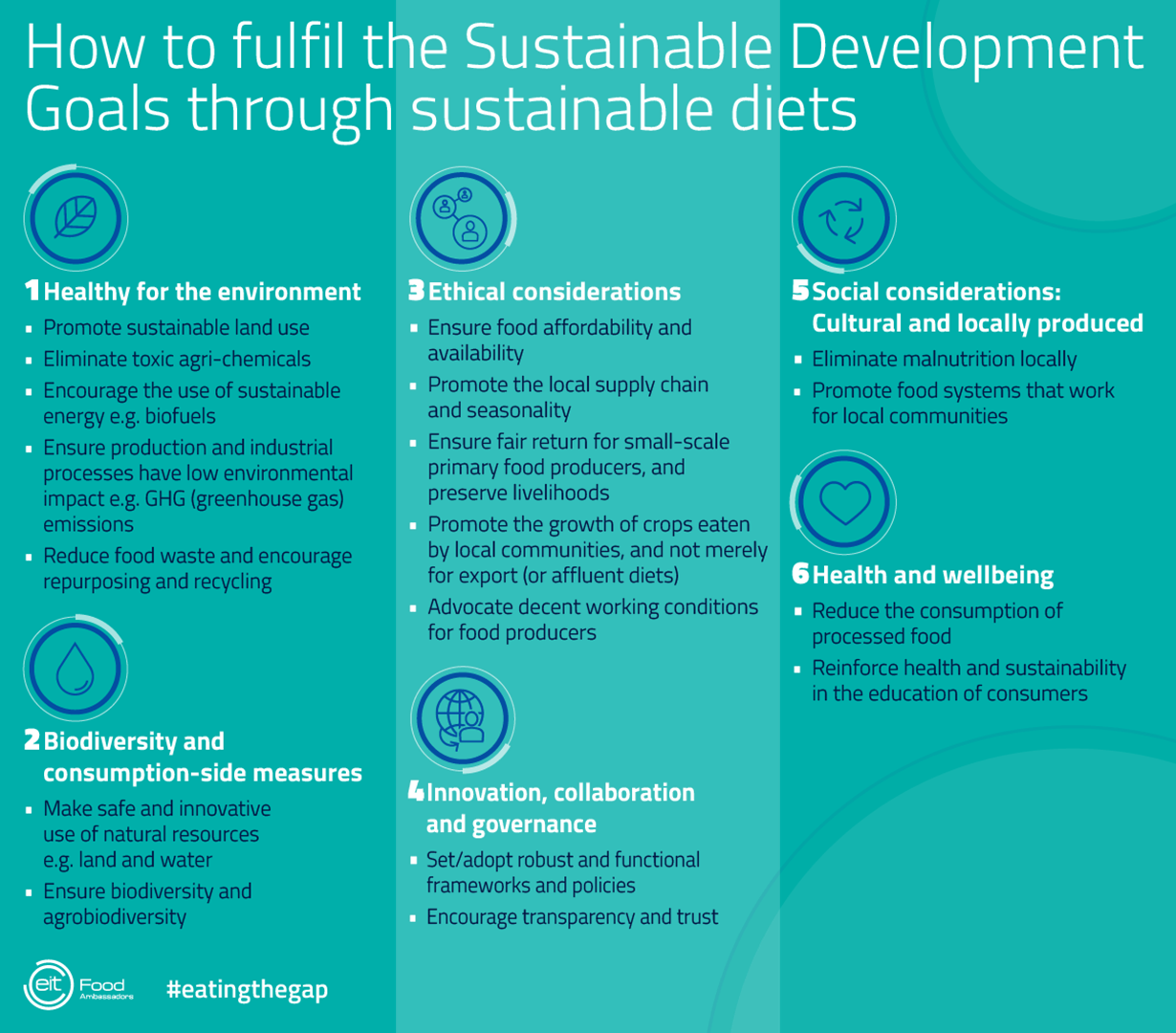 These infographics from EIT Food describe "How to fulfil the Sustainable Development Goals through sustainable diets" and "What helps to make a healthy and sustainable diet". I would like to encourage you to have a look at them.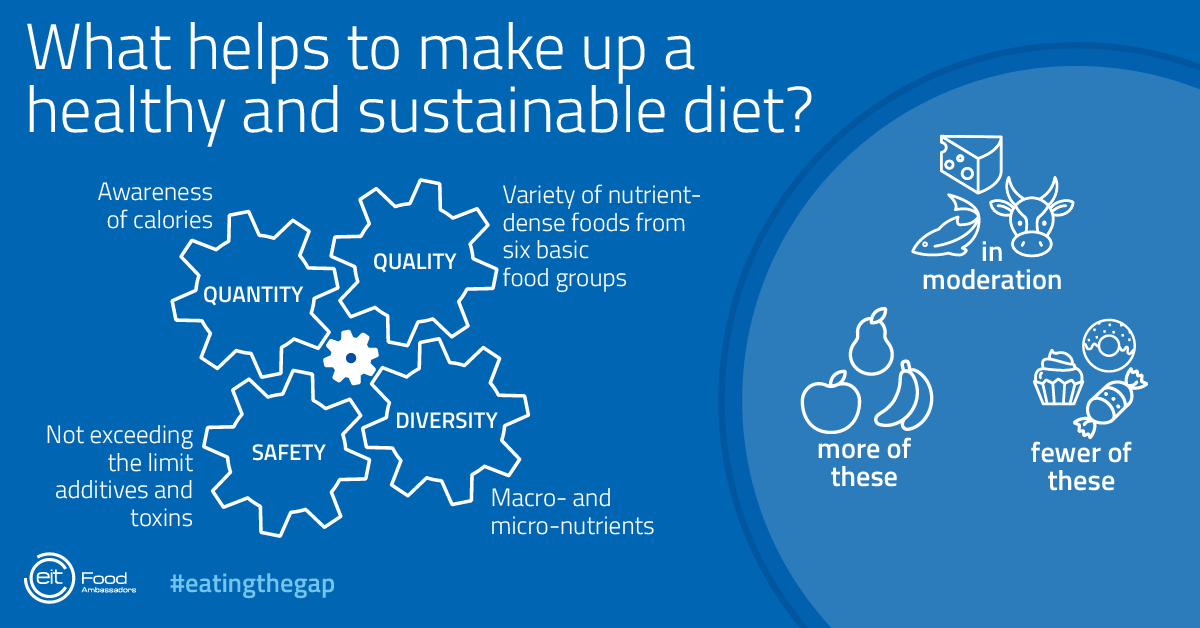 And since we are talking about pulses, the recipe I share with you today is a tasty "Mediterranean chickpea & vegetable stew".
If you try this tasty and healthy vegan Mediterranean diet recipe of "Mediterranean chickpea & vegetable stew", please let me know, leave a comment and rate it. I would love to know what you come up with. Enjoy and happy healthy cooking!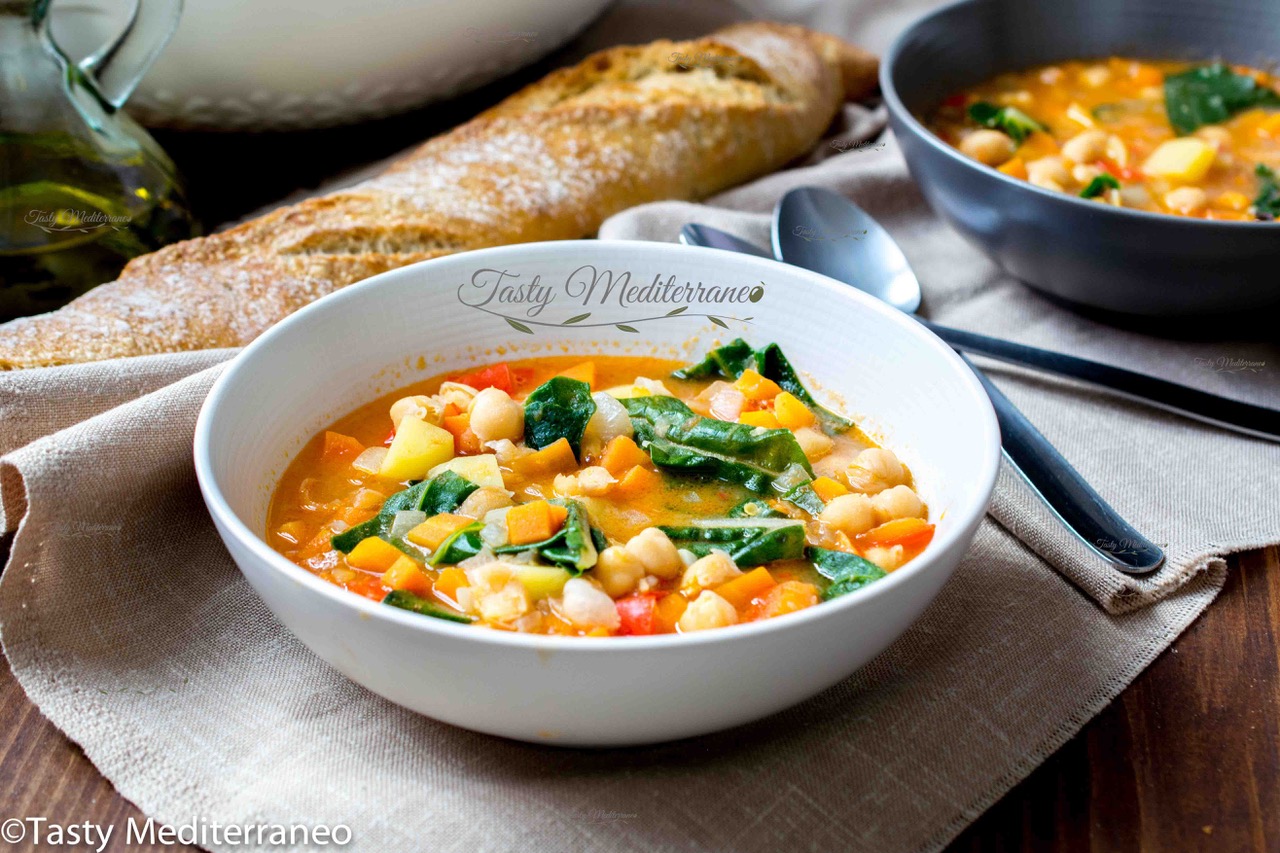 Mediterranean chickpea & vegetable stew
Author:
Margarita @ Tasty Mediterraneo
Cuisine:
Mediterranean Diet
Ingredients
2 Tablespoons extra virgin olive oil
1 Garlic clove, peeled and finely chopped
1 Onion, peeled and finely chopped
2 Carrots, peeled and diced
1 Red bell pepper, cored and diced
2 Medium potatoes, peeled and diced
6 Medium ripe tomatoes, thinly chopped. You could also use ½ l of tomato passata if tomatoes are not in season
1 Bay leaf
500g (2 ½ cup) Boiled organic chickpeas in water, drained
500g (2 ¼ cups) Fresh spinach leaves or chard leaves
1 ½ Litre (3 pints or 6 cups) water
½ Tablespoon sea salt (or salt to taste)
Instructions
Have the ingredients prepared as indicated in the ingredients description.
Heat the olive oil in a large saucepan. Add the garlic clove and sauté over medium heat for around 1 minute until only lightly golden. Add the onion and the carrots and a pinch of salt and cook over a low heat, stirring frequently, for about 2 minutes until soft but not brown. Add then the potato and sauté over medium heat for around 2 more minutes. Add the red bell pepper and the tomatoes and sauté for a couple of minutes. Add the boiled chickpeas, the bay leaf and cover them with water.
Cook it all together at low-medium heat for around 20 minutes. Remove the bay leaf, add then the spinach or chard leaves and cook for 3 more minutes. Salt to taste, remove from the heat and serve hot.