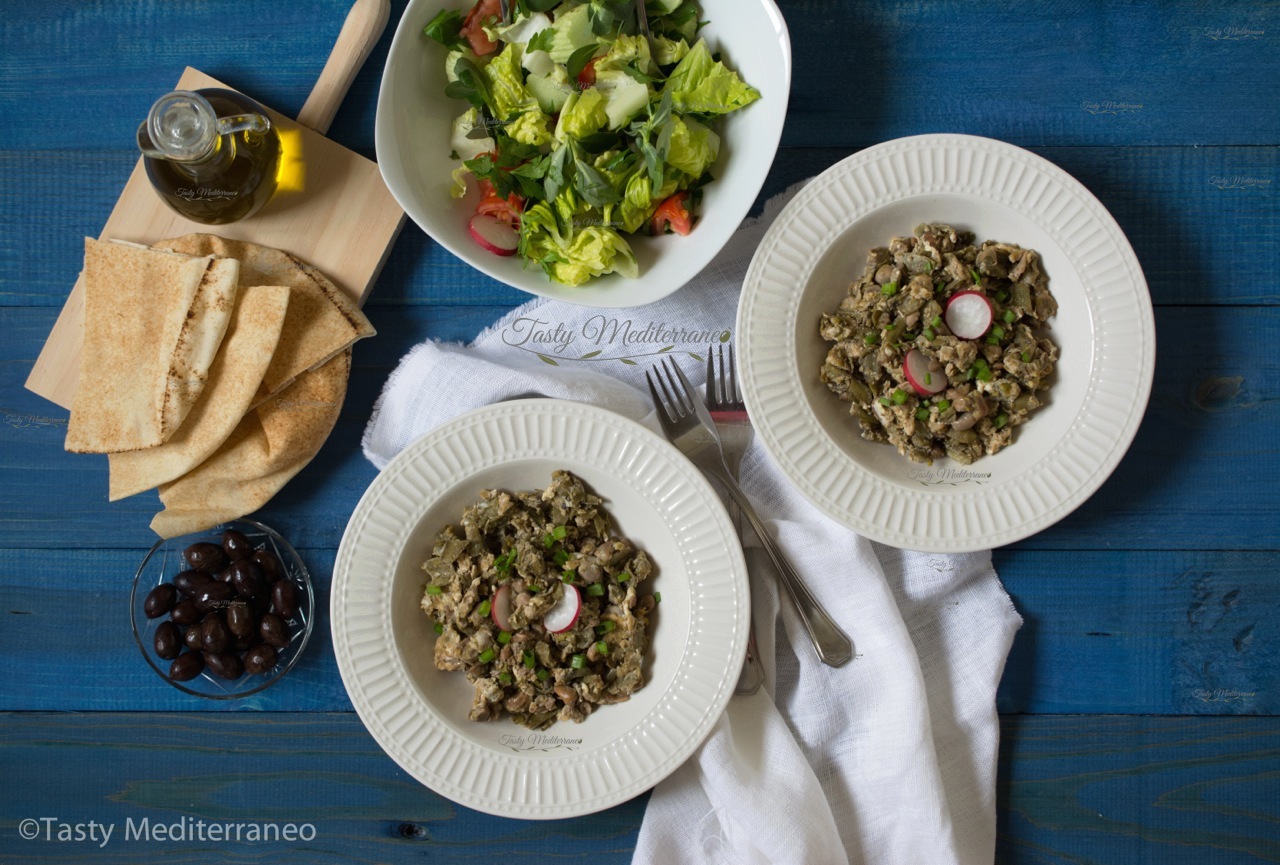 Springtime has come to an end and with it the broad bean season will be ending soon too. But before it is over, I will share with you another recipe using broad beans.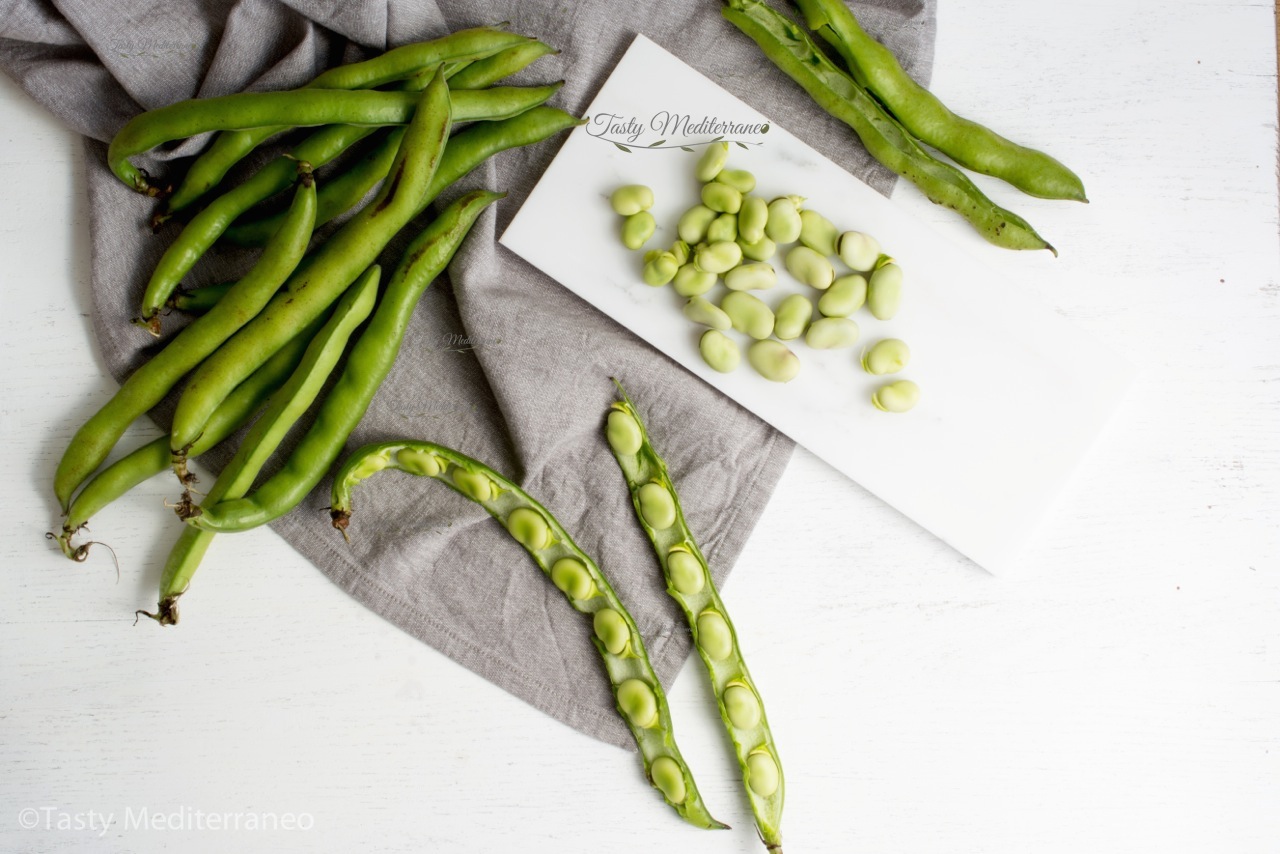 This recipe is very humble yet highly nutritious.
Broad beans are a very good source of protein, fibre, phosphorus, manganese and copper, as well as a good source of folate and B vitamins, which we need for nerve and blood cell development, cognitive function and energy.
Eggs are a good source of high quality protein, vitamin B12, phosphorus and riboflavin.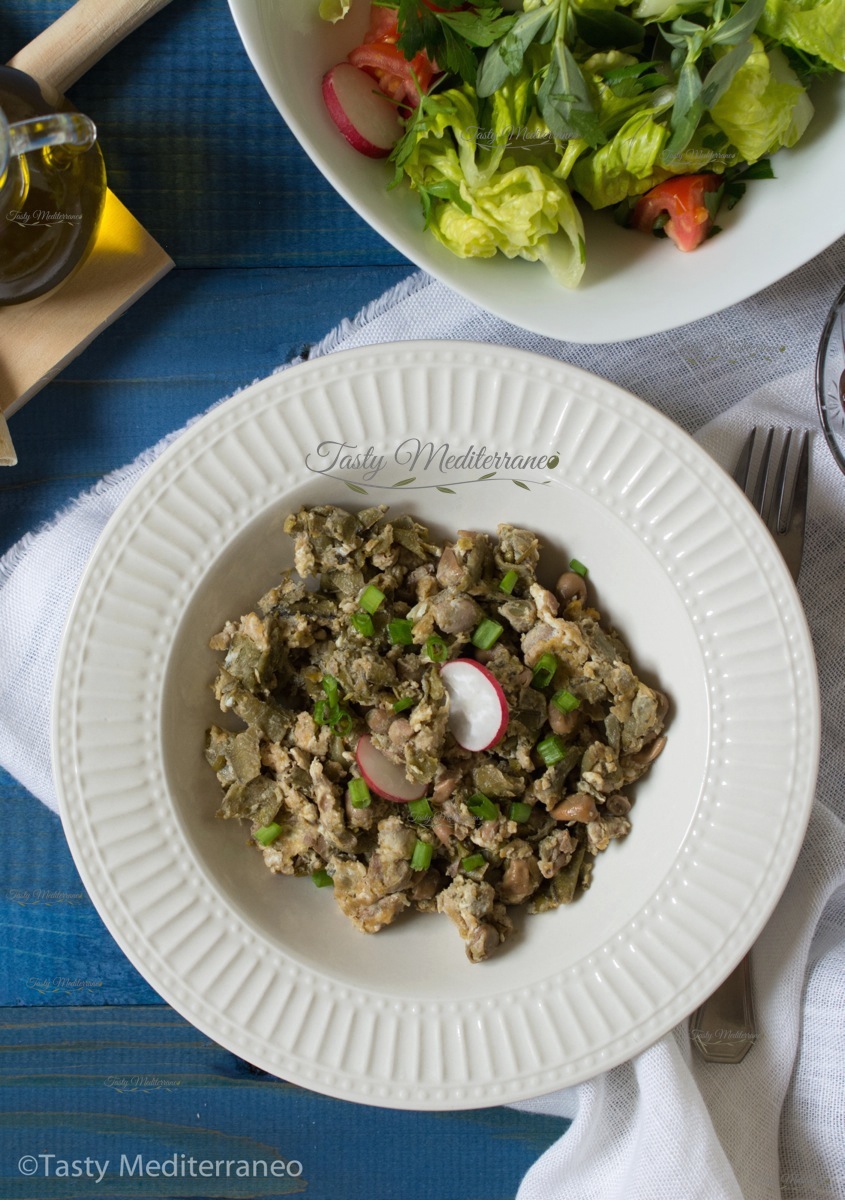 The combination of these two nutritious ingredients make of this dish a very satisfying meal that is perfect accompanied with a green salad and some bread.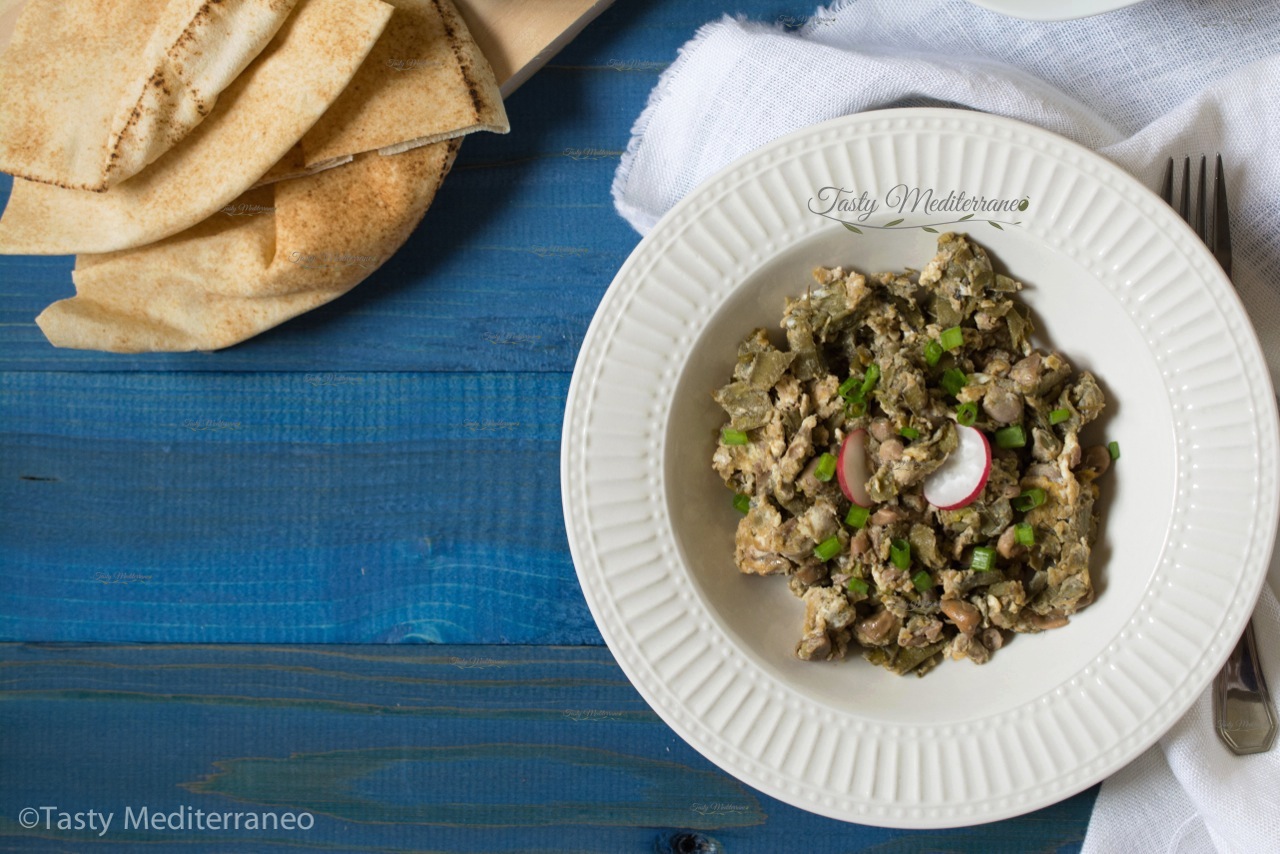 This month of June my blog is celebrating its third anniversary. The time and effort invested on my blog during these three years has been worth it.
My little blog recently won "Silver Health & Fitness blog of the year" Award at the Irish Health and Fitness Awards, I'm sure you have already noticed the badge on my blog!
Thanks to my blog I became a "Gourmet Guru" of the Pulses organisation; I shared five of my recipes with the Food and Agriculture Organisation of the United Nations for the International Year of Pulses; I was featured in the Irish magazine "Naturally Good Health" as the Health Blogger to know; and my recipes have been featured in numerous publications, including The Huffington Post.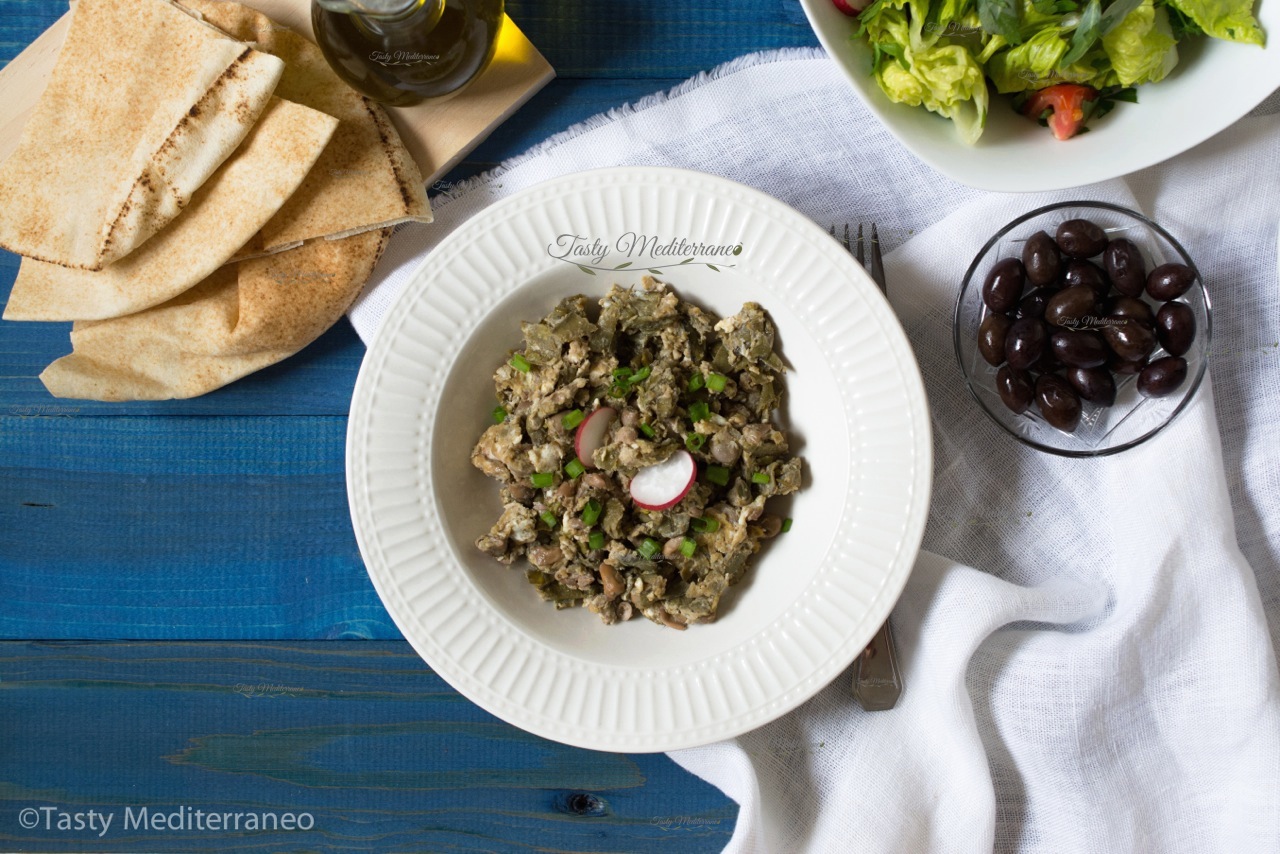 All this recognition to my work encourages me to continue sharing healthy Mediterranean recipes with you. Thank you all for your continuous support!
If you try this tasty and healthy vegetarian Mediterranean diet recipe of "Broad beans with eggs", please let me know, leave a comment and rate it. I would love to know what you come up with. Enjoy!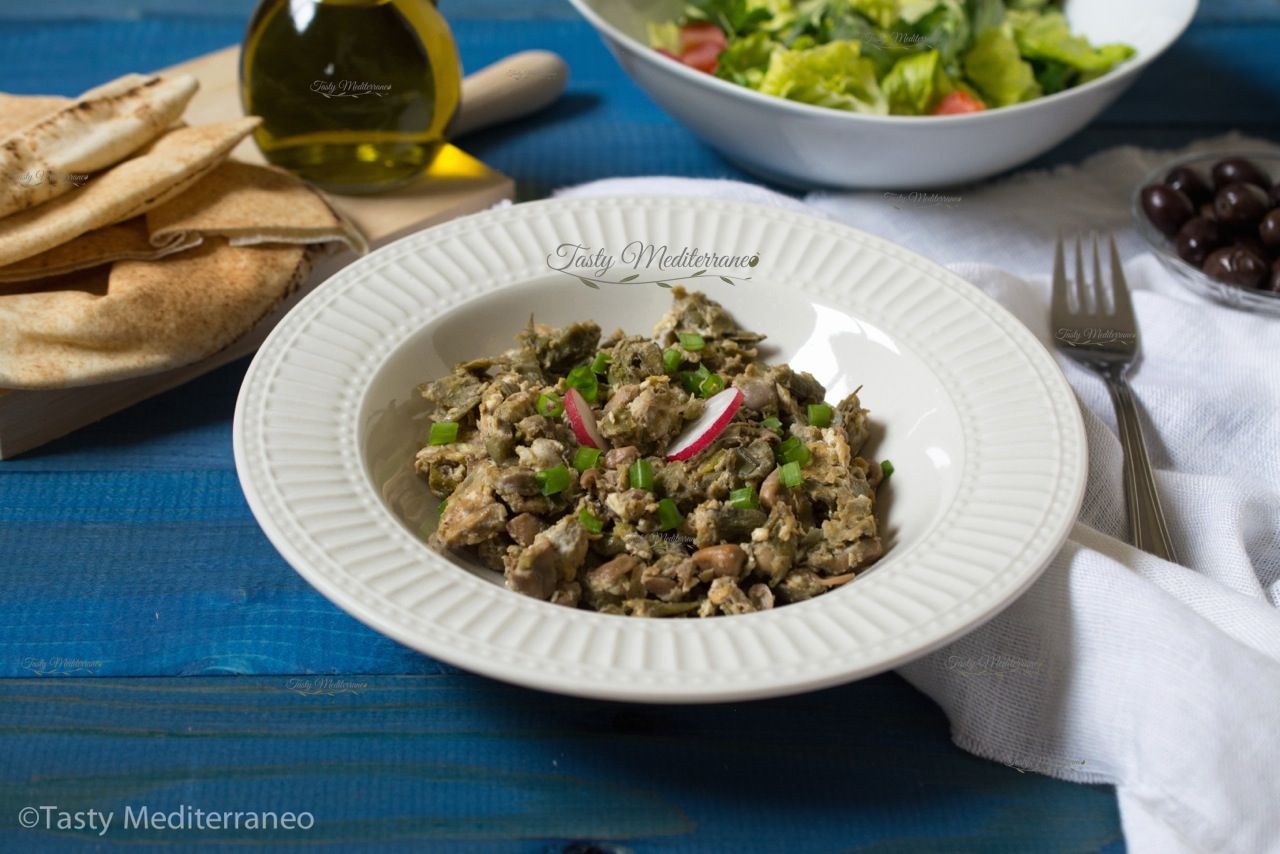 Mediterranean broad beans with eggs
Author:
Margarita @ Tasty Mediterraneo
Cuisine:
Mediterranean Diet
Ingredients
½ kg (1.1 pounds) Fresh broad bean pods (if they are very fresh) or 3 cups shelled broad beans
3 Organic eggs
1 Medium onion, thinly chopped
2 Garlic cloves, thinly chopped
2 Tablespoons extra virgin olive oil (EVOO)
Sea salt and freshly ground black pepper to taste
Instructions
Have the broad beans well washed and the rest of ingredients prepared as indicated in the ingredients description. If the fresh broad bean pods are really fresh chop them into small pieces. Otherwise simply remove the broad beans from their pods and discard the pods.
Heat the olive oil in a large deep frying pan over medium heat, add the thinly chopped garlic cloves and sauté for about 1 minute until lightly golden, then add the thinly chopped onion and a pinch of salt and sauté for a couple of minutes. Add then the fresh broad beans and cook for around 3 minutes.
Crack the eggs into a bowl, add a pinch of salt and with the help of a fork beat them together well. Incorporate the eggs to the frying pan with the onion, garlic and broad bean mix and stir gently at low heat. Add salt and freshly ground pepper to taste and keep stirring gently until the eggs are only slightly underdone, and then remove from the heat. Allow them to rest on the hot frying pan for a few seconds so that the heat of the pan cooks them to perfection. Serve hot.
Notes
This recipe makes a nutritious meal when served with a green salad and some wholemeal bread.
You can add on top some sliced fresh scallions and a few slices of radish.