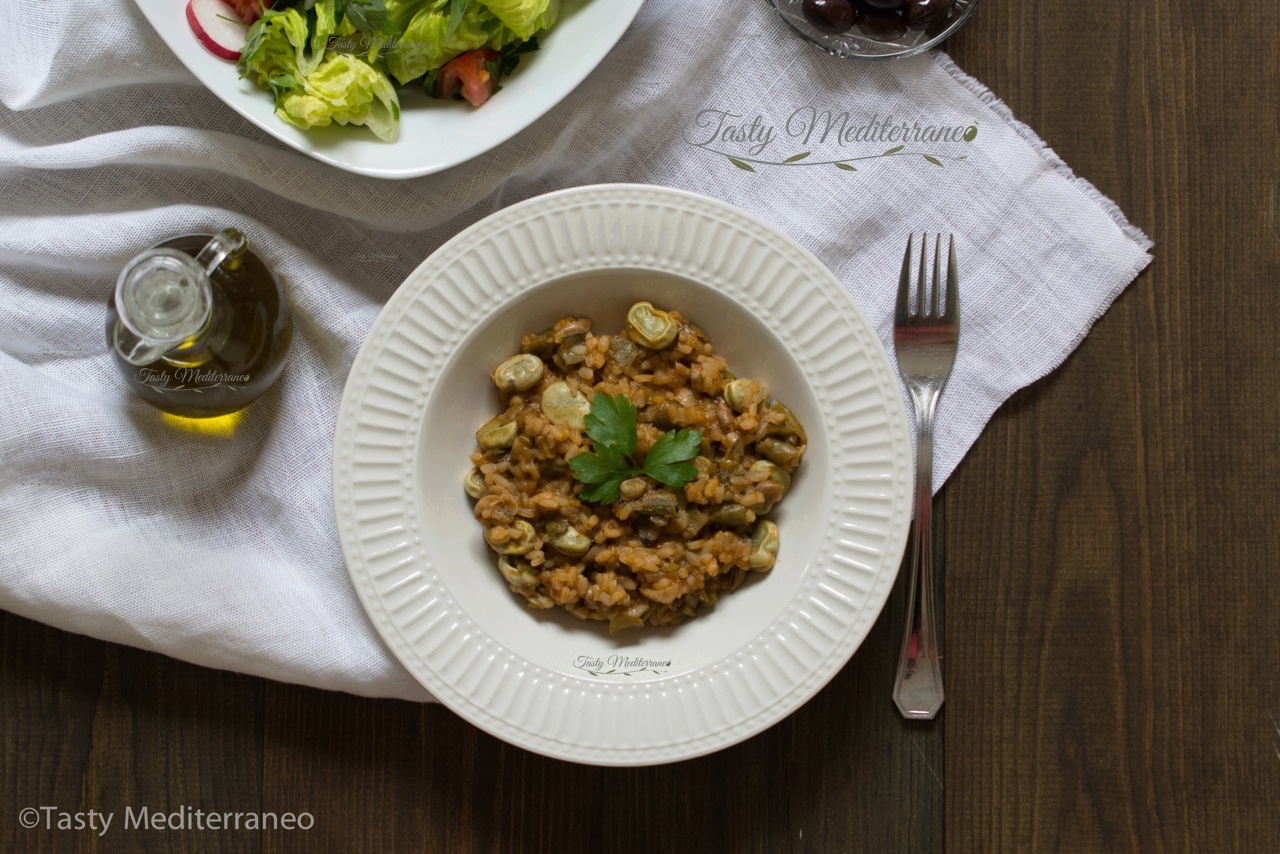 Broad beans, also known as fava beans, are highly nutritious. They are an excellent source of plant-based protein and dietary fiber. They are a good source of health-benefiting antioxidants, vitamins (folates, vitamin-B6, vitamin B-1, riboflavin and niacin), minerals (iron, copper, manganese, calcium, magnesium). They also are a good source of phytonutrients and plant sterols.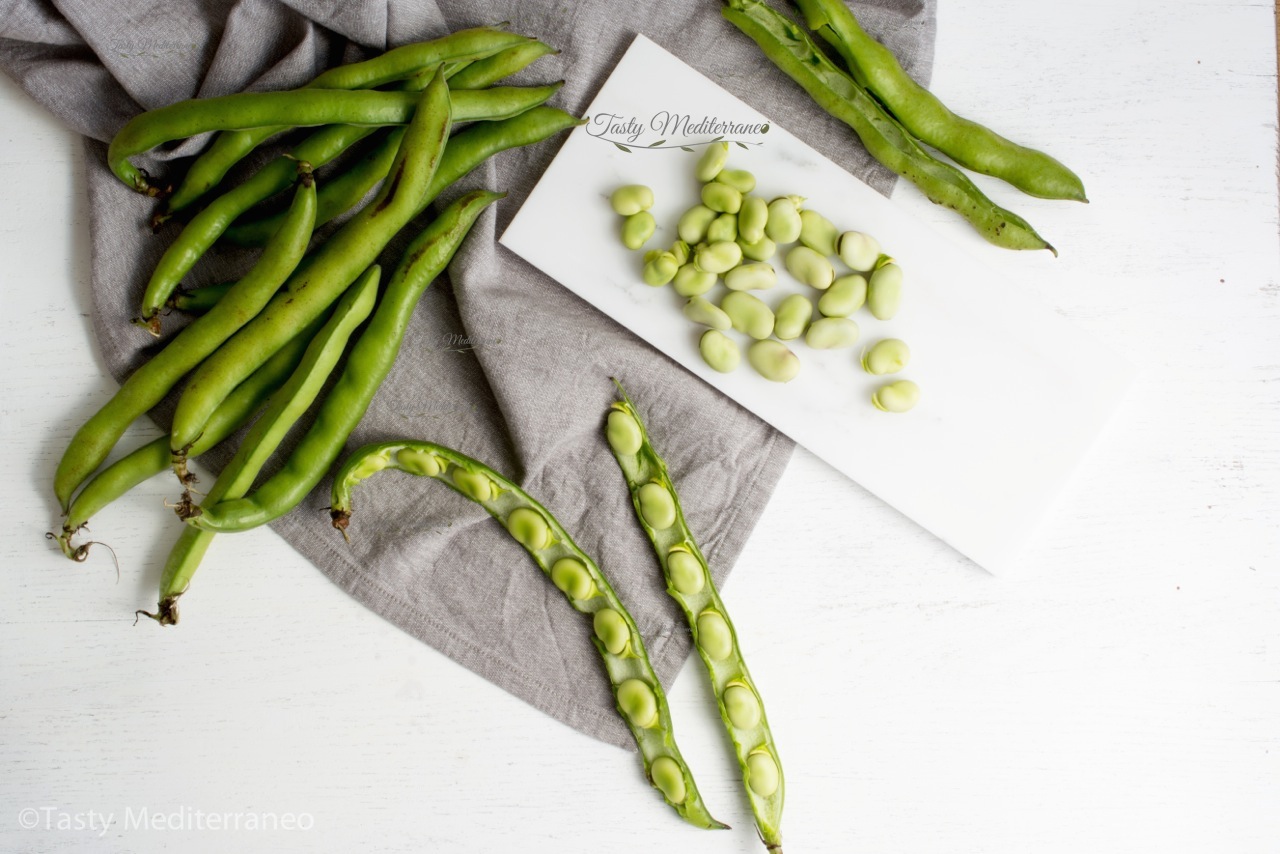 With the hectic lives that we lead in today's society many people don't seem to find time to cook, but actually to prepare a nutritious and healthy Mediterranean meal at home from scratch you do not need more than 30 minutes.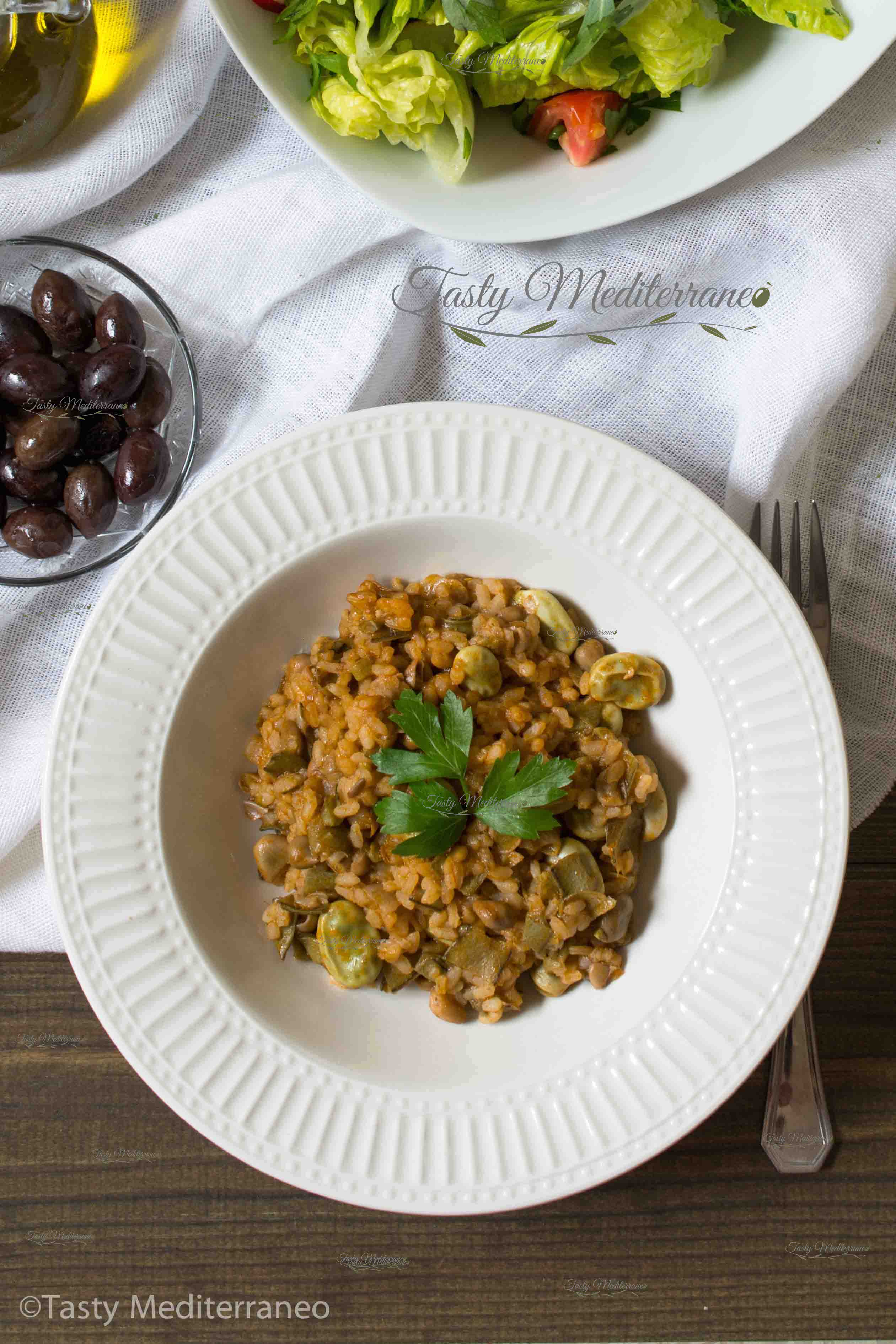 The recipe I share with you today is a very humble but highly nutritious Mediterranean dish that is ready in less than 30 minutes.
At home we love broad beans, and spring is one of our favorite seasons, why? It is when broad beans are in season!
In many Mediterranean countries it is common to eat broad beans and green peas raw, when they are very fresh, as a snack.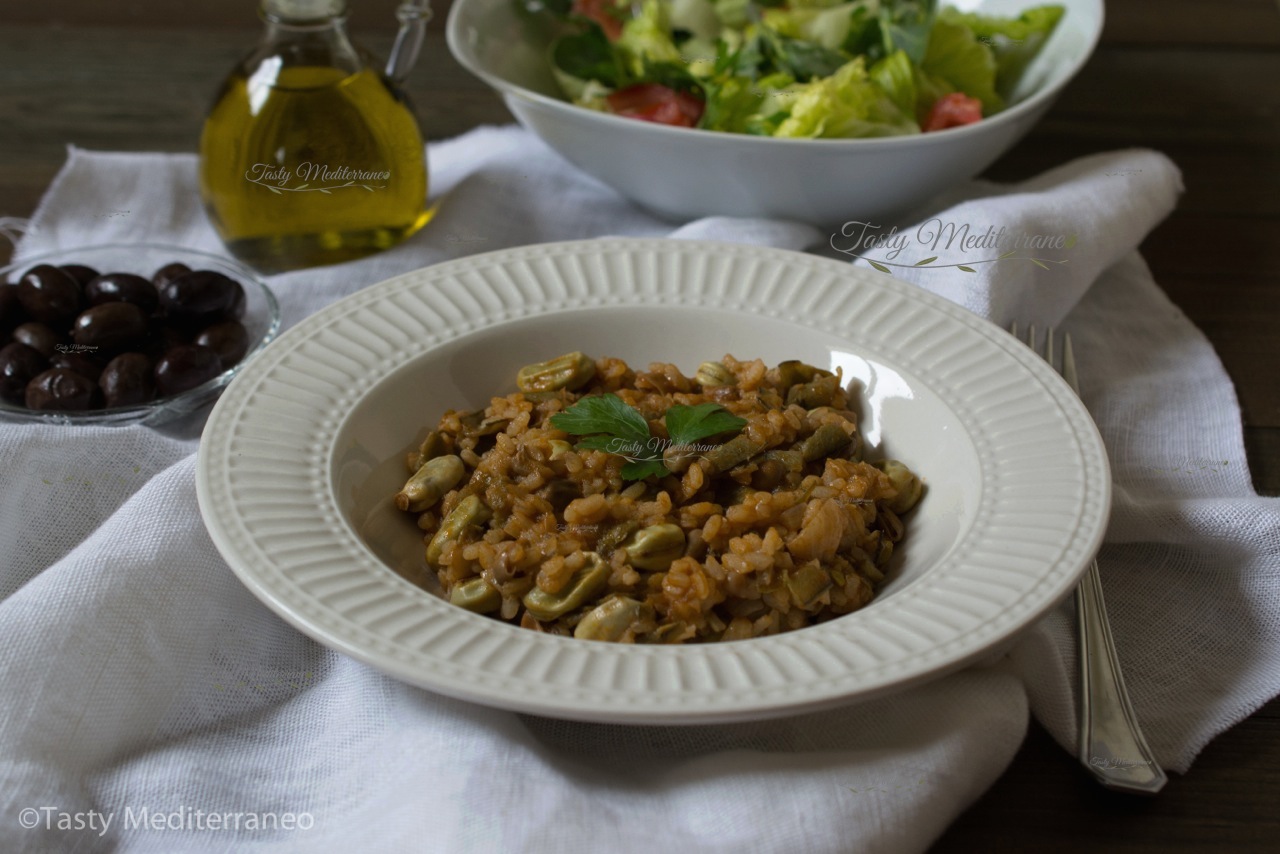 To prepare this rice I use fresh tender broad beans, and when they are very fresh you can cook their pod too. When broad beans are not in season you can use frozen broad beans to prepare this delicious Mediterranean rice.
If you try this tasty and healthy Mediterranean diet recipe of "Mediterranean broad bean rice", please let me know, leave a comment and rate it. I would love to know what you come up with. Enjoy!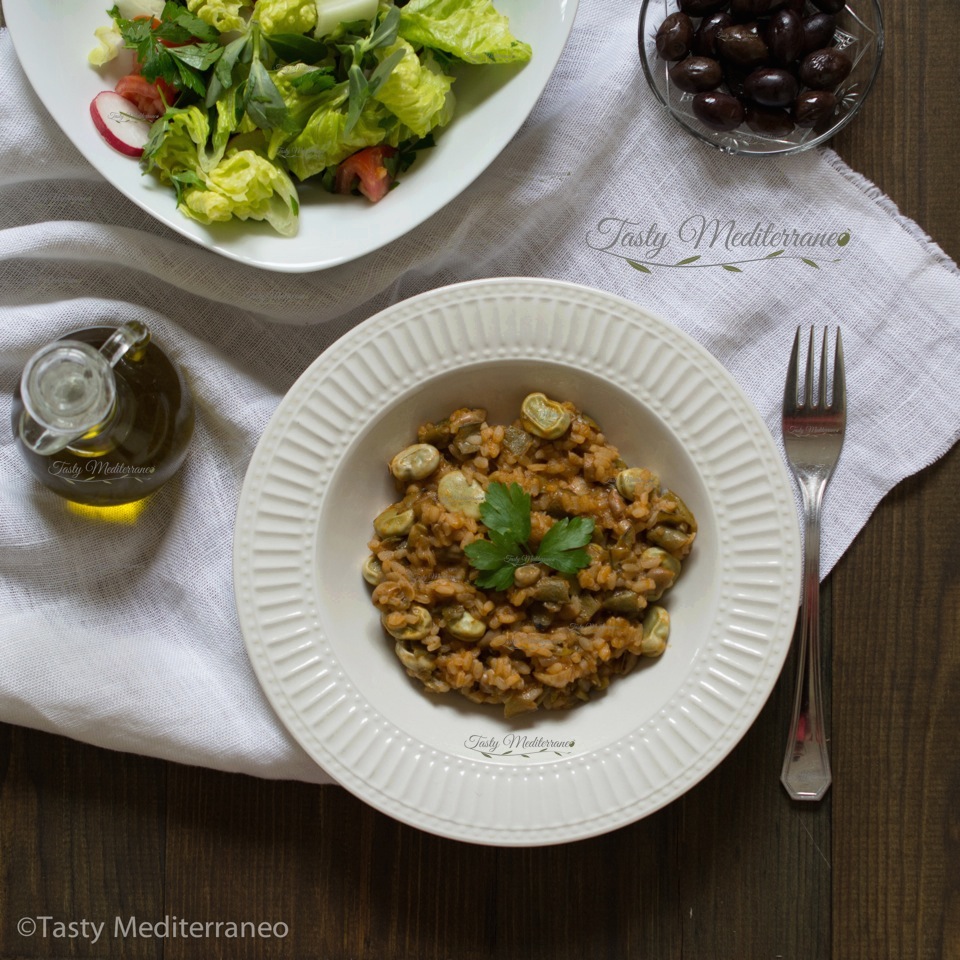 Mediterranean broad bean rice
Author:
Margarita @ Tasty Mediterraneo
Cuisine:
Mediterranean Diet
Ingredients
½ kg (1.1 pounds) Fresh broad bean pods (if they are very fresh) or 3 cups shelled broad beans
1 Large onion, thinly chopped
2 Tablespoons EVOO
4 Tablespoons organic tomato passata (or 1 teaspoon tomato paste)
400g (2 cups) Paella rice (bomba rice) but arborio or carnarolli rice can work too
¾ l (3 cups) Vegetable stock
½ Tablespoon sea salt or salt to taste
Freshly ground black pepper
Instructions
Have the fresh broad beans well washed and the rest of the ingredients prepared as indicated in the ingredients description. If the fresh broad bean pods are really fresh chop them into small pieces. Otherwise simply remove them from their pods and discard the pods.
Heat the olive oil in a large deep frying pan over medium heat, add the thinly chopped onion, a pinch of salt and sauté for around 2 minutes until golden. Add then the fresh broad beans and cook for around 3 minutes. Add then the rice, mix it all well so that each grain of rice is well coated with the olive oil, add the tomato passata, salt to taste and cover with the vegetable stock . Cook over low heat for about 15 minutes until the rice is cooked but a bit al dente. Depending on the variety of rice you use pay attention to the cooking time on the package instructions.
Remove from the heat and serve hot.