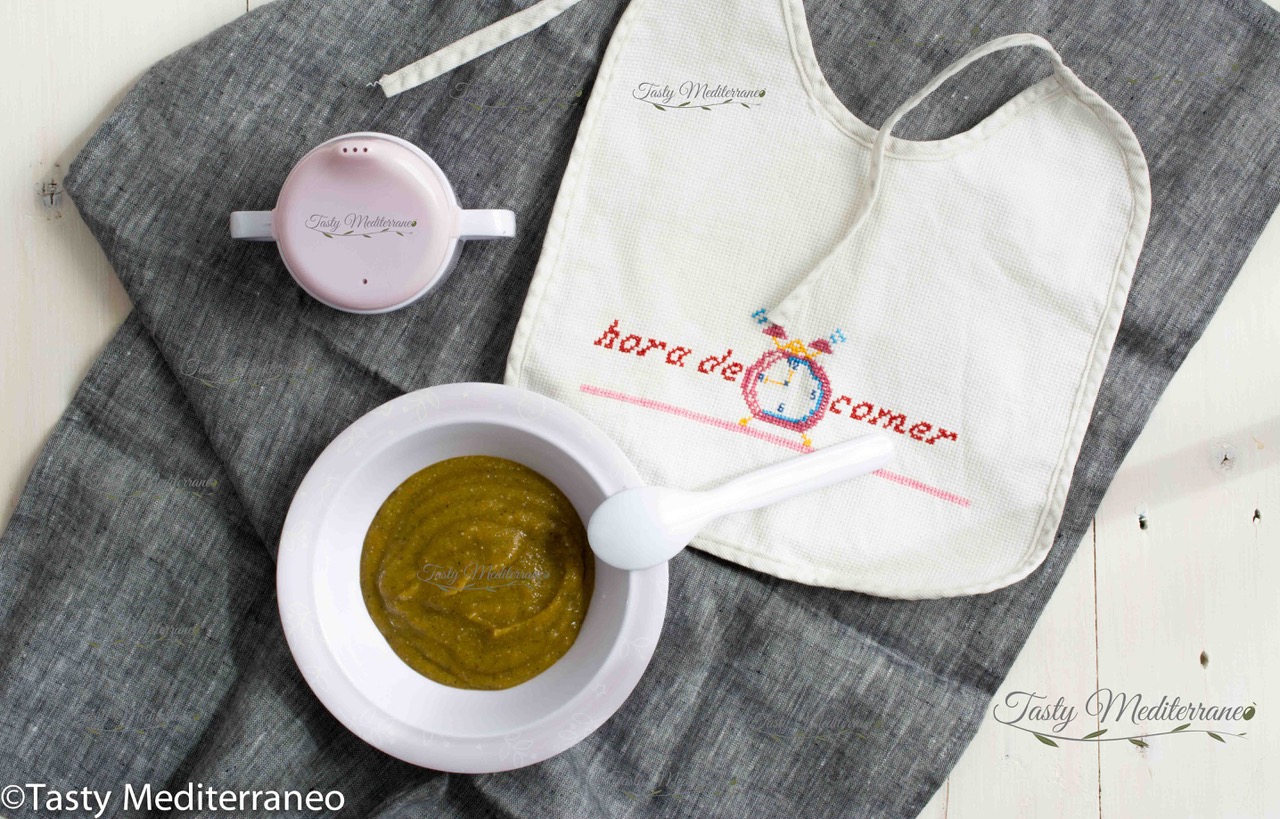 Breastfeeding gives a world of benefits both for the baby and for the mother.
For the baby breastfeeding protects against sudden infant death and ear infections, chest infection and wheezing, lower the risk of diabetes, less eczema, protects against diarrhea, gastro-enteritis and tommy upsets, less smelly nappies, better mental development, and better mouth formation and straighter teeth. In the long term, research has also linked breastfeeding to several other health benefits such as lower risk of developing diabetes and obesity in adulthood.
And for the mother it lowers the risk of ovarian cancer, it lowers the risk of premenopausal breast cancer, gives stronger bones in later life and a faster return to pre-pregnancy figure.
I started weaning my baby girl when she was 6 months old. Up to that date I was breastfeeding her, and I still continue to breastfeed her.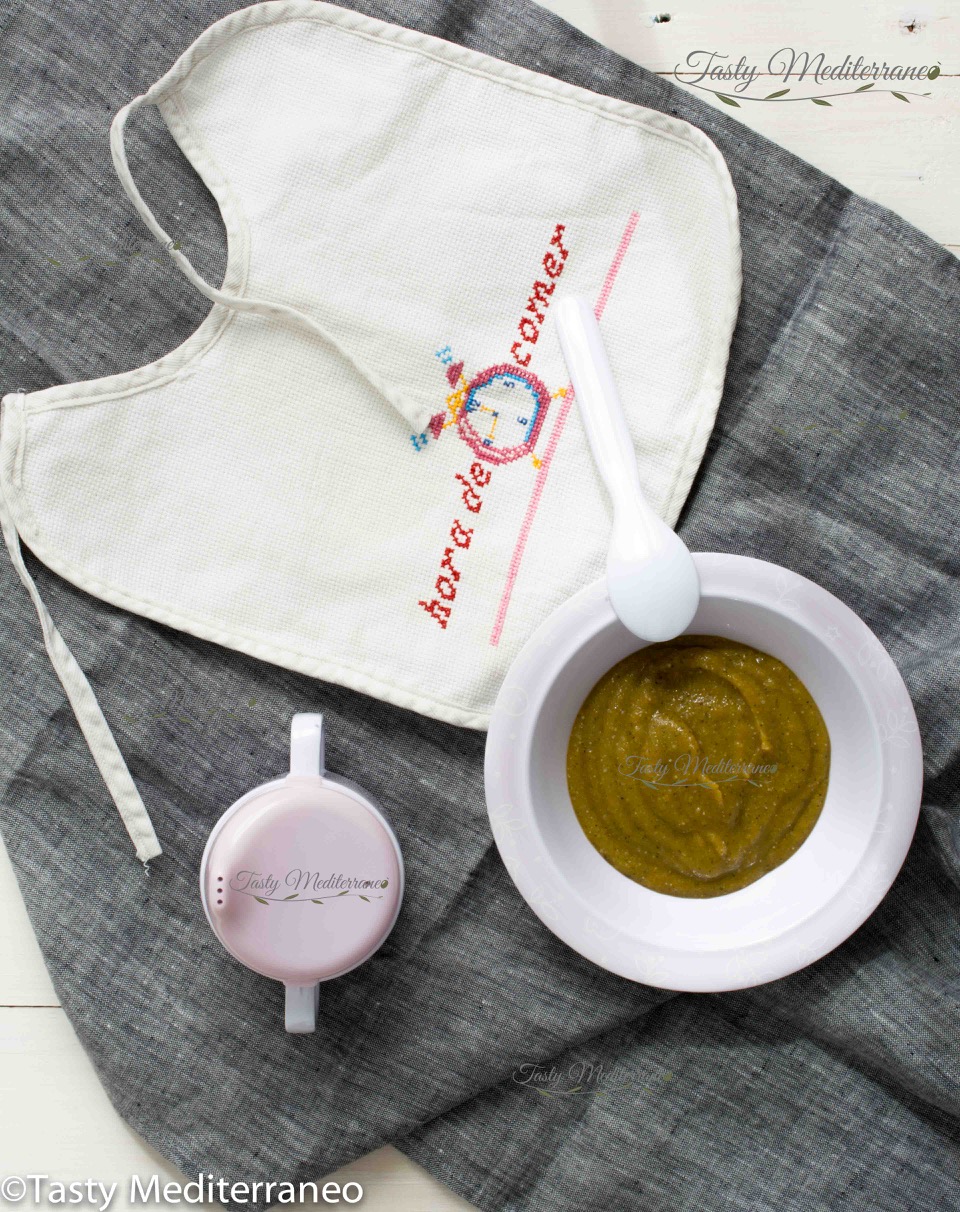 The European Union Food Information Council (EUFIC) has created a link to talk about the health benefits of breastfeeding for the baby and the mother.
The purée I have prepared for my baby girl is vegan and very nutritious.
If you would like to try this purée, as an adult, you can add more water from the water where you boiled the vegetables until you reach your desired texture, and add a bit of salt and black pepper. This way you can enjoy a healthy and yummy vegan soup.
If you try this tasty and nutritious vegan Mediterranean diet baby food recipe purée of "Red lentil, rice, eggplant, zucchini and carrot purée", please let me know, leave a comment and rate it. I would love to know what you come up with. Enjoy and happy healthy cooking!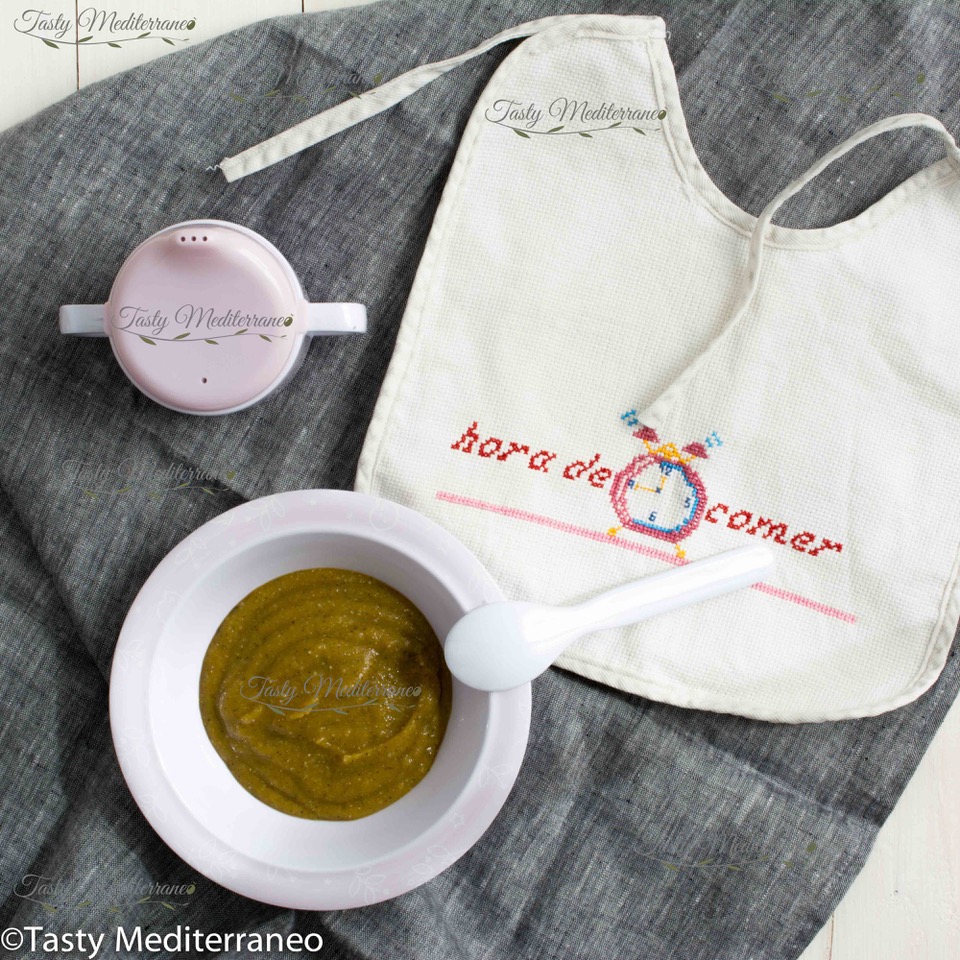 Red lentil, rice, eggplant, zucchini and carrot purée
Author:
Margarita @ Tasty Mediterraneo
Cuisine:
Mediterranean Diet
Ingredients
½ Cup of red lentils
½ Cup of rice
1 Medium eggplant, sliced
1 Medium zucchini, sliced
4 Medium carrots, sliced
5 Teaspoons Extra Virgin Olive Oil (EVOO)
Instructions
Wash well all the vegetables, cut them in slices. In a large saucepan, cover them with enough water and boil them for 15 minutes at medium heat.
Wash well the red lentils and boil them as per the cooking instructions. Once the lentils are ready and tender, remove them from the heat; pour them into a fine sieve to remove the liquid.
Boil the rice as per the cooking instructions. Once the rice is ready, remove it from the heat; pour it into a fine sieve to remove the liquid.
In a large bowl, mix the vegetables, the red lentils, the rice, add 1 cup of the water where you have boiled the vegetables and the 5 teaspoons EVOO. Mix it all well with a hand mixer until it has a smooth texture.
Notes
With these amounts you can do approximately 5 to 6 jars of 250g (8,8 ounces) of purée. Introduce the purée into sterilized jars when it is still hot, immediately put the lid and wait until it is cold enough to put it in the fridge. It keeps well in the fridge for at least 3 months.

Probably you can boil the rice and the red lentil together, but it is best to check the cooking time of both.

It is advised to give this recipe to your baby from 7 months old