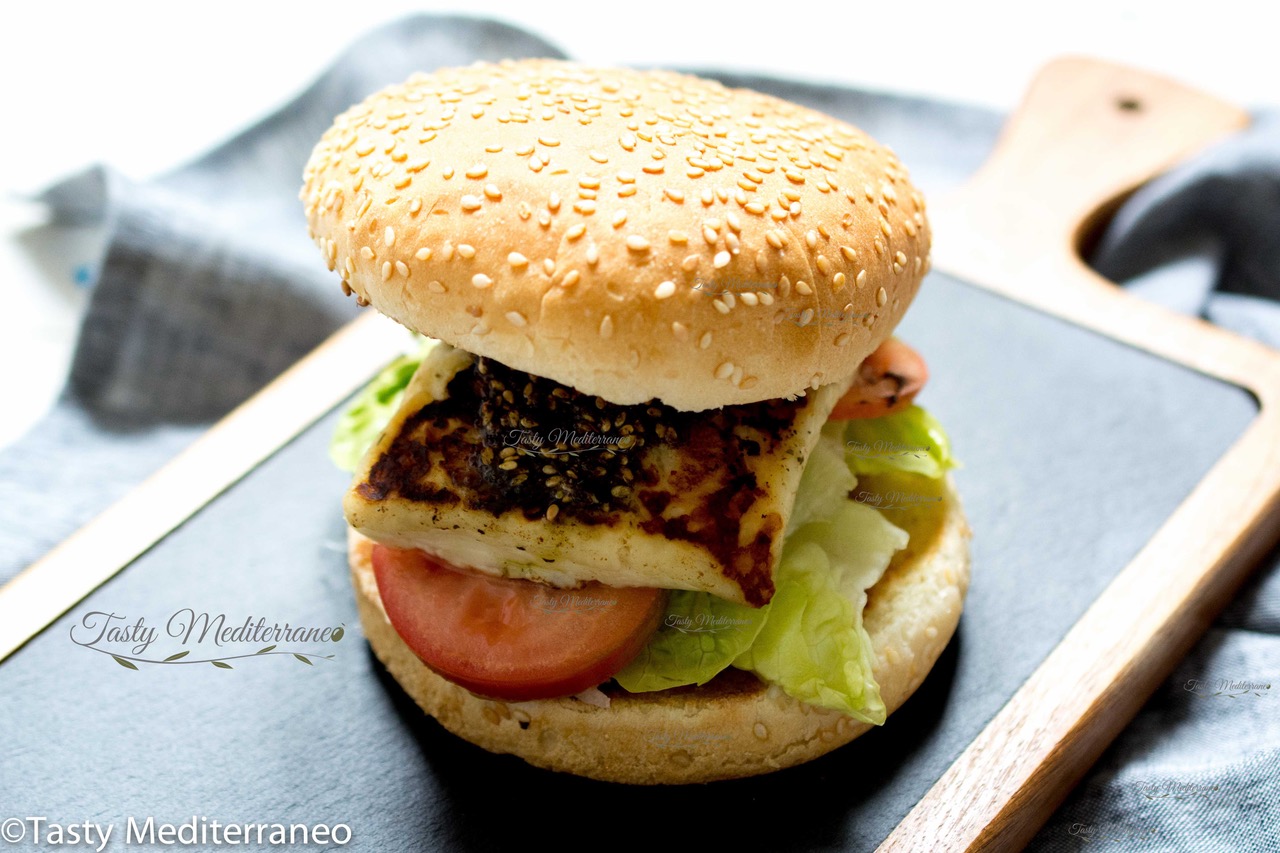 My baby girl was born at the end of November and I have not shared a recipe since. I share now my recipe for halloumi cheese burger.
Halloumi cheese is high in protein and fat with a good dose of calcium. It has a very high melting point, which makes it perfect for the grill.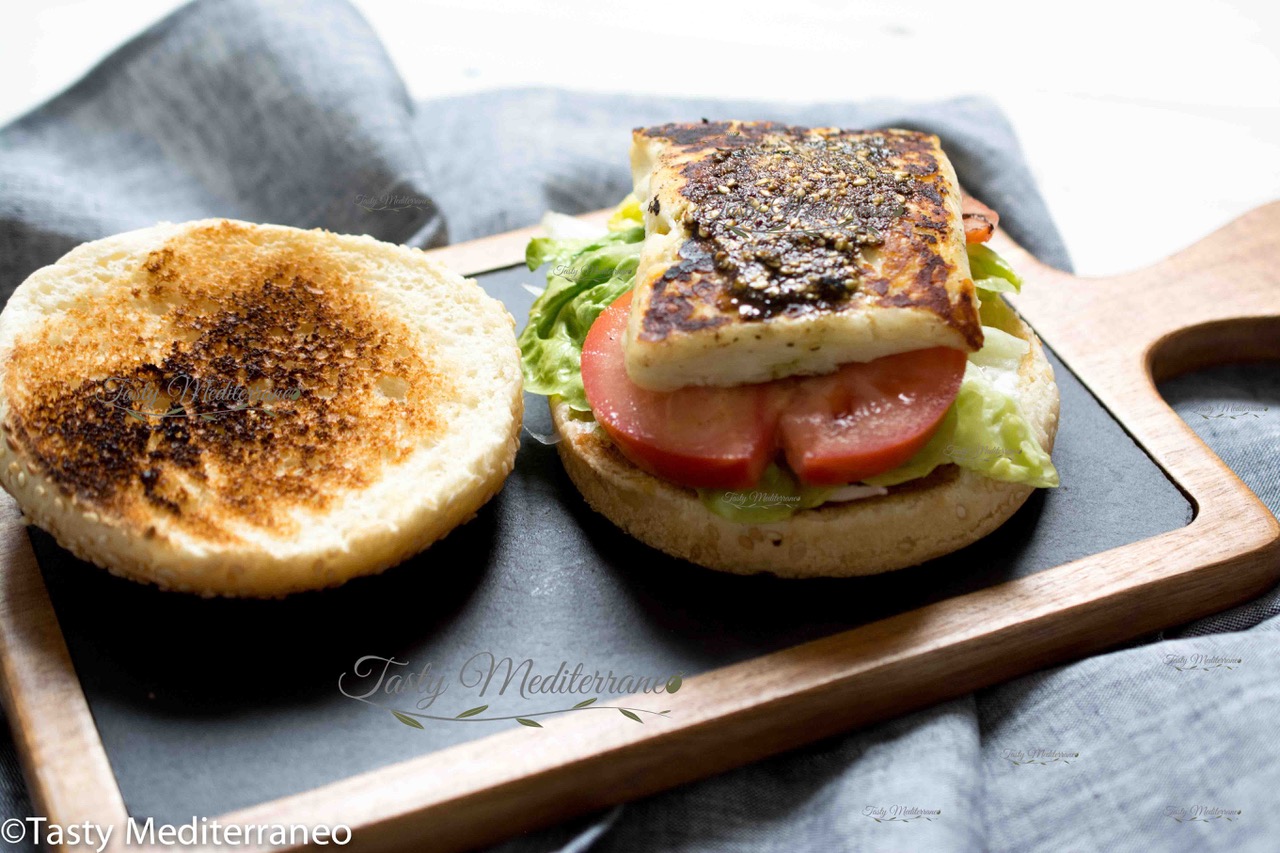 Yogurt in Nutrition asked me to interview Professor Luis Moreno from University of Zaragoza (Spain) about an article he co-author called "Territorial and sustainable healthy diets".
In the last few decades there has been a change in society, and this change has led to the increase in the prevalence of malnutrition in all its forms: under nutrition, micronutrients deficiencies, overweight and obesity, as well as to the degradation of natural resources and the environment. The changes in the dietary habits and production systems are responsible for much of this change.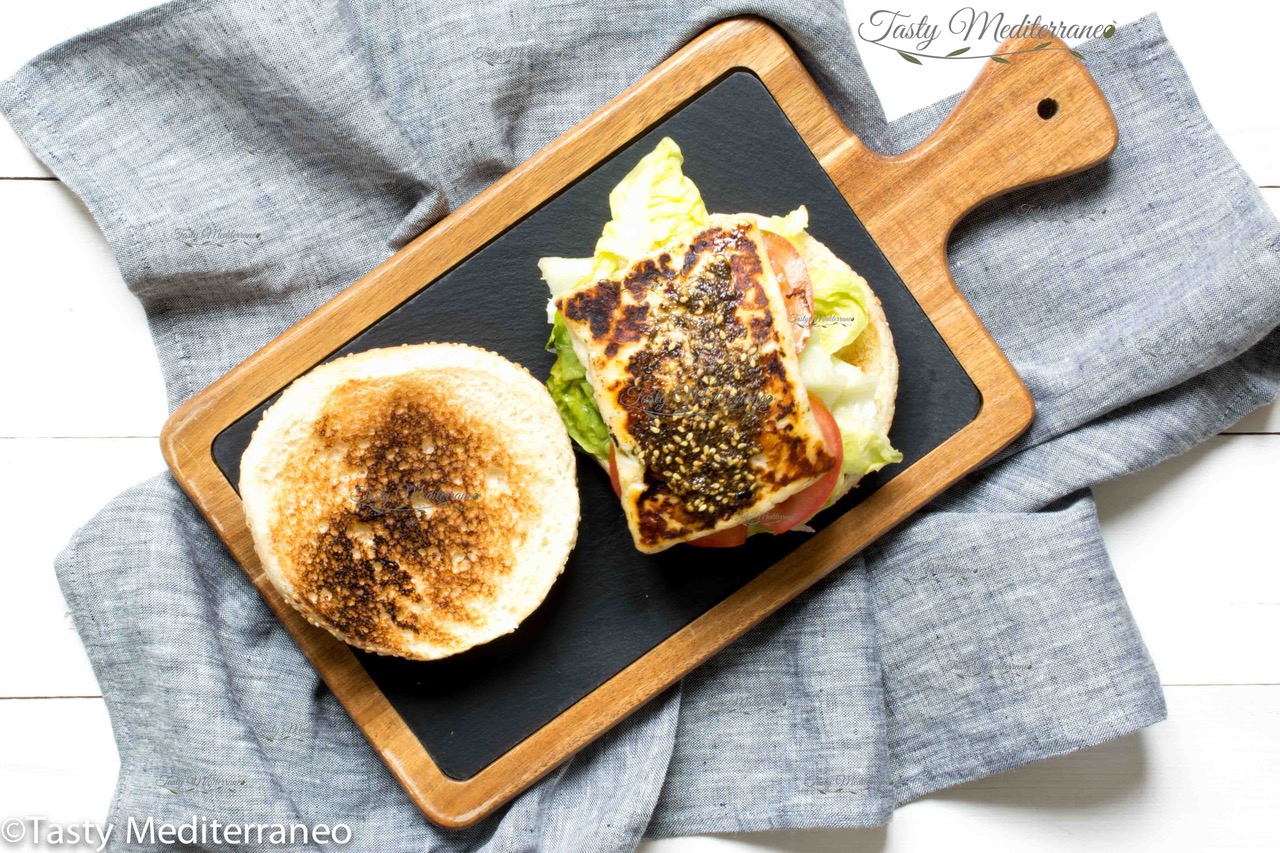 The health benefits of the territorial diets are well defined. Adherence to the Mediterranean Diet has been associated with a significant reduction in total mortality, mortality from cardiovascular disease (CVD) and cancer, and with cancer-risk lowering potential. And there is also a recent review that has confirmed the favorable influences of the Mediterranean Diet on the risk for metabolic syndrome, obesity, type 2 diabetes mellitus, cancer and neurodegenerative diseases.
The evidence of the New Nordic Diet (NND) health benefits is less abundant than those of the Mediterranean Diet. The NND benefits from a well-established and substantial evidence of health-promoting properties.
It is important to understand what drives the consumers to make their choices. And it is also important to understand what people think of sustainable healthy diets. Policy makers should contribute to the transformation of food systems for better health and sustainability.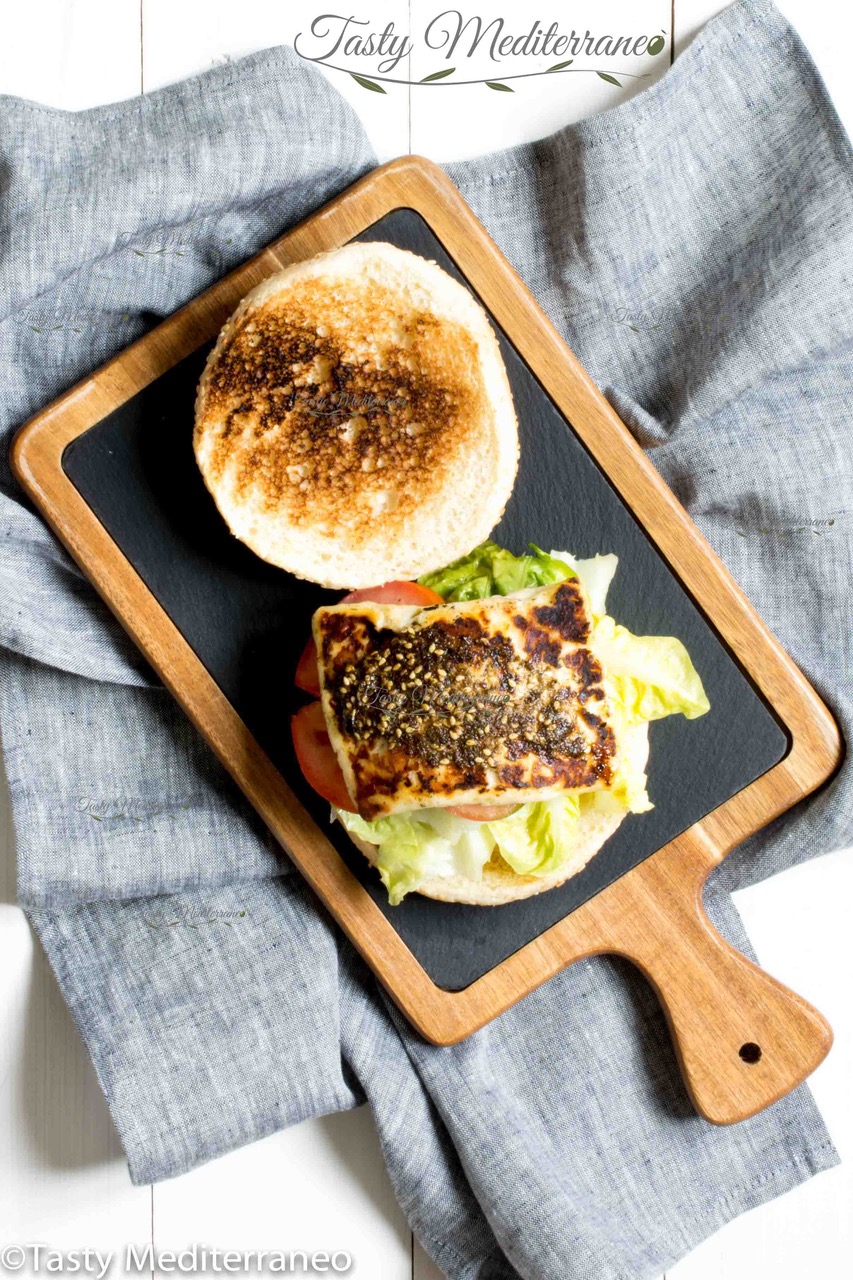 In line with  sustainable diets, on episode 9 of Tasty Mediterraneo's podcast I interview Aitor Sanchez and we talk about "Protein and Sustainability". If you understand Spanish I invite you to listen to it.
If you try this tasty and nutritious vegetarian Mediterranean diet recipe of "Halloumi cheese burger" please let me know, leave a comment and rate it. I would love to know what you come up with. Enjoy and happy healthy cooking!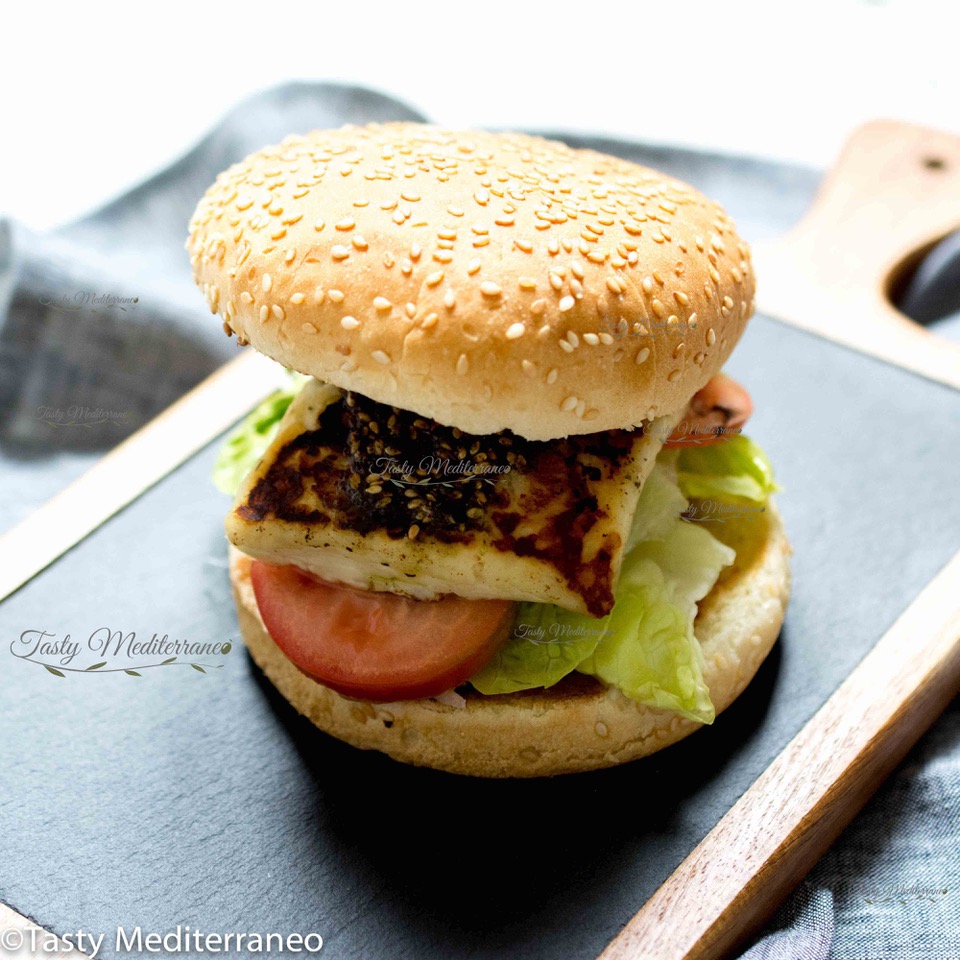 Halloumi cheese burger
Author:
Margarita @ tastymediterraneo
Cuisine:
Mediterranean Diet
Ingredients
1 Halloumi cheese cut in half
2 Burger buns
6 Baby lettuce leaves
6 Slices of fresh tomato
2 Onion slices
For the zaatar
1 Teaspoon zaatar
3 Teaspoons EVOO (Extra virgin olive oil)
Instructions
To prepare the zaatar, mix the teaspoon of zaatar and the 3 teaspoons of EVOO well in a small recipient.
Cut the halloumi cheese in half
Wash well the vegetables
Heat a pan or a grill and when it is hot add the 2 pieces of halloumi cheese. If the pan is hot enough it will suffice with one minute per side
Cut the burger bun and toast the inside of it
Add the onion slices, the lettuce leaves, the tomatoes and the halloumi cheese
Add the zaatar to the halloumi cheese.
Close with the burger bun and serve hot.