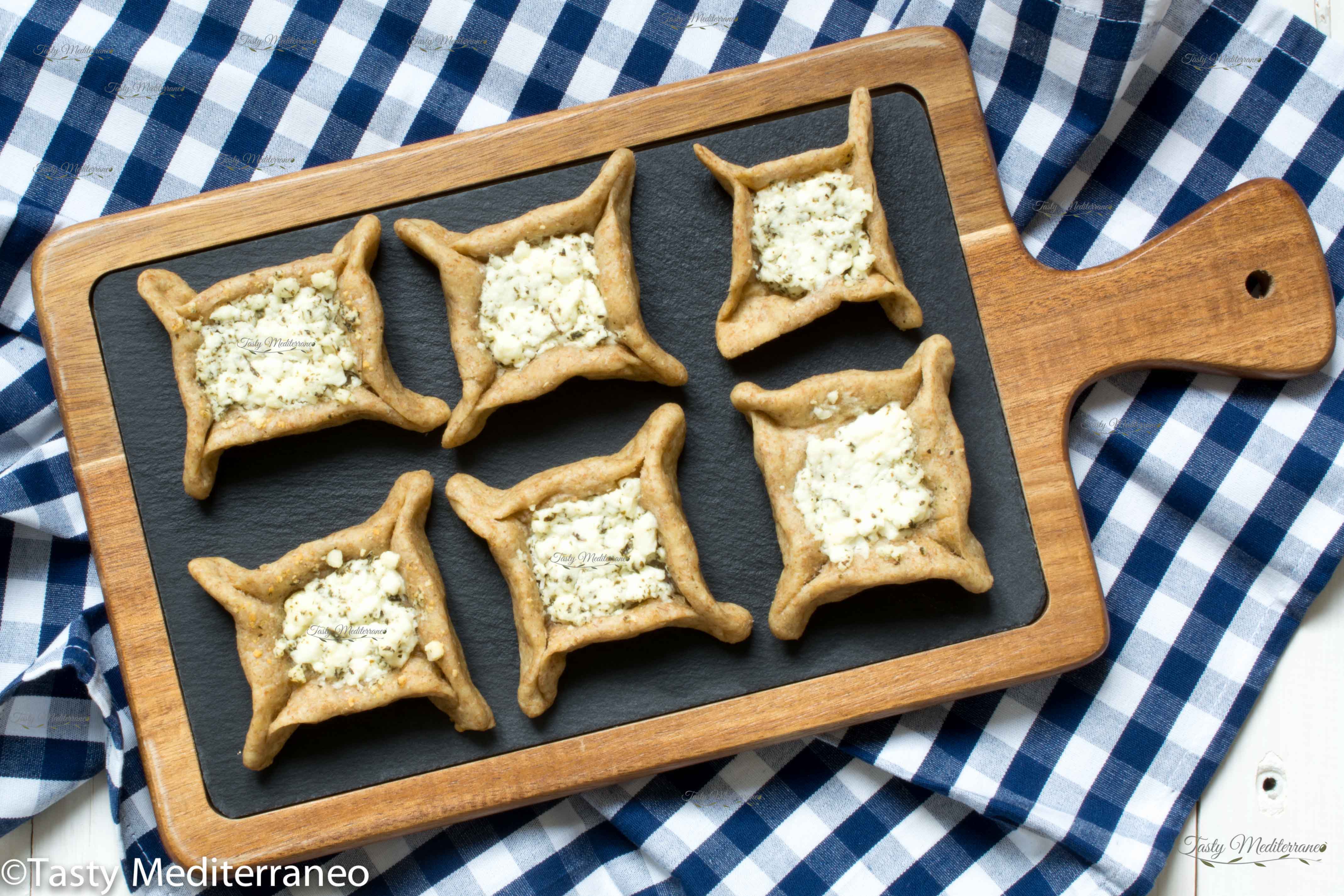 The Mediterranean diet emphasizes eating primarily plant-based foods. Fish, poultry and dairy products (mainly cheese and yogurt) are consumed in moderation, and the consumption of red meat is limited. Ultra-processed foods are not part of this healthy lifestyle.
Scientific research has proven the many advantages of following a Mediterranean style of eating and living including healthy weight management, heart health and mental health to name a few.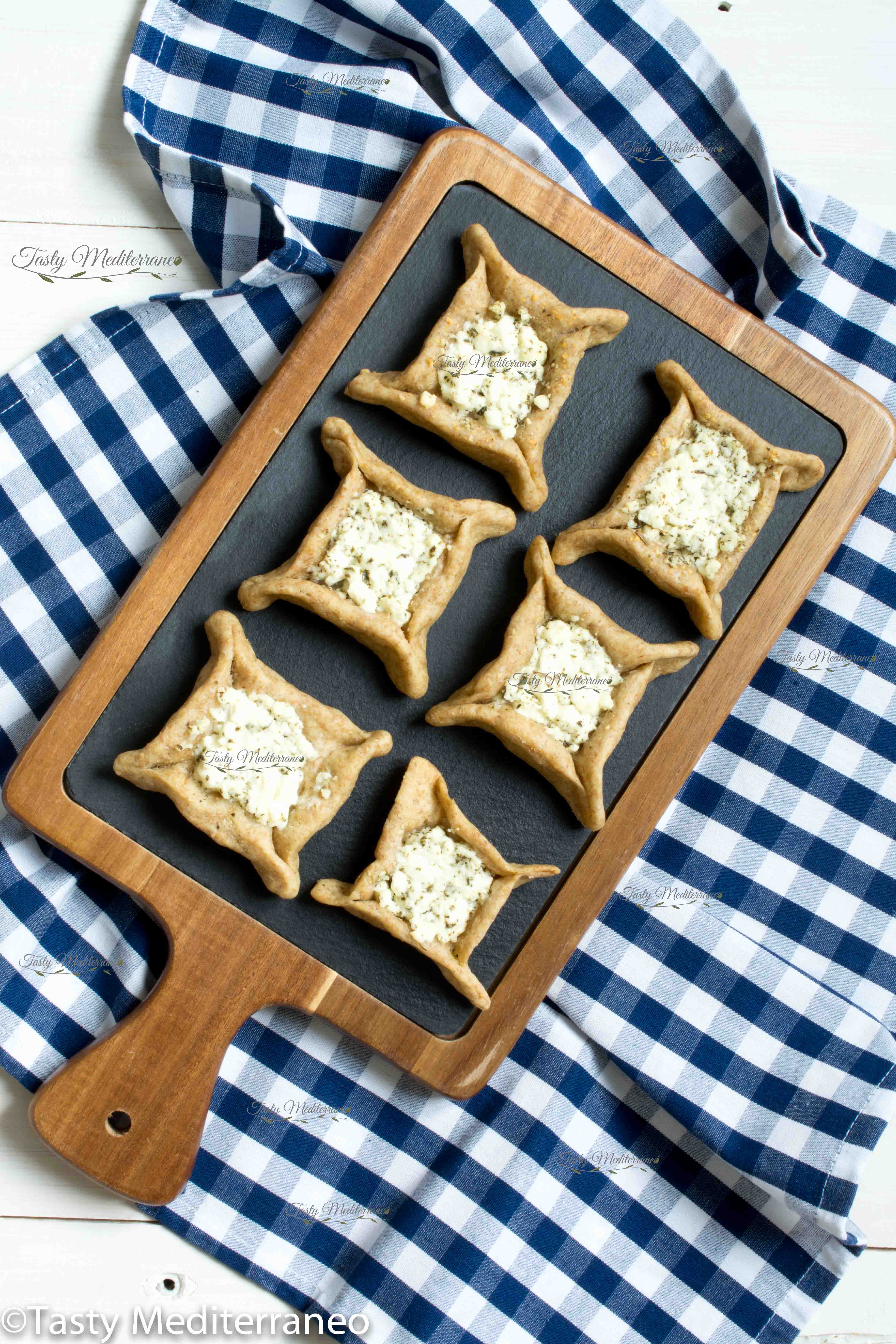 The Mediterranean diet is healthy yet indulgent, with a huge amount of delicious meals what makes it easy to be sustained over long periods of time as an appealing lifestyle.
A Mediterranean-style diet encourages the consumption of fermented dairy products once or twice a day such as yogurt and cheese. This healthy diet is a great way of taking in gut-friendly bacteria and lots of protein, vitamins and minerals. Evidence suggests that cheese in particular may also help to reduce risk factors linked to heart disease and stroke.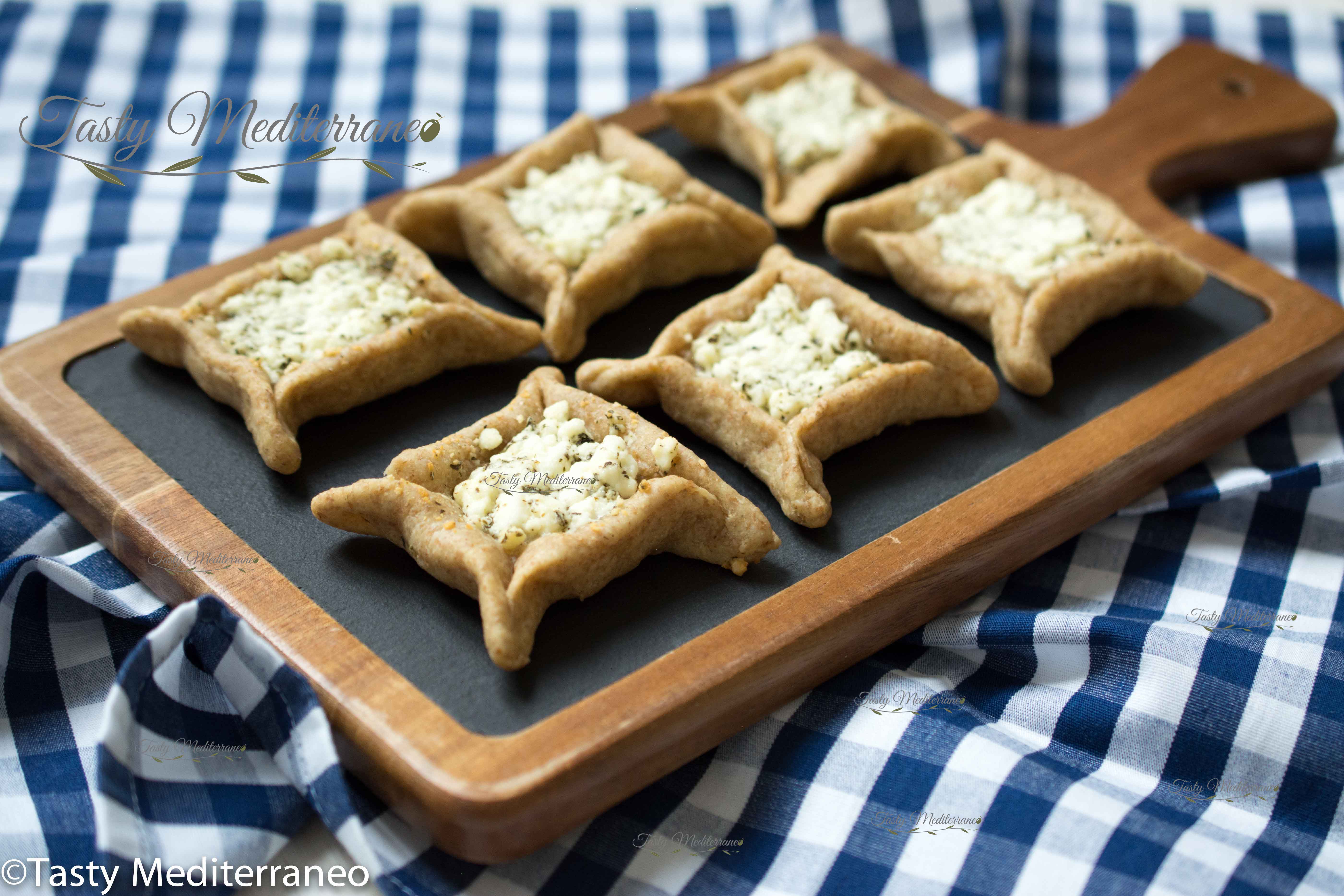 My "Lebanese Cheese Fatayers" recipe uses feta cheese and dried mint, as well as my multipurpose olive oil dough. You can also try my "Lebanese spinach fatayers"
If you try this tasty and nutritious vegetarian Mediterranean diet recipe of "Lebanese cheese fatayers" please let me know, leave a comment and rate it. I would love to know what you come up with. Enjoy and happy healthy cooking!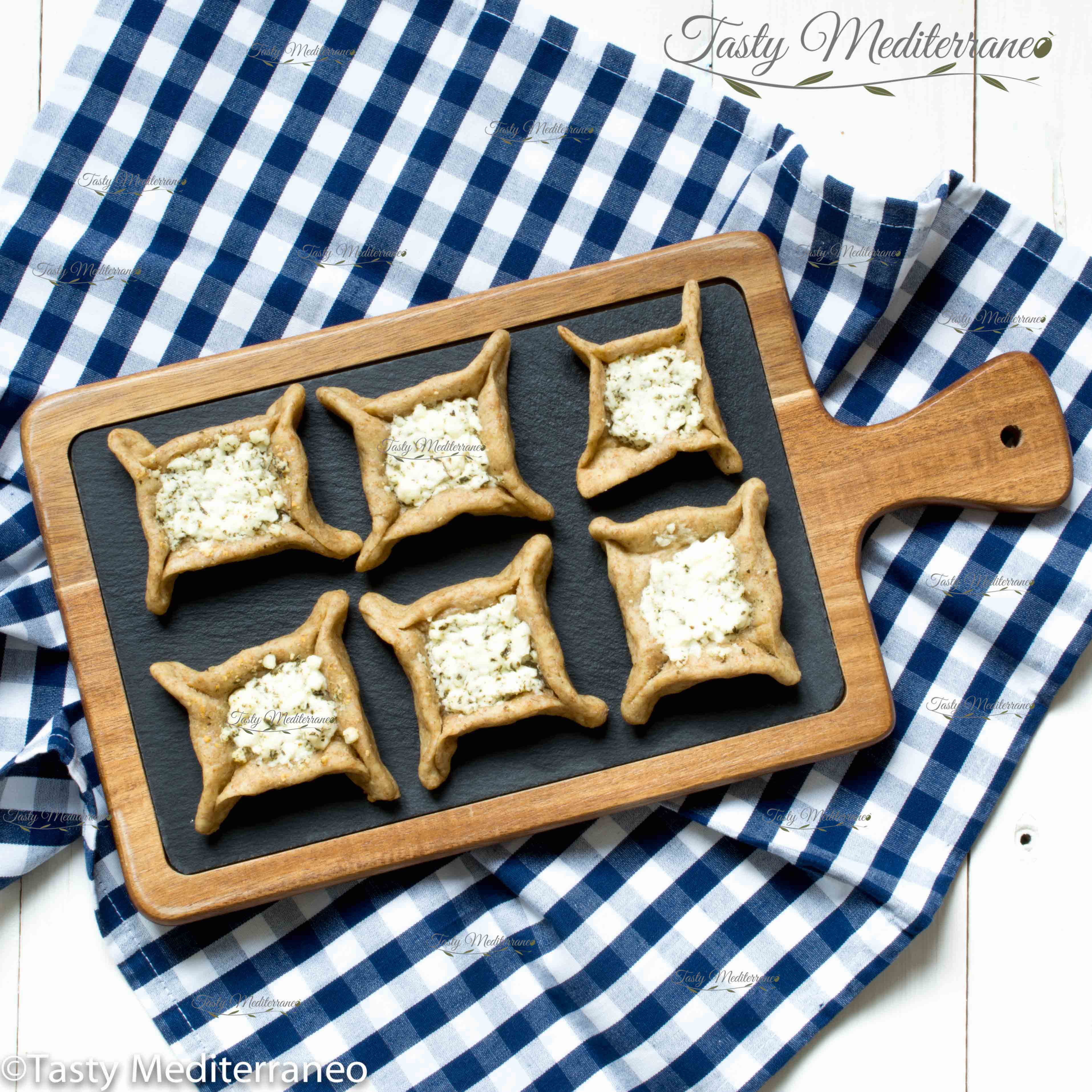 Lebanese cheese fatayers
Author:
Margarita @ Tasty Mediterraneo
Cuisine:
Mediterranean Diet
Ingredients
150g (1 ¼ cup) organic whole-wheat flour
150g (1 ¼ cup) organic plain flour
150ml (5.4 fl oz) Warm water
2 Teaspoons instant rise yeast powder
1 Teaspoon sea salt
For the cheese filling:
250g (8.8 ounces) Feta cheese
1 Teaspoon dry mint
Instructions
In a big bowl combine the flours, the salt and the yeast powder. Make a well in the middle and pour into it the olive oil and the warm water. With a silicon spatula bring the flour in from the sides and mix it well with the liquid. Keep mixing until it all starts to come together, and then keep on mixing with your clean hands and knead it until you have a smooth, not sticky, dough.
Cover the bowl with a cloth and place in a warm place of the house for at least half an hour until the dough has doubled its volume.
Remove the dough from the bowl and place it in a clean flour-dusted surface. Knead it a bit with your hands and, with the help of a rolling pin (lightly dusted in flour), extend it gradually flattening it out.
With the help of a small square cutter (of approx. 7cm – 2.75 inches) make the small dough portions and they are ready to be filled with the cheese filling.
For the cheese filling:
In a bowl mix the feta cheese with the teaspoon of dried mint with the help of a fork.
For the final preparation:
Preheat the oven to 175 degrees C (350 degrees F).
To fill in the small dough portions, add 1 teaspoon of the cheese and mint filling to their center and make sure that you keep the sides clear of filling.
Crimp the square dough into shape by bringing two sides of the dough together. Bring together the rest of the sides, making sure you close the borders well so that they do not open.
Bake in the middle of the oven for 20 min at 175 degrees C (350 degrees F) or until pies are golden.
Remove from the oven and enjoy them warm or cold.