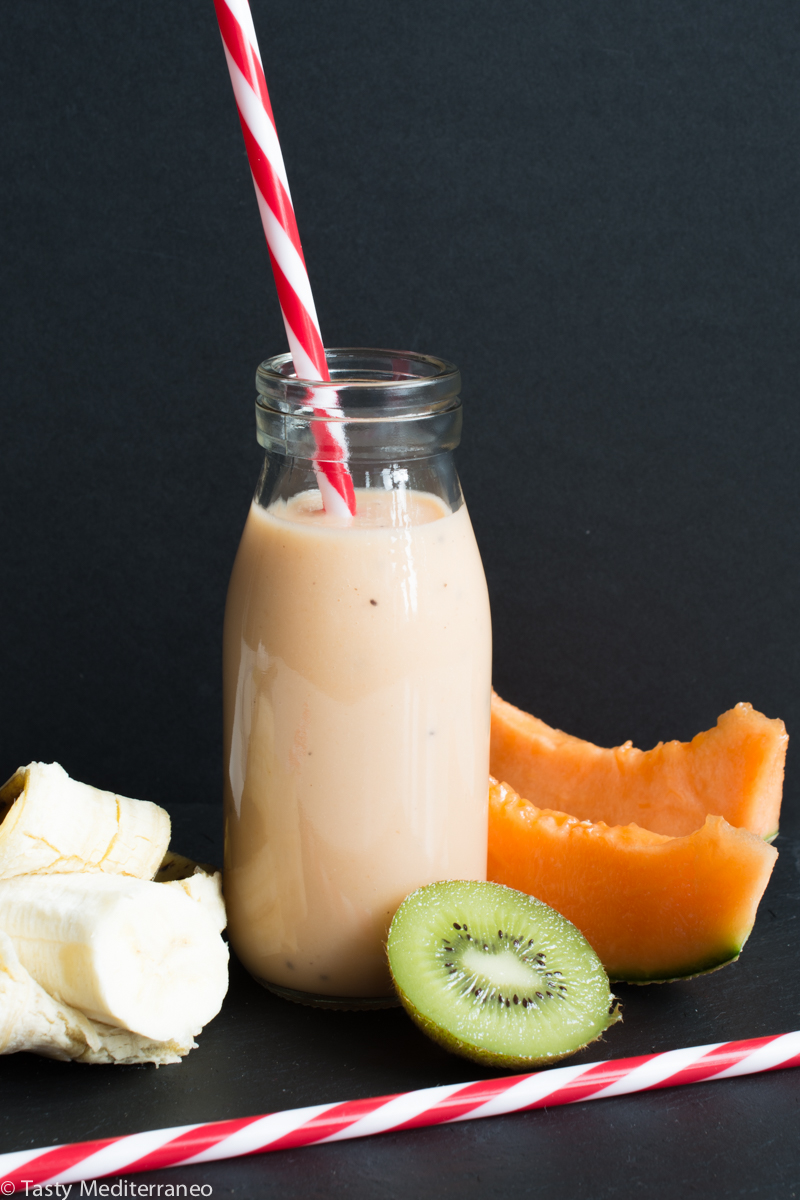 By now I guess it is quite clear that I love fresh fruit smoothies. You just have to check my smoothie recipes: Strawberries, Banana & Nectarine Smoothie; Raspberries, Strawberries, Porridge and Chia smoothie …
It's super quick and easy to make them and they are full of goodness. In my opinion there is no better way to start your day than with a healthy, delicious and nutritious fresh fruit smoothie.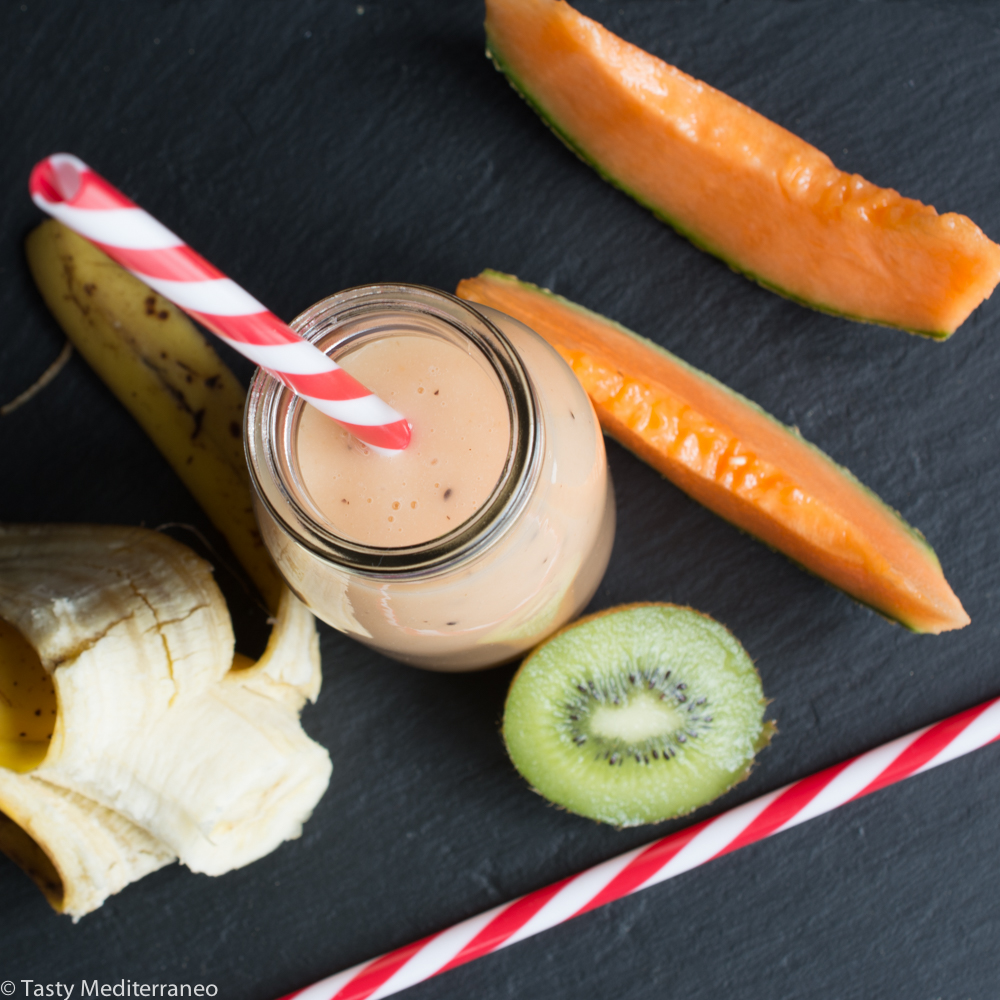 Yesterday I found in the market very beautiful melons and for sure they ended up in my shopping basket.
Melons and watermelons are fruits that remind me of very good moments from my childhood. When I was younger we would spend every summer in Majorca Island with the family and we would always enjoy both melons and watermelons from my uncle's garden. It was great to be back home after a hot sunny day on the beach and have a refreshing meal with the family followed by melon and watermelon as dessert!
Every time we visit my family on the island, we enjoy the best organic fruits ever! I'm so looking forward to this summer trip!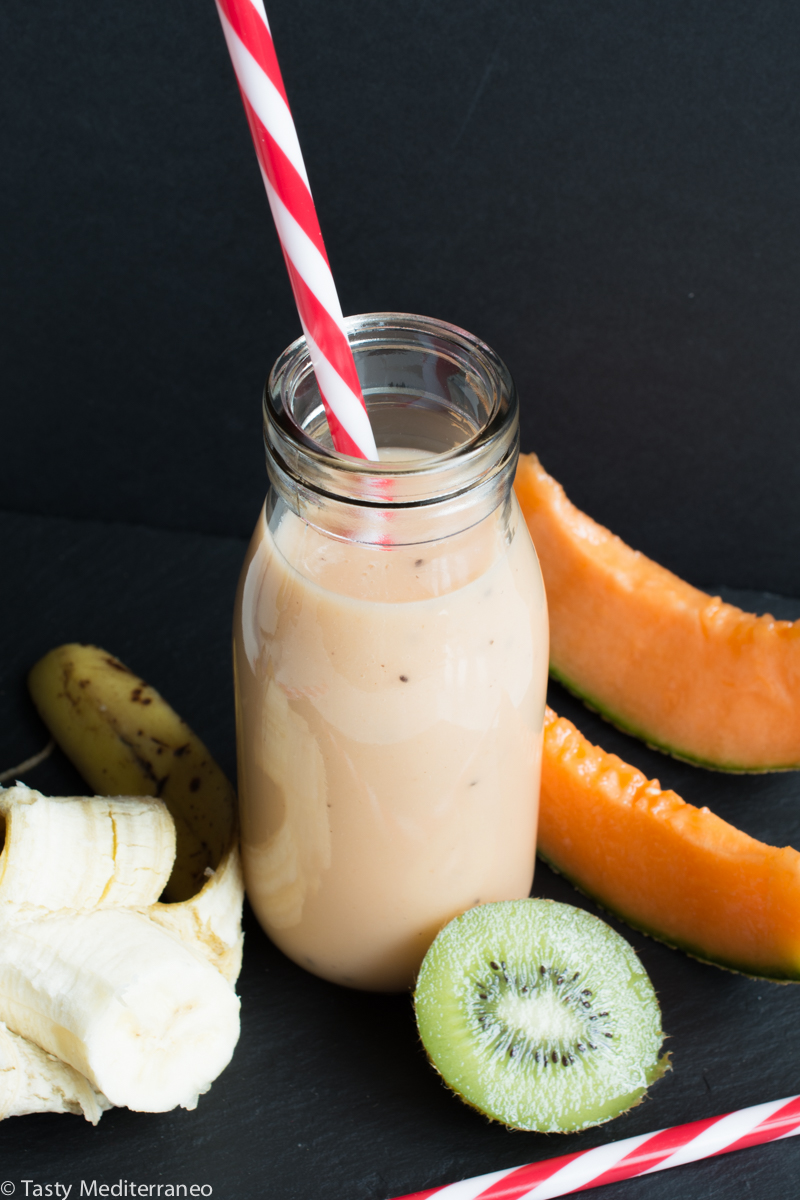 The smoothie that I have prepared today is made using the beautiful melon I bought yesterday, bananas & kiwi.  Such a great and tasty way to include plenty of vitamins, fiber and minerals in my diet!
A dairy-free, vegan, super refreshing fresh fruit smoothie that you should also enjoy this summer.
If you try this simple, healthy and nutritious smoothie recipe, please let me know, leave a comment and rate it. I would love to know what you come up with. Enjoy!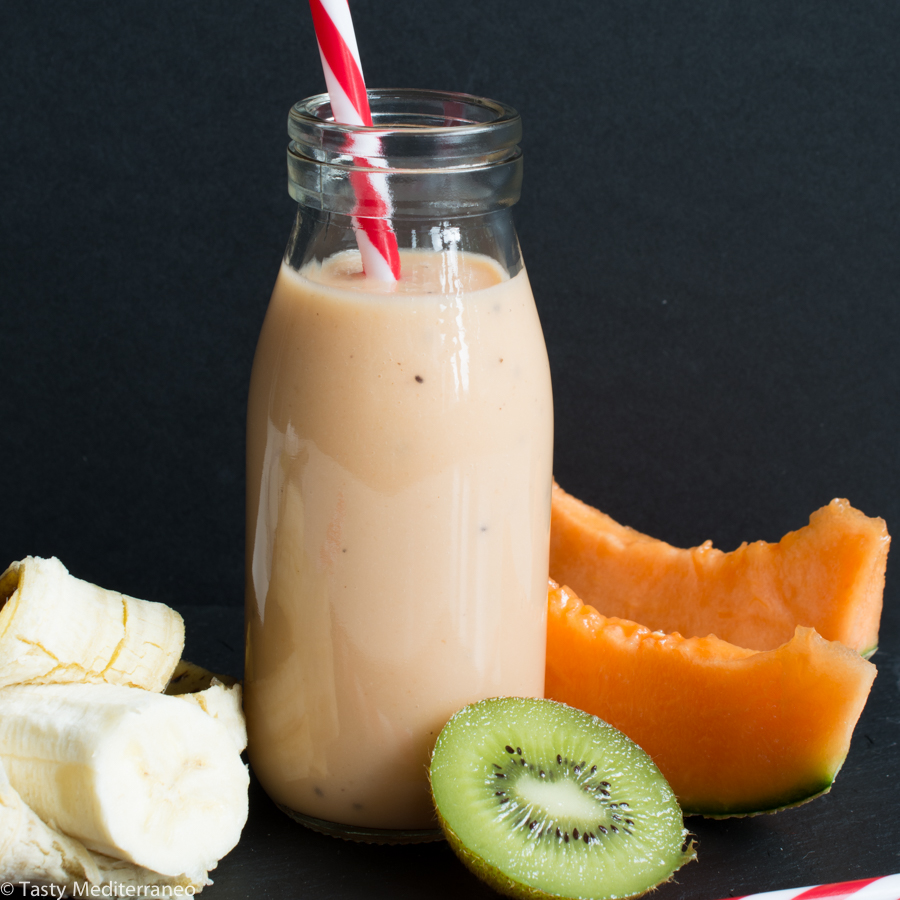 Melon, banana & kiwi smoothie
Author:
Margarita @ Tasty Mediterraneo
Serves:
For 1 Large Smoothie
Ingredients
250ml (1 cup) Almond milk (or your milk of choice)
½ Banana, peeled and cut into small pieces
½ kiwi, peeled
½ Melon, cut into thin slices and skin removed
Instructions
Have all the ingredients prepared as indicated in the ingredients description.
Blend all the ingredients together until smooth.
Notes
Add some ice before mixing if you want an iced smoothie.