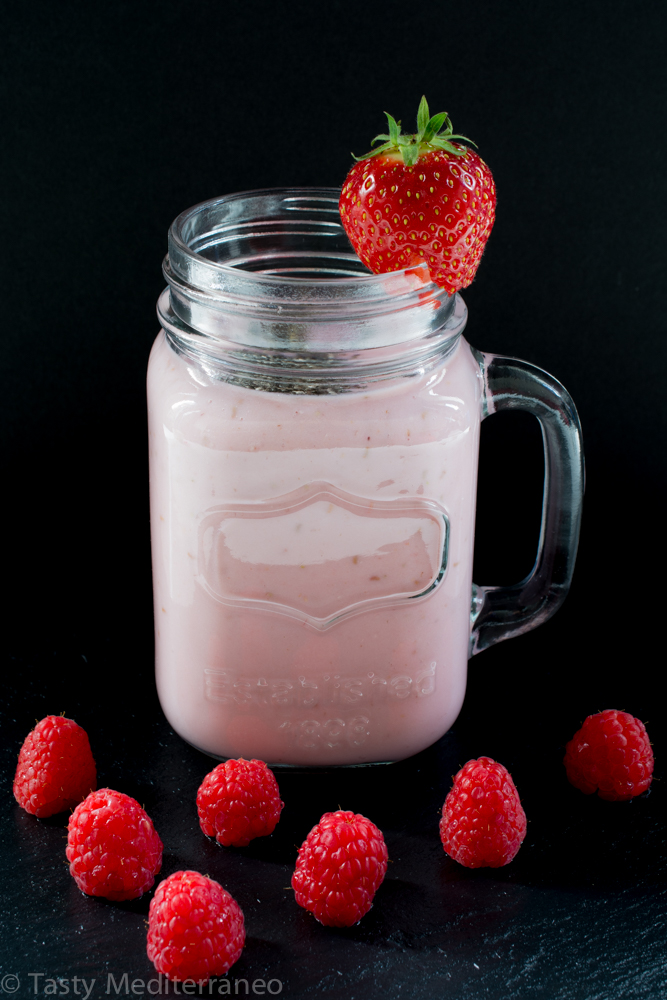 Every morning, no matter how early I have to wake up, I prepare a delicious smoothie as part of my breakfast to start my day with a boost of energy.
You may think you need a lot of time to prepare a good and healthy breakfast before going to work, but actually you need less than 5 minutes.
We can still enjoy fresh strawberries and raspberries and these are the fruits I choose more often, from the end of April until this time of the year, for my smoothies.
By adding the extra bit of porridge and chia seeds you will make this smoothie the best start of the day.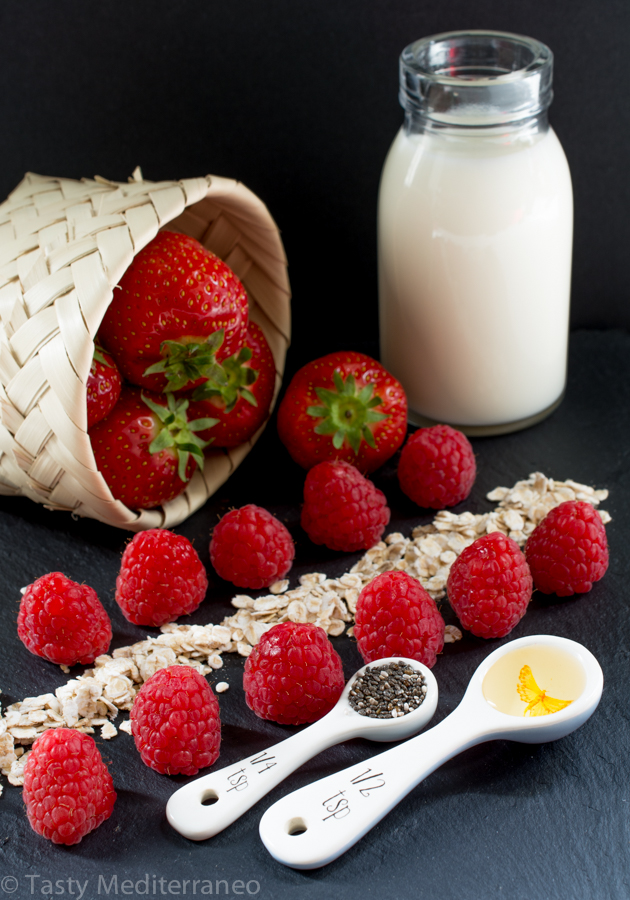 A super refreshing smoothie that you can enjoy not only for breakfast but also at any time of the day when you need that extra boost of energy.
If you try this simple, healthy and nutritious smoothie recipe, please let me know, leave a comment and rate it. I would love to know what you come up with.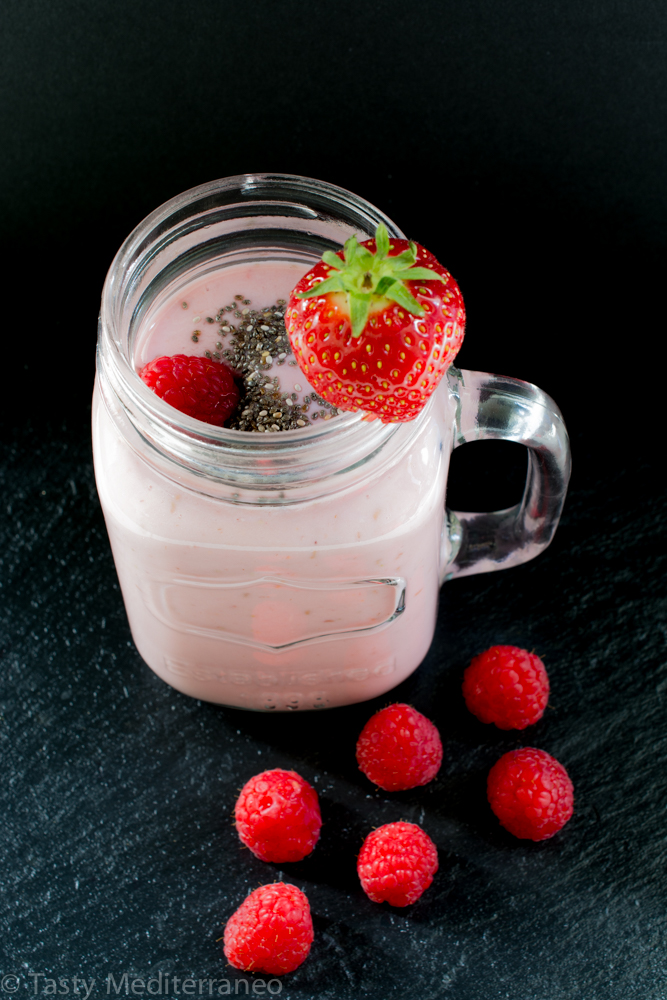 Raspberry, Strawberry, Porridge and Chia smoothie
Author:
Margarita @ Tasty Mediterraneo
Serves:
For 1 large smoothie
Ingredients
½ tablespoon agave syrup
250ml (1 cup) almond milk (or your milk of choice)
100g (3/4 cup) raspberries
75g (3/8 cup) strawberries
¼ tablespoon chia seeds
20g (1/4 cup) porridge oats
Instructions
Wash well the strawberries and raspberries under cold water and remove the green stem from the top of the strawberries.
Blend all the ingredients together until smooth.
Notes
Add some ice before mixing if you want an iced smoothie.