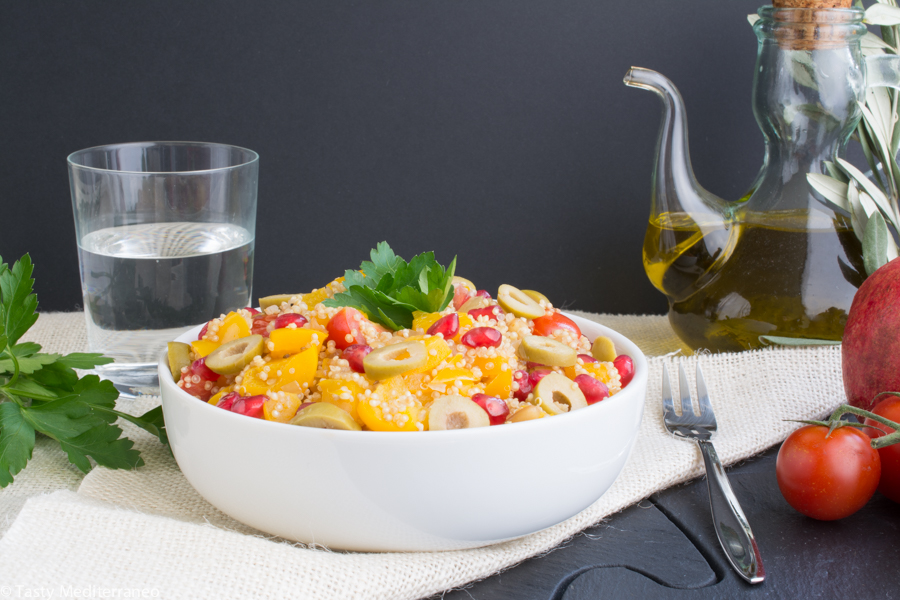 My holidays in Beirut were long enough for me to disconnect and enjoy the time with the family. I am now back home in Dublin, with my batteries fully charged, and looking forward to sharing with you more healthy vegetarian Mediterranean recipes.
Although between my Nutrition & Health Coaching studies and the trips to Spain and Belgium that I have scheduled for January I may not be able to publish my 2 recipes a week, but I will do my best!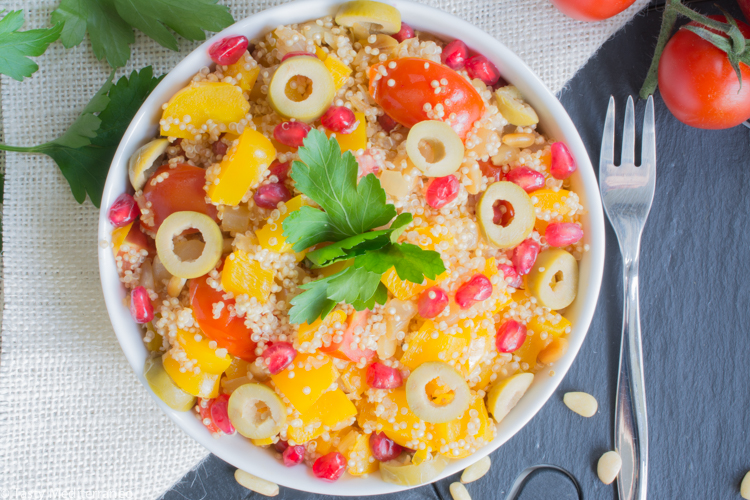 I will visit my family in Spain for my beautiful nephew's birthday! I have not seen my family and friends for 6 months, so I am very happy to see them even if it will be only for a weekend.
I am also very excited about my trip to Belgium. I have been invited to talk about my blog www.tastymediterraneo.com at "Café Numérique de Liège" on January the 20th. I have not been back to Belgium since I moved out of Brussels to live in Dublin, so this trip will be a great opportunity for me to see my Belgian friends and work colleagues again.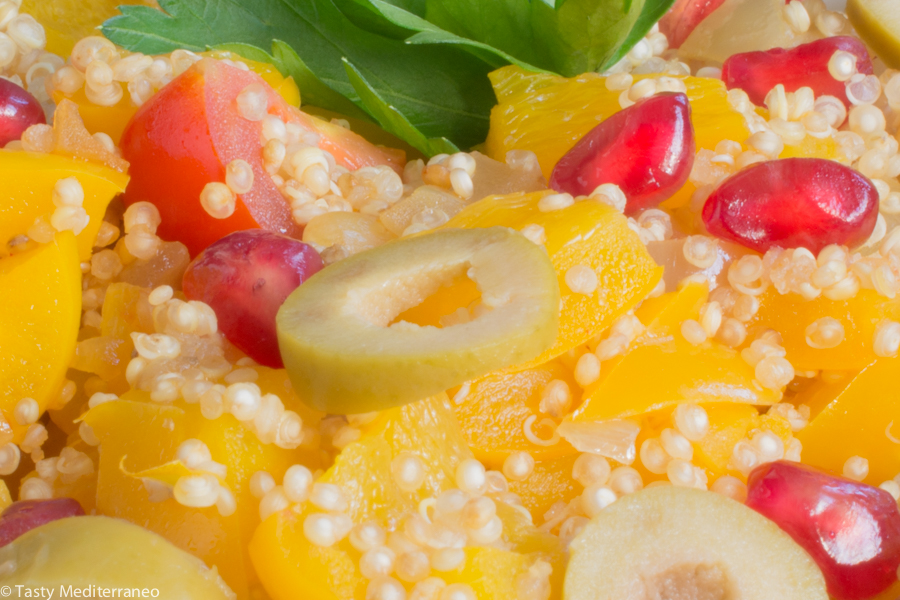 Today's recipe is a nutritious tasty Mediterranean quinoa salad. The quinoa is a low glycemic food that is high in protein and a great source of fibre. It also contains more minerals than most other grains and it is rich in important amino acids and naturally free of gluten.
This nutritious salad is full of goodness, it is very easy to prepare and it is ready in only 20 minutes.
If you try this nutritious, vegan and gluten free quinoa salad, please let me know, leave a comment and rate it. I would love to know what you come up with. Enjoy!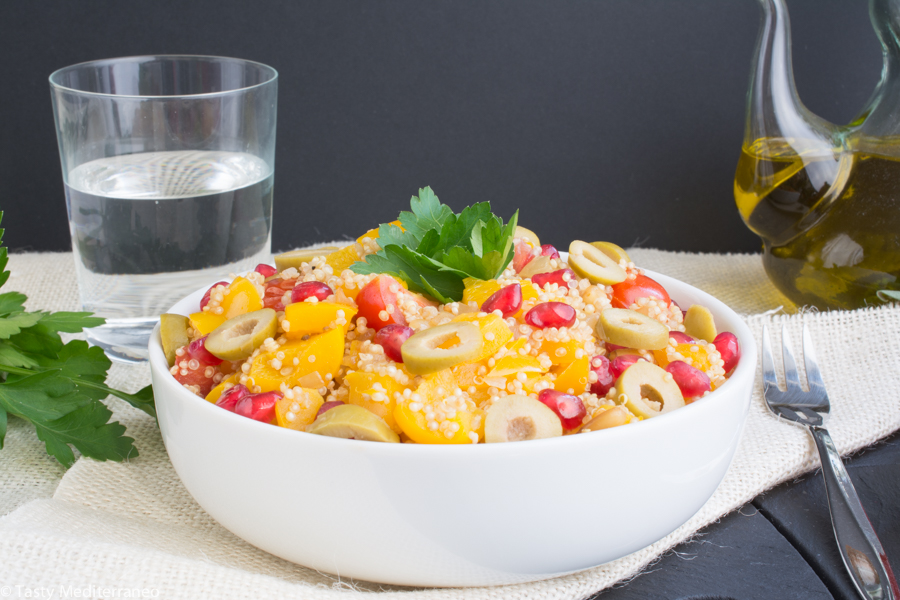 Mediterranean vegan quinoa salad
Author:
Margarita @ Tasty Mediterraneo
Cuisine:
Mediterranean Diet
Ingredients
250ml (1 cup) Vegetable stock
80g (½ cup) Organic quinoa seeds
1 Tablespoon extra virgin olive oil
1 Tablespoon pine nuts
1 Onion, peeled and finely chopped
1 Yellow bell pepper, cored and diced
6 Cherry tomatoes, cut each in 4 pieces
50g (1/4 cup) Stoneless Manzanilla green olives, sliced
1 Pomegranate
A small bunch of parsley
Instructions
Have all the vegetables well washed and prepared as indicated in the ingredients description.
To remove the pomegranate seeds: roll it over a surface to loosen the seeds, cut it in two halves and holding each half over a bowl, with the seeds facing down and with the help of a spoon, tap the skin squeezing a bit to help release the seeds.
Wash the quinoa seeds briefly in cold water. Drain the water and catch the quinoa seeds with a sieve. In a small saucepan add the vegetable stock and the quinoa seeds and cook at low heat for 12 minutes with the lid on the pan. Once cooked, if there is any broth (water) left, drain it.
While the quinoa is cooking, in a large frying pan heat the olive oil over moderate heat, add the pine nuts and sauté for one minute until lightly golden. Add then the onions and a pinch of salt and sauté for 2 minutes. Add the peppers and sauté over medium heat for about 3 minutes. And finally add the tomatoes and sauté all together for 2 more minutes. Remove from the heat.
Pour the cooked quinoa into the frying pan where you have sauté the vegetables, salt to taste and add the olives, pomegranate seeds and a bit of parsley. Carefully mix it all together and serve hot or cold.
Notes
If you don't have the vegetable broth available you could replace it by water (although obviously the Quinoa is tastier when cooked in the vegetable broth).

As a dressing my advice is to add just a bit of extra virgin olive oil.