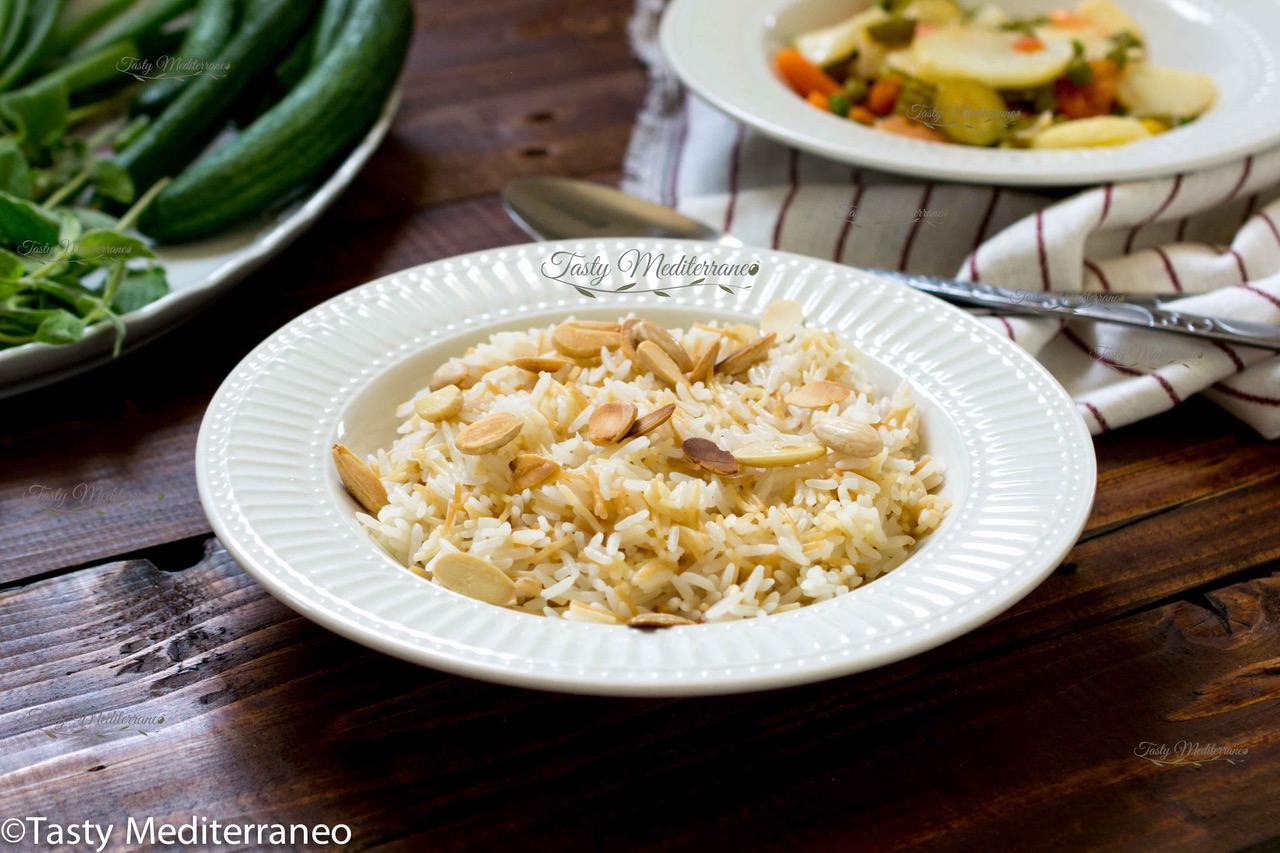 All United Nations (UN) Member States adopted in 2015, the 2030 Agenda for Sustainable Development.
At the heart of the 2030 Agenda are the 17 Sustainable Development Goals (SDGs). These SDGs are an urgent call for action by all UN countries in a global partnership. "They recognize that ending poverty and other deprivations must go hand-in-hand with strategies that improve health and education, reduce inequality, and spur economic growth – all while tackling climate change and working to preserve our oceans and forests".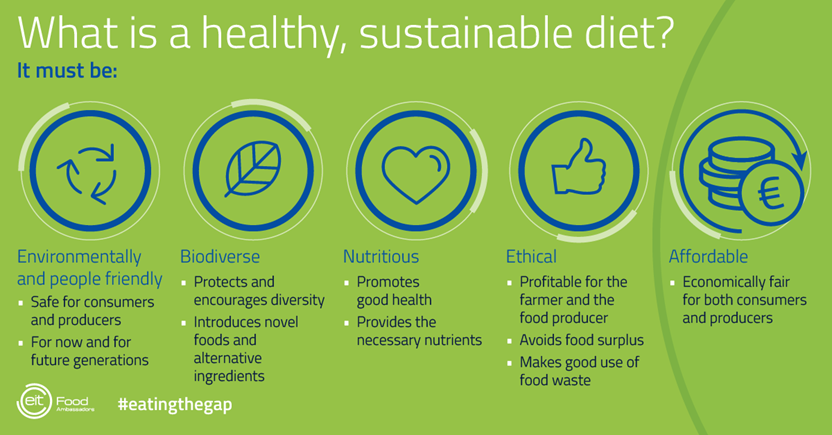 As my regular followers already know, back in November 2018 I was invited as a Key Food & Health Influencer of the European Union, by the European Union Food Information Council (EUFIC), EIT Food and the University of Reading, to attend the Food & Health Forum in London.
EUFIC wants to inspire people to make changes towards a healthier and more sustainable lifestyle, and in order to do so they offer accessible science based information on food and health.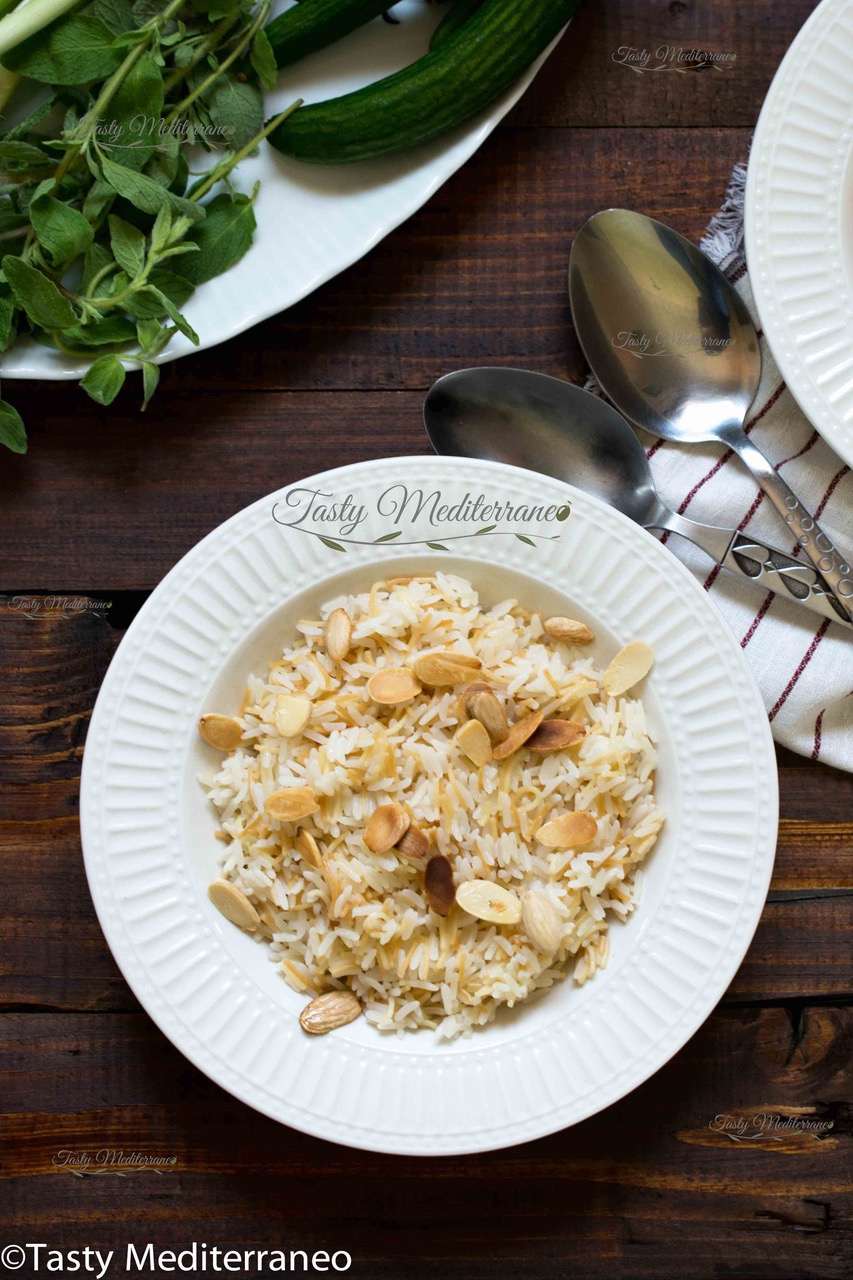 I am delighted to have been invited again by EUFIC, EIT Food and the University of Reading, as an EIT Food Ambassador, to an event called ''Eating the Gap'' in Brussels on June 24 for a cooking contest, inspired by the topics of Sustainability and Taste, with top chefs and other influencers to experience how healthy and sustainable food is at hand, raising awareness on the need of changing the food system and our habits.
The Mediterranean diet is one of the healthiest dietary patterns in the world, and it emphasizes eating primarily plant-based foods. As you can see in the below EIT Food infographic following a Mediterranean dietary pattern can reduce green house gas (GHG) possible emissions by 72%! Thus meaning that following the Mediterranean diet is both good for your health and for the planet!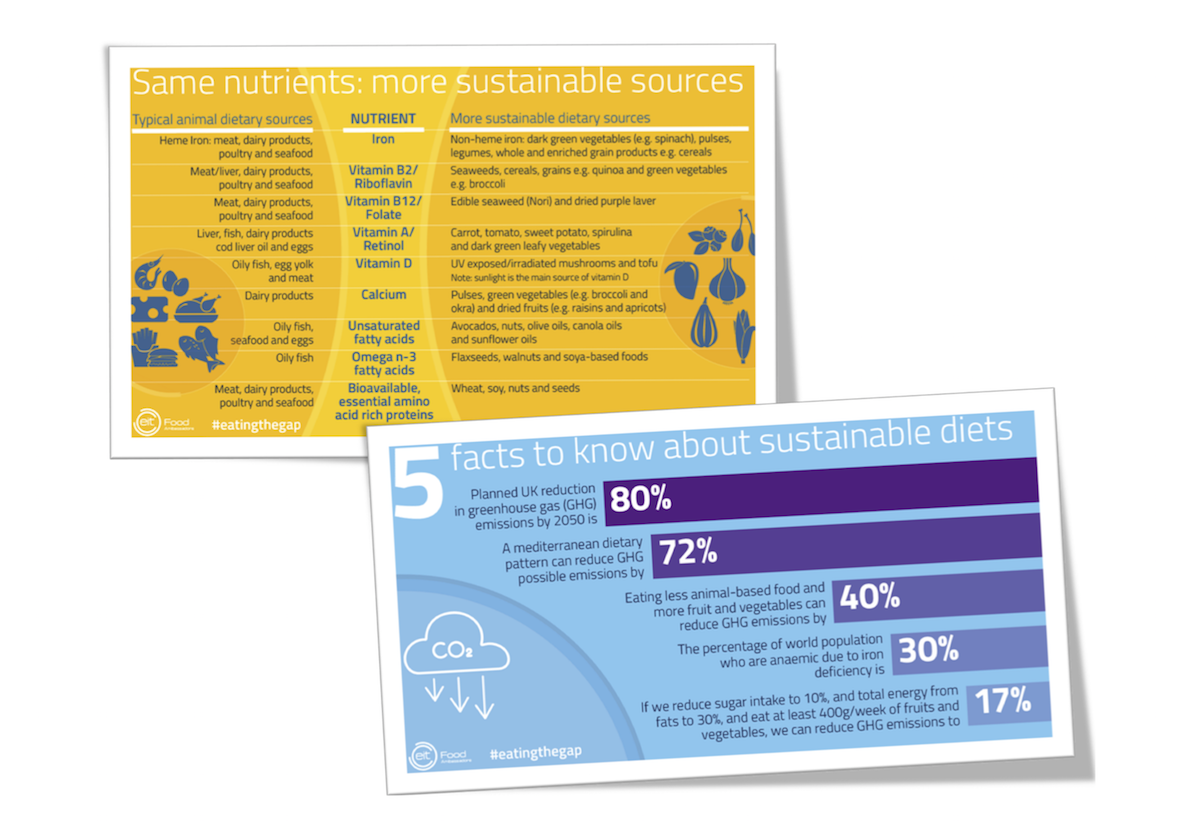 To continue encouraging my readers to cook at home healthy Mediterranean diet recipes I leave you with yet another tasty and nutritious vegan Mediterranean diet recipe: "Lebanese rice with vermicelli".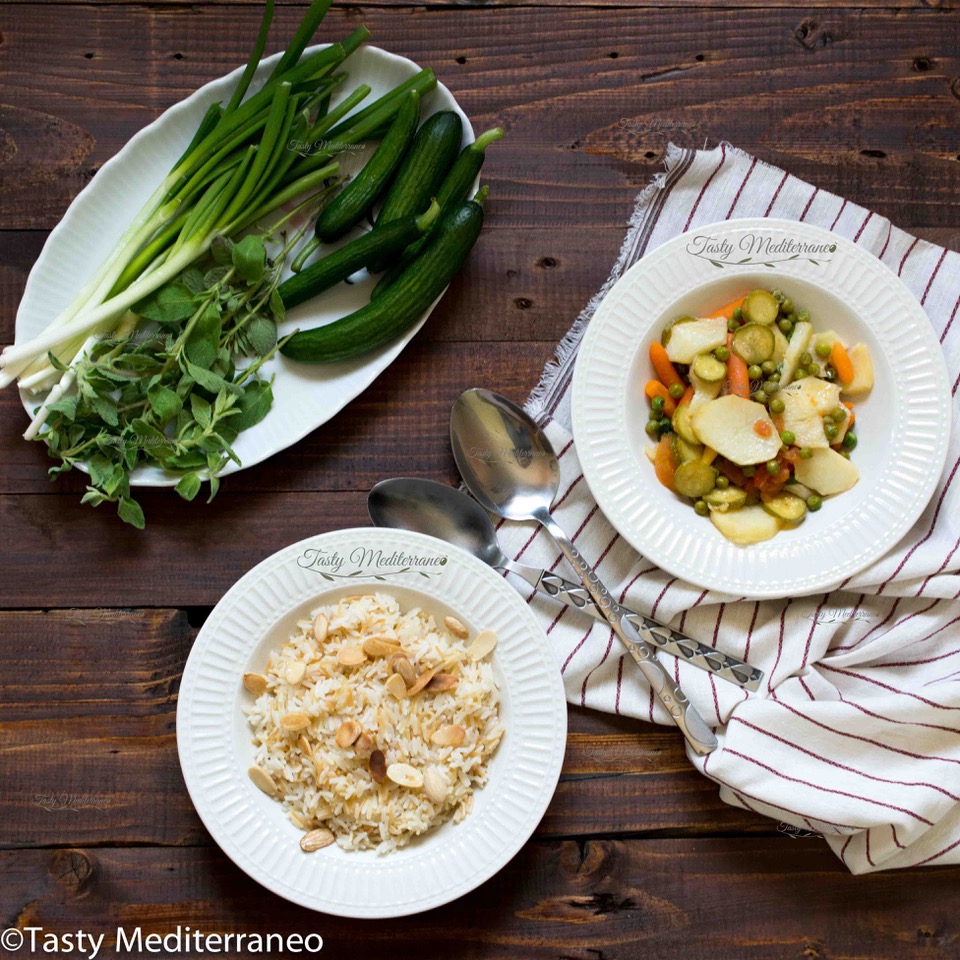 At home we usually serve the Lebanese rice with vermicelli accompanied with roasted vegetables and some fresh onions, thyme and Lebanese cucumbers. Following a Mediterranean diet helps you to make sure you are eating your 5 a day without even realising!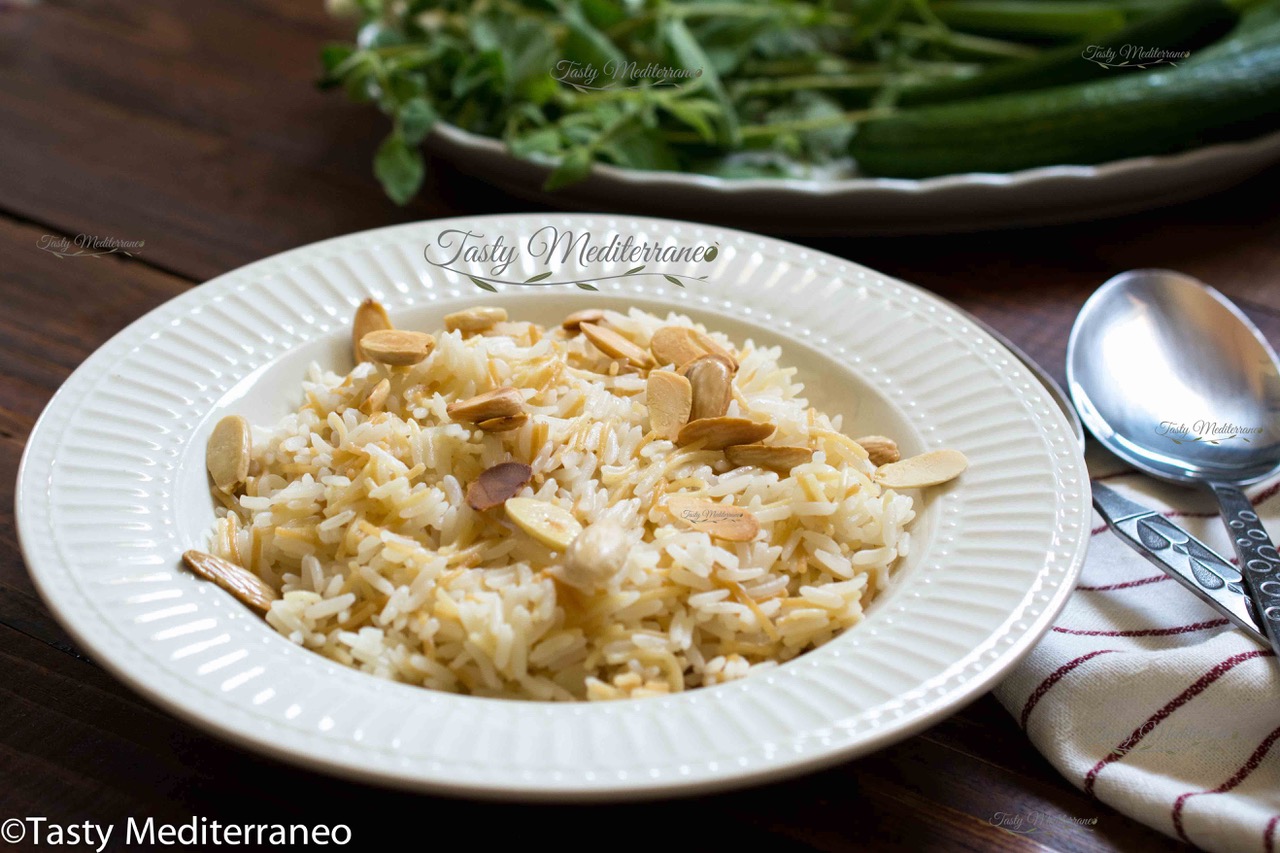 If you try this tasty and nutritious vegan Mediterranean diet recipe of "Lebanese rice with vermicelli" please let me know, leave a comment and rate it. I would love to know what you come up with. Enjoy and happy healthy cooking!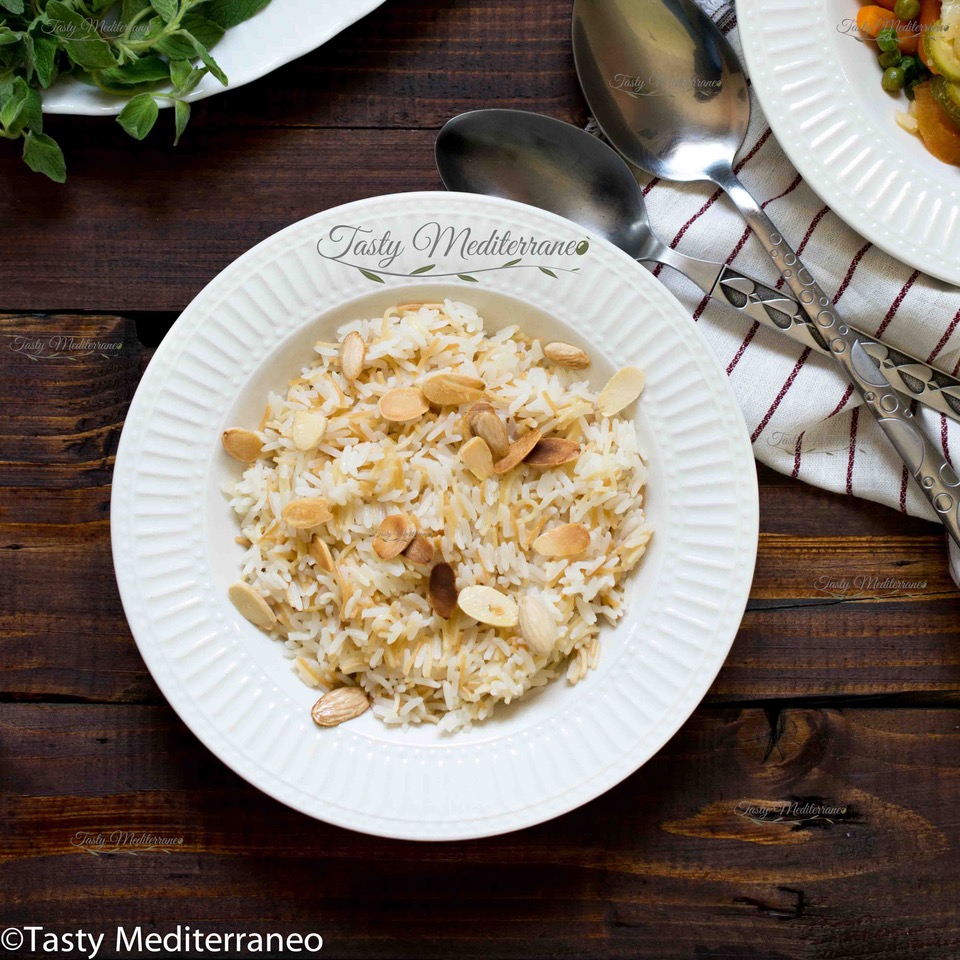 Lebanese rice with vermicelli
Author:
Margarita @ Tasty Mediterraneo
Cuisine:
Mediterranean Diet
Ingredients
1 Cup long grain rice
1 ½ Cups of water
½ Cup vermicelli pasta
2 Tablespoons Extra Virgin Olive Oil (EVOO)
½ Teaspoon sea salt (or salt to taste)
Almonds or pine nuts (optional)
Instructions
Rinse well the rice to get rid of the excess starch and drain well.
Add the water in a cooking pot and bring it to a boil.
In another cooking pot heat the EVOO, add the vermicelli and sauté stirring continuously until they are toasted evenly and reach a golden brown colour. Be careful so that the vermicelli doesn't burn. Add then the rice and stir all together with the vermicelli to make sure the rice is well coated with the EVOO.
Pour the boiling water over the vermicelli and rice, add salt, and cook at low temperature, covered with the lid, for about 15 minutes until the water is absorbed. The cooking time may vary depending on the variety of rice that you use. My advice would be to follow the cooking time indicated in the package. Once it is fully cooked turn the heat off and serve.
Optionally you could toast some almonds or pine nuts in a frying pan with a drop of EVOO and add them to the rice with vermicelli.