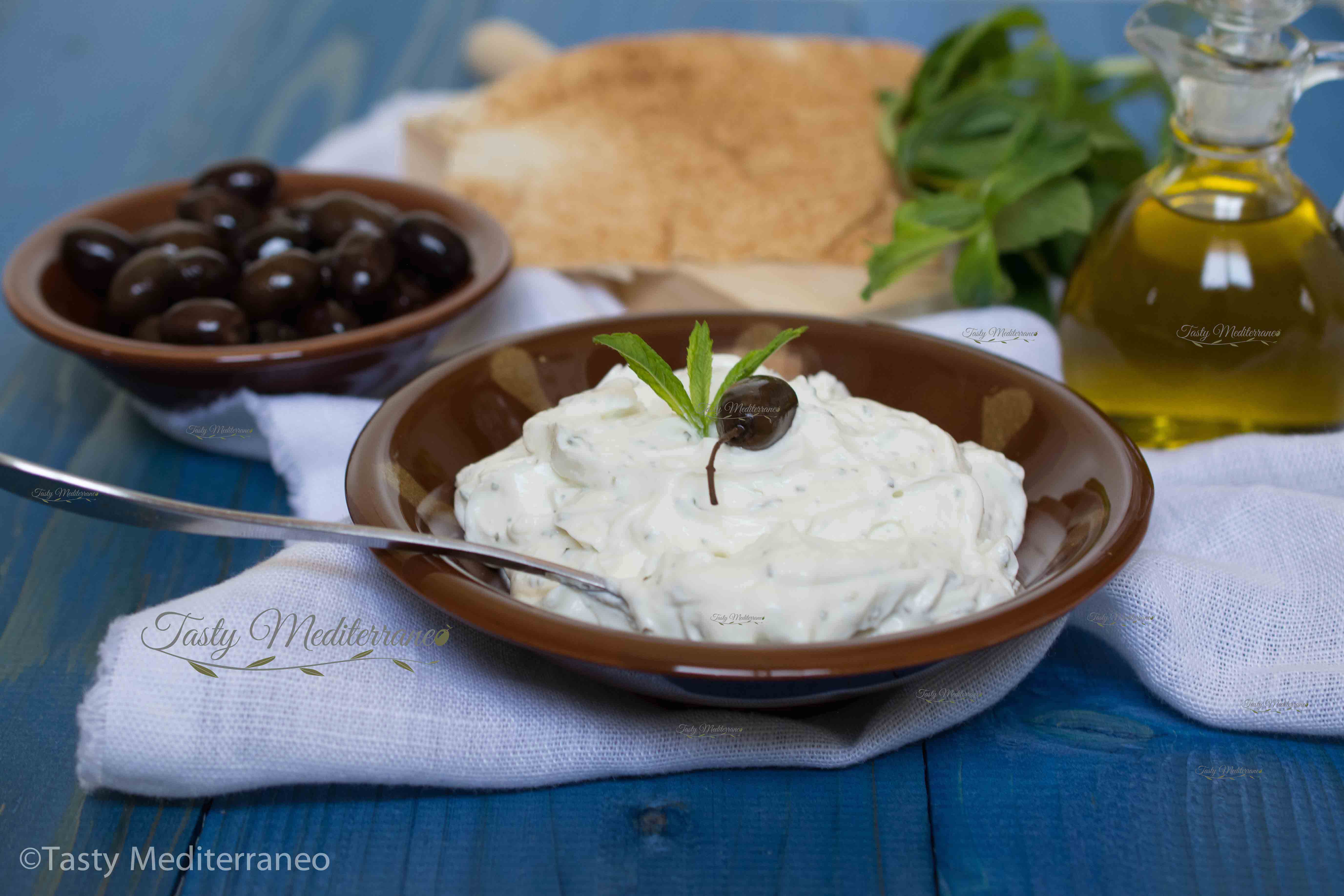 Dairy products, mainly cheese and yogurt, are consumed in moderation in the Mediterranean diet.
They are highly nutritious foods and when consumed in moderation they are an essential part of a healthy eating plan. Dairy products are rich in high quality protein, vitamin D, potassium and calcium. They are a very good source of calcium for building healthy bones.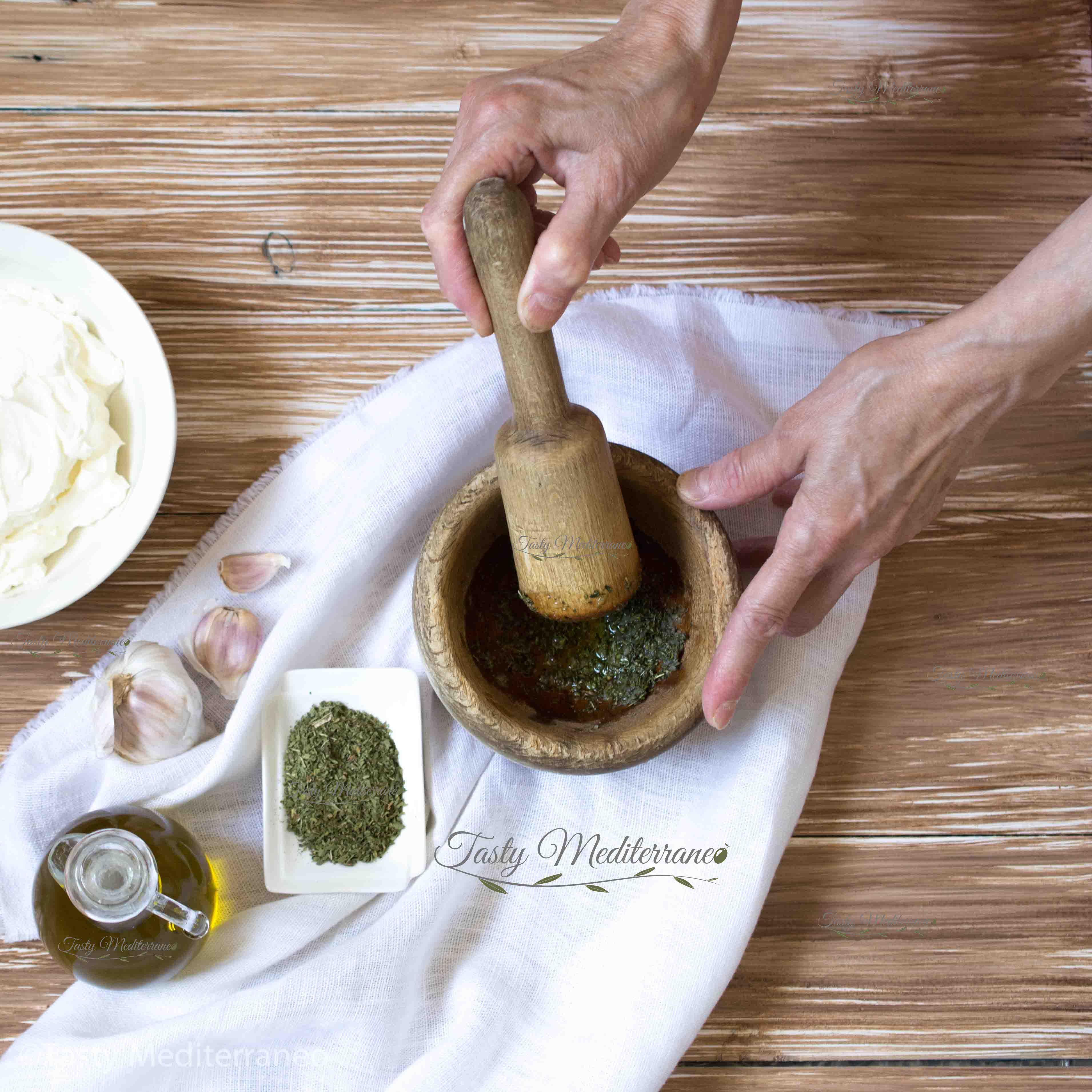 Studies show that cheese and yogurt can help to boost immunity, lower blood pressure, reduce risk of diabetes, reduce risks for some types of cancers and help maintain a healthy weight.
Unless you have a dairy intolerance, it is good to incorporate natural cheese and yogurt to your diet.
Today I am sharing a Lebanese mezze recipe: "Labneh with garlic & mint". Labneh is made by straining the liquid out of yogurt until it gets a consistency similar to a soft cheese.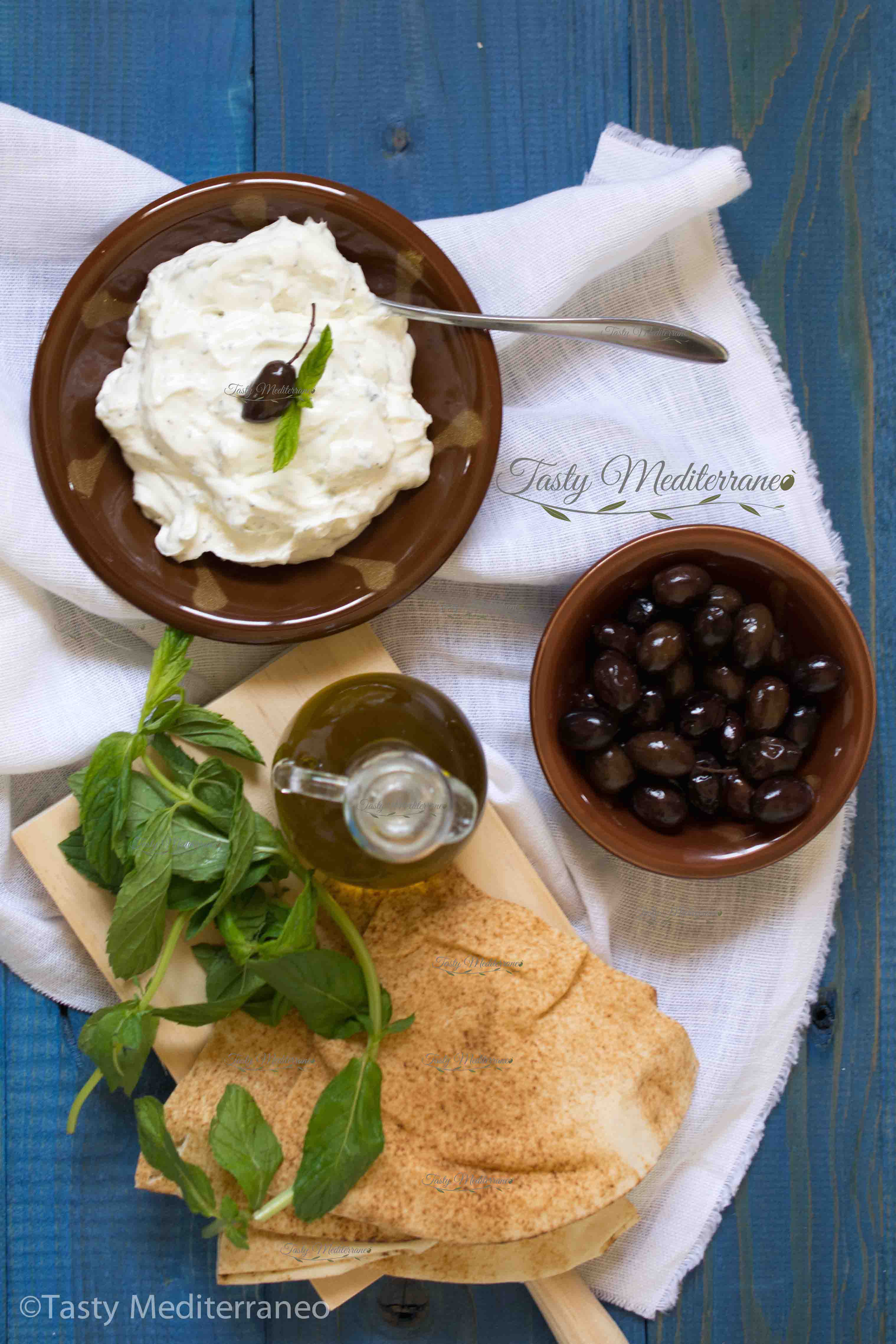 It is common to add to the labneh some garlic and herbs, and my Lebanese family usually prepares it with garlic and dried mint.
Garlic is a very good source of manganese and vitamins B6, B1 and vitamin C. It is also a good source of copper, selenium, phosphorus, and calcium and it provides us with health advantages for our cardiovascular system, digestive system and immune system, and it also has good anti-inflammatory and detox properties.
Mint is rich in vitamin A, vitamin C, vitamin B6, iron, calcium and magnesium.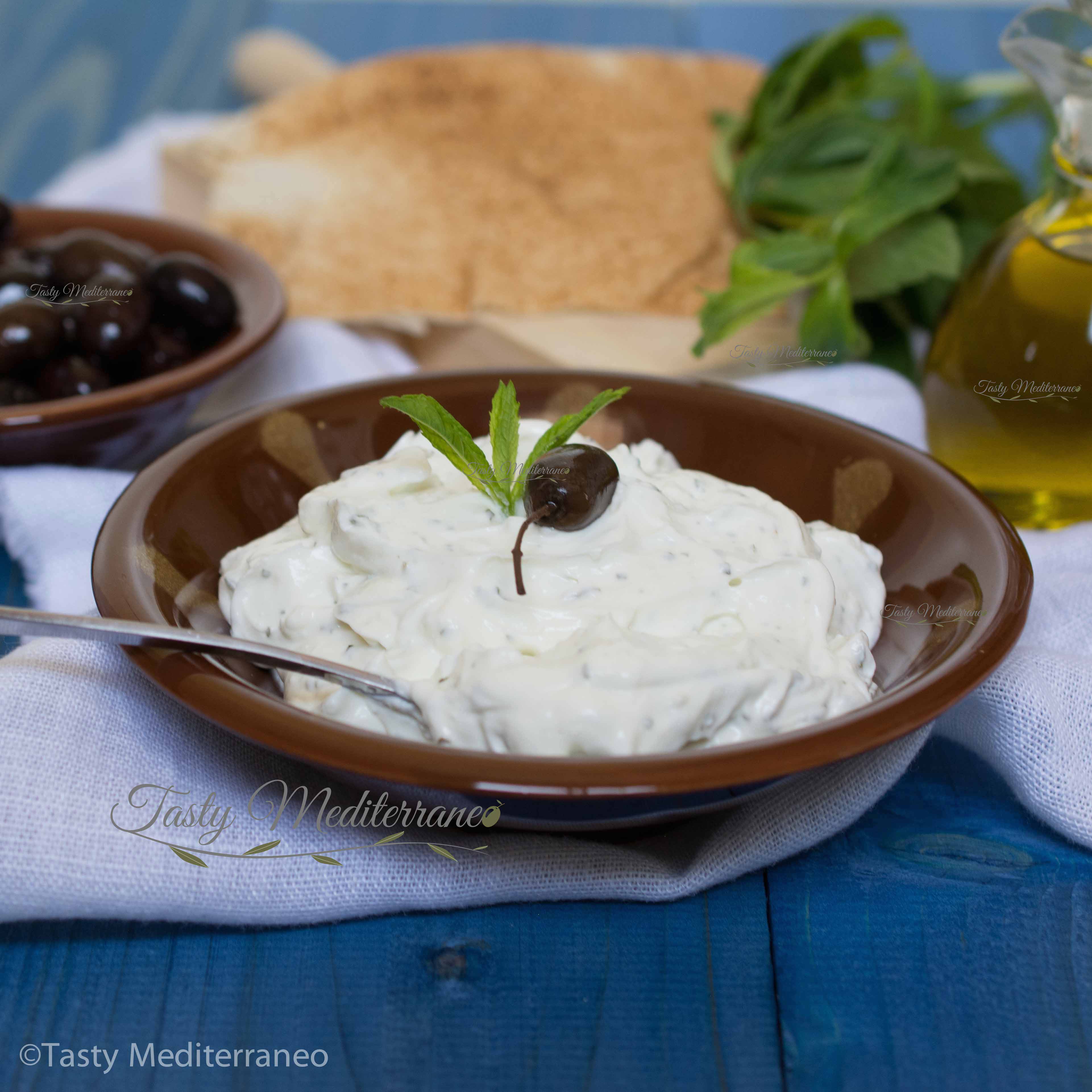 These nutritious and tasty ingredients drizzled with a good quality extra virgin olive oil (EVOO) make of this recipe an excellent appetizer.
If you try this tasty, healthy and highly nutritious Mediterranean diet recipe of "Labneh with garlic & mint" please let me know, leave a comment and rate it. I would love to know what you come up with. Enjoy!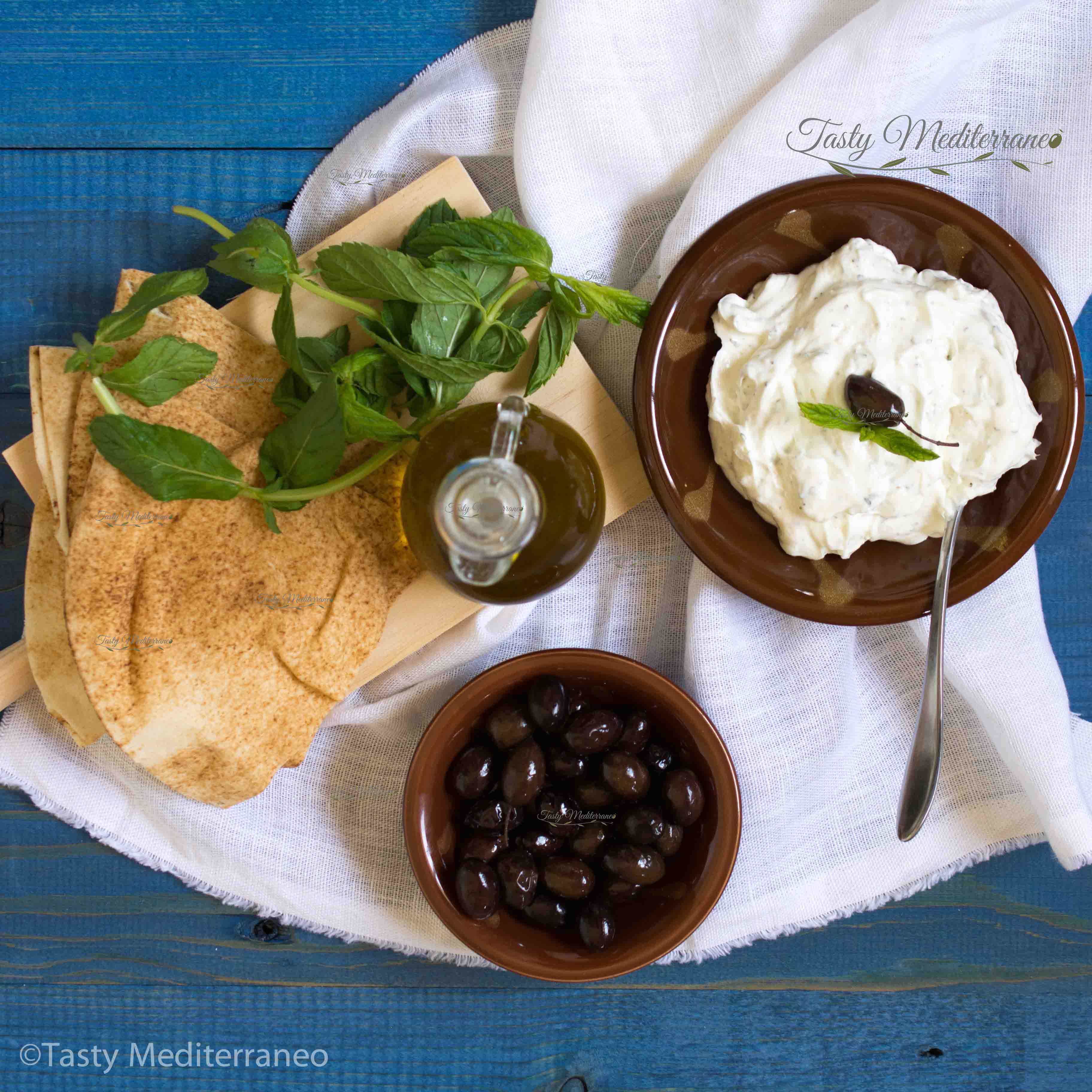 Labneh with garlic & mint
Author:
Margarita @ Tasty Mediterraneo
Cuisine:
Mediterranean Diet
Ingredients
500g (2 cups) Organic labneh (or thick organic natural yogurt such as greek yogurt)
3 Garlic cloves, peeled and crushed
1 ½ Teaspoon dried mint
1 Tablespoon extra virgin olive oil (EVOO)
A pinch of salt (or salt to taste)
Instructions
Mix the peeled and crushed garlic cloves, the pinch of salt and the dried mint in a mortar and pestle until you get a paste.
Add this mix to the labneh, mix it all well and drizzle with EVOO.