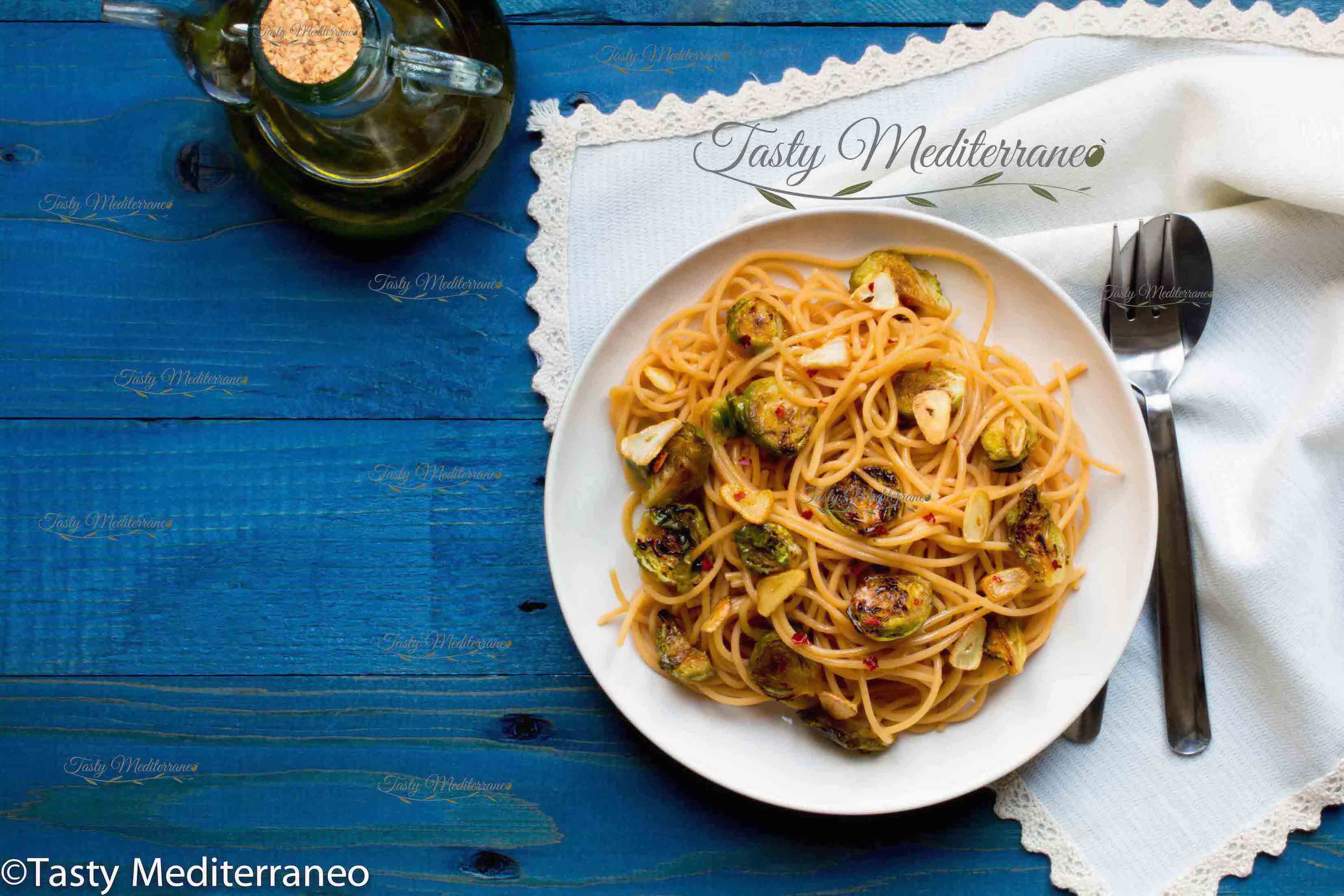 Today's post will be my last recipe post for 2018, it is hard to believe that another year has gone by so fast!
I hope 2018 has been a good year for you. On my end I cannot complain, it has been a very good year and I have collected many successes thanks to the work I do on my blog. Some of the achievements I feel more proud of are listed below in chronological order:
– Winning "Silver Health & Fitness blogger of the year" Award at the Irish Health and Fitness Awards 2018.
– Being shortlisted as a finalist for "Best European Health Blog" at the Health Blog Awards (HBC) 2018 of United Kingdom.
– Being invited as a "Key Food & Health Influencer of the European Union" to attend the "Food & Health forum" in London. This event was organised by the University of Reading in collaboration with the European Food Information Council (EUFIC), EIT Food and other partners. If you would like to learn more about this event checkout this article from University of Reading. You can see me in some of the pictures taken during the event.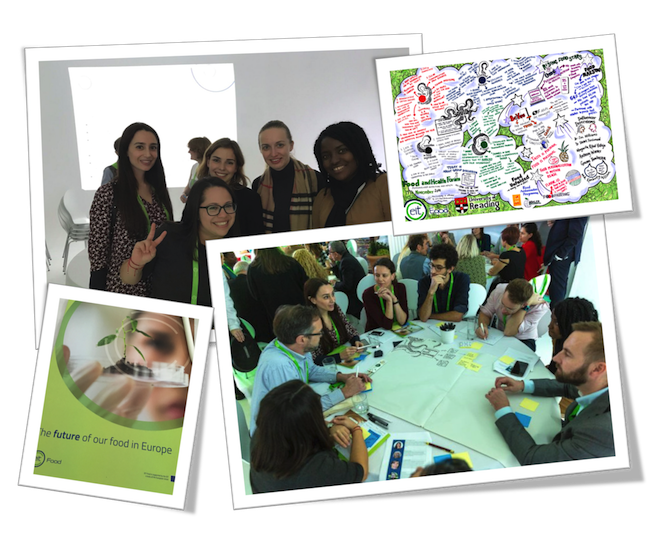 – And being featured in the Irish Examiner on Christmas Eve. You can read here the article that talks about my work on Tasty Mediterraneo.
The Mediterranean diet recipe I share with you today, "Red lentil spaghetti with Brussels sprouts", is highly nutritious.
As most of you know, I am a Gourmet Guru of the Global Pulses Confederation, representing both Spain and Ireland, and I was recently informed that the 10th of February 2019 will be World Pulses Day.
To start creating awareness of the nutritional benefits of pulses as part of sustainable food production, I am sharing this nutritious vegan recipe of "Red lentil spaghetti with Brussels sprouts".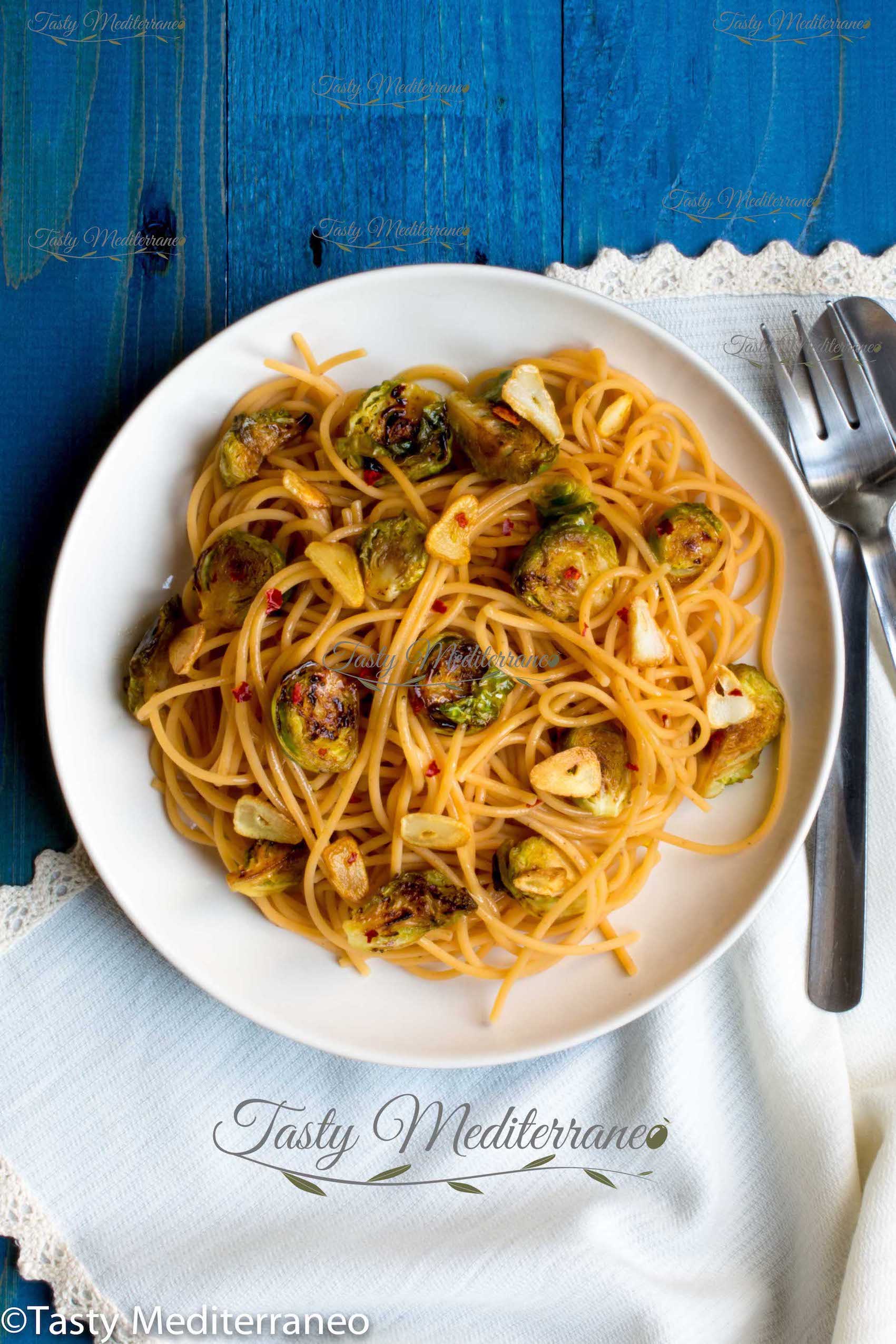 Red lentil spaghettis are a great option for those who have gluten intolerance.
Lentils and all varieties of pulses are rich in iron, and they are also a great source of protein, folate, fibre, phosphorus, manganese, zinc and B-vitamins.
And Brussels sprouts are high in protein for a green vegetable and they are rich in antioxidants, anti-inflammatory compounds, fibre, folate, vitamin A, vitamin C, vitamin K, vitamin B6, potassium and manganese. The combination of the ingredients in this recipe make it a very nutritious and filling recipe ready in just about 30 minutes.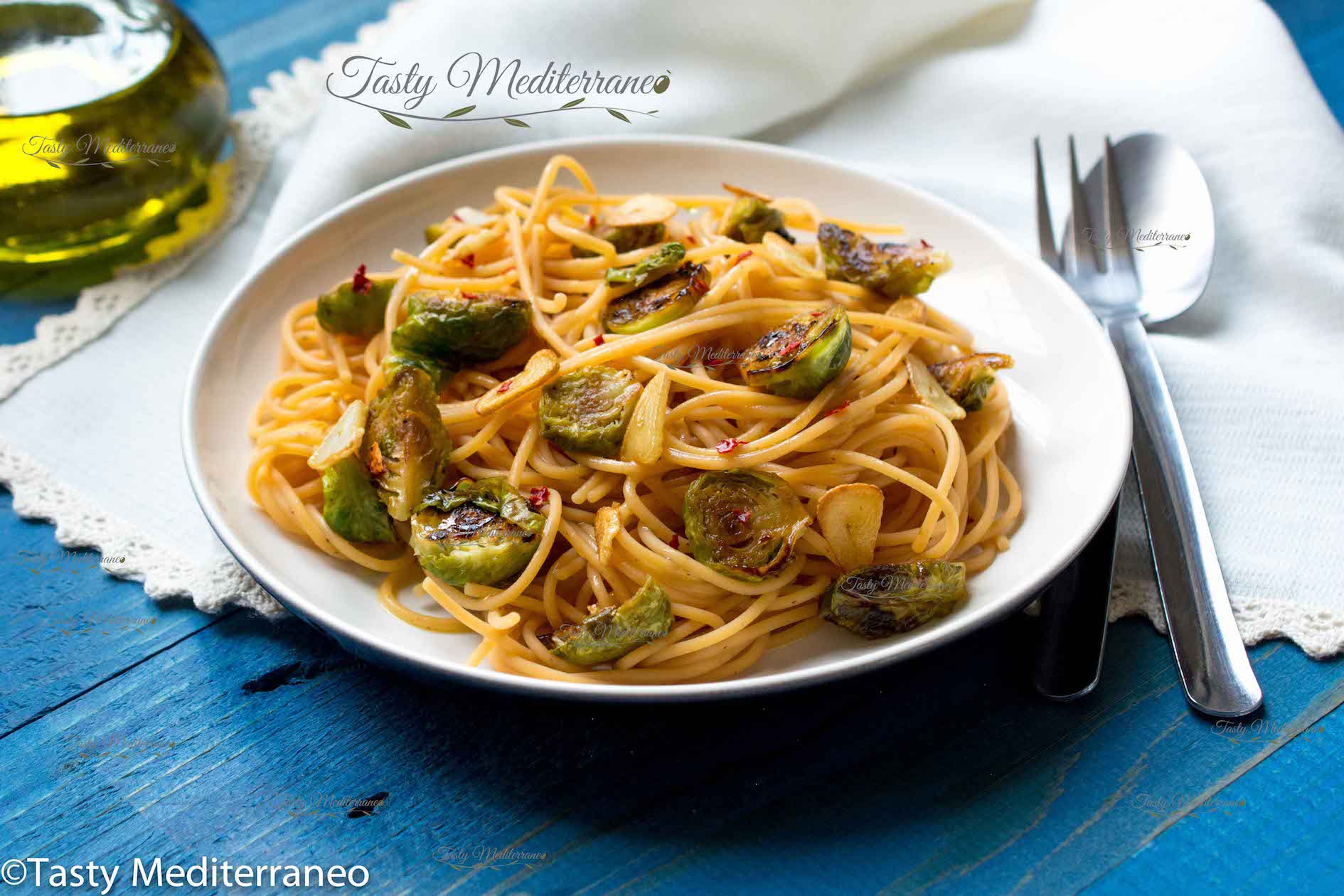 If you try this tasty and nutritious vegan Mediterranean diet recipe of "Red lentil spaghetti with Brussels sprouts" please let me know, leave a comment and rate it. I would love to know what you come up with.
Enjoy, happy healthy cooking and all the best for 2019!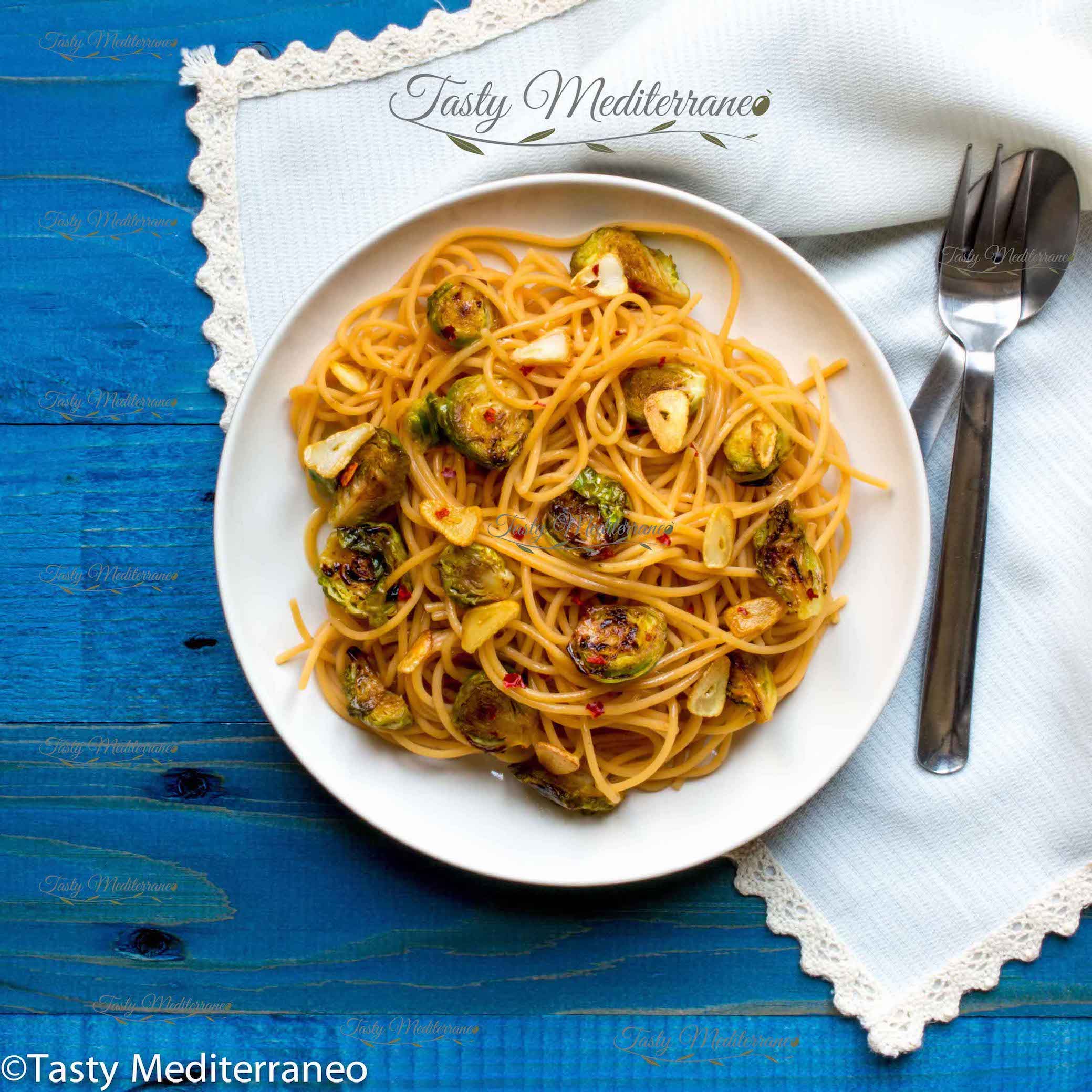 Red lentil spaghetti with Brussels sprouts
Author:
Margarita @ Tasty Mediterraneo
Cuisine:
Mediterranean Diet
Ingredients
200g (7 ounces) Red lentil spaghetti
3 Tablespoons Extra Virgin Olive Oil (EVOO)
400g (4 cups) Brussels sprouts, sliced off the rough part of the stem & cut in half or into quarters
3 Garlic cloves, pealed and finely sliced
2 Tablespoons freshly squeezed lemon juice
½ Tablespoon sea salt (or salt to taste)
A pinch of dried red chilly flakes
Instructions
Have all the vegetables well washed and prepared as indicated in the ingredients description. Sometimes the outside leaves of the Brussels sprouts are bruised, in that case remove those.
Boil water in a large saucepan and add half-tablespoon sea salt. Add the red lentil spaghetti and stir. Follow the cooking instructions on the package. Stir the spaghetti from time to time and when the cooking time indicated in the package is over, remove from the heat and drain.
While the spaghettis are boiling, in a large frying pan heat one tablespoon of EVOO over moderate heat, add the garlic and sauté for one minute until lightly golden. Remove the garlic from the frying pan and leave aside. Add the Brussels sprouts to the frying pan and an extra tablespoon of EVOO and sauté for about 5 minutes over low heat, stirring from time to time. Add then the freshly squeezed lemon juice, salt to taste and a bit of red chilly flakes and sauté and continue stirring for about 5 more minutes or until the Brussels sprouts are tender and lightly golden.
Finally add to the Brussels sprouts the drained red lentil spaghetti, the sautéed garlic and 1 tablespoon of EVOO and stir all together over moderate heat for a couple of minutes.
Remove from the heat, and serve hot.