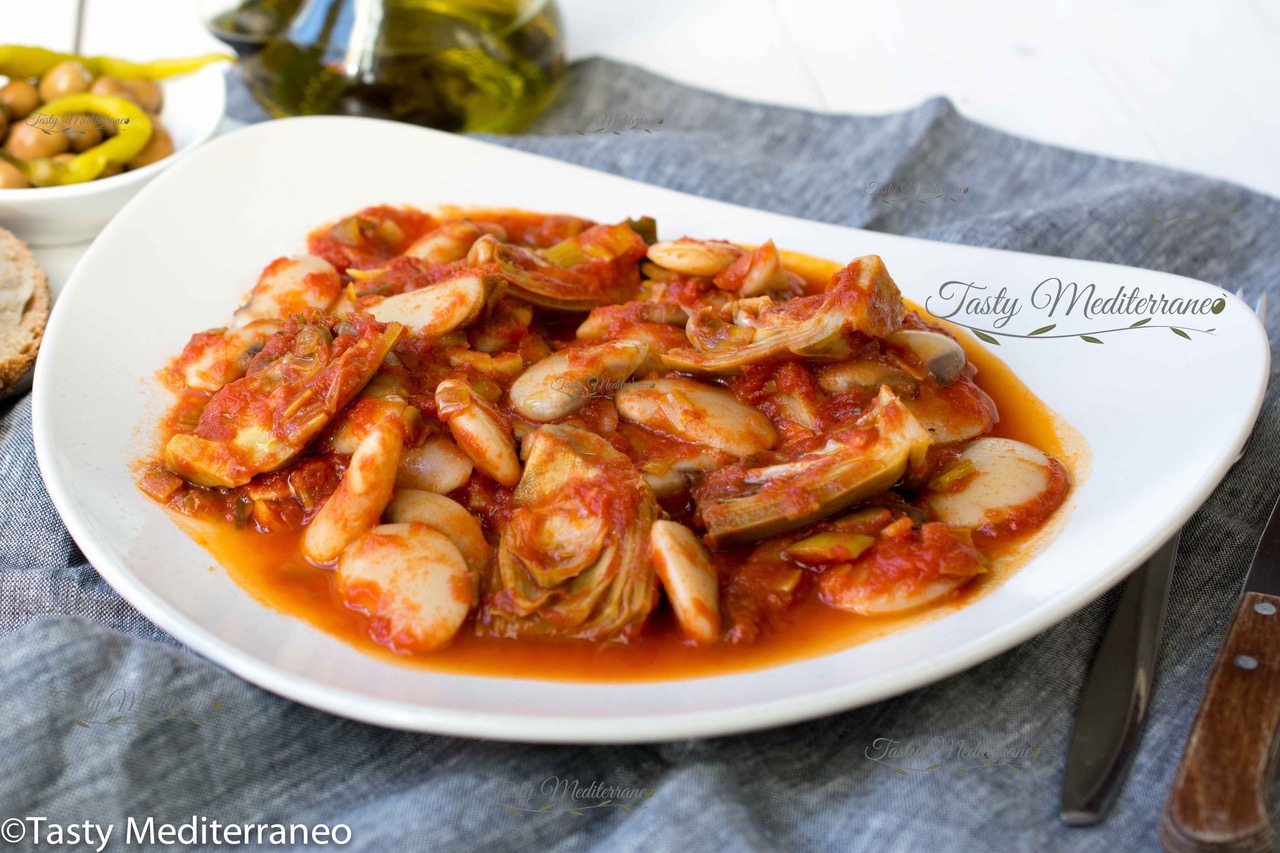 Back in 2016 I shared 5 of Tasty Mediterraneo's pulses recipes with the FAO of United Nations for the International Year of Pulses, and I became a Gourmet Guru of the Global Pulse Confederation representing both Ireland and Spain.
Last month I was informed that World Pulses Day is declared to be February 10th. And since I have plenty of nutritious Mediterranean diet recipes with pulses I didn't want to miss this opportunity to share another tasty and nutritious dish with pulses, my "Mediterranean white beans with artichoke and tomato" recipe.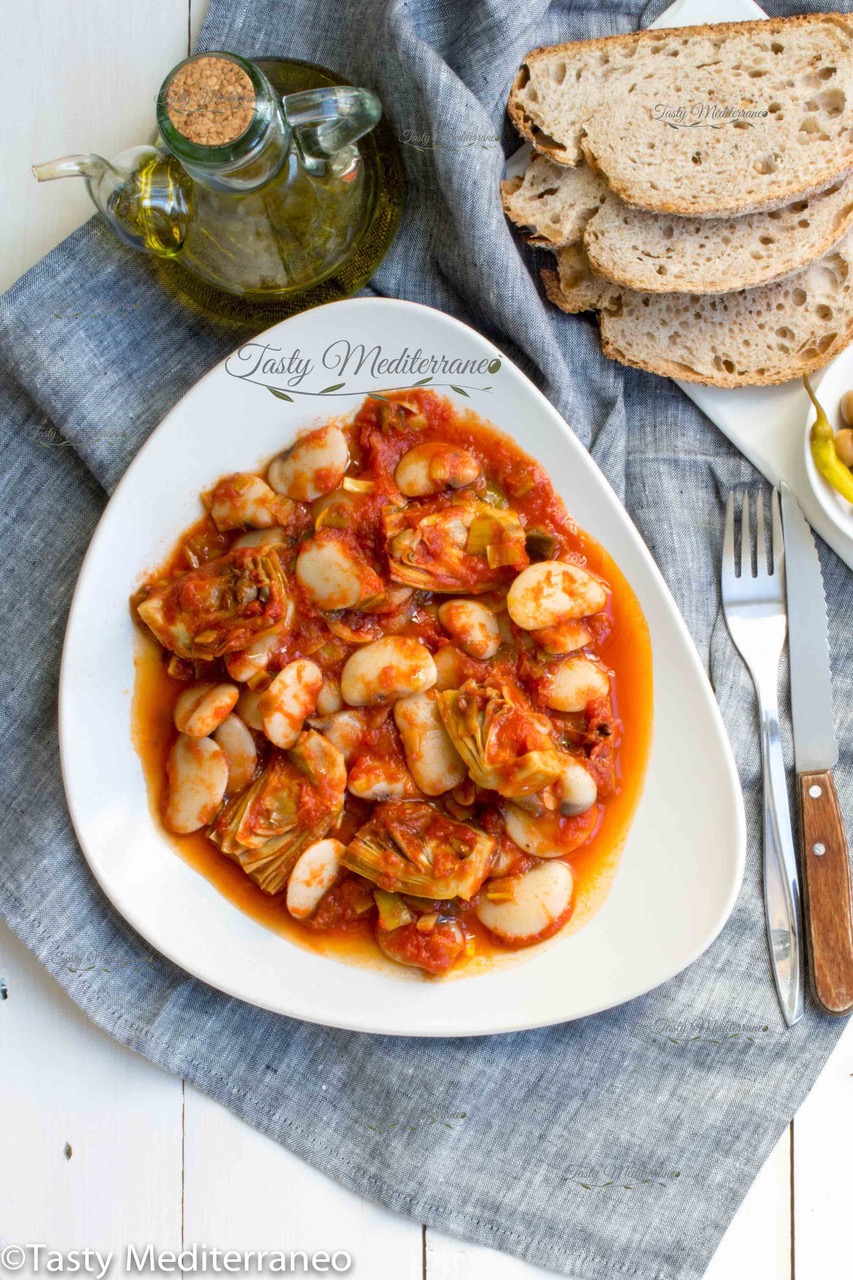 Pulses, such as white beans, are rich in iron and they are also a great source of protein, folate, fibre, phosphorus, manganese, zinc and B-vitamins.
In the context of a balanced diet pulses are a key food for preventing non-communicable diseases. And when it comes to sustainability, pulses use water efficiently. The water used to produce 1kg of animal-sourced protein-rich food is hundreds of times higher than the water necessary to produce 1kg of pulses.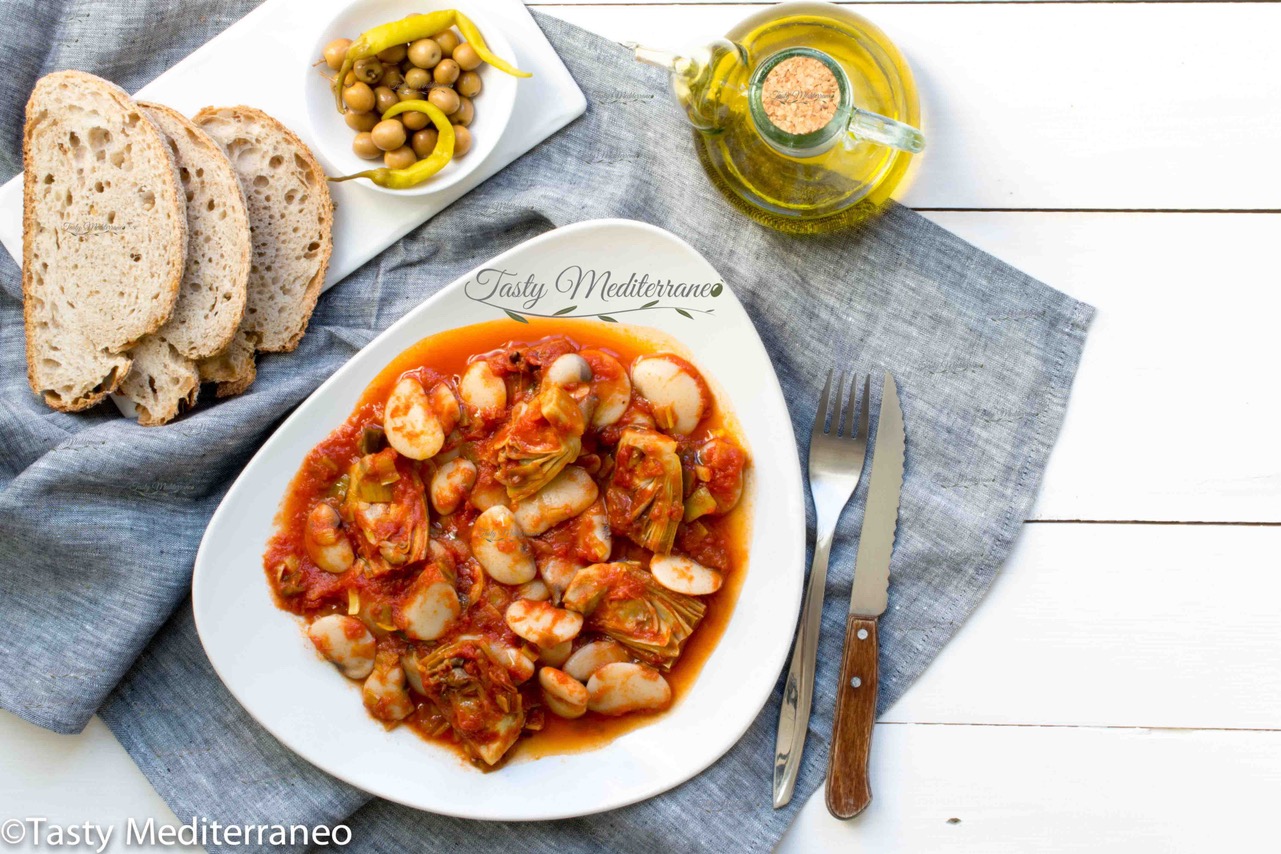 Artichokes are full of health benefits as well; they are rich in antioxidants and phytonutrients. And they are an excellent source of fiber, iron, vitamin C, vitamin K, folate, magnesium, manganese, copper, potassium and phosphorus.
If you try this tasty and healthy vegan Mediterranean diet recipe of "White beans with artichoke and tomato", please let me know, leave a comment and rate it. I would love to know what you come up with. Enjoy!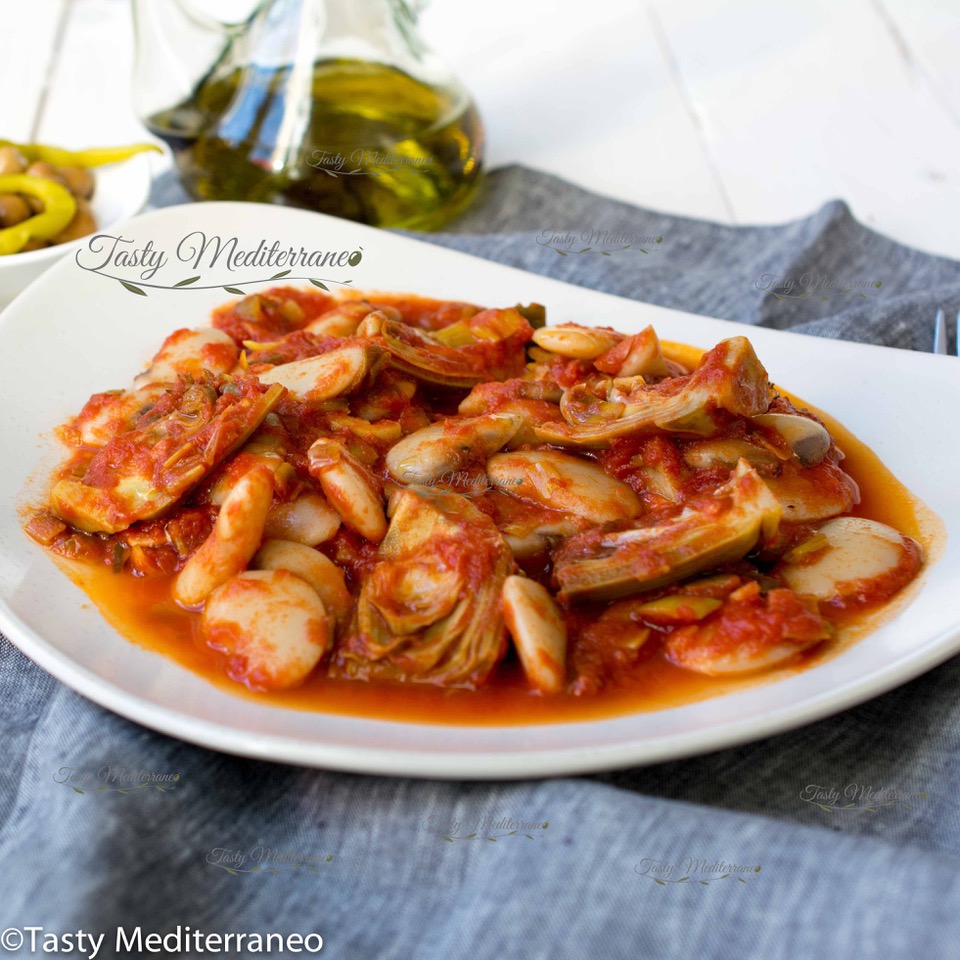 Mediterranean white beans with artichoke and tomato
Author:
Margarita @ Tasty Mediterraneo
Cuisine:
Mediterranean Diet
Ingredients
2 Jars (250g net drained weight each jar) of organic white beans in water with no added salt, drained
4 Fresh artichokes (If they are not in season, you could either use frozen artichoke hearts or a jar of artichoke hearts in extra virgin olive oil)
2 Tablespoons extra virgin olive oil
3 Garlic cloves peeled and finely minced
1 Leek, finely chopped
6 Medium tomatoes, thinly chopped. You could also use ½ l (2 cups) of tomato passata if tomatoes are not in season
2 Tablespoons freshly squeezed lemon juice (Approximately half a lemon)
1 Teaspoon sea salt (or salt to taste)
A pinch of freshly ground black pepper
Instructions
Have all the vegetables well washed and prepared as indicated in the ingredients description.
Rinse the artichokes well under cold water. Cut a couple of centimeters (about one inch) off the top of the artichoke and trim the stem. Pull off a few of the outer leaves towards the base of the artichoke, then pull the petals apart slightly and squeeze the freshly squeezed lemon juice on it so that it will not brown easily while cooking. Cut the artichokes in half lengthwise and then into quarters.
In a frying pan with lid, heat olive oil (2 spoons), add the garlic and stir-fry for 1 minute until lightly golden. Add the chopped leek, the artichoke quarters and a pinch of salt and sauté for a couple of minutes over medium heat. Add then the tomatoes (or tomato passata), the drained white beans and salt to taste and leave to cook, covered with a lid, at a medium-low heat for approximately 20 minutes stirring from time to time.
Remove from the heat and serve hot.
Notes
To know that the fresh artichokes you are choosing are really fresh make sure that the leaves are closed, with just a tiny separation. And if you squeeze the artichoke its leaves should squeak.

If you are using dried beans (360g (1⅔ cup) would suffice for 4 people), to cook them: soak the dried beans in cold water for 12 hours (ideally leave them soaked overnight). Rinse them well and drain. Put them in a cooking pot and cover with water and cook over low to medium heat for about 1 hour or until tender. While cooking part of the water may evaporate, add one cup of cold water and continue boiling until they are tender. Remove them from the heat, drain and add them as indicated in step 3.